Sounds good? Well it looks good too.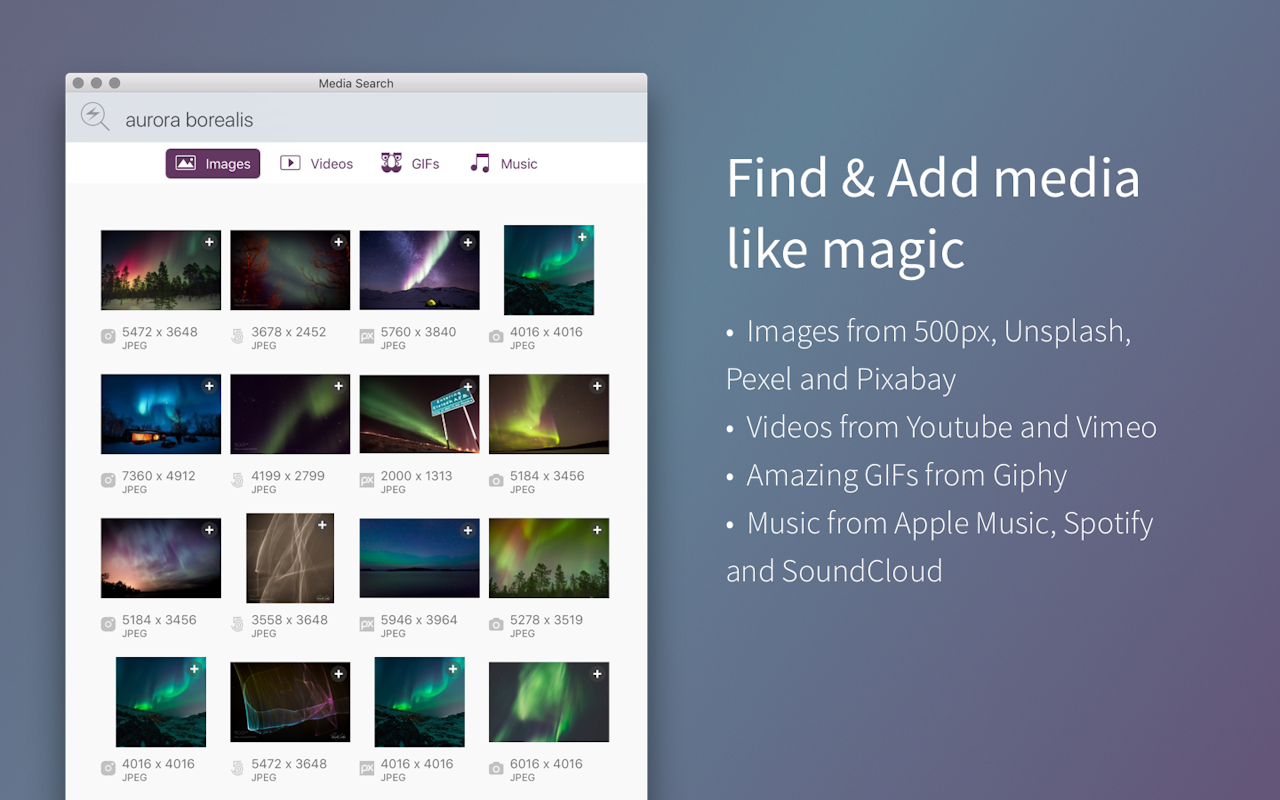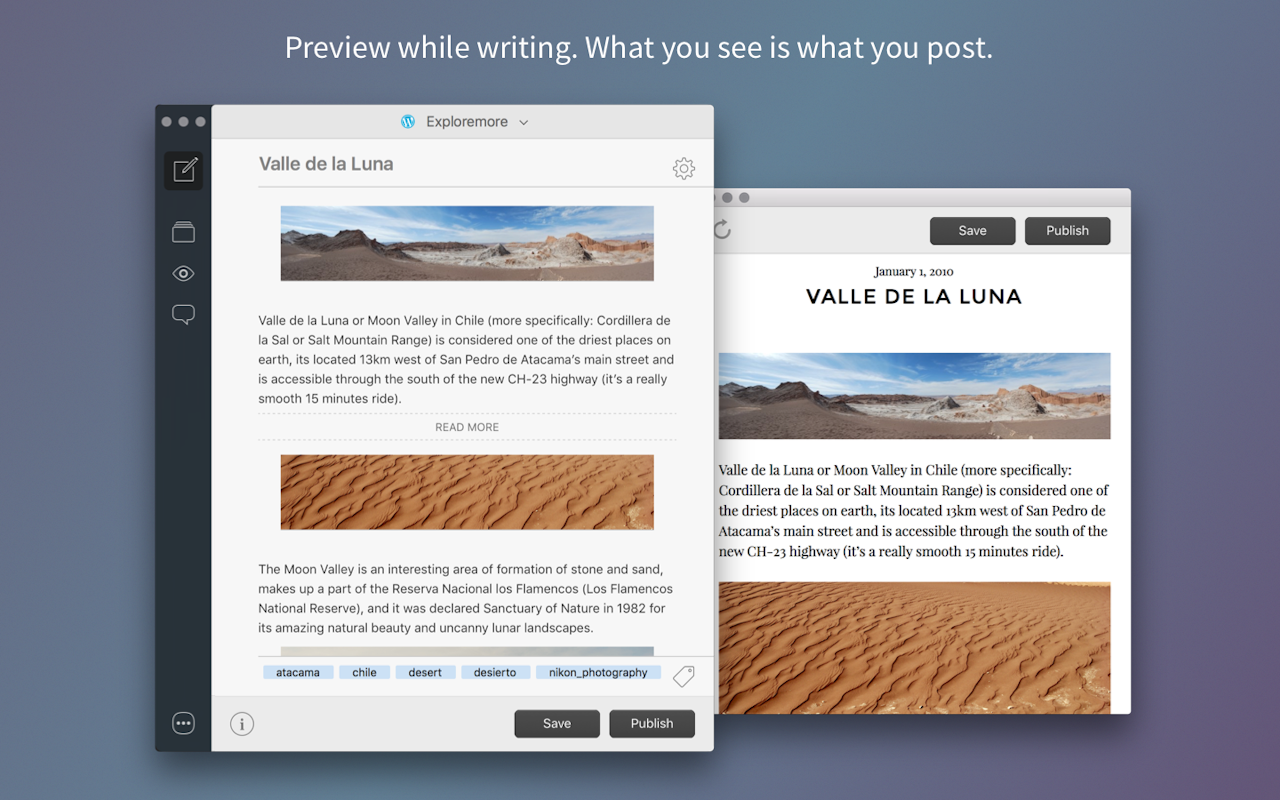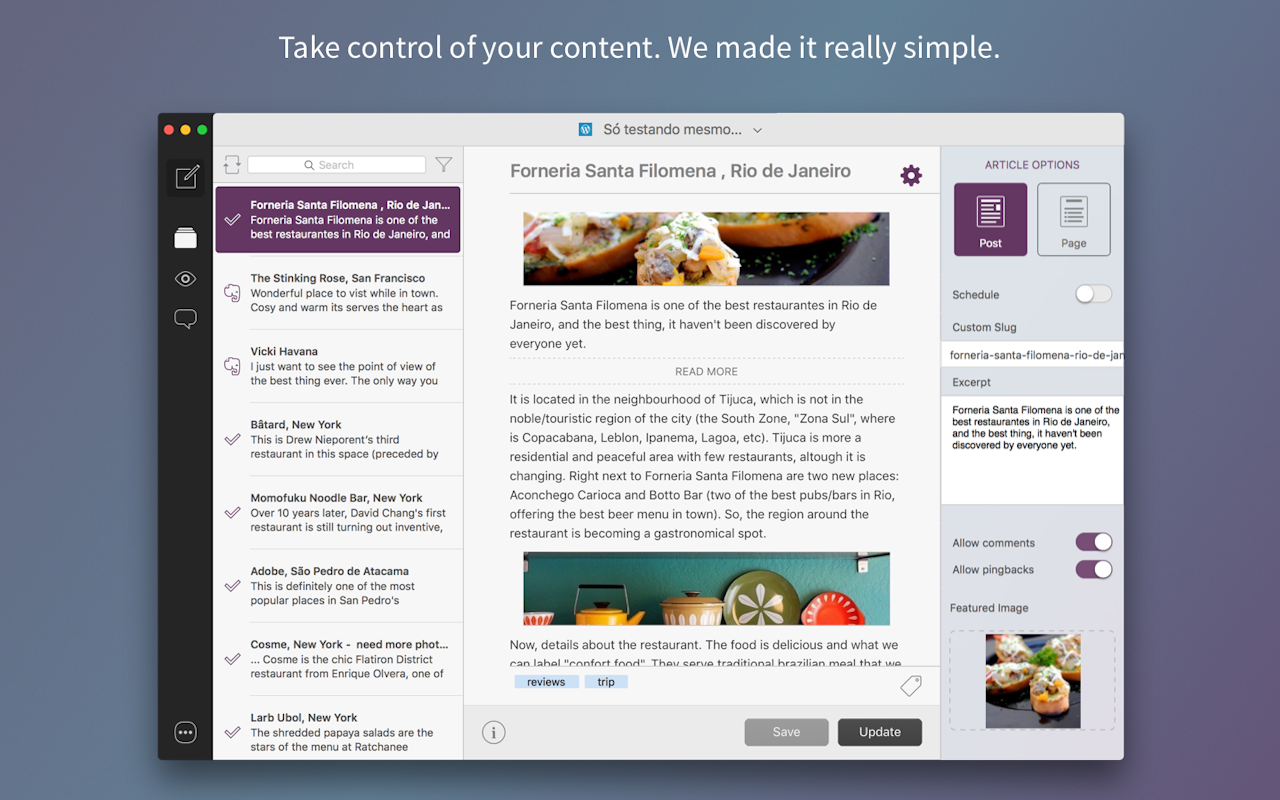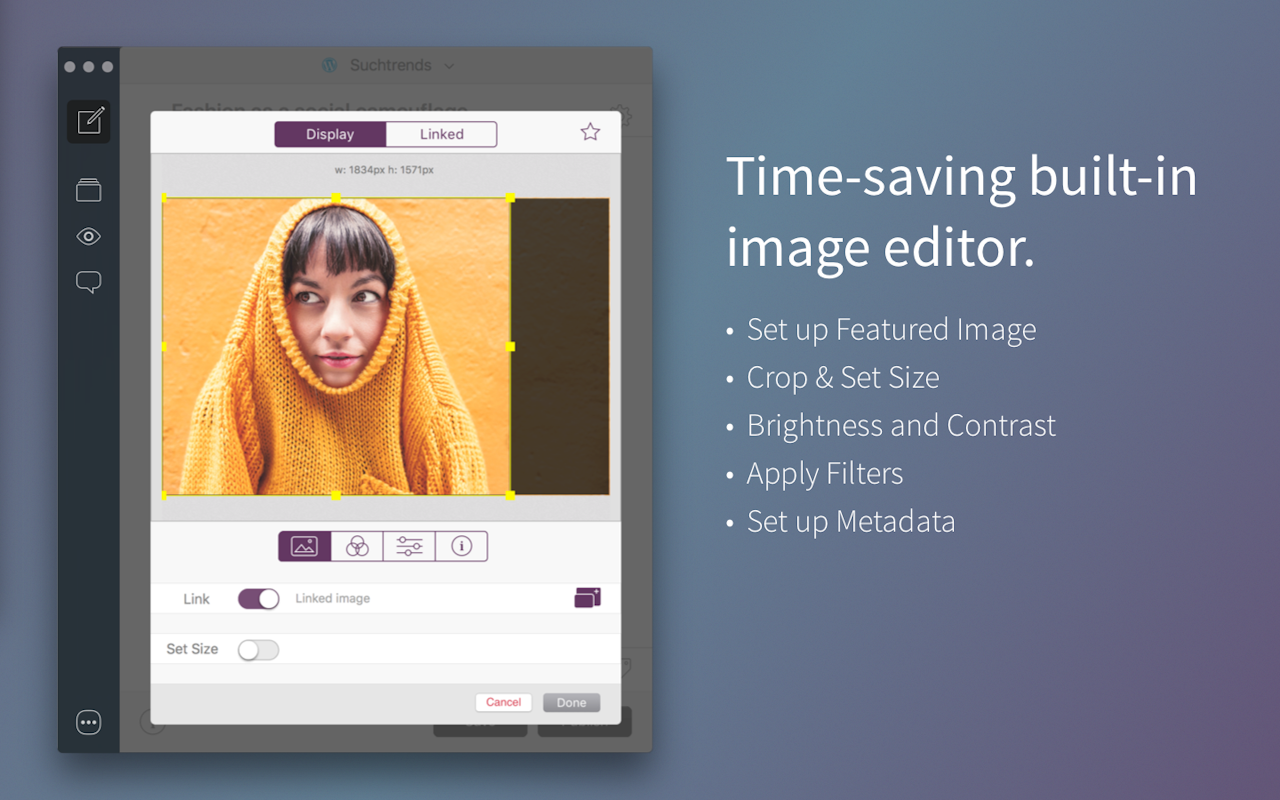 Blogo features
Smart blogging tools at your fingertips
Write, edit, manage, and publish blog posts while you are on road without problems. Read or proofread your content regardless of your location. Revolutionize the blogging process — instantly moderate your posts and drafts, reply to comments while you are on the go. Set geo-tagging with ease.
Elegant blog and image editor
Edit your posts within seconds, choose the proper formatting, add quotes or links. Highlight what matters to you. The Inline HTML will become a nice addition if you wish to create or edit tables, forms, and HTML embeds. Major code languages are supported. Plus, you can effortlessly edit pictures, instantly crop, or resize them.
Blog apps and media services compatible
Your site runs on WordPress, Blogger, or Medium? With Blogo, you can easily manage your content. Apart from being compatible with the major blogging apps, this blog writing software brilliantly works with Instagram, Twitter, Vimeo, Flickr, Youtube, SoundCloud, etc.
Live preview that works even offline
Not every blogger app can boast the Offline mode with real preview. For you, this means that you can check exactly how your post will look before it gets published. Note that you can take full advantage of this helpful option even when you are not online.
Easy account and blog switching
Have more than one blog? Feel like posting several articles while you are on road on both of your sites? It's so simple with an advanced blog publisher. Effortlessly switch your accounts or blog platforms and manage them without problems, no matter where you happen to be.
Accurate blog manager
We love Setapp
---
Very impressed with World Clock Pro @setapp @minimuminc. Making light work of time differences 🤘yew. How MacOS still doesn't have some kind of digital clock widget is mind boggling.
jessengatai
I have used Endurance (http://enduranceapp.com ) which is on @setapp to try and extend my battery life, 12 hour flight from Vienna to LAX and I spent about 8 hours working on an essay - not bad going!
Rosemary
Wow just downloaded Setapp for my Mac - the value here is amazing. Some of the apps cost more than the monthly subscription alone and there are some amazing apps like Ulysses, RapidWeaver etc. @setapp
Mark Mitchell
Discovered @PDFpen via @Setapp. Worth it just for the stellar OCR job it does on poorly-scanned assigned readings. Now to start playing with all those PDF editing features...
Nate Dickson