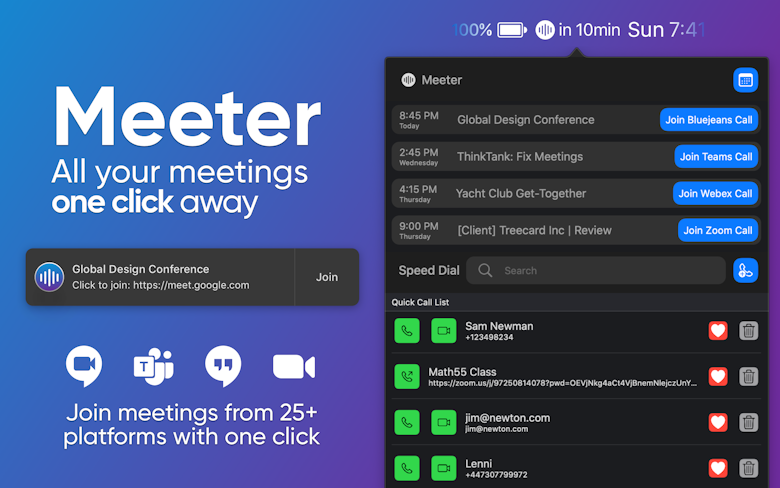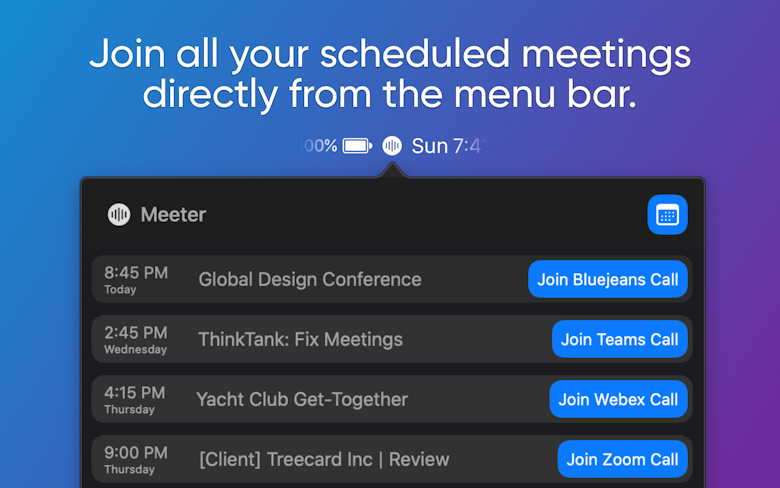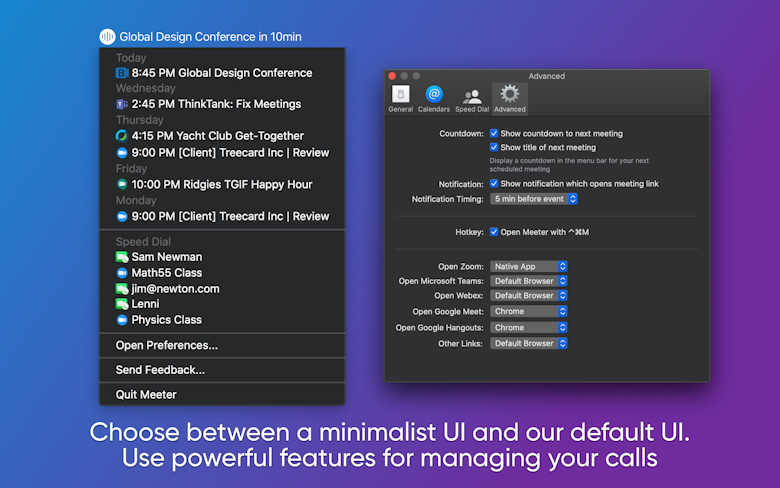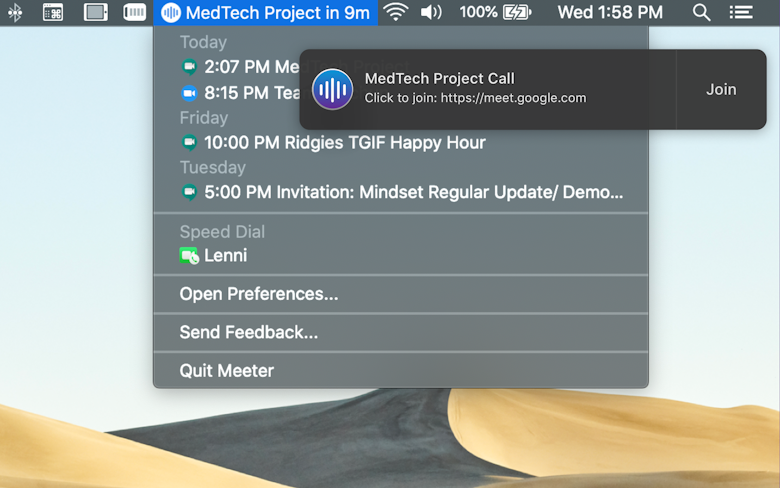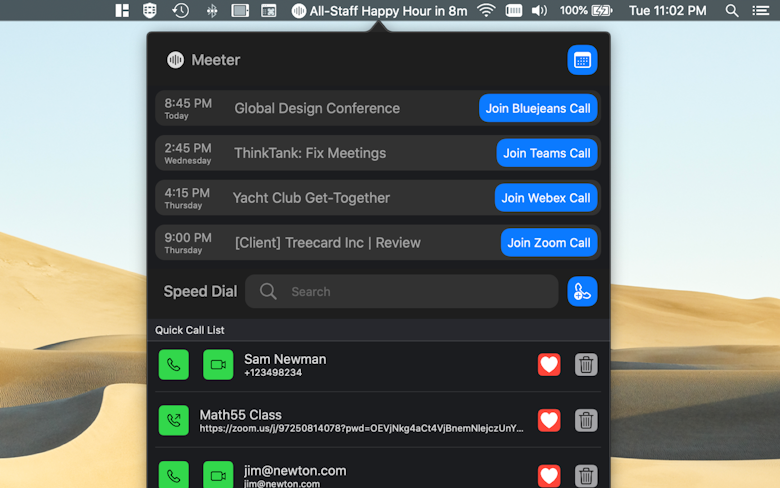 Meeter features
More meeting tools cause more confusion. Save yourself the trouble with Meeter, an app that pulls meeting information from all corners of your Mac and packs it into one handy schedule. Forget about copying meeting links from Calendar, Meeter lets you jump right on a call with no browser redirects.
30+ meeting platforms supported
If you're juggling Zoom, Hangouts, and FaceTime, you waste a good amount of time switching across the three. Add a few more, and things might get out of hand. Meeter combines all the tools you work with inside one native-looking interface. Imagine the time savings.
Customize schedule visibility
Meeter automatically integrates with Calendar, as well as allows you to easily connect any third-party calendars. You can view all your meetings in one list, toggle minimalist UI mode for an exclusive focus on meeting links, or switch between daily and weekly views.
Get notified about meetings
Meeter adds a meeting countdown to your menu bar so that you stay in control of your upcoming events. Whenever your next meeting is about to begin, Meeter will ping you with a notif — click on it and you'll be taken right into your virtual meeting room.
Join meetings, your own way
The app lets you choose how specific types of meetings should be joined. You can set Meeter to open links in a browser of your choice or native app, depending on the meeting platform. This can be easily customized in Preferences > Advanced.
Speed Dial
Jump on a call from the menu bar in one click using the Speed Dial feature. This is a huge time-saver for anyone who has recurrent 1:1 calls on their schedule. Simply add the contact details and call your colleague from the app, without having to open Calendar or pick up your phone.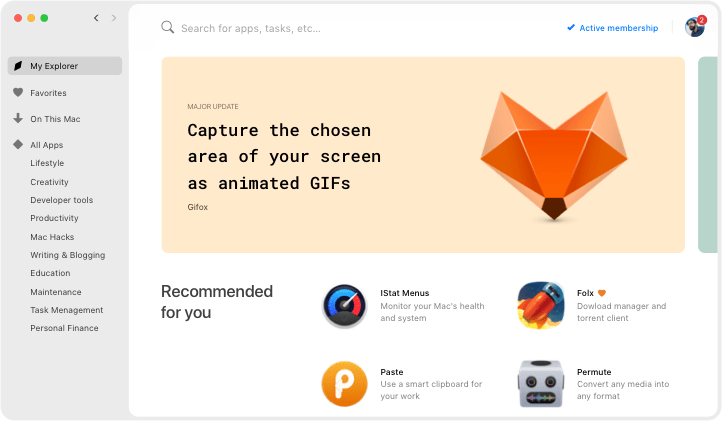 We love Setapp
---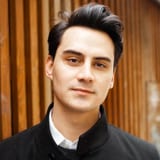 Very impressed with World Clock Pro @setapp @minimuminc. Making light work of time differences 🤘yew. How MacOS still doesn't have some kind of digital clock widget is mind boggling.
jessengatai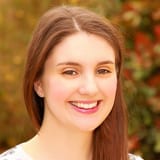 I have used Endurance (http://enduranceapp.com ) which is on @setapp to try and extend my battery life, 12 hour flight from Vienna to LAX and I spent about 8 hours working on an essay - not bad going!
Rosemary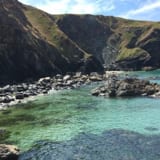 Wow just downloaded Setapp for my Mac - the value here is amazing. Some of the apps cost more than the monthly subscription alone and there are some amazing apps like Ulysses, RapidWeaver etc. @setapp
Mark Mitchell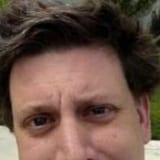 Discovered @PDFpen via @Setapp. Worth it just for the stellar OCR job it does on poorly-scanned assigned readings. Now to start playing with all those PDF editing features...
Nate Dickson