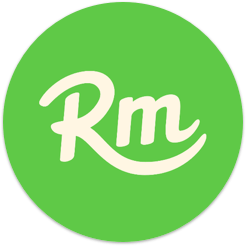 "Setapp is a great opportunity to gain more users for our products with minimal risk."
– Dan Counsell, CEO Realmac
Dan is the head of Realmac Software, the creators of RapidWeaver and Squash apps, a company that's been on the Mac market since 2003. Like the rest of Mac developers, Realmac have been looking at subscription model for a while now, with a growing temptation. It's such a profitable and convenient way of distribution, if it weren't for the common fear of losing users and thinning your revenue stream.
Before Setapp
We've considered moving to a subscription model many times before, but we've always stepped back from doing this as we didn't want to upset our existing user base or revenue stream.
Setapp offered them what they were looking for, with essentially all the benefits of subscription without the losses. Since users can always choose to simply purchase Realmac applications directly on their store, the team has a steady profit picture and a growing user count. Instead of cutting down their main revenue channel, they simply added another one, effortlessly.
We knew Setapp would be a perfect chance to test out the subscription model and see if it would work us. It's great to still be able to sell our apps in the traditional way as well as offering them via Setapp.
Turning Point
They saw a good opportunity but didn't have their expectations high. Dan says the team knew it would take a while to get the new service off the ground. They were also reluctant to spend too much time time on integration and updates. However, in just a few months the team realised they have nothing to worry about.
It was less than a day's work to get Setapp framework integrated, tested, and upload our apps. And the the revenue it brings in is a bonus that will grow over time.
Setapp Experience
It makes a big difference working with Setapp team after the usual App Store. Dan says the experience has been exceptional: getting your builds reviewed within a couple of hours, having a comprehensive set of instructions on how to recreate bugs when they happen, and casually chatting with Setapp team members on Slack whenever Realmac had questions.
I know Apple work at a much bigger scale, but I honestly think they could learn a thing or two from the Setapp team.
Dan believes adding your apps to Setapp is a no-brainer: you keep your main selling channel intact, you get additional exposure without marketing expenses, and you get new users with a new revenue stream that requires little maintenance.
If you're looking to grow your user base, I think Setapp is the perfect way to do that. I think it's also an excellent way to test the subscription market without alienating your existing customers.
On Having a New User Base
His new users also seem to be pretty happy to discover the app. Daniel says, they are surprisingly more "professional" than the general public, and are getting really engaged with Timing. From the support requests he received it has become clear that Setapp users really care about the app and take advantage of its full potential. Daniel says this makes him happy as a developer as well.
Also, the experience for users is great as well: they just download and use the app, getting the latest version, and never have to worry about upgrades. Similarly, I don't need to explain how e.g. the process of buying a paid upgrade works.
Become a part of Setapp