Unlock hidden Mac features with MacPilot
Maybe macOS is an untapped field for you. Or maybe you've been a Mac power user for as long as you can remember. One way or another, there are tools you use to keep things under control. How about switching to one that has it all?
MacPilot is a small app with the full arsenal of features – over 1,200 to be precise. In a few simple steps, you unveil the potential of your macOS, enabling features that skyrocket your Mac's performance, and get absolute control over your Mac. Tweaking system settings has never been easier.
Feature unlocker for Mac
We've been trying to find one aspect of software that MacPilot doesn't control. And we failed. The app responds to your needs in any way imaginable: you can disable startup chime, customize ACL permissions, dive deep into app settings, view system logs, and don't even ask us to continue, because there are over 1000 other things to name.
Here's a quick overview of MacPilot's superpowers for seamless Mac tweaking:
Prepare your Mac for a smooth take-off
One window, tons of settings you didn't even know existed packed into Login and Startup sections. Take full control of startup items and customize login options, so that your Mac experience is perfect right from the start. And yes, you can even make it call you with a pet name.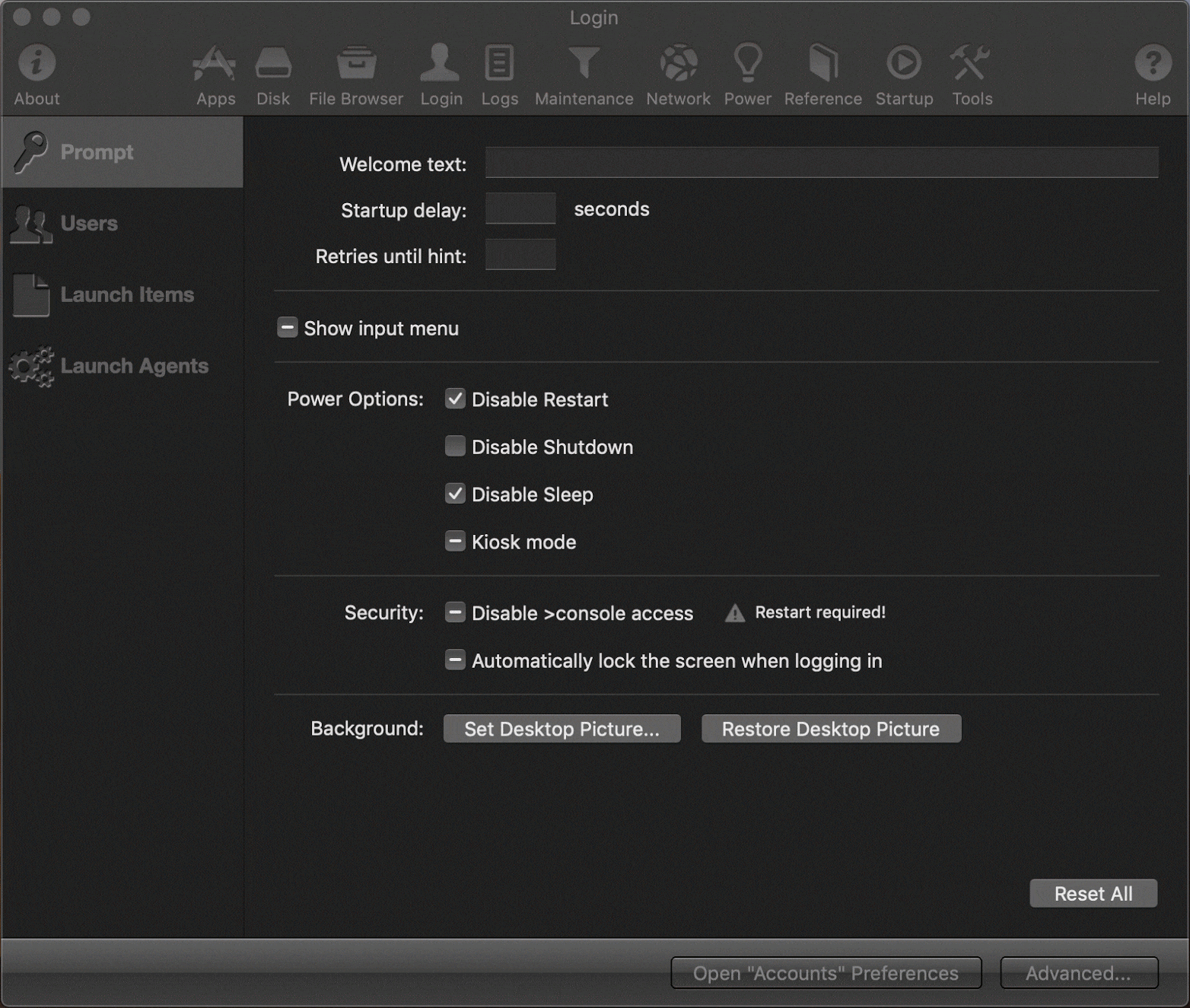 Optimize system performance
MacPilot collects app settings for you to customize – all in one place. You can enable Debug menu to add hidden capabilities as well as configure anything from appearance to back up to app features.
In the Maintenance section, you'll find everything you need to fine-tune system performance: run scripts, rotate system logs, force empty the trash – a few checkboxes that give your Mac superpowers.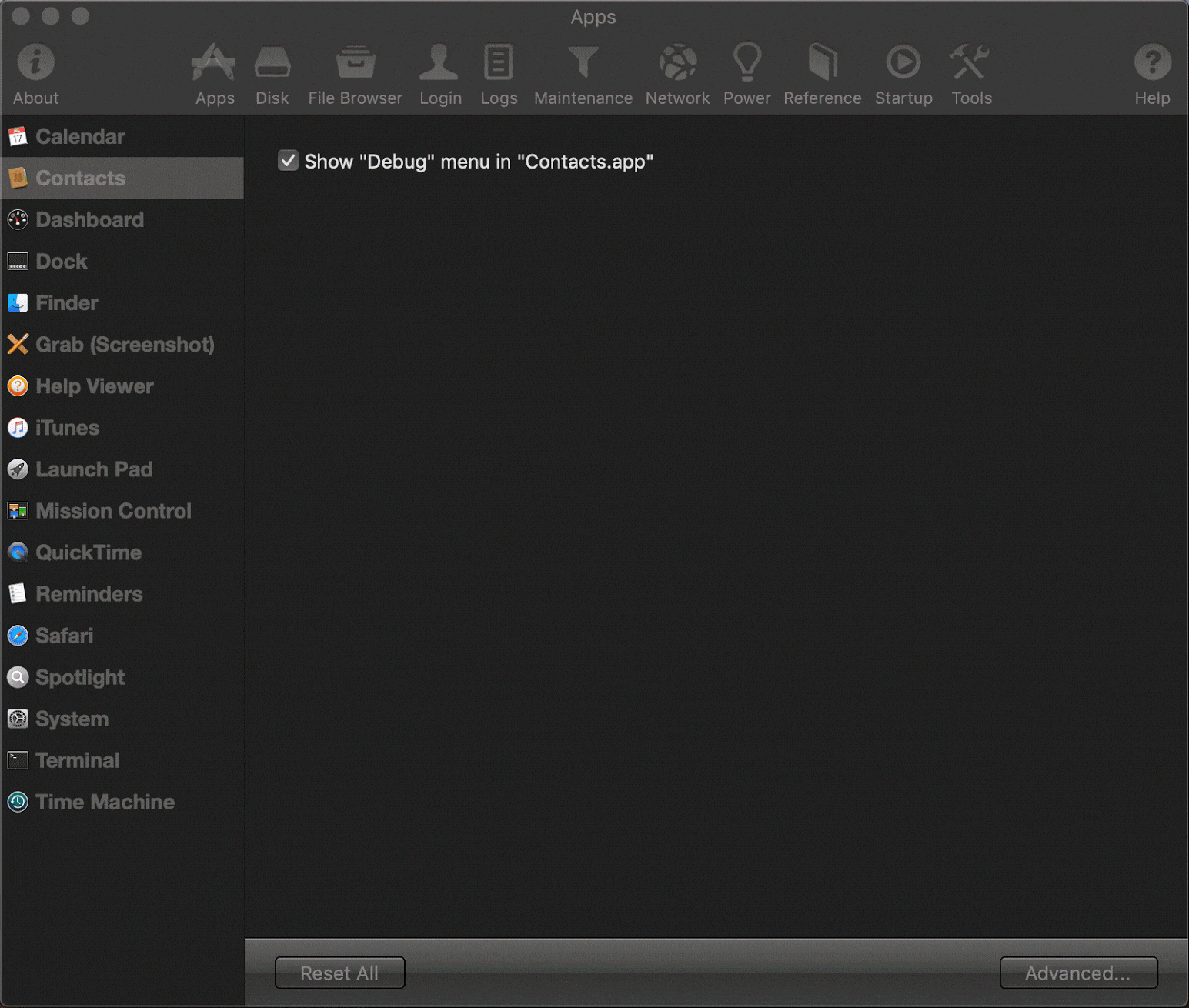 Take the reins of file management
Your files can be undeletable, unviewable, or unchangeable if you decide so. Under File Browser, you'll find detailed specifications, telling you all the details about the files on your Mac. Customize ACL permissions. Deny access to sensitive data. Prevent file names from being changed. Nothing's out of your control.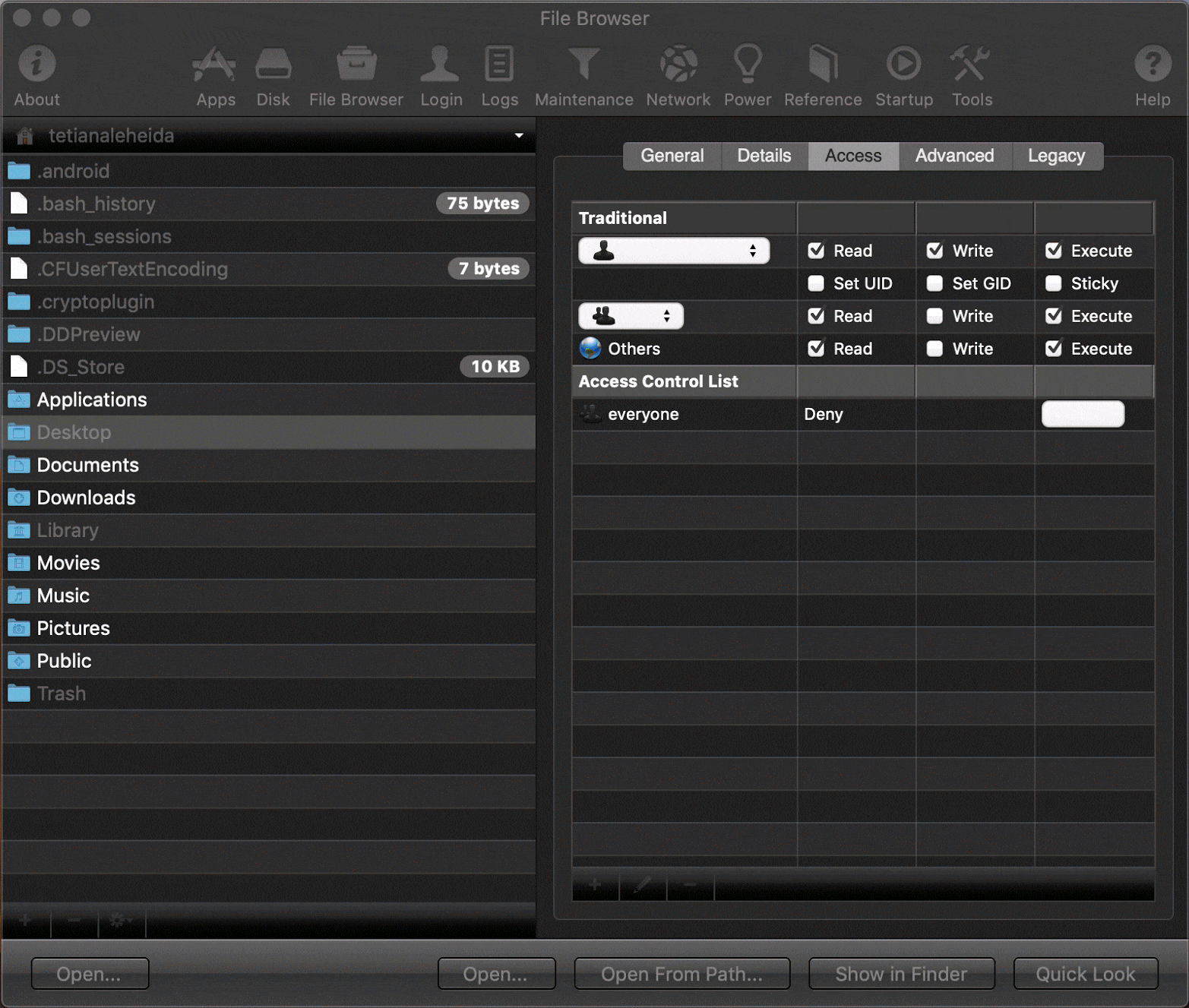 Advanced options to control your disks
To be in the know is to be in control. MacPilot is the easiest way to view your disk information – much more information than Mac disk usage and storage summary ever gives you. Check device block size, file count, solid state status, UNIX node path, and whatnot.
Toggling between different sections of System Preferences in search of solutions is a time sink. Get MacPilot from Setapp today and stop the time waste.