Create an inspirational imageboard with Inboard
Inboard is a private moodboard app for storing and sorting through everything that inspires you. It lets you collect content from across the web and post it on a secure digital imageboard.
Like a Pinterest made for your eyes only, this inspiration app is built to be seamless part of any creative workflow. Its beautiful photomosaic display keeps your inspiration images front and center, ensuring that they don't get lost in the shuffle. Built-in folders and tagging help group your ideas in a sensible way, making it a snap to track down that perfect clipping.
Ready to share your inspiration with a friend or collaborator? The app includes a feature that compresses your board into a .zip file for easy distribution. You don't have to lose the images that fire up your creativity to desktop clutter. Put them front and center with Inboard, available from Setapp. Here's how to inspire yourself.
Add images and capture pages
To add an image to your moodboard, just click and drag it into the app window. You'll be prompted to add tags to help sort it — add as many as you like before clicking Save.
To capture screenshots directly, click the app icon in the menu bar and choose Capture Screenshot, then drag the bounding box around the area you want to capture, tag it, and click Save.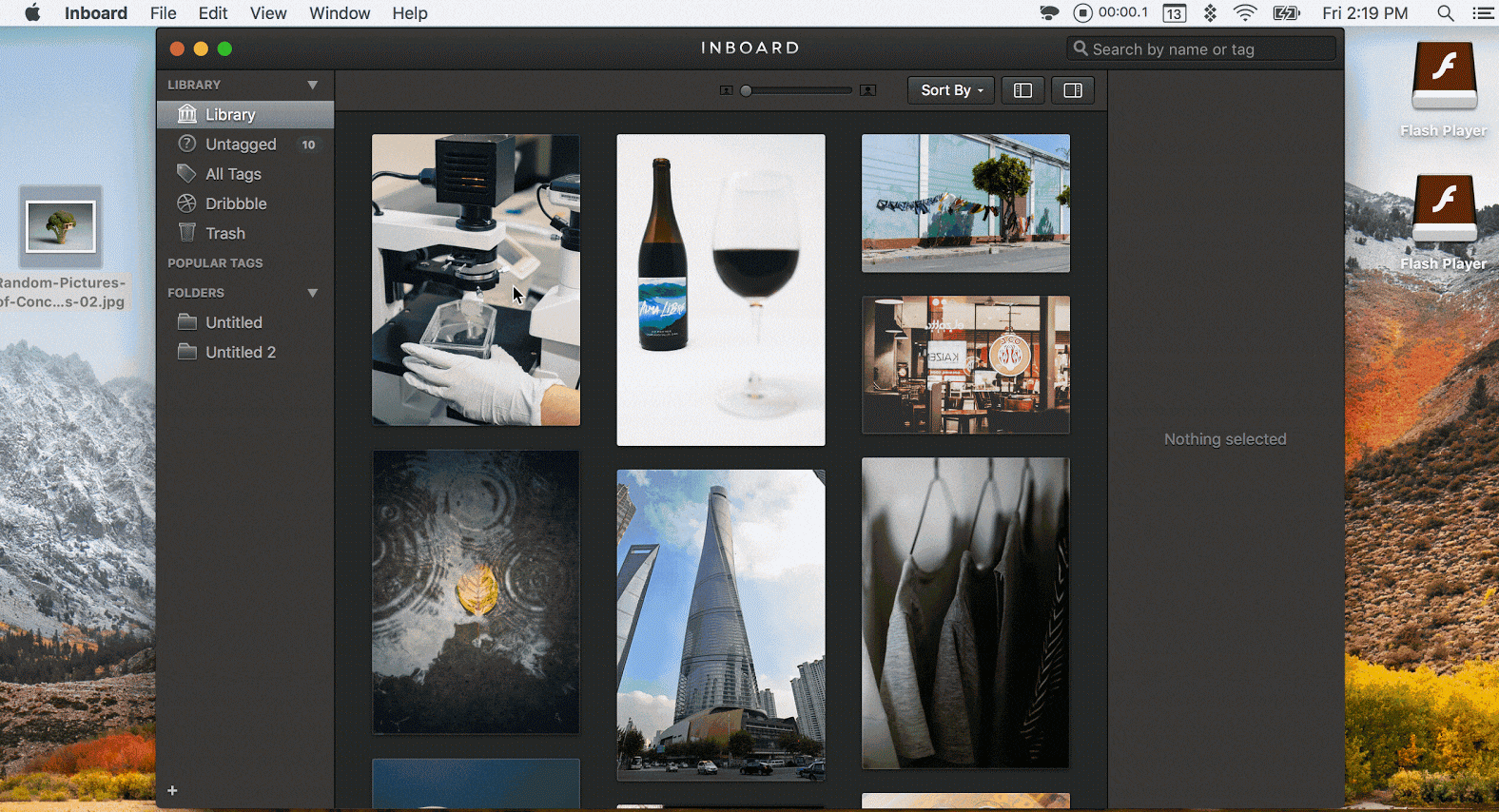 Navigate your image library
The Library tab lets you scroll through every image you've saved in a beautiful tiled display. Use the slider bar at the top of the screen to adjust the size of the images, from thumbnails to full size.
If you need to hunt down a particular picture, start typing its filename in the search bar at top right and you'll soon have what you need.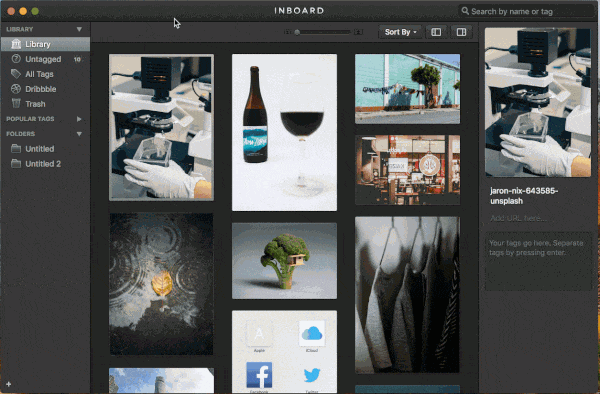 Tag your inspirational images
As your collection grows, tags are a great way to keep your images sorted by subject matter. To add them, click an image and enter the keywords in the box at right, pressing Enter after each.
Click the Untagged tab to see which of your pictures haven't been assigned keywords. Clicking All Tags automatically divides your library by tag. You can also search specific tags in the search bar.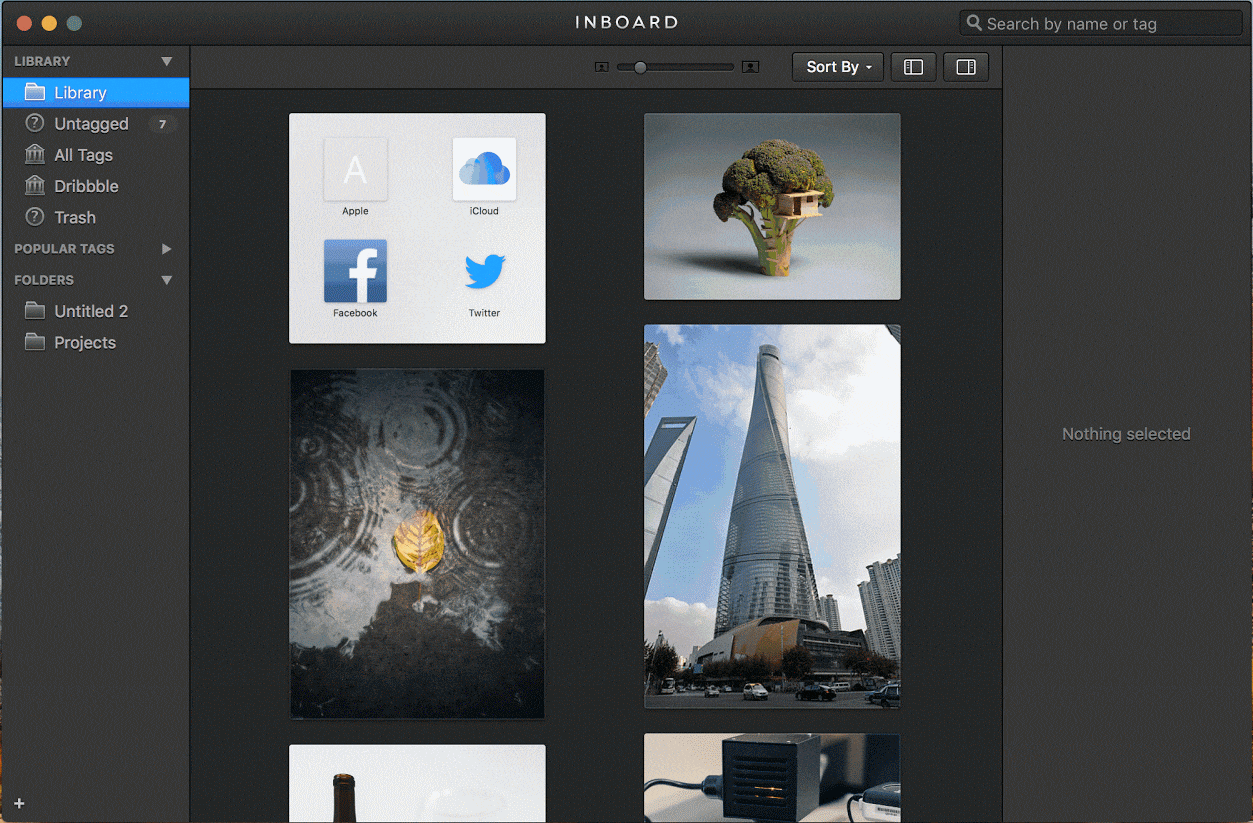 Organize boards with folders
If you need to create firmer boundaries in your inspiration board app, the Folders feature is here to help. Click the + button at the bottom of the screen to create a new folder. Give it a catchy name, then drag any images you'd like to group together.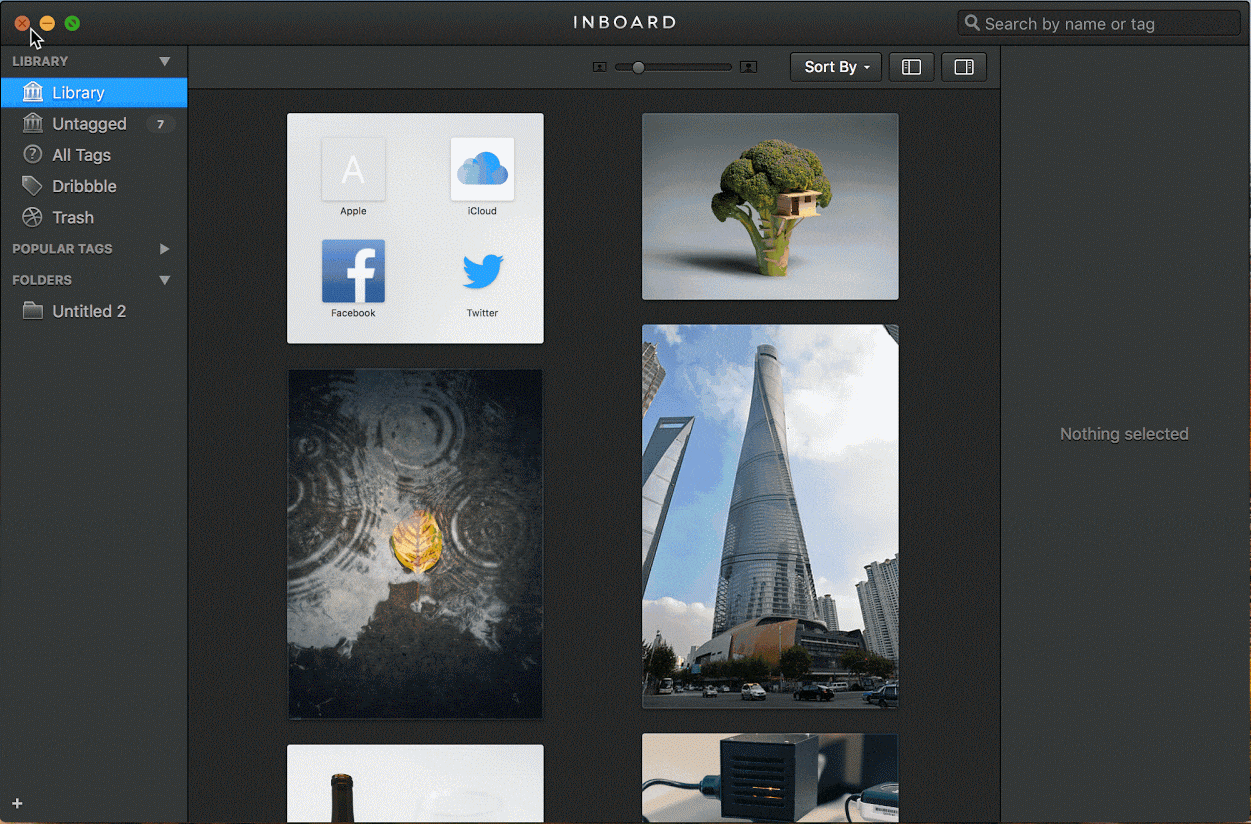 Download Inboard on Setapp and you'll always have a secure place to store the images that spark your creativity — organized to suit your mood.