Do your best writing on your blog with Blogo
If you maintain a personal blog or website, you probably have a horror story to share. Maybe you poured your heart into a post or comment only to lose it when your browser crashed. Maybe you just hate the interface that your hosting site uses.
But if it's time for a change, whatever the reason, Blogo is the app for you. It's a one-stop publishing headquarters for your personal blogs and websites.
Syncing effortlessly with your Wordpress, Medium, or Blogger accounts, the app gives you a secure desktop location for composing, editing, and posting your work online. With a great suite of formatting options, a media search feature for finding copyright-free content, and tools for editing and commenting, it's a better way to travel the blogosphere. Here's how to create a popular blog.
Create your posts
Composition is a breeze. Just click the New Post button, add a title, and start writing up your post. To help keep track of your posts by category (and help your followers find what they're looking for), add tags by typing in the bottom field.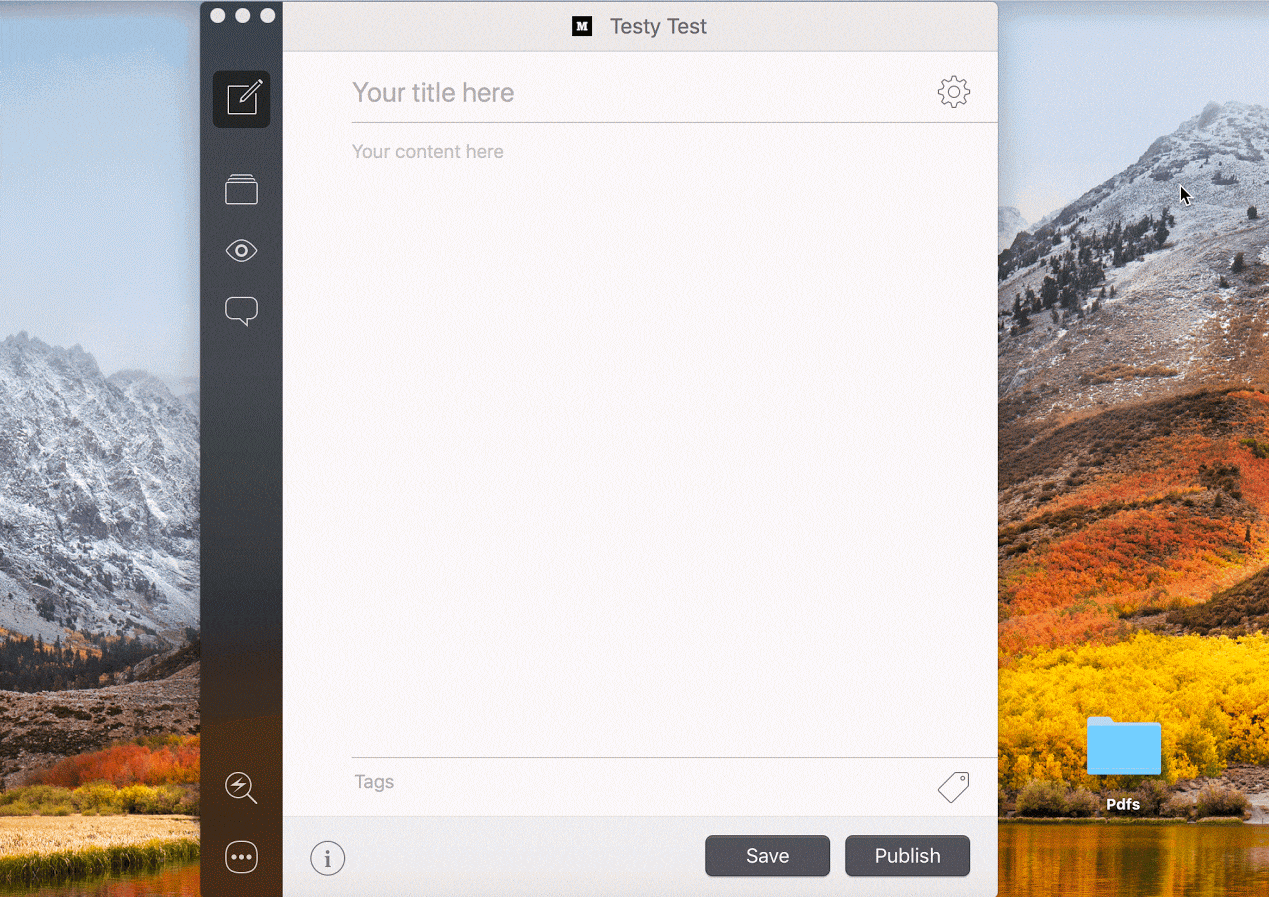 Click Publish when your post is ready, or Save to keep it as a draft.
Format and preview on the spot
The app window makes it easy to format your posts for publication. To change formatting, just highlight a word, sentence or paragraph, double click, and choose a formatting option from the pop-up bar. You can also add links to off-site URLs.
To preview your post before you publish, click the preview button on the left.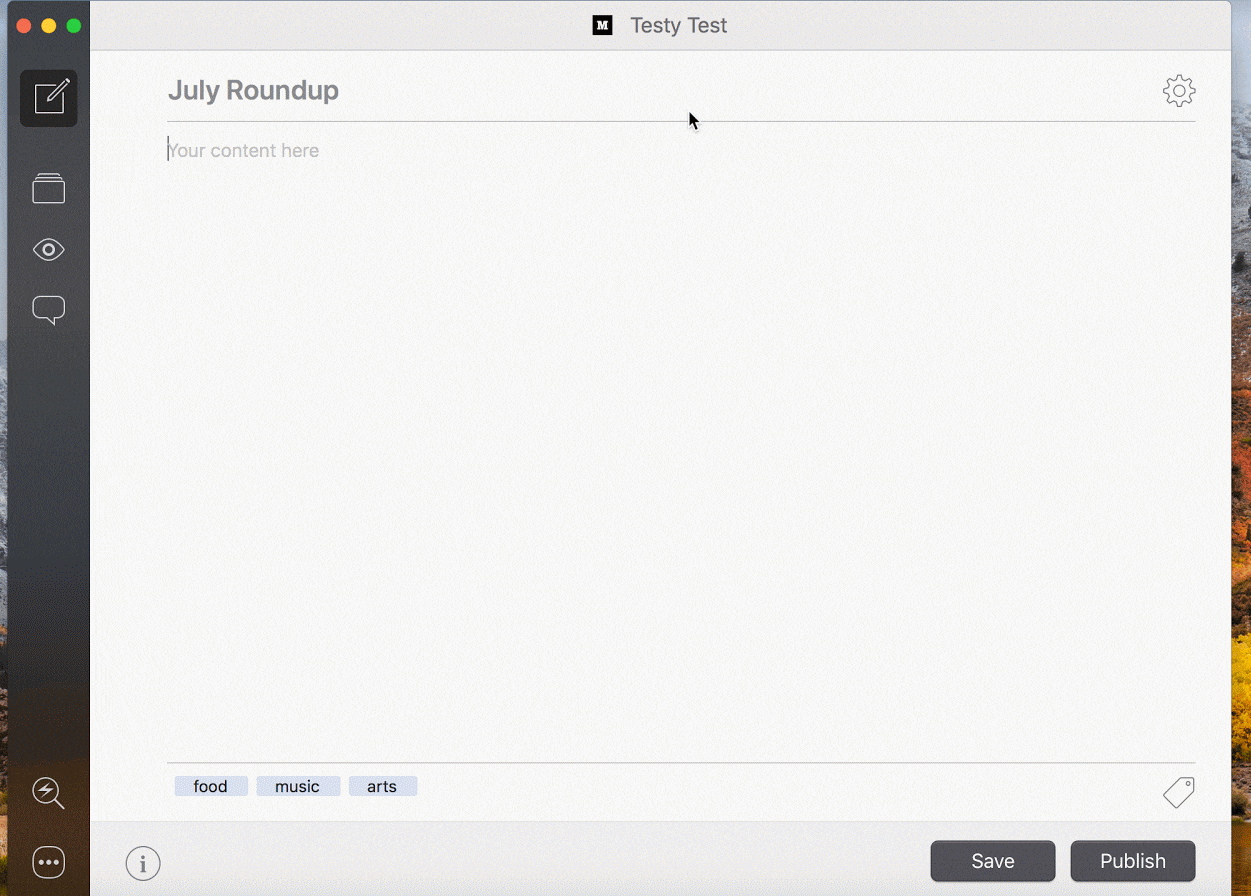 Search for media with an impact
Need some copyright-safe video, music, or images to round out your post? Click the Media Search button at bottom left. Choose your preferred media type, then write what you're looking for and press Enter. Highlight the image, GIF, or video you want to add and press Enter to embed it right in your blog entry.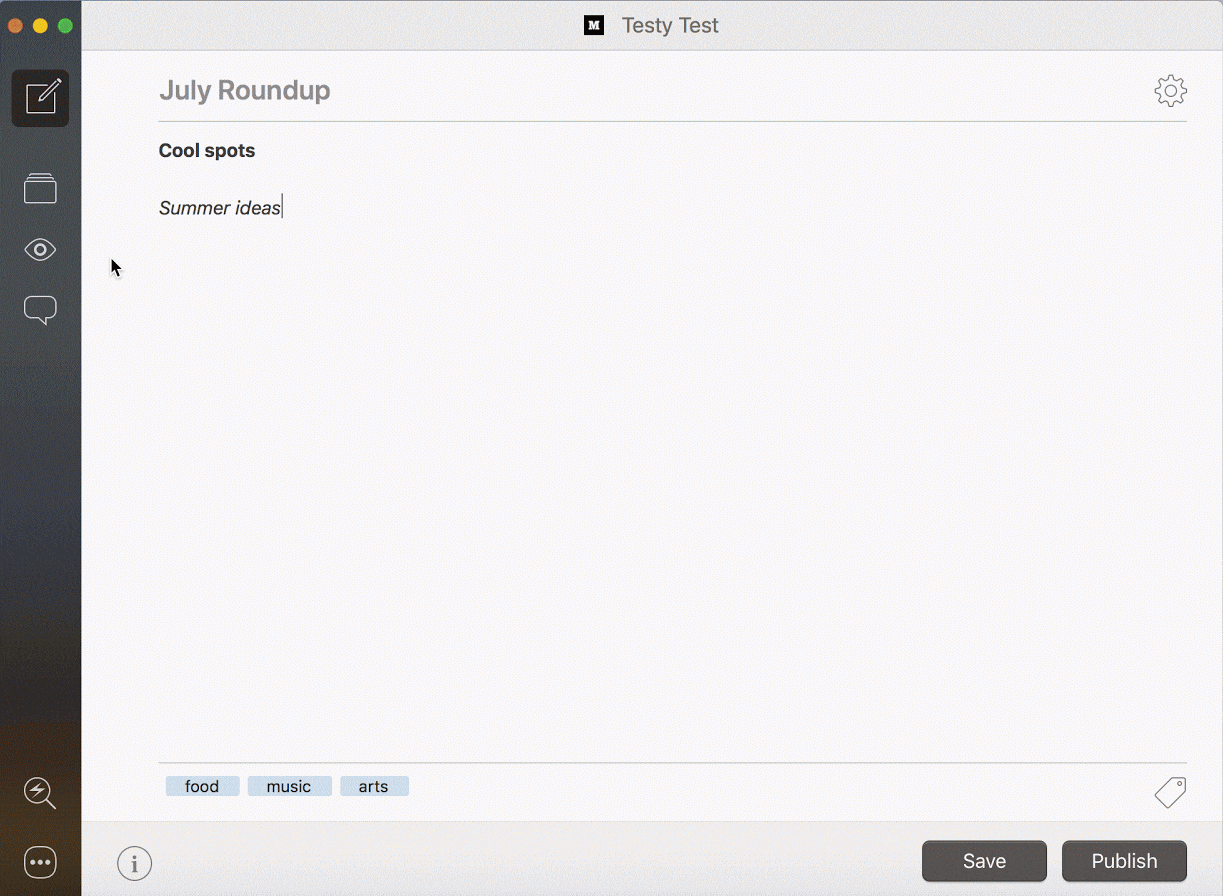 Available free with your Setapp subscription, Blogo helps add professional flair to your personal site with just a few clicks, making sure you put your best post forward.