Cappuccino: keep your news in one place
The world is a complicated place. As the 24-hour news cycle gives way to minute-by-minute updates, it's important to feel up to date. And while we all have our preferences in the media landscape, getting news from a variety of outlets and sources is crucial to understanding the whole picture. This is easier said than done though — and the right news reader can make a big difference.
That's where Cappuccino comes in. This personalized desktop mailbox for news aggregates a custom blend of feeds and sources right on your Mac desktop. Packed with tools for helping you sort, organize, and save the news articles, blog posts, and stories that matter to you, it's an indispensable ally in a nonstop media world.
The awesome way to consume news online
With Capuccino, you can bring together feeds from newspapers and online media outlets as well as social media sites, and bundle them into custom folders for an efficient reading experience. You can choose to read right in the app window or view full articles in your browser with just a click. On hectic days, the app's intuitive starring system lets you save articles you'd like to return to later. Here's how to master the news cycle.
Adding interesting news feeds
To add a source to the RSS feed reader, click the Add tab.
Go to the website or feed you'd like to add, copy the URL, and paste it into the appropriate field. If you have a custom folder you'd like to assign to the feed, select it using the drop-down menu.
When you've finished, click Add; the feed will now appear in the left-hand panel of the app window.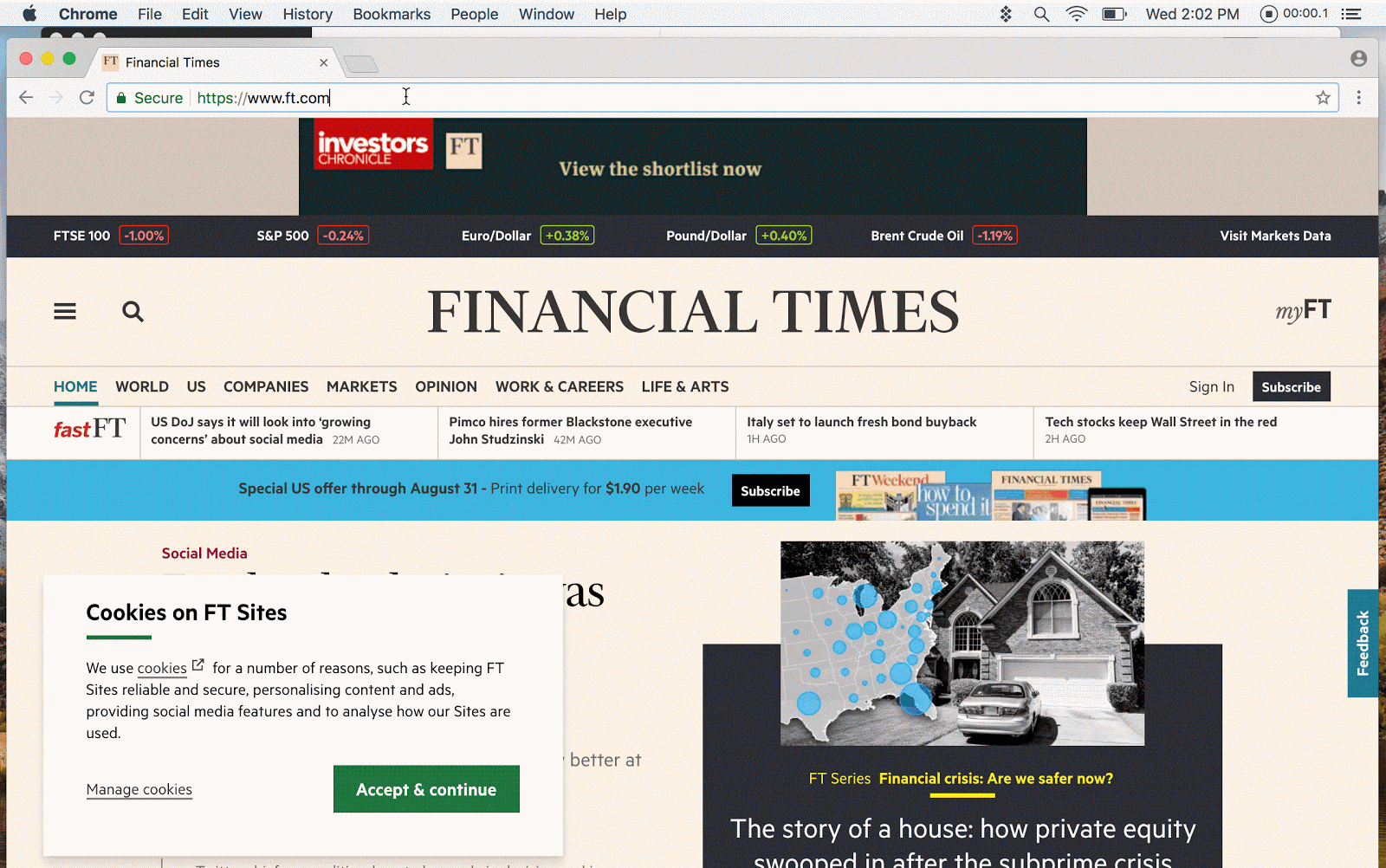 Making adjustments to your viewing experience
Once you've added a feed, you can read articles right in the app window:
Click the feed icons to choose from a list of available articles.
Select an article to start reading a preview or click the Link button to read the whole text in the app window. If you'd rather read at your chosen outlet's website, click the button in the top right corner to view it in your browser.
Click the Refresh button at any time to see if any new stories have been posted.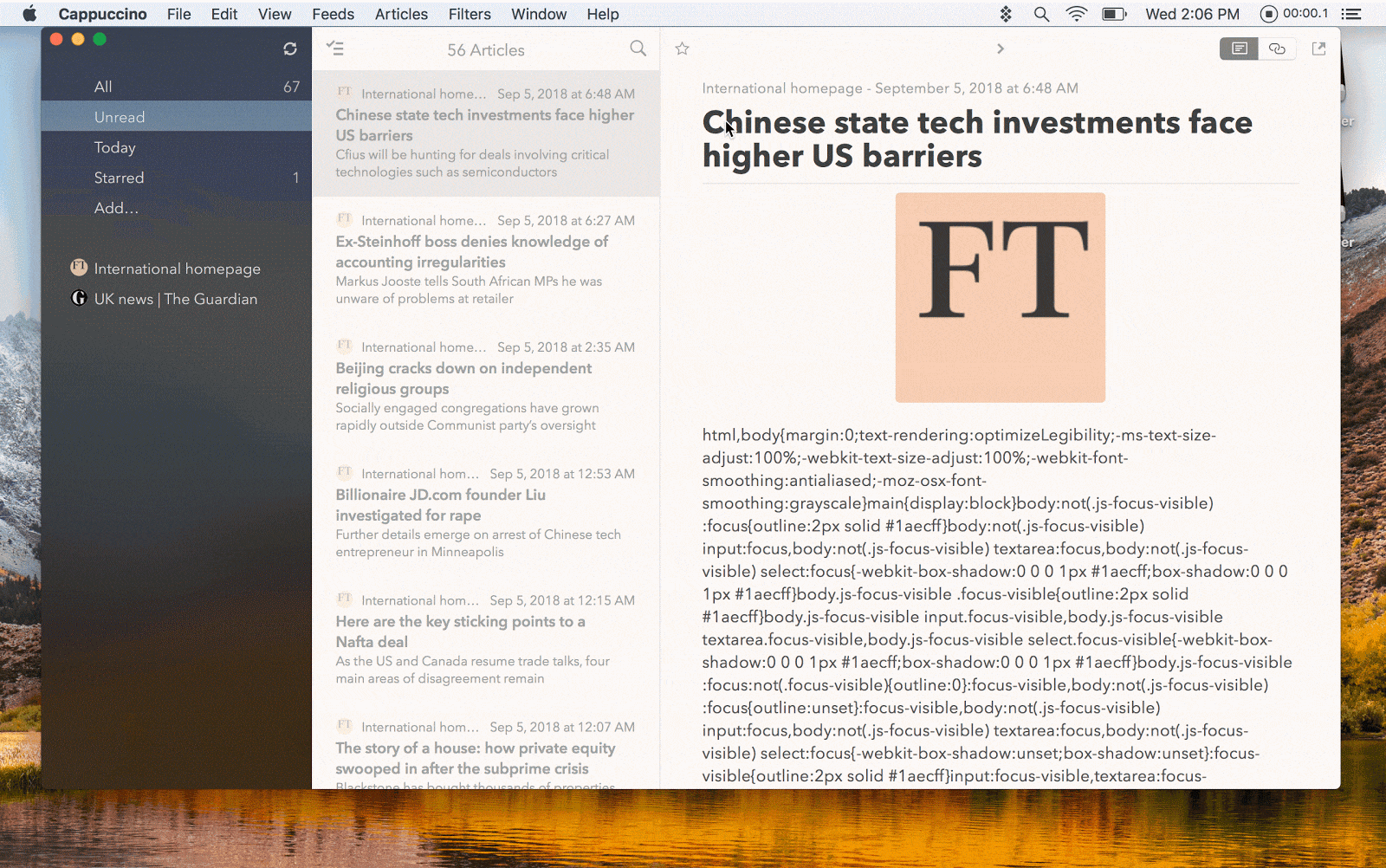 Starring articles for later reference
Once your feeds start updating, you may find it tricky to stay on top of everything you want to read. The app's starring system solves this problem:
Just click the Star icon on an article to mark it for later reading
Click the Starred tab in the left-hand panel to see all starred items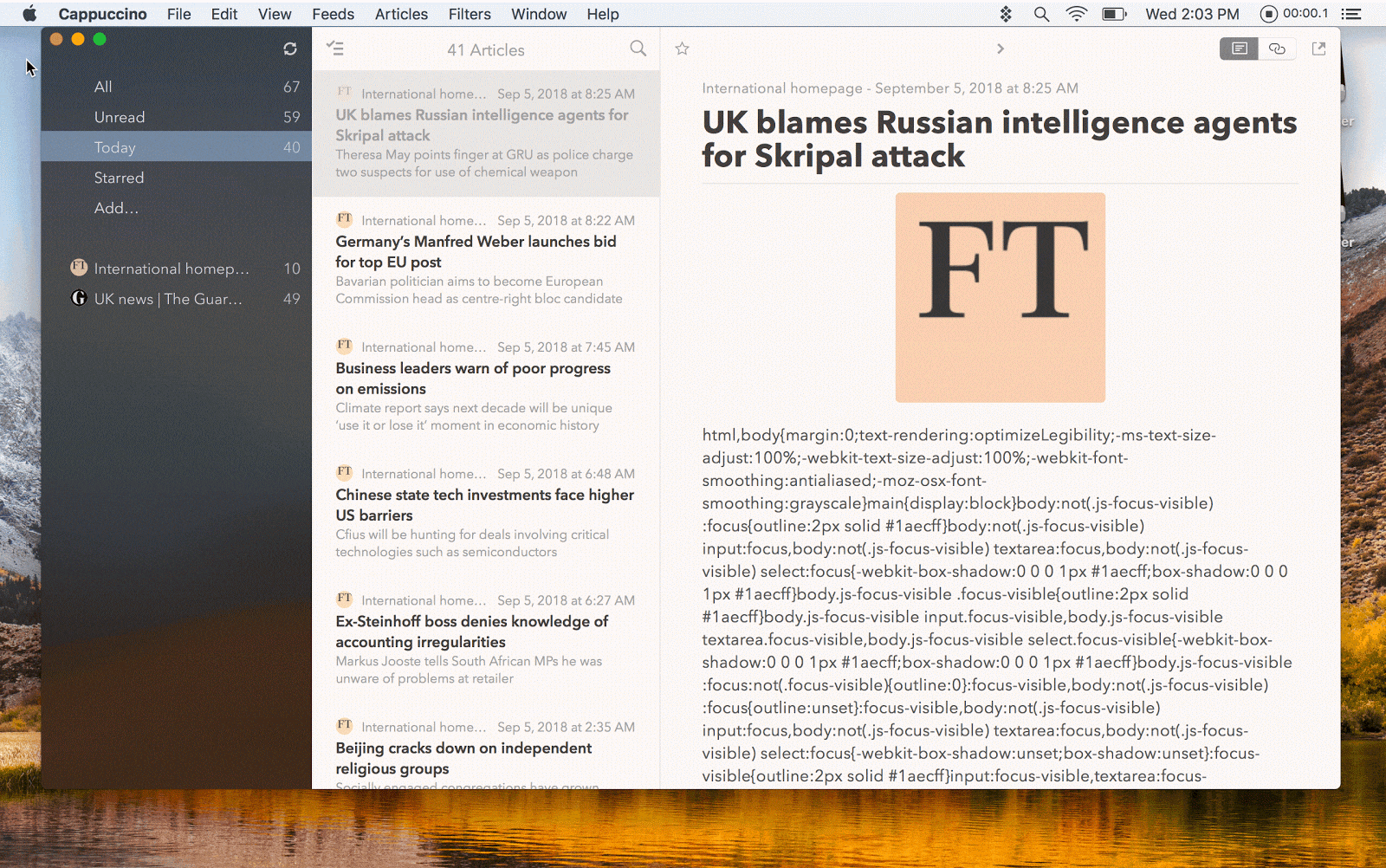 Finished a piece and want to check it off the list? Click the star icon again to remove it.

Sorting news and folders efficiently
If you're a heavy news consumer, it can be helpful to organize your reading material. Cappuccino helps you break down your feeds into useful categories called Folders. To make a new folder:
Click the Add tab and enter a name
Then click Add. Folders appear in the same panel as feeds, and you can click and drag to rearrange them.
Want to add a feed to a folder? Just drag and drop — the arrow on the left-hand side shows or hides a folder's contents.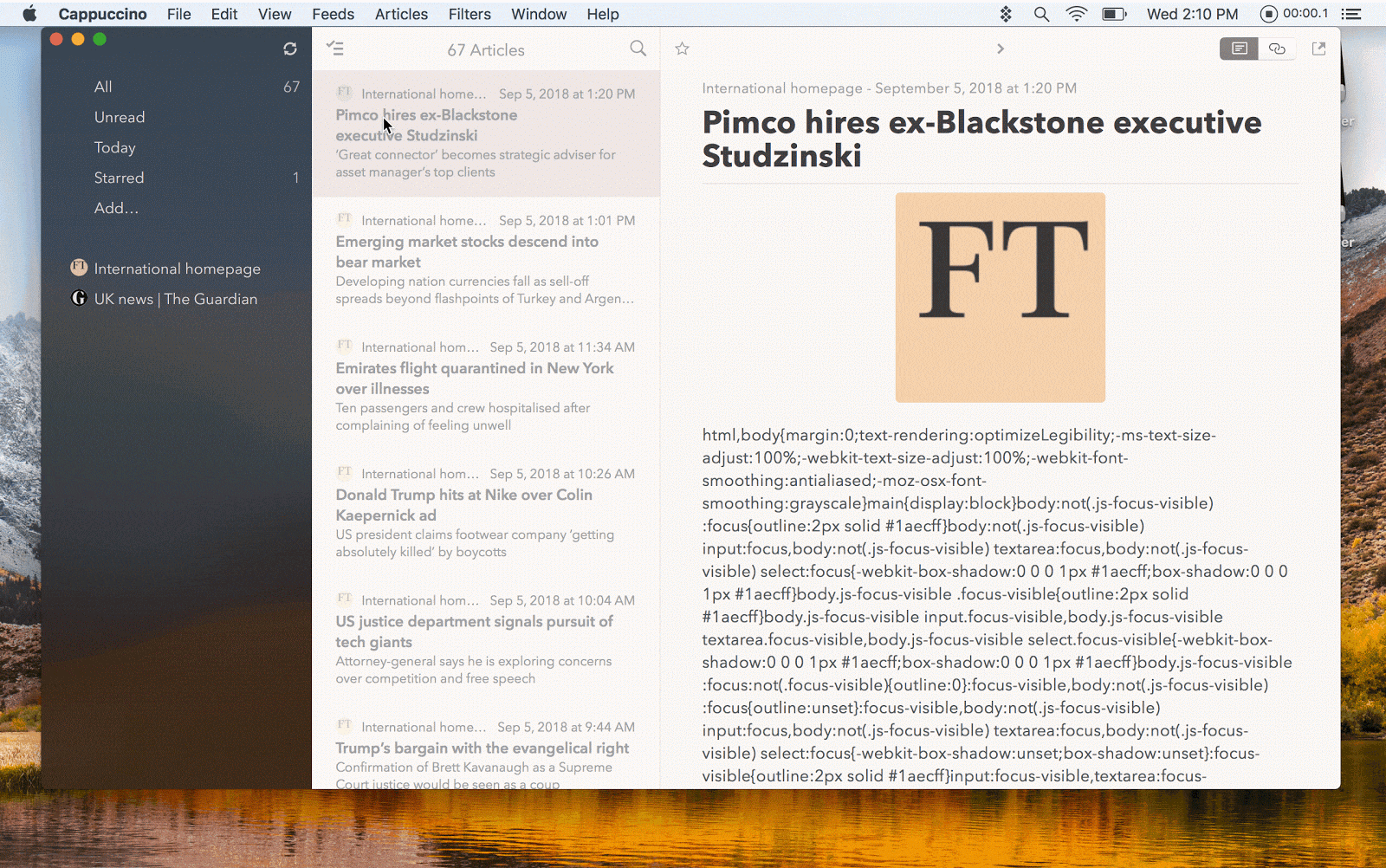 With Cappuccino you take the front seat in your news reading. Like its namesake, it's the perfect way to start your morning. Get a free 7-day trial of Cappuccino on Setapp and change your news reading experience forever.