On the road of life, there are plenty of reasons to keep a journal. Maybe you'd like to record your impressions for posterity. Maybe you'd just like to remember an upcoming meeting.
No matter your motivations, Journey journal app has the tools you need to make lasting, accessible, useful notes. This slick, lightweight journal app helps you record, organize and update your notes right from your Mac.
The app comes equipped with a wide range of features that add depth to your notes. You can toggle between timelines and location maps, add photos and audio to your entries, and share your work effortlessly with a built-in markdown editor.
Security worries? The app has you covered with full password protection and encryption to ensure your work stays private. Plus, it syncs across your iOS devices, so you can bring your journal anywhere you go. Here's how to rock the Journey diary app.
Create journal entries
To make a new note, click the + button. Type your text in the blank field, then use the buttons along the top of the note to customize and add more layers of information. Besides date and time, you can add tags, track your mood, and add location data (with weather).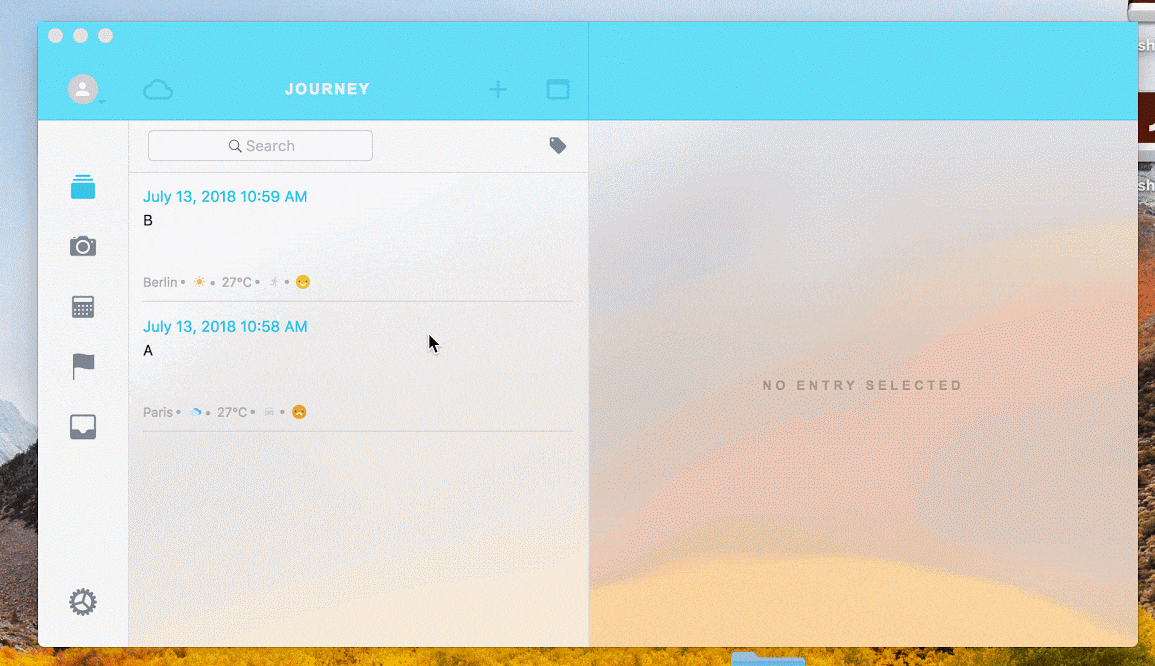 Once you're finished, click the checkmark icon to save your note.
Search your archives
The Journey app makes it easy to search through past notes to find exactly what you're looking for. Click the drop-down menu at top right to search according to your custom tags. Or use the search bar at the top of the screen to search for specific words and phrases.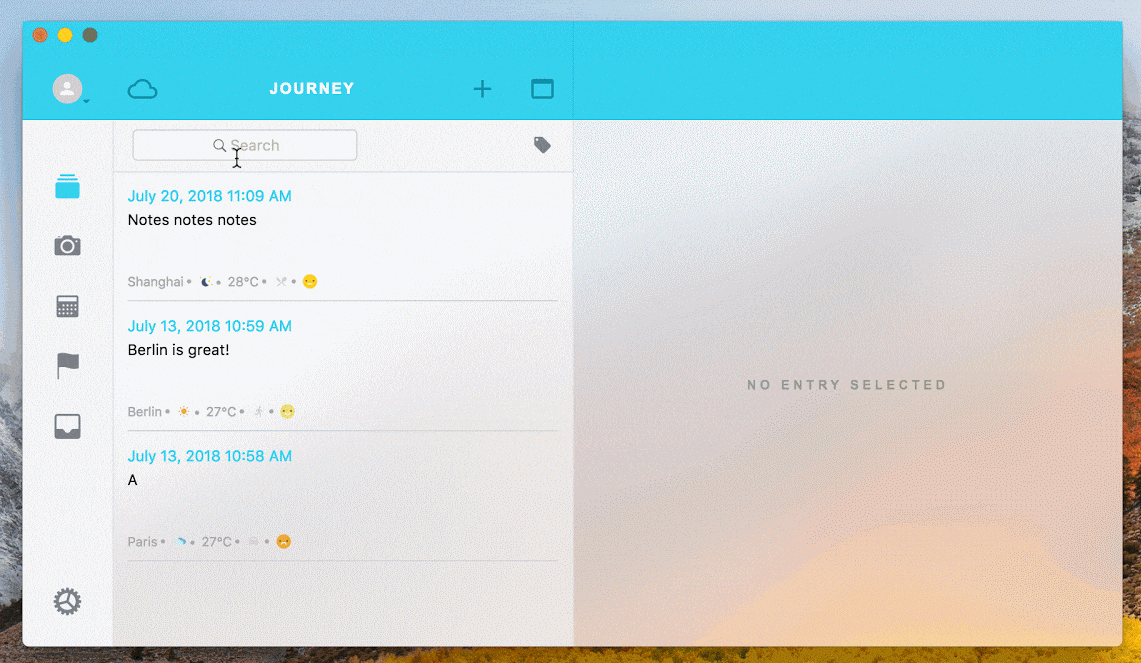 If you need to update an old entry, highlight it and click the Edit button at top right.
View notes on a timeline or map
As you build up your journal, the app provides some helpful alternate views. Click the calendar icon to pull up a chronological view of your entries, which you can navigate with the arrows. Clicking a date brings up all the posts from that day.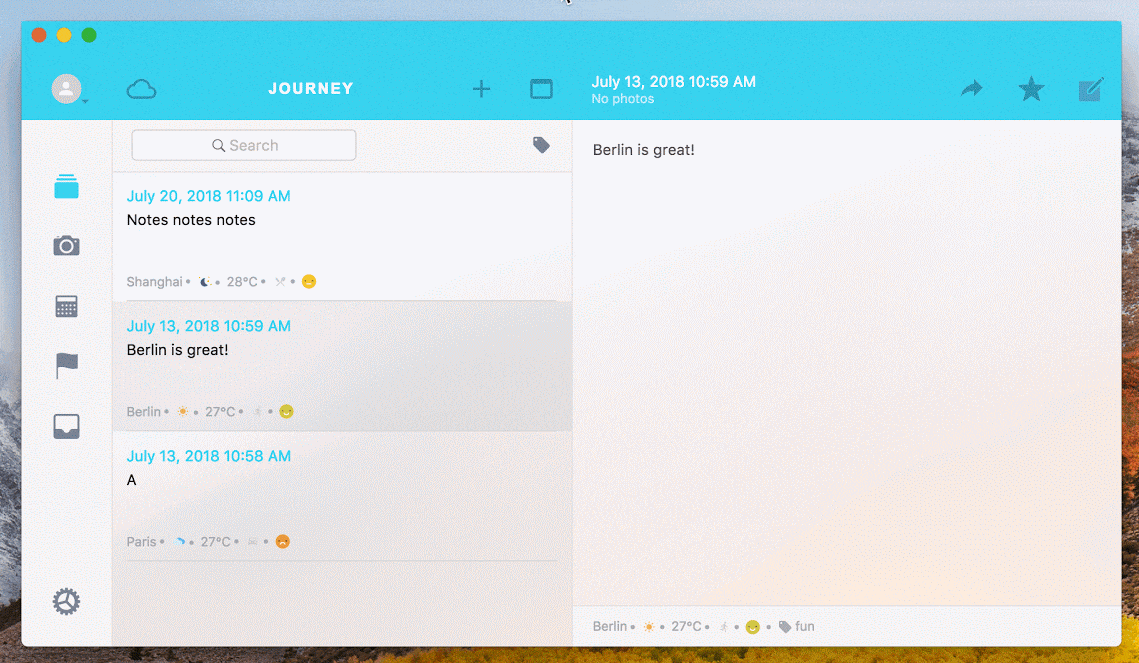 The flag icon brings up your atlas screen, which sorts your posts by location. Zoom in on a flag in the mini-map to see what you wrote there.
Track your writing habits
Building up a journaling habit takes time, but Journey can keep you on track. Click the Today tab to see a month-by-month breakdown of your entries. This information is helpful in setting goals for your writing practice.
Need a nudge to stay on task? Click the gear icon and go to the Reminders tab to enable a daily prompt from the app.
Seeing where, when, and how often you write can be a key part of improvement. With Journey, available on Setapp, you'll be able to develop your writing with data on your side.
Get 100+ Mac apps for any job
Sign up to Setapp and try them for free.
Try for free