Easily track your file transfers with Yummy FTP Watcher
Yummy FTP Watcher packs a ton of functionality into a lightweight auto ftp manager. With it, you can monitor, mirror, and sync files on your Mac with remote servers. Its straightforward features let you set up watchers to respond to changes in real time, ensuring that your files are never out of sync. The app provides a handy set of filters and parameters to help fine-tune your process, as well as a customizable set of notifications to keep you in the loop.
Yummy FTP Watcher gives you peace of mind, letting you sit back and focus on more pressing tasks. Here's how to get it to work for you.
Setting up Mac-to-server connections
The first step is to connect your Mac to your chosen server. Click the Add button at the top of the screen and fill out the fields for the server address, username, and password. Click the Advanced arrow to make more specific adjustments to the connection. When you're ready, click Test Connection to make sure the connection is working.
If successful, you'll see a green checkmark and will be immediately prompted to create a watcher, which we'll cover below.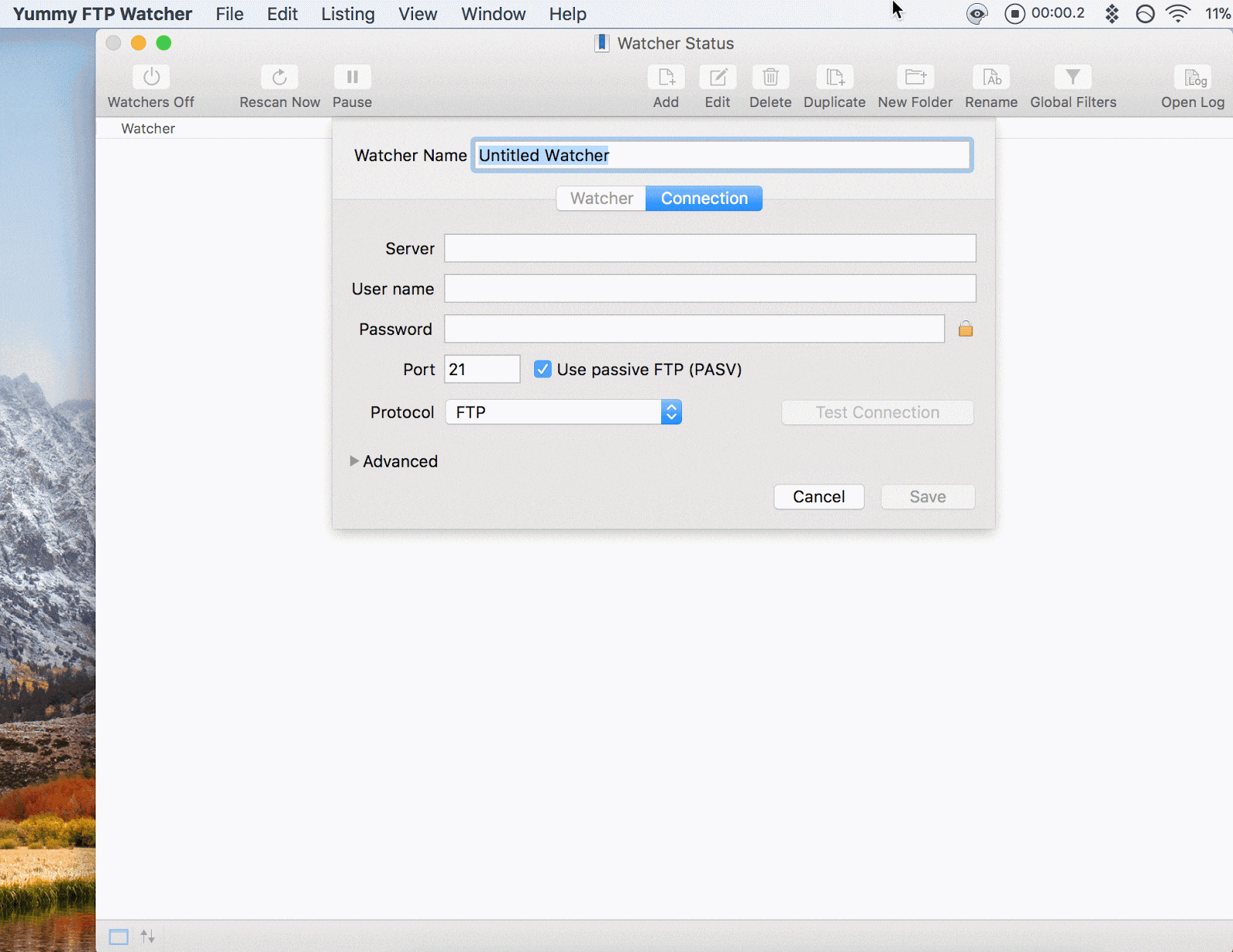 Installing a watcher
The watcher menu should pop up after you successfully connect to a server, but you can always create additional watchers with the Add button. Use the drop-down menu to select the type of action you'd like your watcher to automate (e.g. automated FTP download), then use the Select buttons below to identify the files you'd like to watch. You can create simple "if-then" conditions using the fields at the bottom of the app window.
Managing your watchers
You can toggle watchers on and off by selecting them and clicking the Watcher On button in the top left corner. The Pause/Play button lets you pause and resume watcher activity, while the Rescan Now button lets you check for activity regardless of your watchers' schedule. As your watcher collection grows, the Add, Duplicate, and New Folder buttons help keep your managed file transfer organized.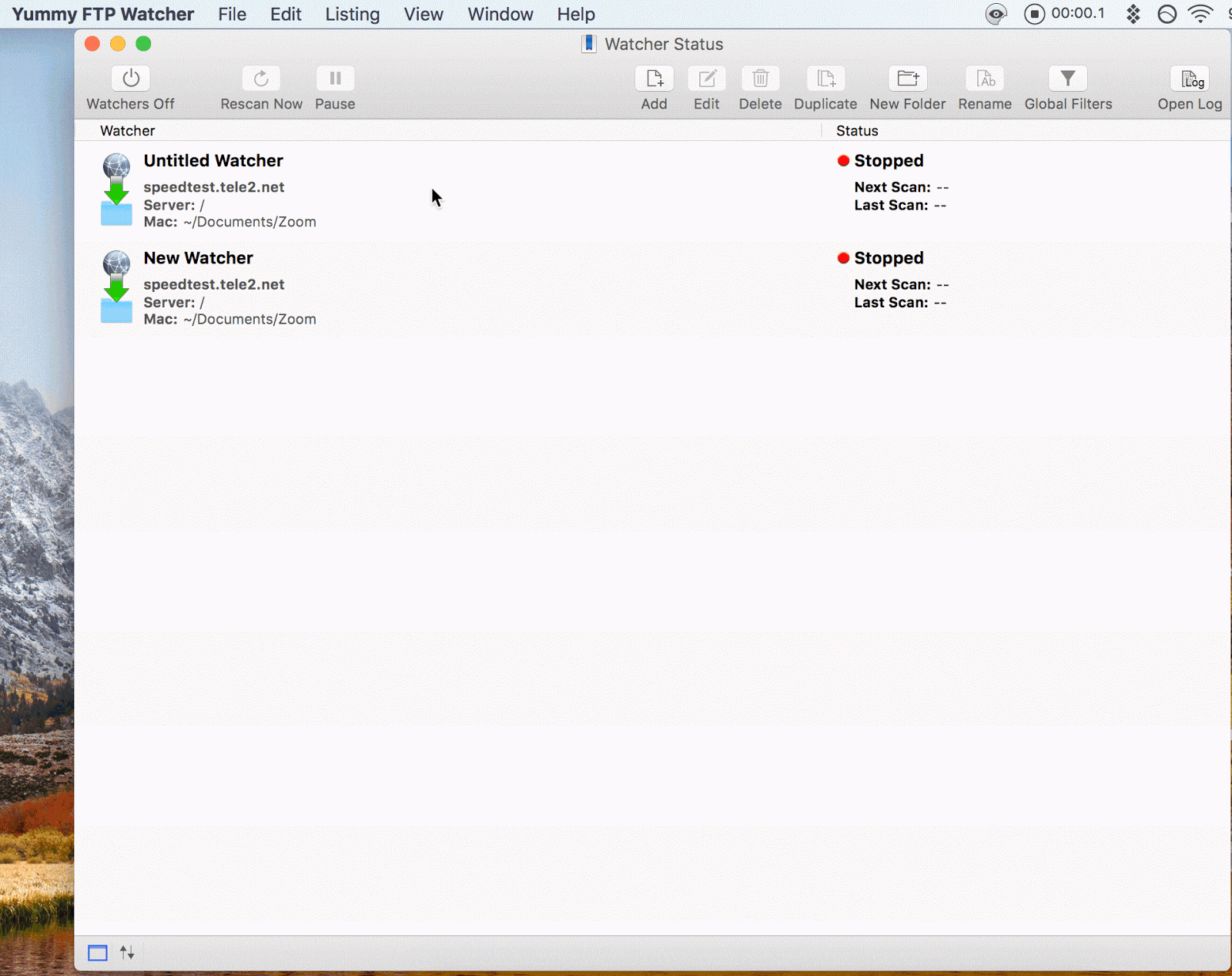 Yummy FTP Watcher available on Setapp is a compact, easy-to access files transfer software to automate your FTP work and stay on top of updates as they happen. It doesn't take long to build up a well-organized set of watchers that can handle any development. Think of it as a hands-off approach to file management.