Create Beautiful Mind Maps with XMind
XMind is a mind mapper, a powerful tool that helps break down complex ideas and projects. Built for students and team leaders alike, it showcases the relationships between ideas and tasks.

Designed to preserve nuances that other organizational methods often lose, mind maps can accommodate more information and detail with embedded notes, progress bars, images, and even shared comments.
The app's twin display modes are the perfect antidote to slideshow burnout, allowing you to seamlessly convert your maps into engaging, polished presentations. It even comes stocked with a variety of templates to ensure that your work looks its best. Leave clunky outlines and jumbled, stumbling slideshows behind.
XMind is the way of the future. Here's why and how to use it.
Starting a mind map
You have two options for creating a new mind map. You can choose from a list of basic options to start from scratch, or click over to the Templates tab to choose from more developed styles organized by task.
Once you've created your map, it's time to start adding components. Use the drop-down Topic menu at the top of the screen to create new topics, or click the Relationships icon to connect and identify the connections between topics. These two tools form the backbone of your mind map's organization.
Filling in details
Once you've established your structure, it's time to start adding more detailed information to your mind map. Select a topic and click the Insert menu to add audio, notes, links, and other useful additions.
This system helps keep visual clutter down while still preserving your original intent. Just click the Notes icon in the sidebar to call up this supplemental information.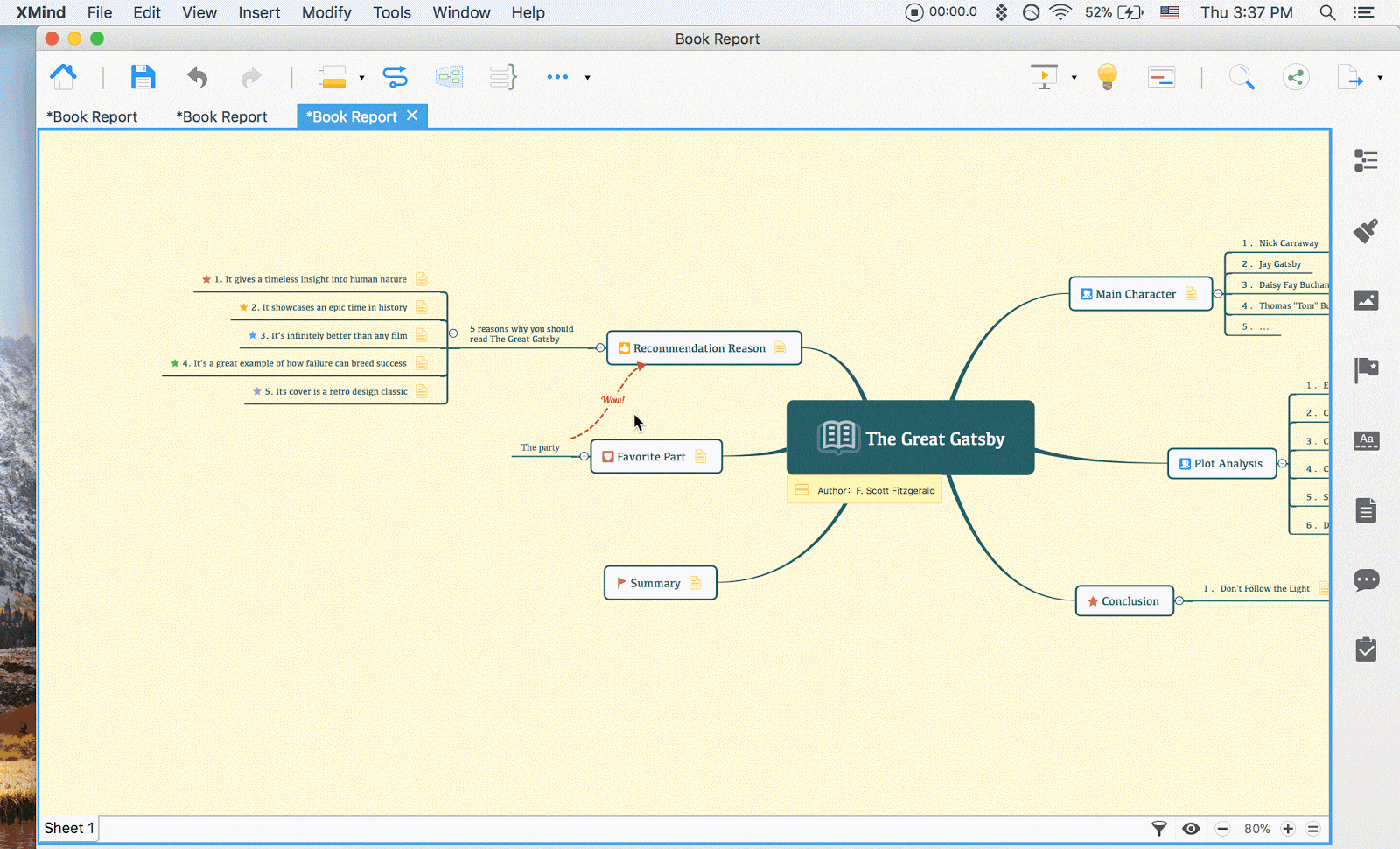 Making full use of a flair factor
The sidebar also includes a host of options for tweaking the look and feel of your maps. The Format and Themes tabs let you change line weights, fonts, background colors, and defaut shapes for topic boxes.
Under the Image heading, you can search Iconfinder's archive for clipart icons to help distinguish areas of your map at a glance, while Markers are a subtler way to distinguish tasks and show a little creativity at the same time.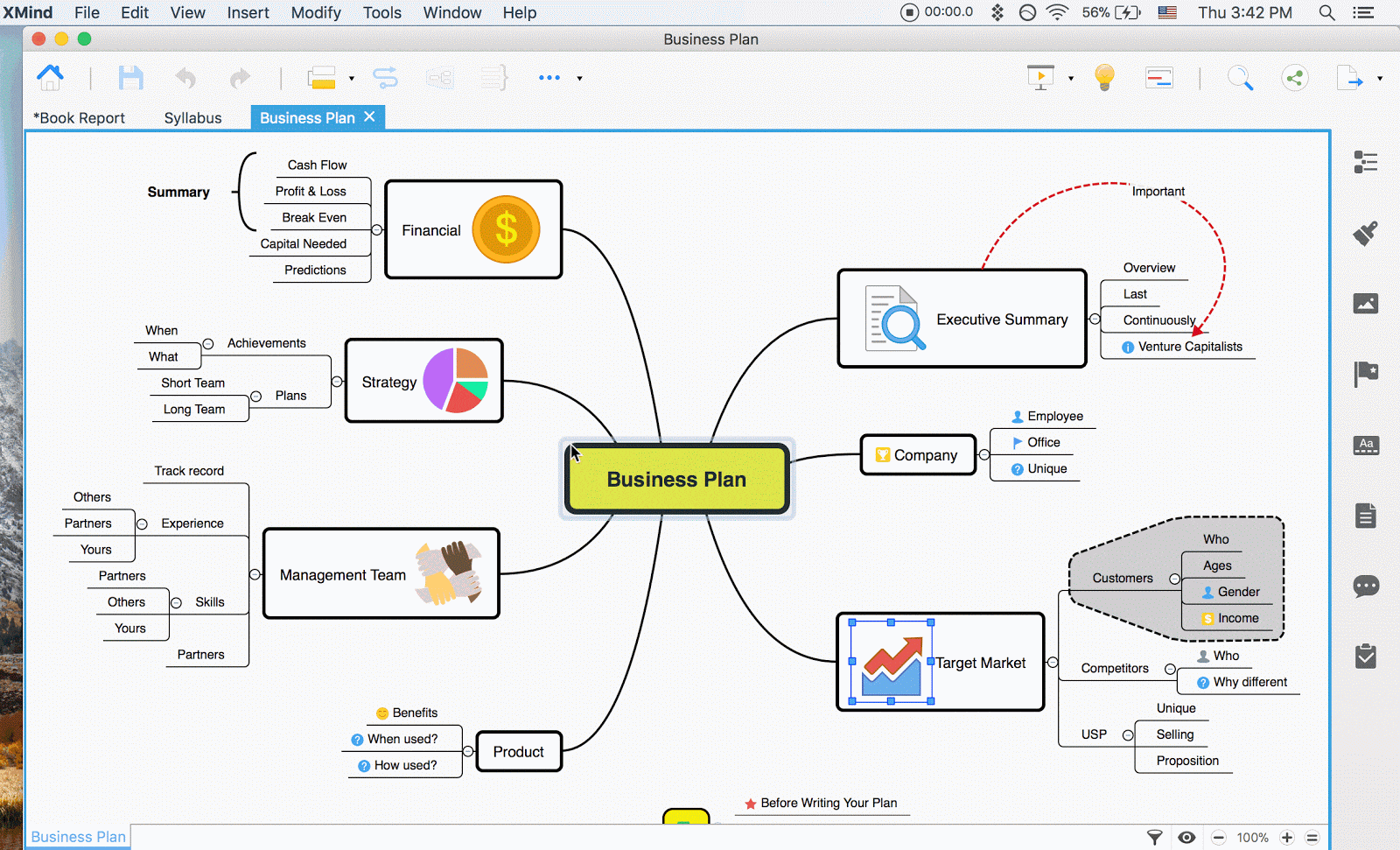 Connecting maps to your work
XMind's workplace features really boost its appeal. Using the Task Info tab, you can turn your mind map items into specific deliverables with completion dates, assign them to team members, and even track their progress.
Click the Gantt chart button to see each task and subtask arrayed on a straightforward multi-month view, an intuitive way to see how individual tasks and benchmarks add up to an overall goal.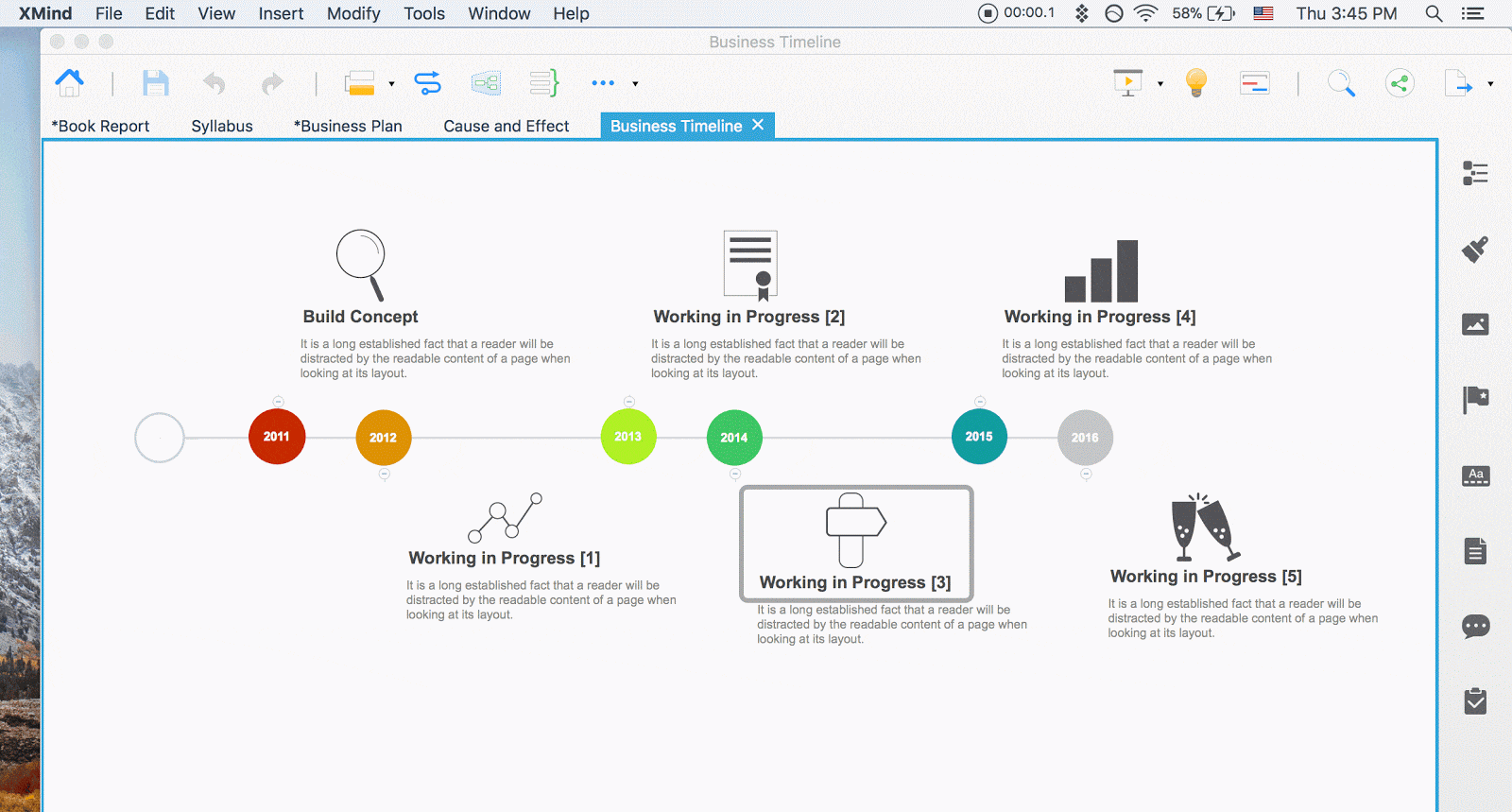 Presenting your ideas
All the careful work of mind mapping doesn't add up to much if you can't share it. XMind offers a range of export options so you can send your maps down the hall or around the world.
The Presentation menu lets you choose between a full-screen walkthrough of the whole map, or a more choreographed slideshow. Just click the + sign to add moments from your map to the presentation and press Play.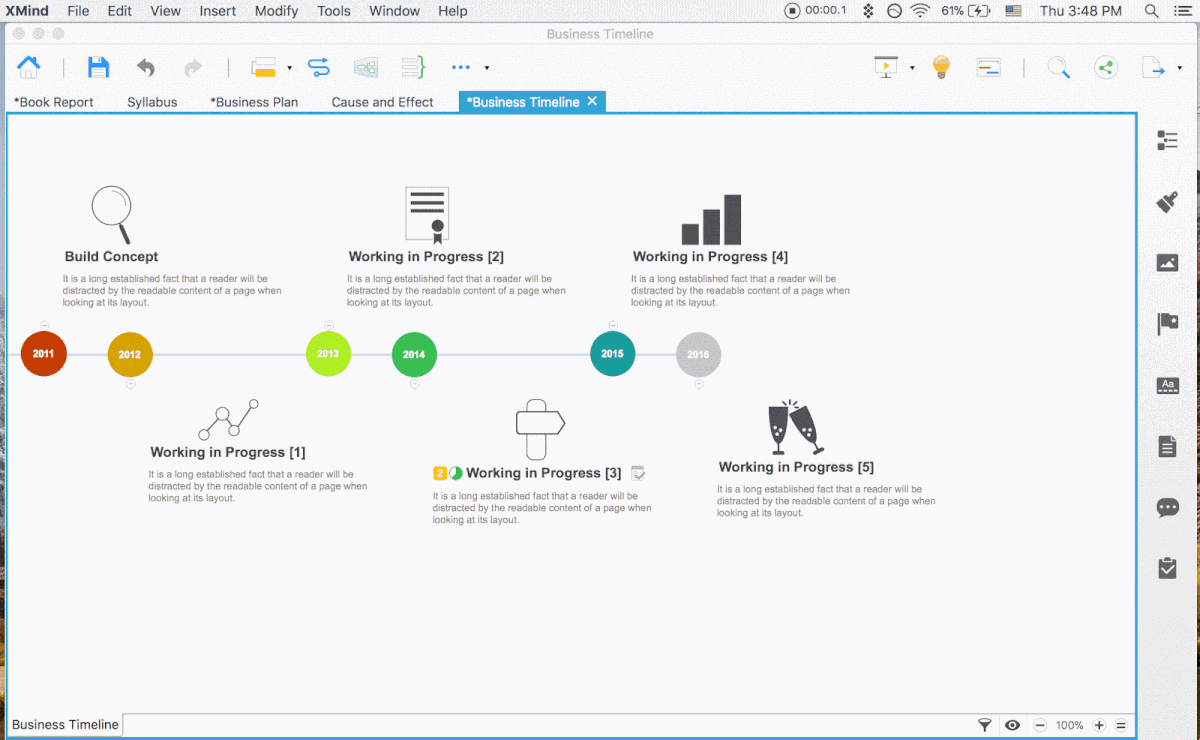 Mind maps take a little time to learn, but they pay off in their multitasking power. XMind on Setapp meets and exceeds your note-taking, project management, and presentation needs in style.