Simple tricks to organize all your images with Emulsion
As we take more and more photos and keep more and more images on devices, the need for good photo management apps grows. Emulsion is a powerful photo editor and organizer. Whether you're a professional photographer or an amateur looking to improve your work, the app gives you a compact, efficient set of tools for cataloguing and touching up images.
Built for a smooth, seamless workflow, the app supports all-over adjustment filters as well as individual editing tools like clone stamps. Best of all, each tool can be fine-tuned to avoid the pitfalls of a one-size-fits-all approach.
With added support for managing your equipment and lenses, you'll be able to build up a repertoire of techniques tailored to your gear. Plus, you can edit metadata, including GPS location information, right in the app window. Here's how to achieve high-level functionality without the tag price.
How to manage photo collections effectively
The app provides simple ways to organize your photo library. Once you've brought in a group of photos, click the + button to add a new album to your sidebar. Simply drag and drop photos to add them to albums.
In the right-hand panel, under the Metadata tab, you can assign keywords and star ratings to each photo. You can find photos grouped by tag and rating in the left-hand panel.
Edit photos with lightbox tools
Click over to the Tools tab to make changes to individual images. Select a tool from the array at the top of the screen and use it to edit the photo. You can fine-tune these changes in the right-hand panel based on the tool you've selected.
When you're happy with the changes, click the Apply button.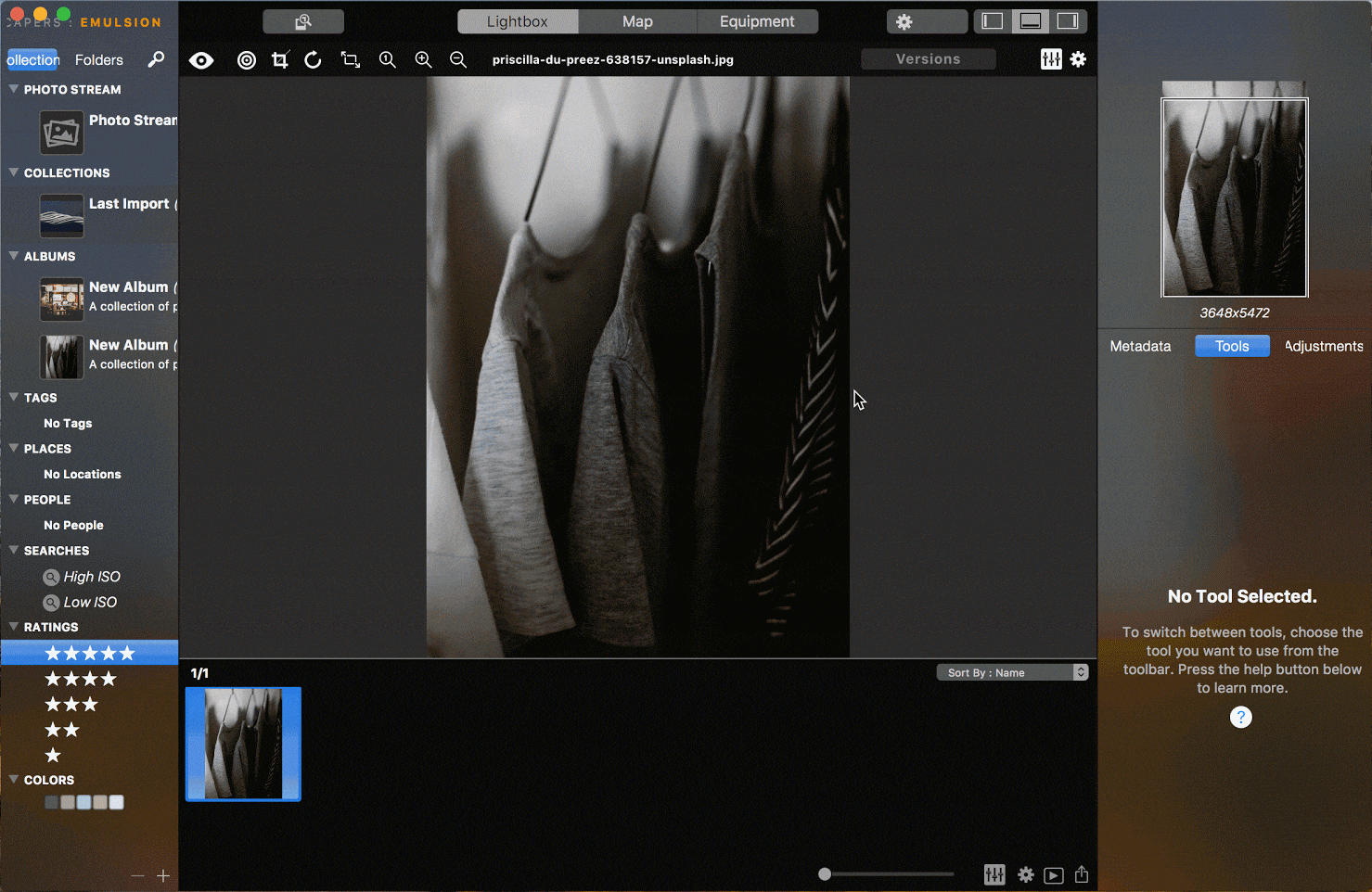 Make precise photo adjustments when needed
To apply one of the app's preset adjustments to your photo, click over to the Adjustments tab on the right. Click the Adjustment Set button and choose from the list of preset filters by double-clicking. To fine-tune changes, check the box to activate each slider bar, then dial in your perfect levels.
When you've finished, hit Save to finalize the changes.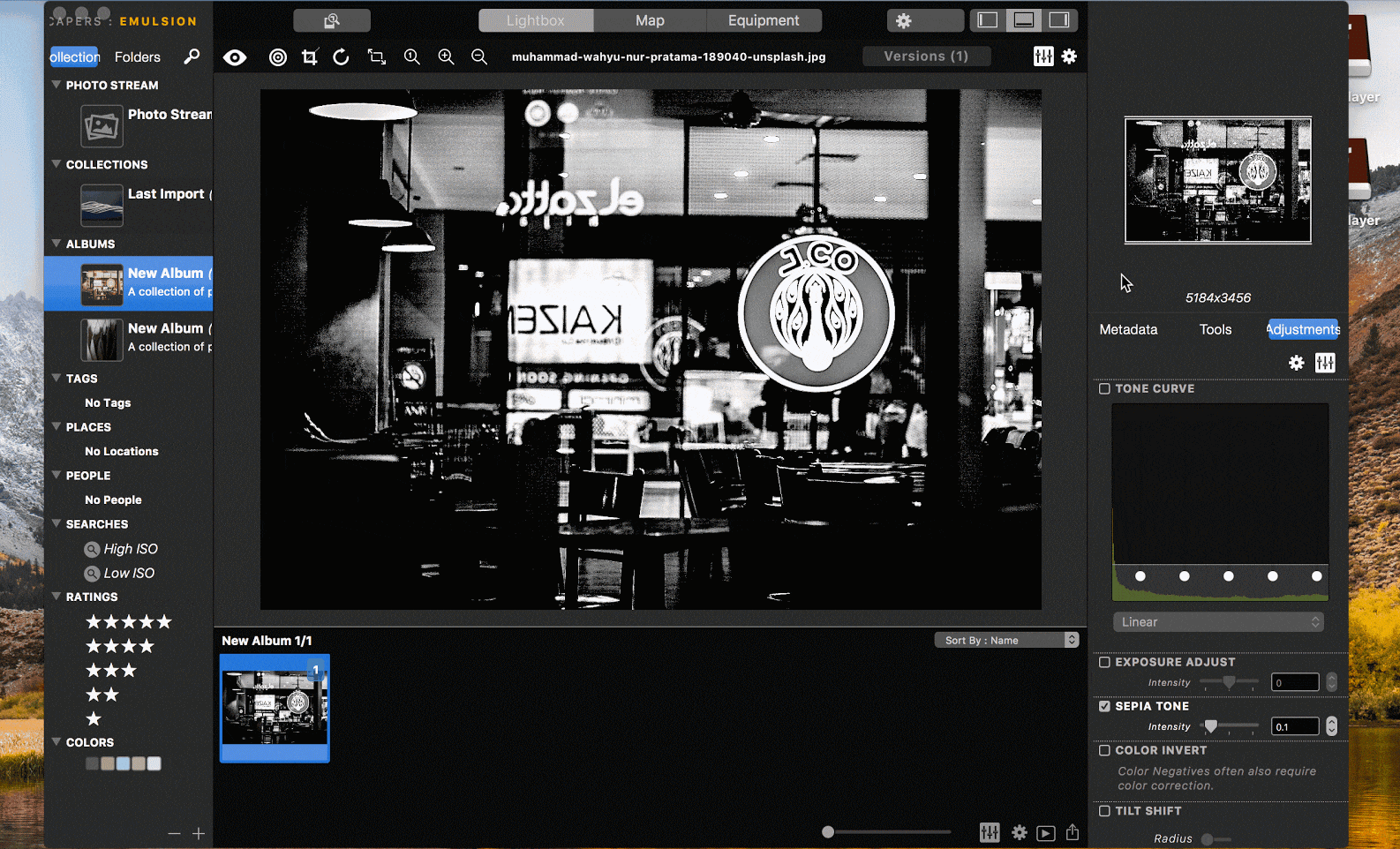 Create special profiles for equipment
If you shoot on a range of lenses and cameras, your images might require different editing tools. The app lets you create profiles for each piece of equipment. Click the + button on the lower left, fill out the fields, and hit the Save button when you're ready. You can assign photos to equipment pieces by clicking + button on the right hand side, selecting photos from your library, and pressing Open.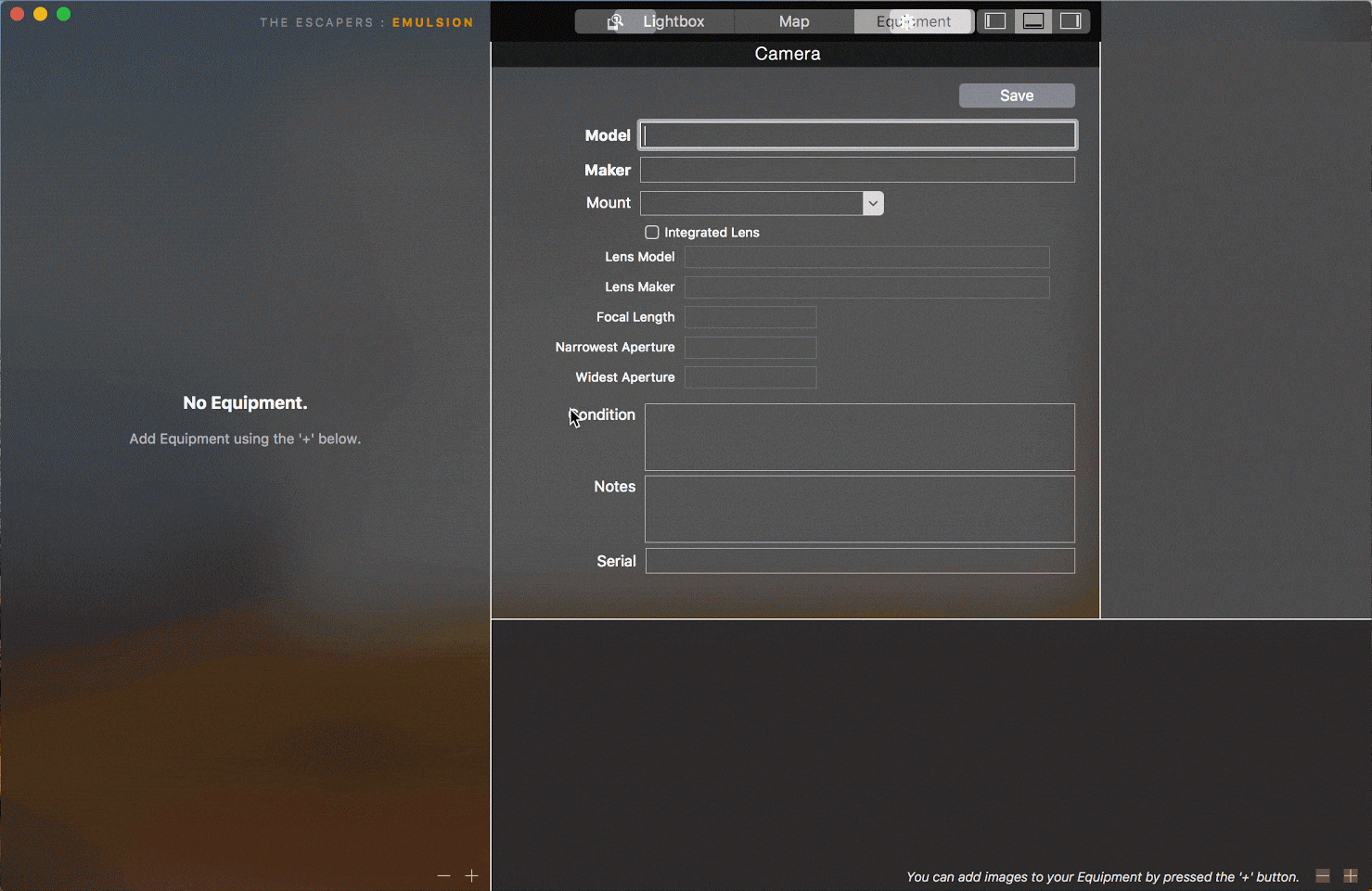 With Emulsion you can step your photographic game up with just a few clicks. Check it out on Setapp with a free 7-day trial along with 150 other high-quality Mac apps.