Automate interface translations with Poedit
To create a multilingual interface, you need a localization system like gettext. Quite honestly, gettext is never easy. A single wrong symbol can break the whole project. That's the first and most crucial problem about interface translations. Unfortunately, not the only one.
Let us shortly explain how interface localizations are done in the majority of settings. Developers pull translatable strings from code, bring them into a separate PO file, and hand it over to a translator. Now, guess what happens when there are changes in the source code. The whole process starts all over again. Extracting strings, updating the PO file, wasting a lot of time. Luckily, there's an easy alternative.
Smart pre-translation and machine translation toolkit
Poedit is a powerful editor that fixes gettext and automates the cumbersome localization processes for developers and translators. It's more than just a tool for correcting mistakes. With machine translation and pre-translation capabilities, it's rather an assistant that adapts to your localization needs, magically.
Poedit proofreads your translations
There's no chance you'll make a mistake if you have Poedit installed on your Mac. The app scans your gettext for typos and syntax issues as well as easily identifies missing variables, tokens, and more. In the detailed reports that describe your translations, you can check the word count and see how much work you've already accomplished.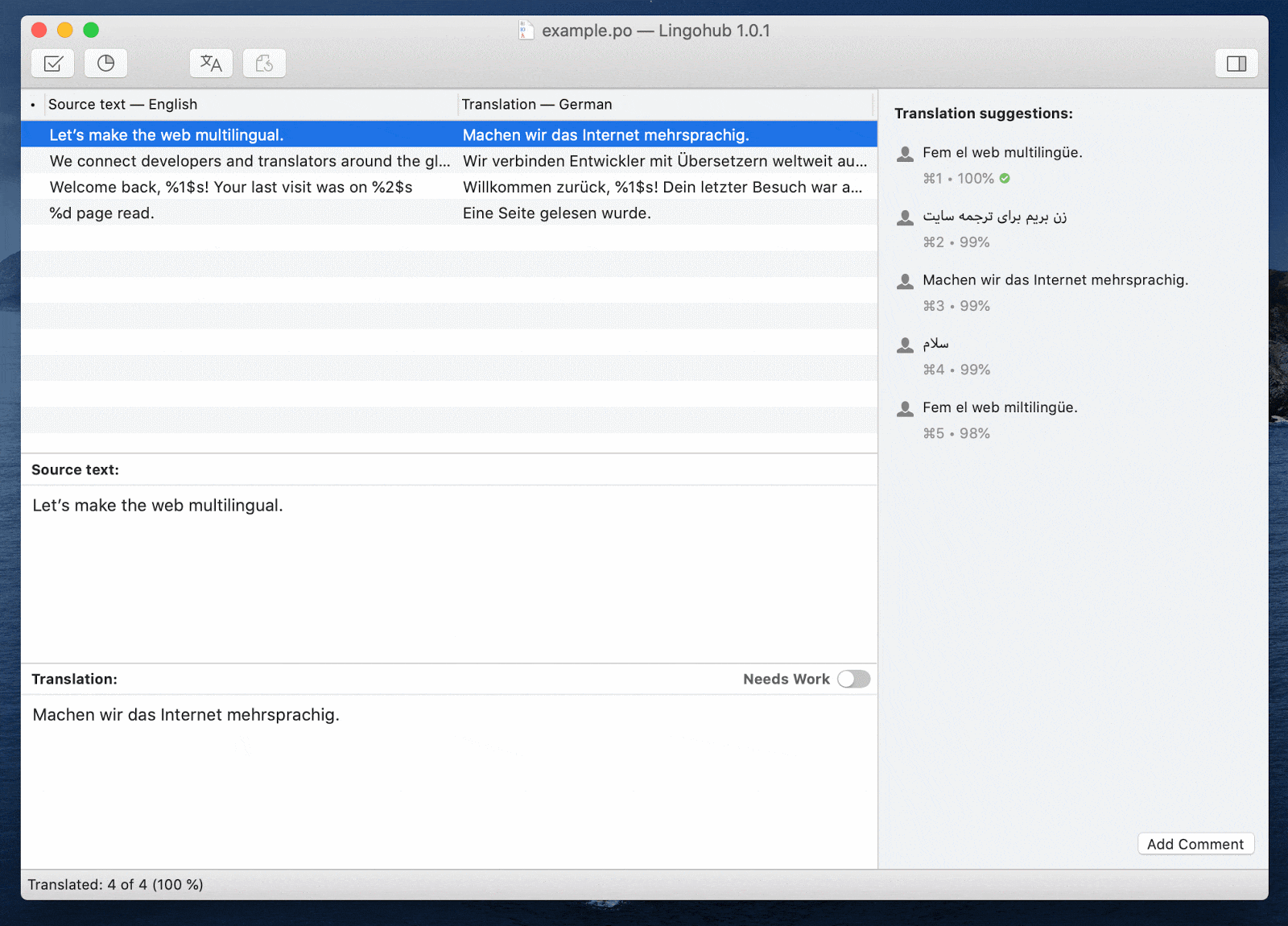 Let Poedit streamline your translation flow
You can use Poedit's smart suggestions to accelerate your work. Or, better let Poedit do the work for you. The app contains a huge database of user-contributed translations, including the history of your own translations. Using machine learning, it understands and translates your interface with the utmost accuracy. And not only specific strings — Poedit can go through your entire files and translate everything string-by-string. That's hours and days of work saved.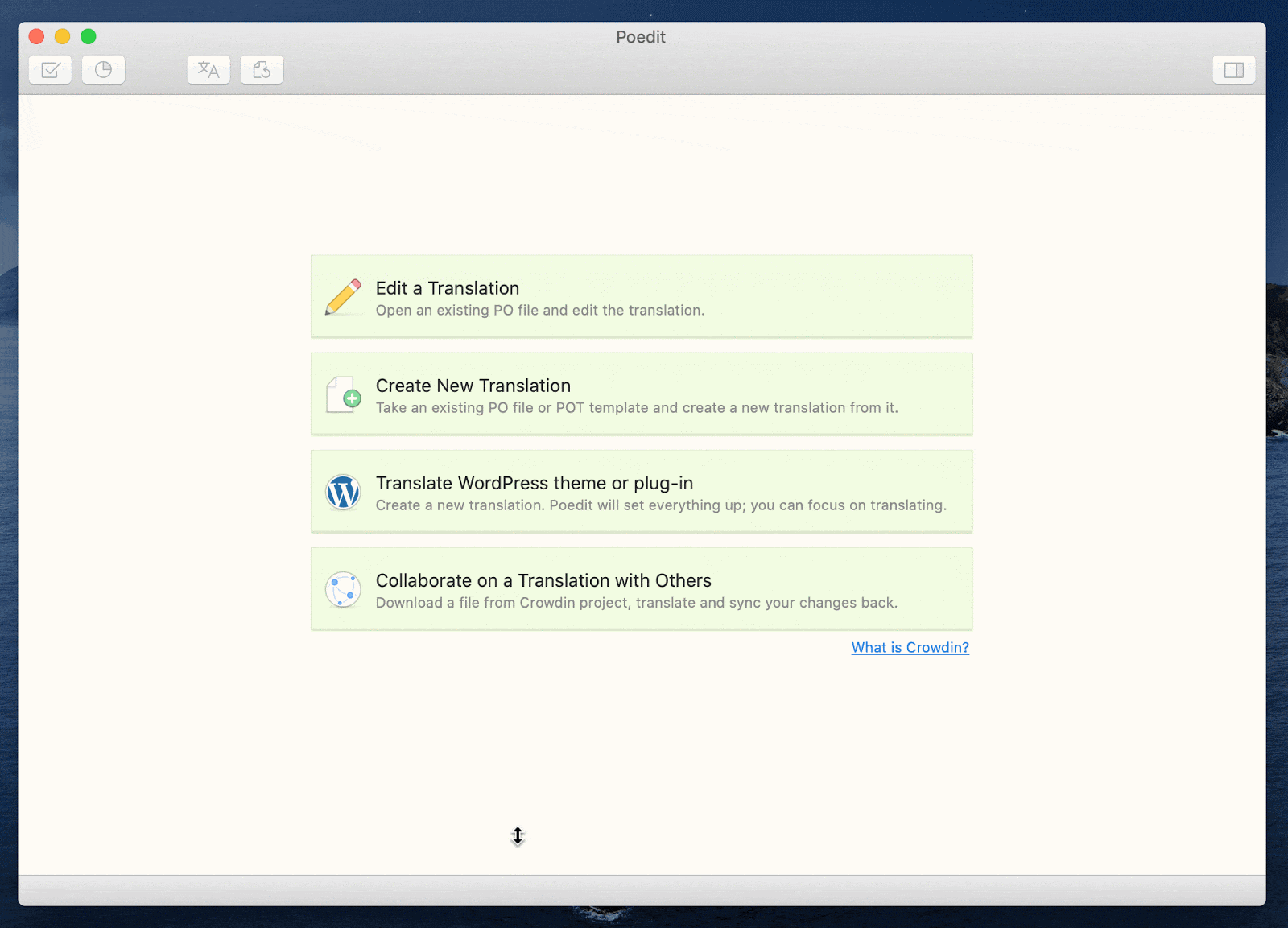 Seamless WordPress and Twig integration covered
Poedit works with WordPress, completely independently. This means you can use the app to translate WordPress plugins and themes, even if you have zero knowledge of WordPress core and PHP source code. Automatically update your translations in the updated source code and let Poedit use FTP to translate remotely. If you use Twig templates for web development, Poedit can extract strings from them, too.