GigEconomy: A time tracking app that compiles invoices automatically
Today we're glad to announce another exclusive release: our newest application, GigEconomy goes live today and will be available only on Setapp. GigEconomy is an amazingly useful time tracking app for freelancers. It can automatically record time you spend on every client and then create professional invoices for each project.
A few tech nuances before we proceed. Developers behind the app seem to believe that only ultra-progressive and not lazy people freelance so their app only runs on macOS High Sierra and Mojave. So if your Mac is still on Sierra, this might be the right time to upgrade. Otherwise, we'll show you how to use its time tracking and invoicing features and finally spare yourself the burden of filing invoices manually.
How to track your work time for each project
Once you launch GigEconomy, it places itself in your menu bar as a small icon.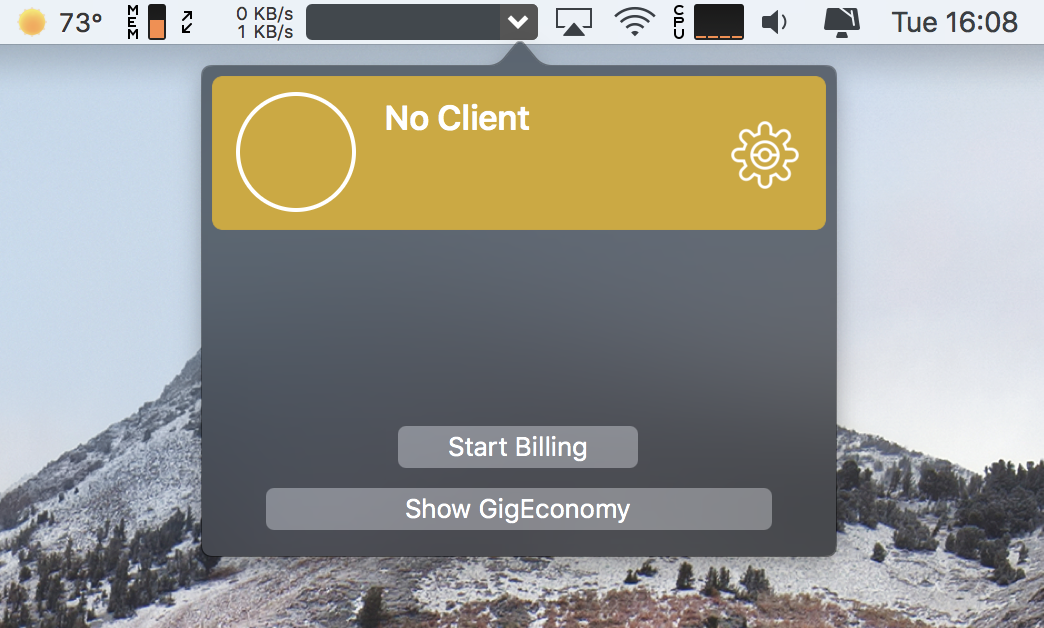 Click Show GigEconomy to open the app itself. Once you're there, create your first client. You can make it easier for the future by putting all the details right in there at once.

These would include a client's address (for the invoice), your hourly rate, project details, tax rate etc.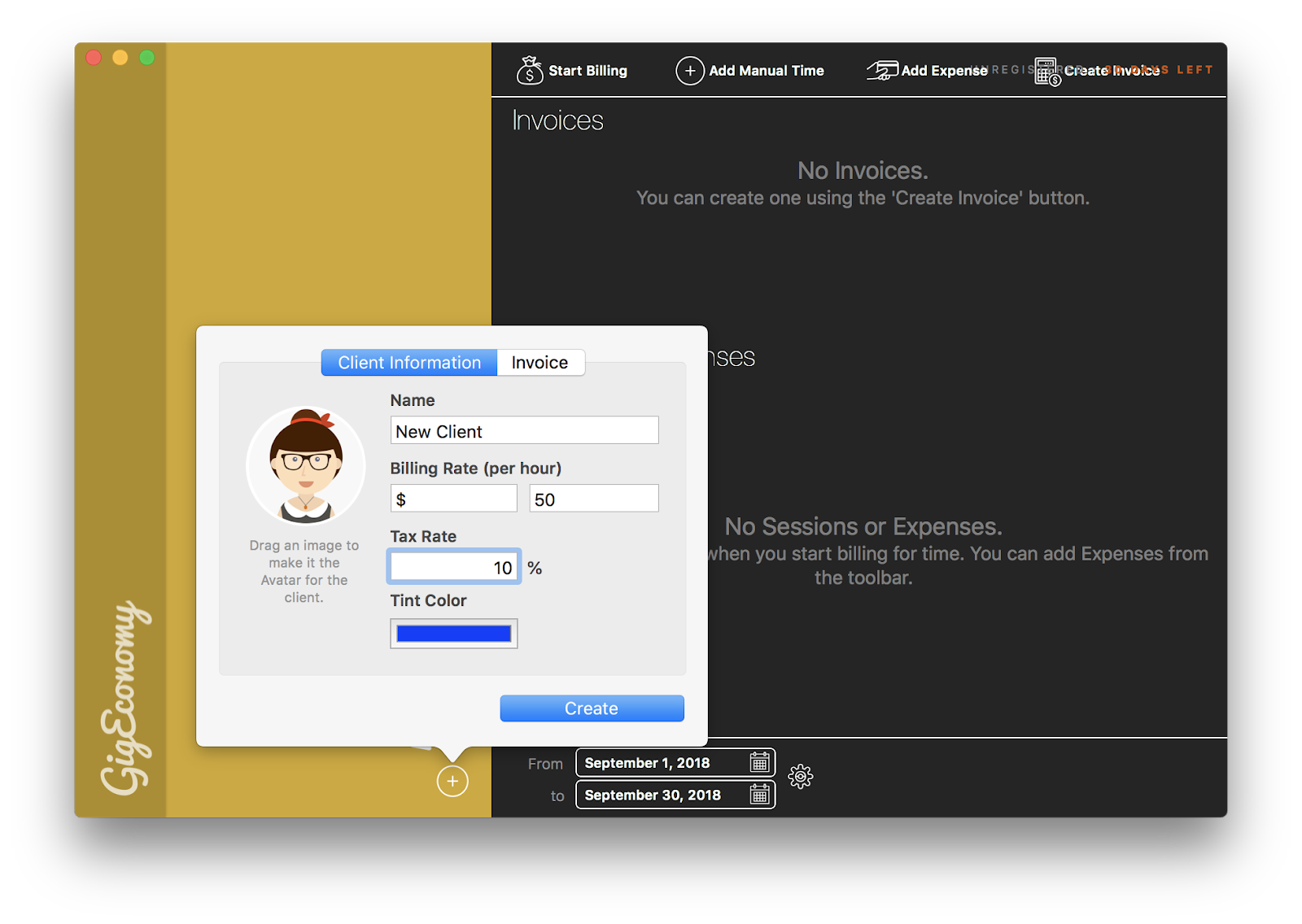 Once that is done, you can start recording the time for future billing. Whenever you open a project, you simply click on the menu bar icon of GigEconomy and hit Start billing. If you have multiple clients, make sure the one you need is selected before you start.

What happens next is that when you're done with the project, hit Stop billing and then Create invoice. This way the invoice for the time spent will be created based on the rate you've specified. You can see it in the app, when the client you need is selected.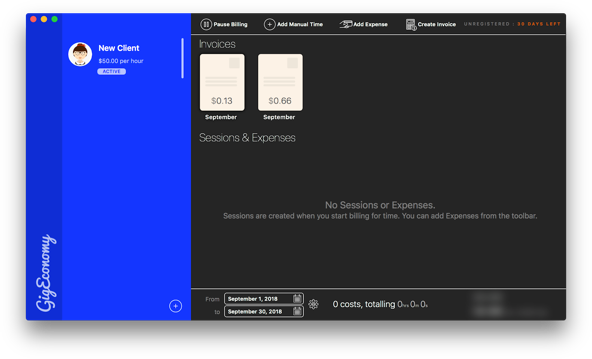 Double-click the invoice to view its details, save it as a PDF or print it out. You'll see that the app has a number of styles for the invoice and the amount of detail you'd like included. You can also check the Paid box if you'd like for it to be completed as an already paid document.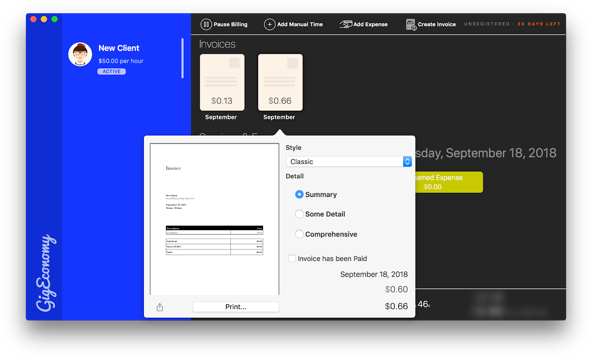 Also, in case your usual rate does not include extra expenses, like field trips or paid software, or basically anything that also needs to be added to the current invoice, take a look at the Add Expense button. You can specify the amount you've spent on top of your time.

You can also add time manually if some of your work wasn't on the Mac or you forgot to turn on the tracker. Hit Add manual time in the menu before you create the invoice. There's also a way to choose custom dates for which you'd like to specify the billing, this can be done in the bottom of the app.
Well, this is how you track your work time with GigEconomy, an app we're happy to have on Setapp and super proud that they've decided to launch exclusively with us. Grab the app, sign up to Setapp if you still haven't, and track the hell out of those projects. Never lose a penny, time is money as they say, and our brother freelancer knows exactly what it means.