Turn email into messaging app with Unibox
Email is the cornerstone of working life in the 21st century. It's made the instant transmission of information possible and completely reshaped the way we communicate. But this revolutionary technology has its flaws. Too often we miss a crucial message, or waste time hunting through mailboxes for a missing attachment. Email was supposed to make our lives easier, but now it gets in the way.
That's where Unibox comes in. This powerful desktop email client lets you sync multiple email accounts, sorting messages by sender so you never lose track of a thread. The app provides smooth, seamless flow between mailboxes and an orderly way to view all your attachments. It's email as it was meant to work. Here's how to do it right.
Sort through your mail
The app makes it easy to filter your messages by function and location. Click the drop-down menu to choose a specific mailbox to display. Remember that the Unibox tab will aggregate all your mailboxes.
To choose a specific account, go to Folders. Click the arrow button to filter by message type. Click the + button to only display that type — click the X to remove a filter.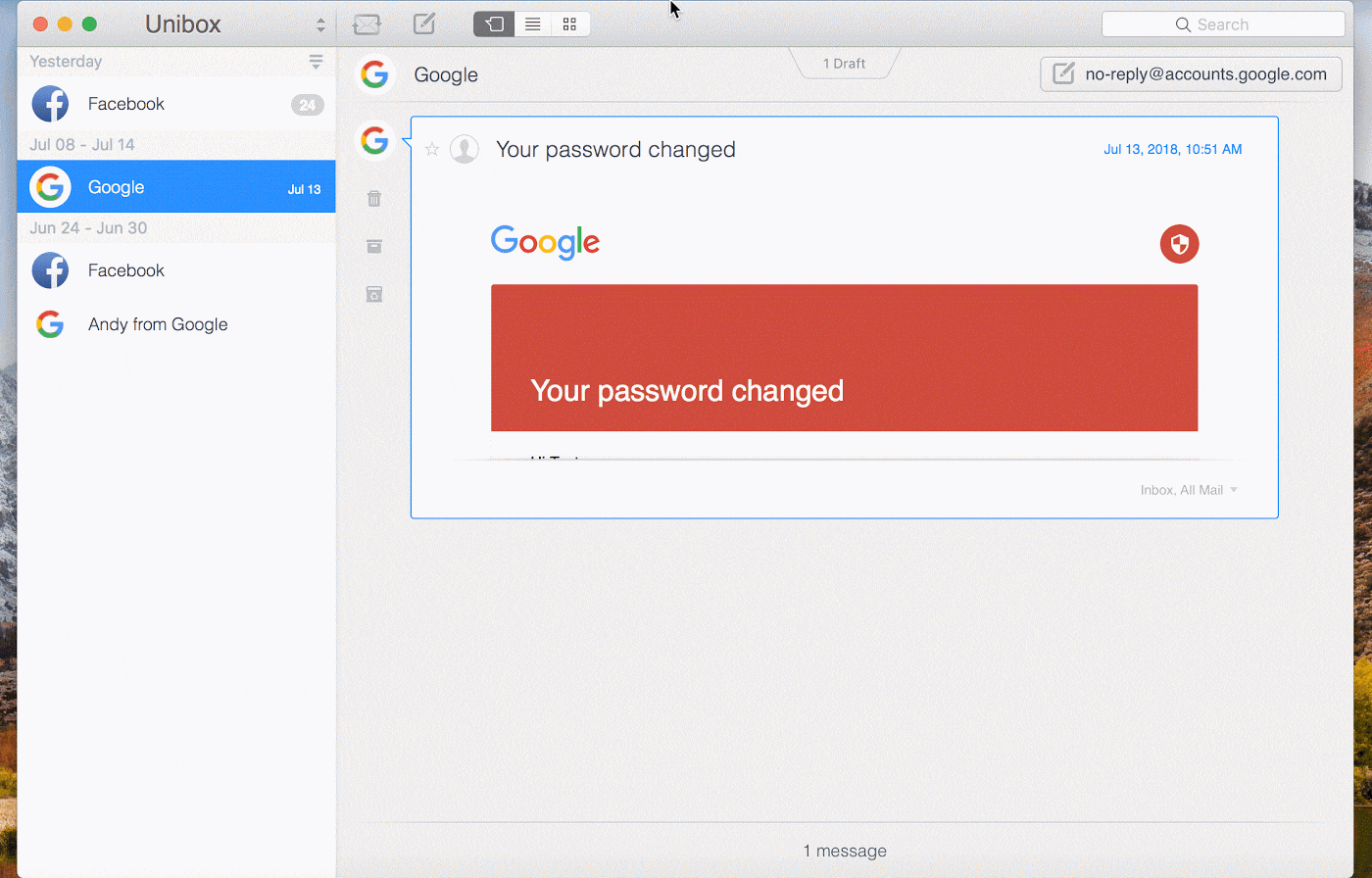 Interact via messages
The message window gives you a range of options for handling your email. On the left-hand side of the screen are buttons for deleting, archiving, and flagging a message as spam. On the right-hand side, you'll find the Reply, Reply All, and Forward buttons. Your response will appear at the top of the screen; you can hit Send when you're ready or Hide to save a draft.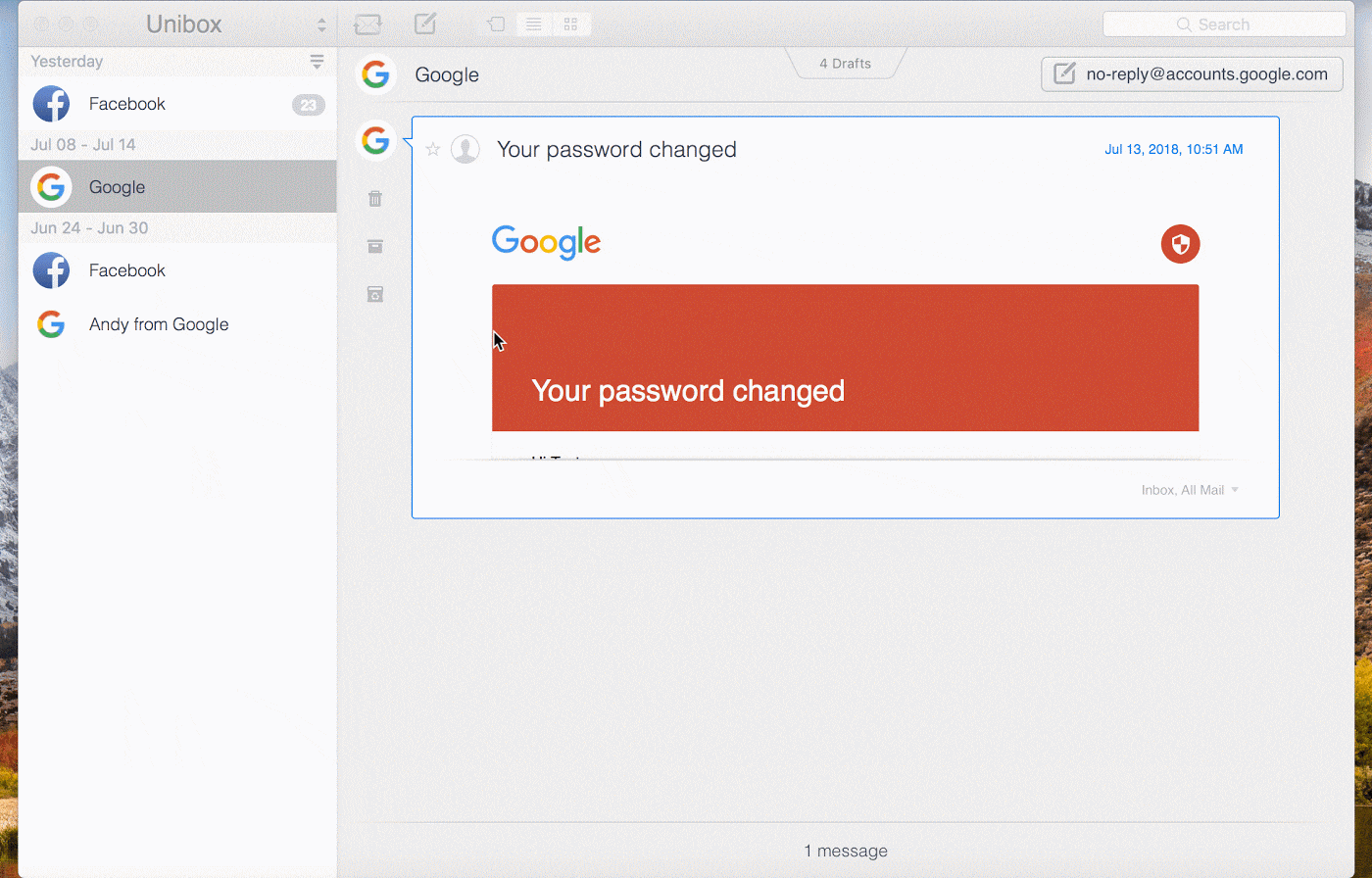 Keep drafts and attachments handy
If you have unsent drafts, you'll see a small Drafts tab with a counter at the top of your screen; click it to open your first unfinished email. Regularly checking this tab is an easy way to stay on top of your communication and make sure you didn't forget to hit Send on that crucial message. To attach a file, click the Add Attachment button at the bottom of the screen.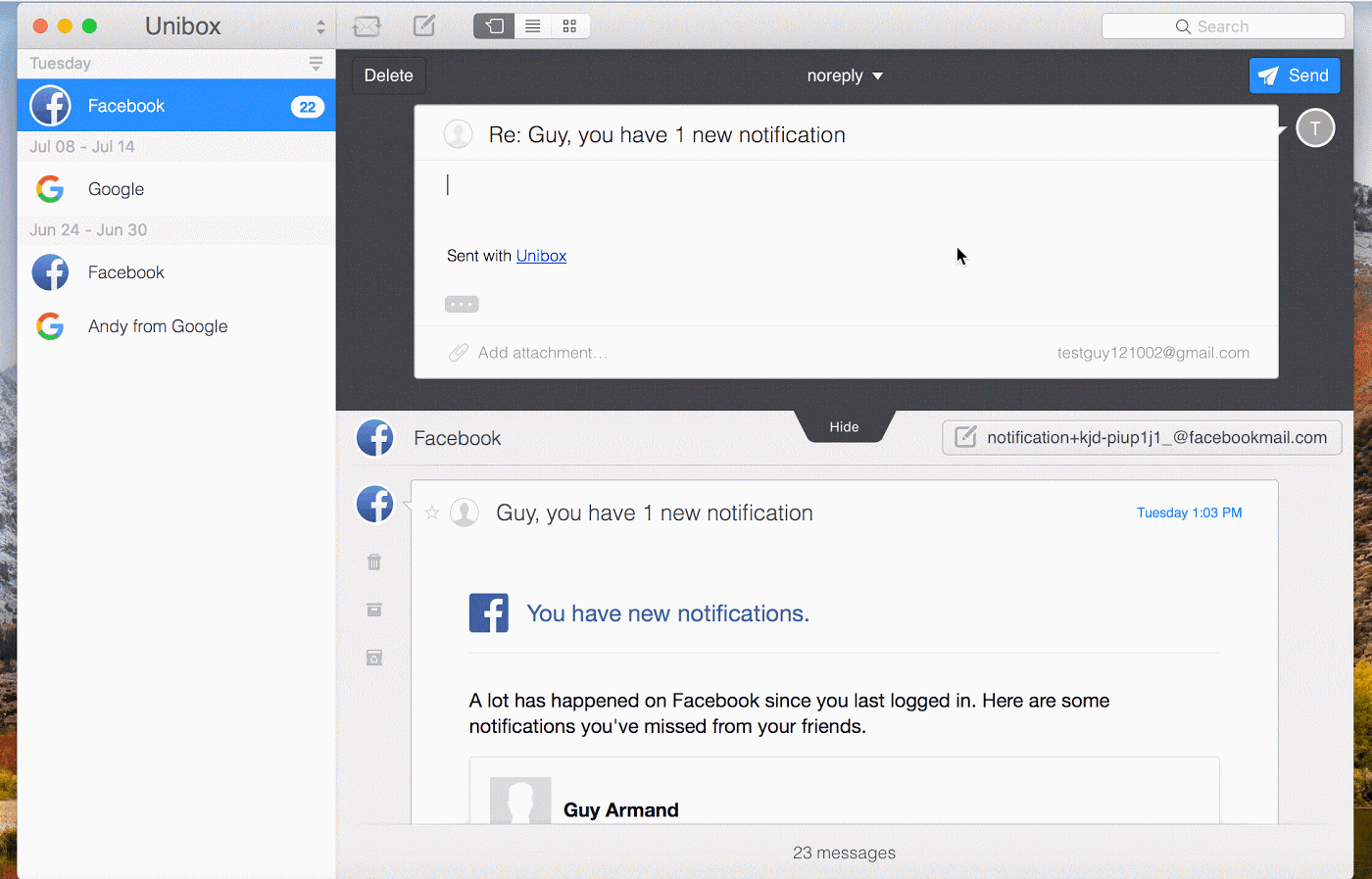 Select the convenient view
The app groups emails by sender, making it a snap to find a particular attachment. Instead of combing through each message, use the attachment buttons at the top of the screen to quickly and simply display all attachments in a list or thumbnail view. Hit the drop-down menu at the bottom of the screen to specify a file type and narrow down your search.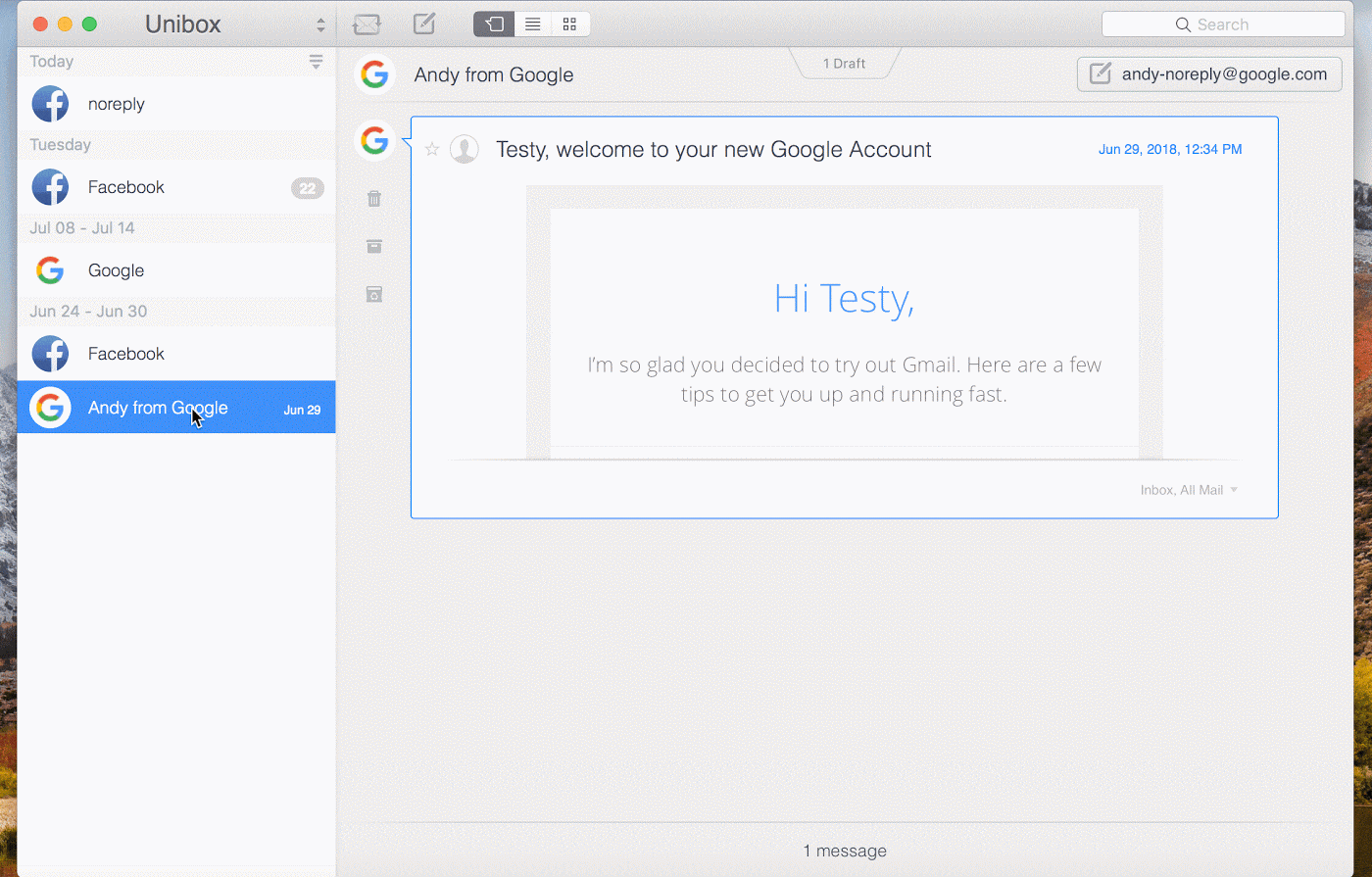 The perfect companion for the busy communicator, Unibox breaks down and rebuilds the email experience as a hassle-free flow. Grab your copy on Setapp.