Weave your story into a slideshow
So imagine you get back home after an incredible vacation, with your iPhone photo storage full. Best shots go to Instagram, and the rest are transferred to your Mac with AnyTrans. But what's next?
Professional slideshow tutorial in FotoMagico Pro
Whether you're a professional photographer, an amateuer, or just someone who needs a vacation slideshow, FotoMagico is there to help. Based on pre-built snippets, the app cleverly constructs a beautiful visual story – all you have to do is upload images, pick audio and layouts, and trust the app. While you remain the main architect, Fotomagico gets it all done.
Create complex slideshows with pre-built components
FotoMagico lets you choose from among numerous story and music snippets – two core elements that make a skeleton of your slideshow. Story snippets include ready-to-use layouts for a slideshow such as opening titles or closing credits. Once you have the full vision of the story, align it with music – FotoMagico offers CC licensed audio tracks which you can grab right in the app. No need to go anywhere for inspiration.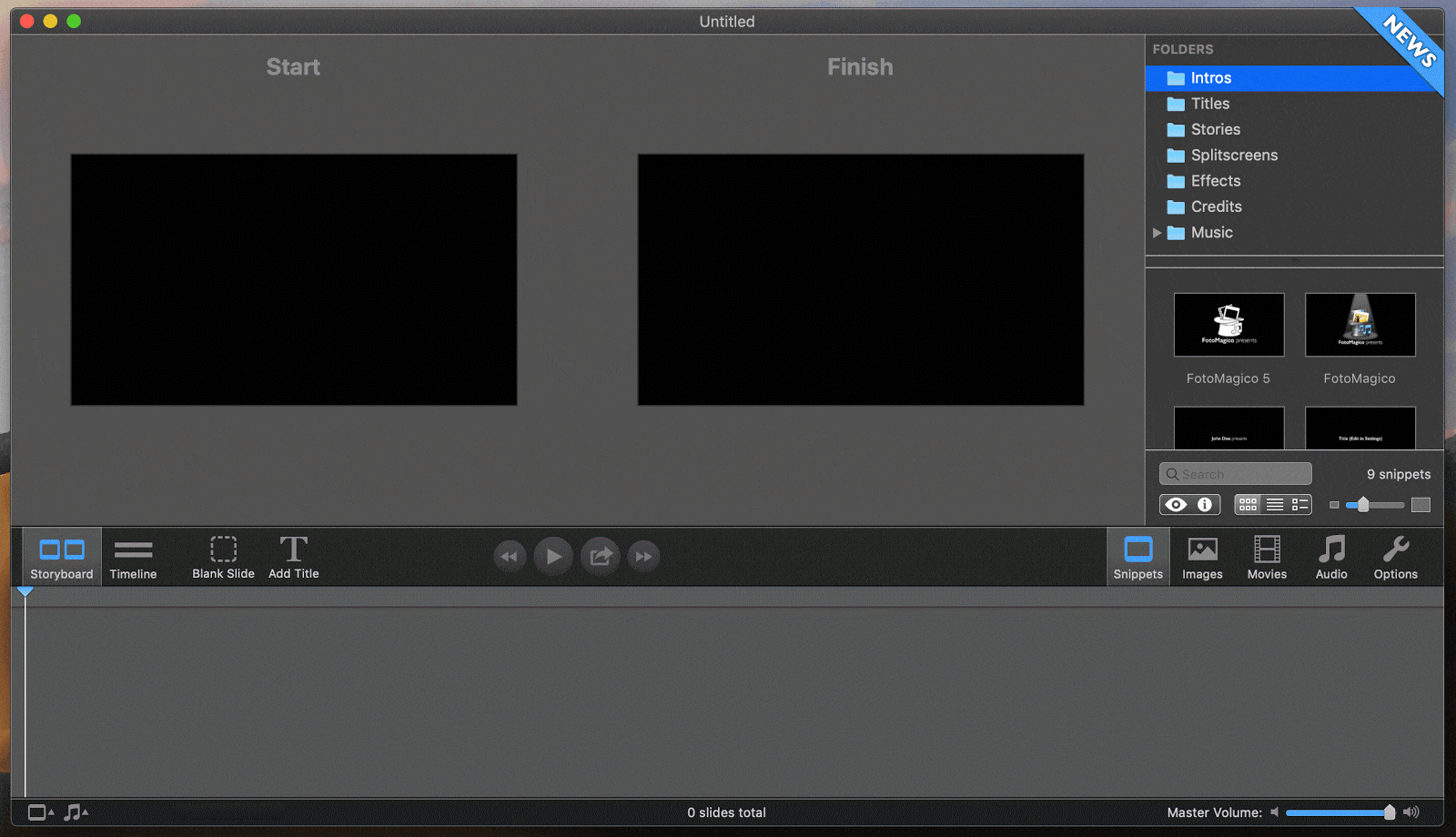 Make it move with Animation Assistant
You can select and automatically apply one of the available animation styles, or customize transitions and movements as you like. With the built-in Animation Assistant, Fotomagico takes full control over how images move inside your slideshow. Cleverly, the app analyzes text properties, photo aspect ratios, and other parameters to produce high-quality animation.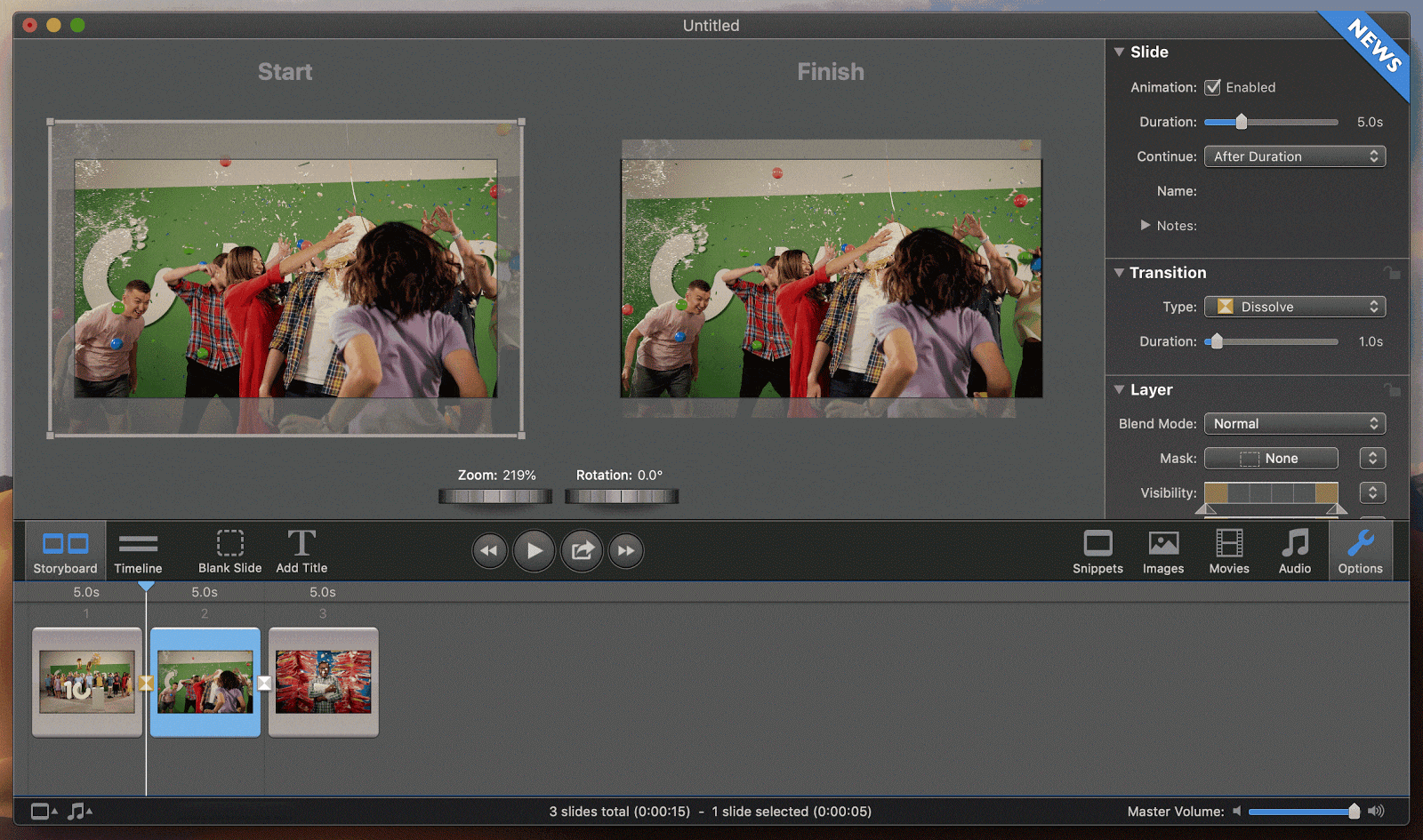 Enhanced text formatting
Make your slideshows talk. Thanks to improved text editing options, Pro users can customize the look of titles, insert artist's name, slide numbers, dates, or any EXIF metadata as well as intuitively manage text placeholders across slides. FotoMagico adjusts to your vision, so that you don't have to adjust your vision to a slideshow.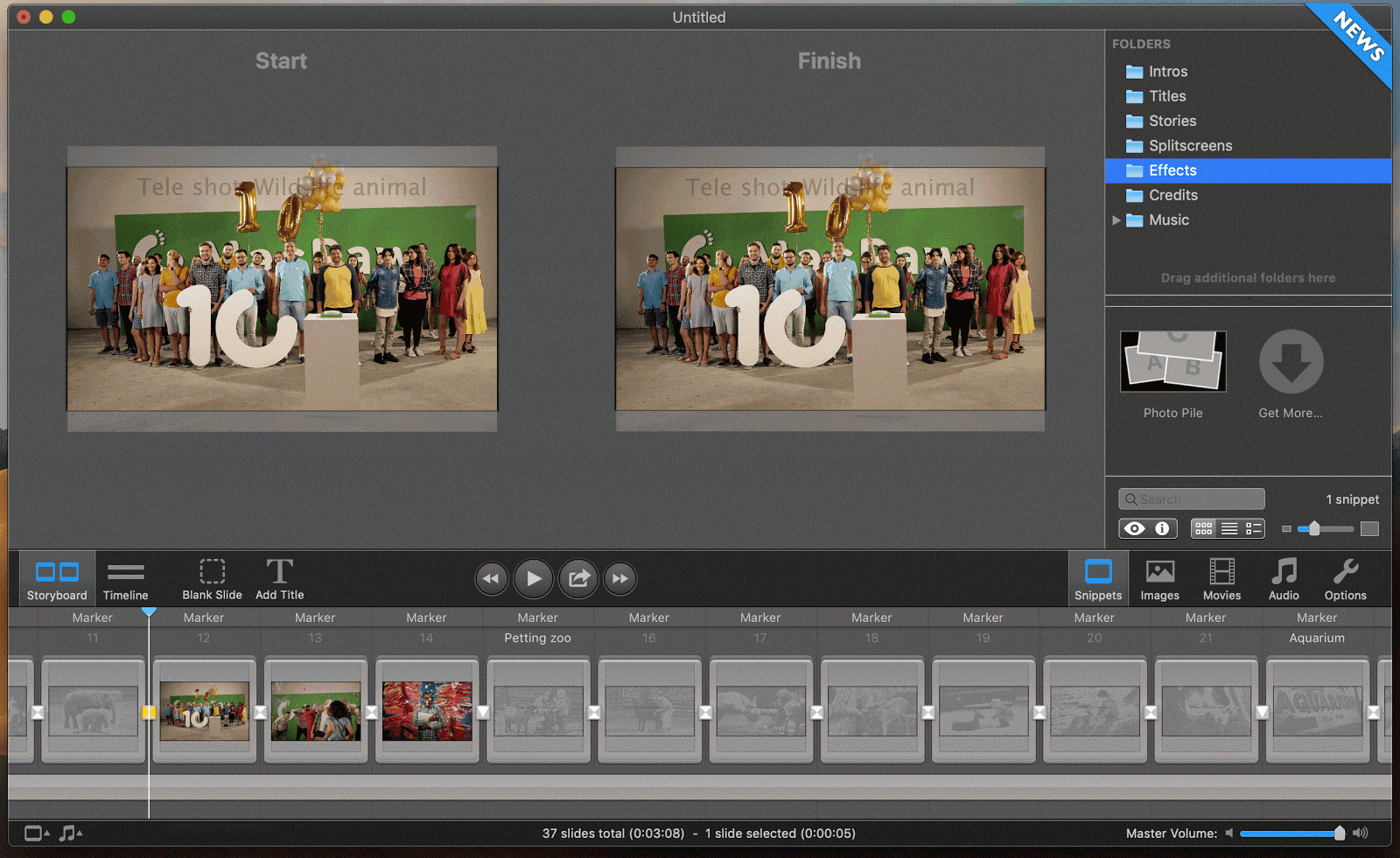 Soften audio with Envelopes and Fades
When presenting a slideshow, you want audio to be your companion, not a competitor. Soften music for specific parts, set custom transitions, or gradually decrease/increase volume throughout your presentation. One of the well-liked tools in the pro plan, FotoMagico's Envelopes & Fades help automate any audio manipulations. To manage transitions manually, you can rely on the in-built Audio Marker Assistant.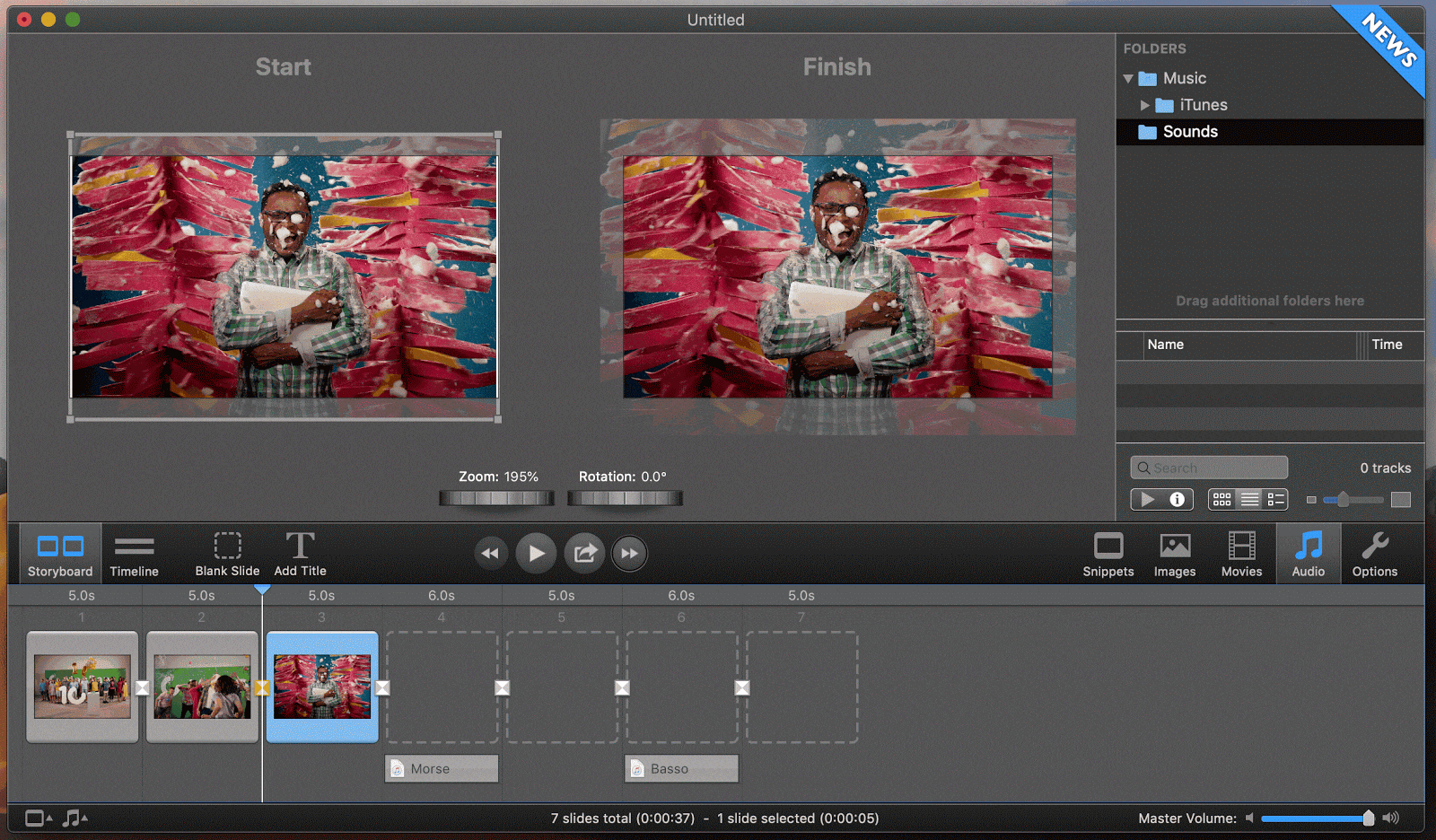 Unleash the full power of FotoMagico with a pro version you can grab on Setapp. With the best slideshow maker for photographers and amateurs, creating a beautiful visual story is a no-brainer.