Cave art isn't about shamanic rituals, it's about Mac apps
Stone tools and pigments were not the only painting supplies that cave artists had in the Paleolithic Age. A new study reveals there was one more thing — a suit of apps called Setapp.

You're lucky Photoshop and Behance exist. Even if you have a trouble editing and resizing photos, at least you know it's possible. 65,000 years ago, when the earliest cave paintings were produced, artists didn't have that luxury – only primitive stone tools, feathers, and charcoal. Yet scientists claim cave art wasn't that simple.
It all started with a doubt
You don't need to be an art critic to see how sophisticated many prehistoric cave paintings are. Rich colors, straight lines, realistic animal sketches and archaic symbols – could a hunter-gatherer really create high-quality paintings without magic?
The growing skepticism towards the idea of stone-and-charcoal art brought forth a range of studies: Fossil DNA revealed origins of European bison; Analysis and interpretation of drawing techniques helped identify the key tools used in cave art. But there was one mysterious symbol scientists couldn't make heads or tails of. Until one of them spotted an identical sign on his Mac.
As it turned out, the undeciphered symbol and the Setapp logo – a subscription-based service for Mac apps – looked exactly the same.
Evidence, show me the evidence
Diving into the Setapp collection, experts discovered the connection between prehistoric painting techniques and some apps.
Not by natural pigments alone
Color variety was the first thing raising suspicion – too many different tints for that age. That's how researchers came to the conclusion Neanderthal artists had been using Tayasui Sketches, a sketching app for Mac, to create complex drawings. This explains the wealth and richness of color in many cave paintings – a large range of color palettes are available in the app.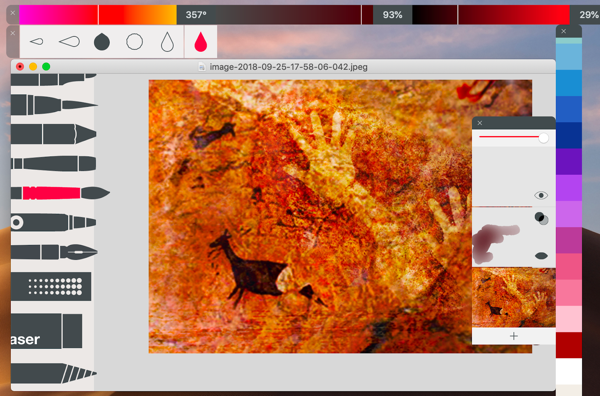 Painting with shaky hands was not a problem
Another question was how could ancient drawings be so well preserved. In the 19th century, when the Altamira Cave paintings were discovered in Northern Spain, scientists questioned the authenticity of cave art. This was the world's first place with paintings from the Stone Age – all of them of such an incredible quality that it seemed impossible they were at least 60,000 years old.
But with Setapp involved, that's a mystery solved – experts claim that cave artists were able to preserve their drawings, using the Disk Drill application. With its module for file recovery, the app enables you to bring any kind of data back and save another 100 years you would have wasted, using Time Machine. So regardless of how you lost it – be it damp, mould or fungi – Disk Drill gives your data a quick recovery.
Saving logos for future generations
To preserve the look of the Setapp logo, prehistoric artists most likely used Image2icon. This powerful icon maker extracts any part of a painting and makes it into a beautiful icon. Remove the background, improve colors, zoom or rotate – it's up to you.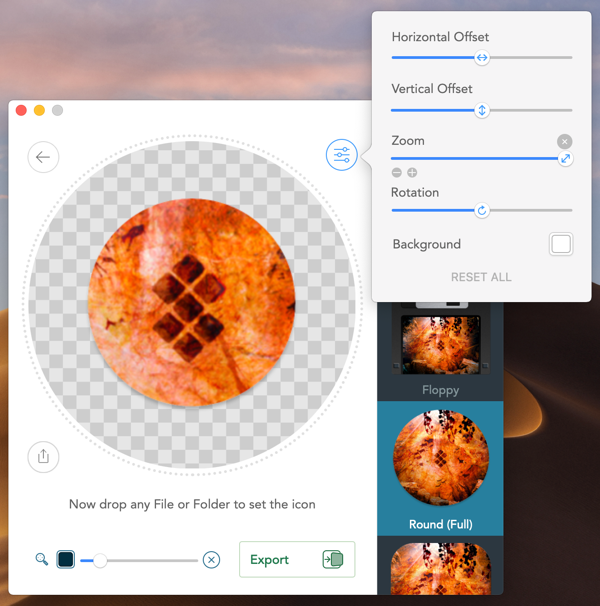 Assumptions aside, one thing is clear: We don't only look like our ancestors, we could also be app buddies! And if none of the mentioned apps touches your soul, you can test 130+ more on Setapp.