Everything We Know About Apple Mac Pro 2019
While the majority of Apple users are used to expect regular hardware updates every spring and fall, hardcore professionals — Apple's original target audience — often feel left out. Indeed, the latest product designed for them, Mac Pro desktop, was released way back in 2013 and hasn't been updated since. Until now.
During WWDC in June, Apple has announced a completely redesigned new Mac Pro 2019. The cylinder shape has been retired in favor of what Jony Ive called "virtually unlimited possibilities for customization." So what's so new about Mac Pro 2019? Let's dive in.
Why The New Mac Pro 2019 Matters
The first thing everyone noticed during the presentation is how different the new Mac Pro is compared to its predecessor. New design, new price, new specs, and new possibilities for expansion. Given that Apple doesn't update its Mac Pros nearly as often as MacBook Pros, the ability to update the new Mac Pro is crucial, and something that was nearly impossible to do with the previous design. Sounds good so far? Wait till you see how much the new Mac Pro costs!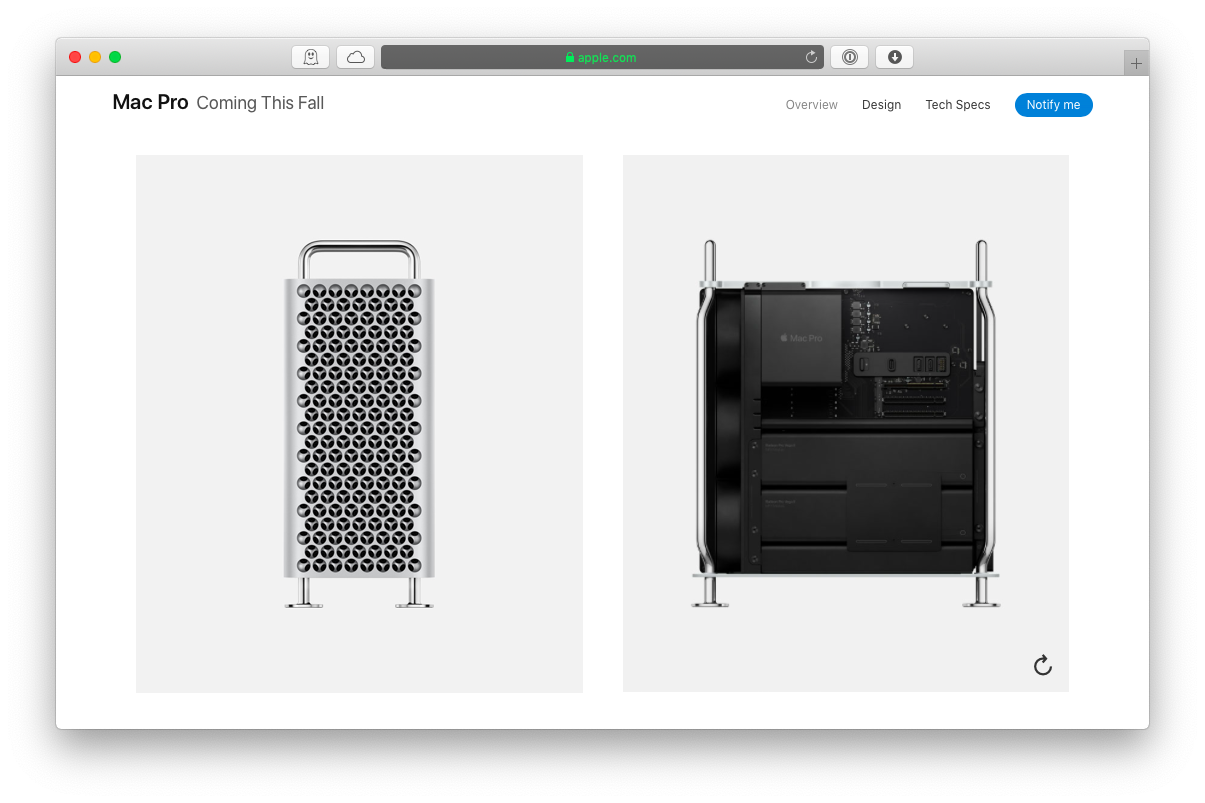 Brand new Mac Pro design
If you've been a Mac Pro user long enough, you'll notice the similarities between the new model and the one that was in use pre-2013.
On a macro level, the new design is rather traditional. Apple decided to come back to a rectangular prism shape that has been associated with desktop computers for decades. The main reason behind this change is empowering users to customize and update the new Mac Pro as they see fit.
The first thing you notice when looking at the new Mac Pro is the lattice pattern on the front panel. As this desktop beast can house up to 28 processing cores and 1.5 TB of memory, it generates lots of heat that is countered by three large fans and four heat tubes that cool down the whole system, making individual fans for each part obsolete.
The outer case is also completely removable by turning the top handle. Beneath, one can see the stainless steel frame that simultaneously houses all the components and serves as legs and handles for effortless carrying. Overall, the design feels utilitarian and thoughtful, although it does lack the avant-garde presence Apple is renowned for.
Mac Pro specs analysis
Without a doubt, the new Mac Pro 2019 is a highly capable workhorse, ready to take on any computing challenge. In fact, it's the most powerful Mac Pro ever!
Starting at 8 cores of Intel Xeon W processors, the setup can be expanded to up to 28. There are also 12 DIMM slots for RAM, which can take up to 1.5 TB of DDR4 ECC memory, widening the bandwidth to 140 GB a second.
As for graphics, the new Mac Pro modules can host four GPUs. There's a choice of graphic cards between AMD Radeon Pro 580X, AMD Radeon Pro Vega II, and AMD Radeon Pro Vega II Duo. The latter is in fact two connected graphic cards that produce 64 GB of memory and 1 TB of bandwidth.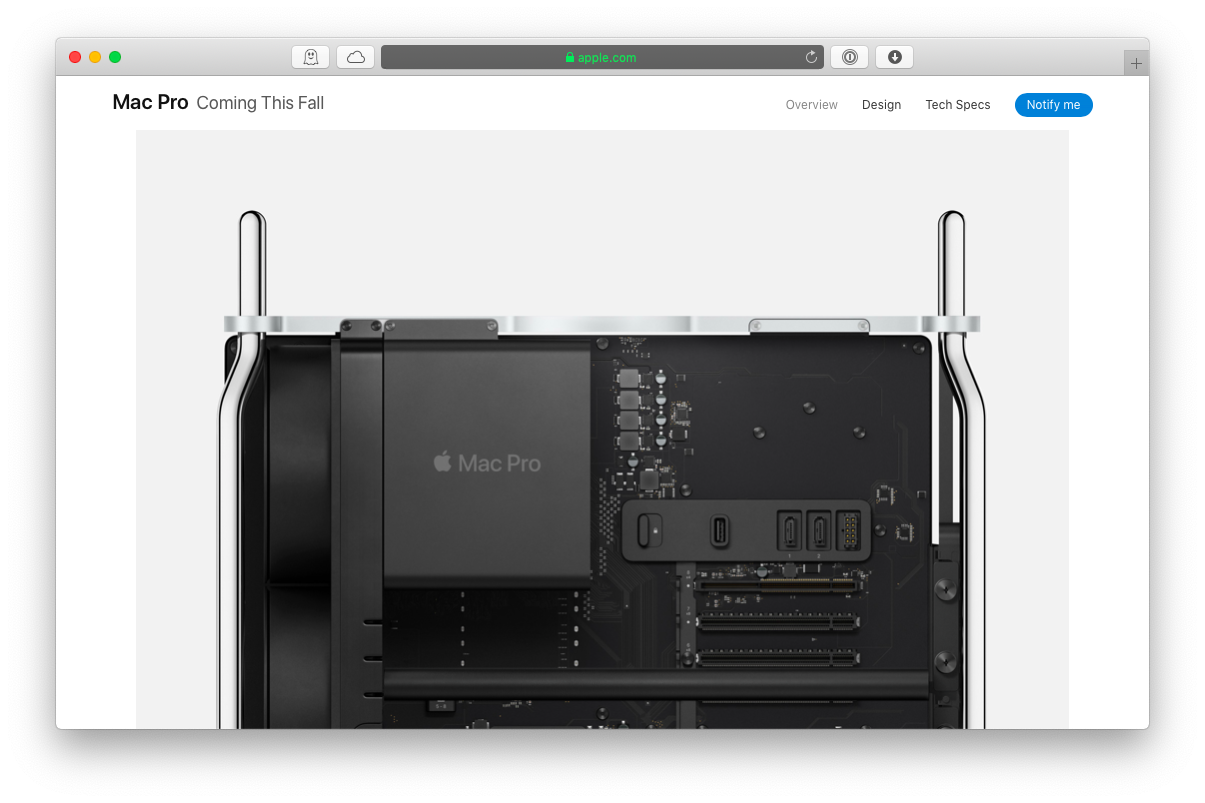 The default Mac Pro 2019 comes with 256 GB of SSD storage, which can be upgraded to 1, 2, or 4 TB. Taking privacy seriously, Apple has included a T2 chip that encrypts all storage and makes it nearly impossible to hack into the low levels of your software.
Depending on the configuration, you'll get different ports for output. At minimum, you can rely on two USB-As, two Thunderbolt 3s, and two Ethernets. There are also two additional Thunderbolts on top of the case, and their ultimate quantity is determined by the final graphic cards setup.
Is there a new Mac Pro monitor?
Apple hasn't updated their Cinema Display for so long that the company itself stopped selling them a few years ago, opting for third-party manufacturers on their own website.
So you can imagine everyone's surprise when during the keynote Apple revealed Apple Pro Display XDR. The new 32-inch monitor is the first-ever 6K Retina display that fits 20,000,000 pixels and boasts 1,000,000:1 contrast ratio. The design is pretty much all screen with nearly non-existent bezels (just 9 mm).
Additionally, Apple will release a compatible Pro Stand that is promised to make monitor adjustments seamless. Indeed, the Mac Pro monitor just snaps to the stand with a powerful magnet, can be easily fine-tuned with regards to angle and even turned on its side for vertical arrangement.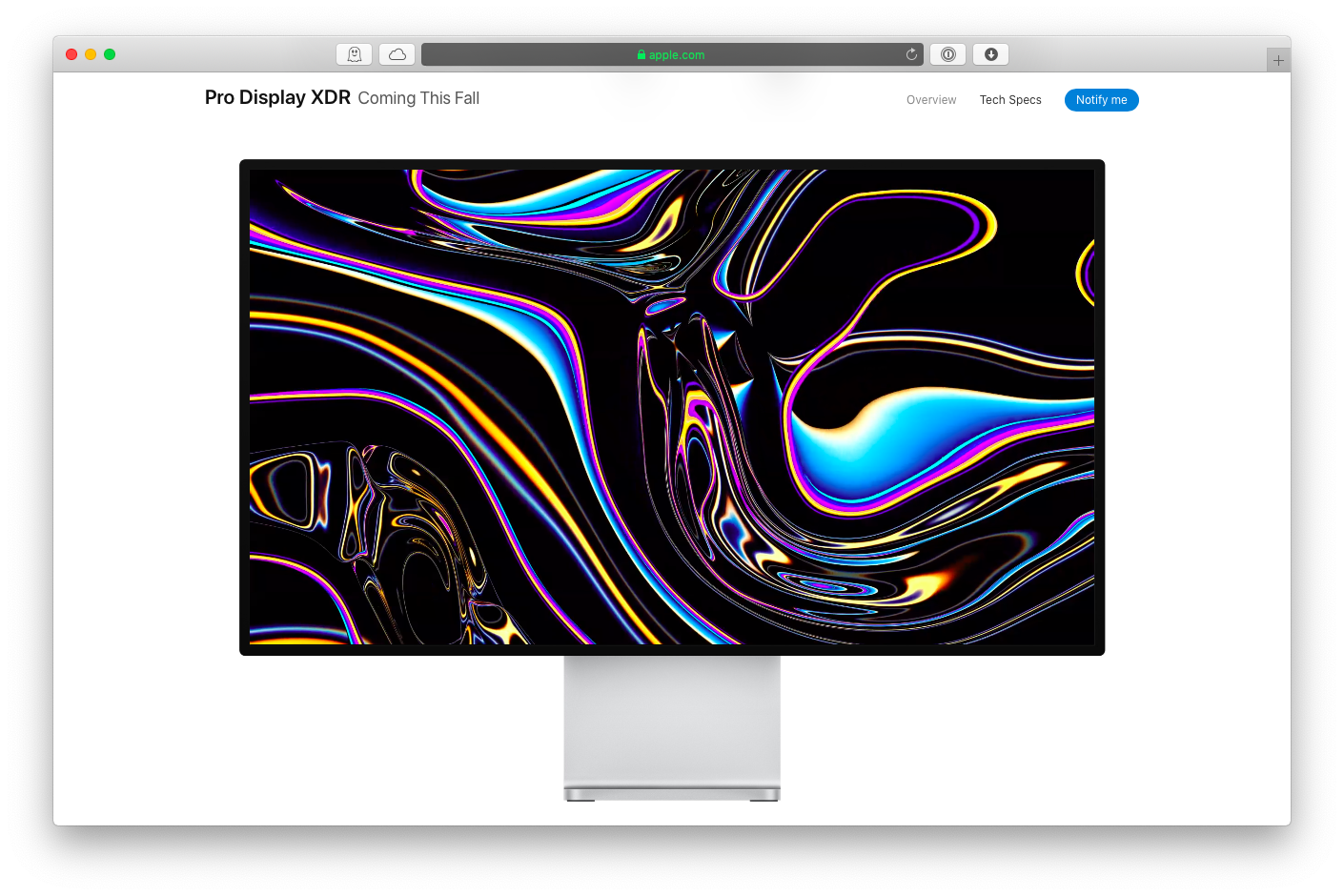 What's the Mac Pro price?
So far, the whole setup sounds quite dreamy, doesn't it? That is until you know that the basic version of the new Mac Pro 2019 will set you back $6,000. The Mac Pro monitor is sold separately and will add another $5,000 to the bill. And if you'd like the stand too, get ready to part with yet another $1,000.
Ouch. Yes, the new Mac Pro is really expensive. Too expensive for most of us. Naturally you might ask who is it for then?
The new Mac Pro 2019 target audience
With this new release, Apple has reinforced the idea that Mac Pro is an investment. It's the most capable machine for those who need that kind of capability — video editors, big data researchers, VR developers, etc.
Essentially, if you're sure that Mac Pro will pay for itself through the work you plan to use it for — buy it. Even with a price tag that high, Mac Pro 2019 is a no-brainer for those who live off it.
What happened to the old Mac Pro?
Just like with the release of new MacBooks, when lots of people are ready to buy the previous year's models, some of you might be thinking of getting the 2013 version of Mac Pro.
Since the new Mac Pro won't be available until September 2019, you can still buy the old model, although Apple has made it really tricky to do so on their website. Regardless, there are few reasons to get one, as there are more capable iMacs and iMac Pros now available that can deliver better results (using new processors and graphic cards) for the same amount of money.
Upgrade your existing setup
But what can you do if neither models seem to be affordable enough? Don't worry. There are still ways to infuse your current Mac with new life.
First, you need CleanMyMac X — Mac's ultimate optimization software. With just a few clicks, CleanMyMac X will scan your laptop or iMac and dig out all the system junk, caches, malware, duplicates, and leftover files and delete them forever. Repeat the process every now and then and essentially get a brand new Mac at your disposal every time.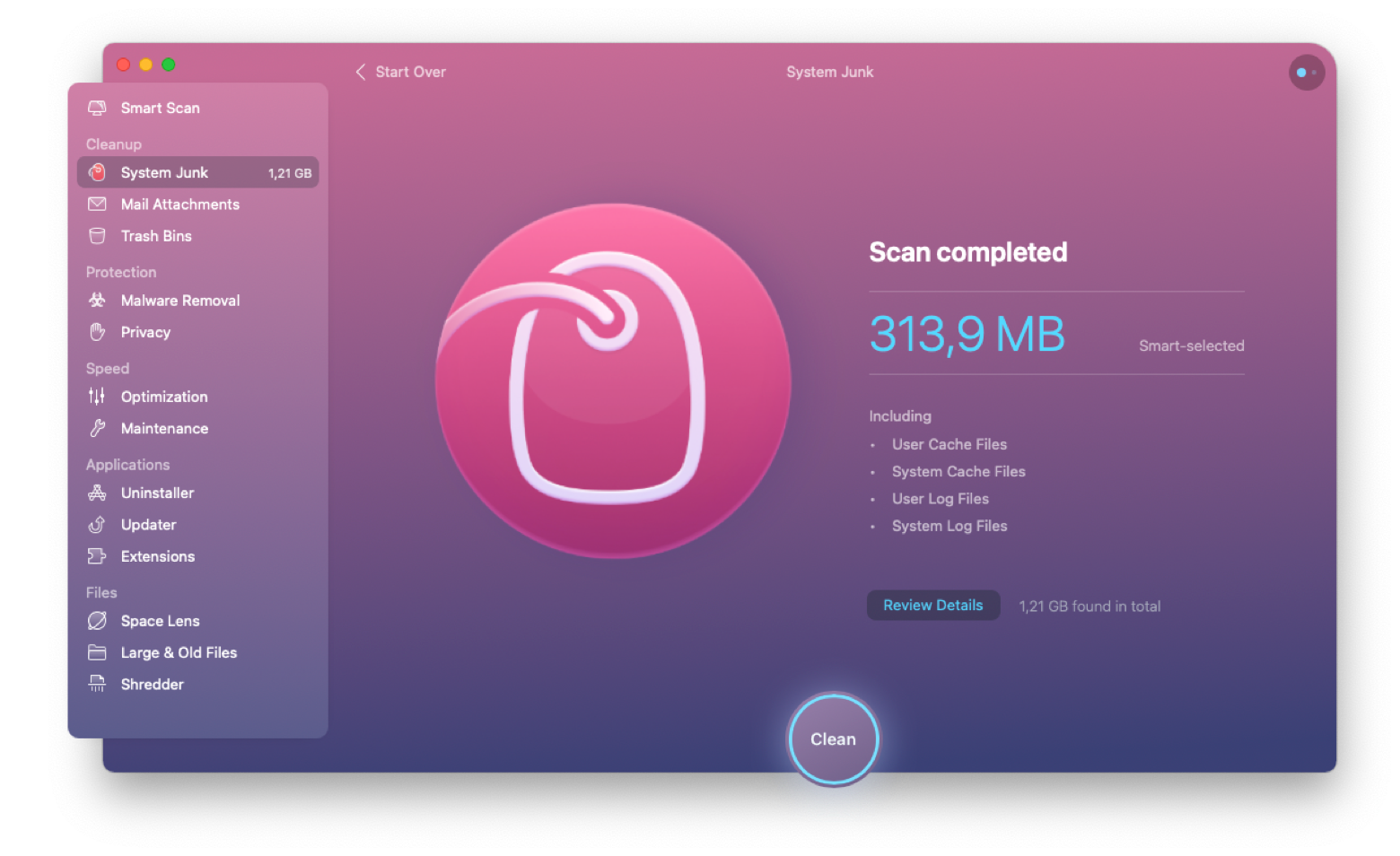 Second, arm yourself with Disk Drill. You never want to leave the security of your files up to chance. Disk Drill will ensure you always have appropriate backups of your data at hand and even recover lost files in case they go missing.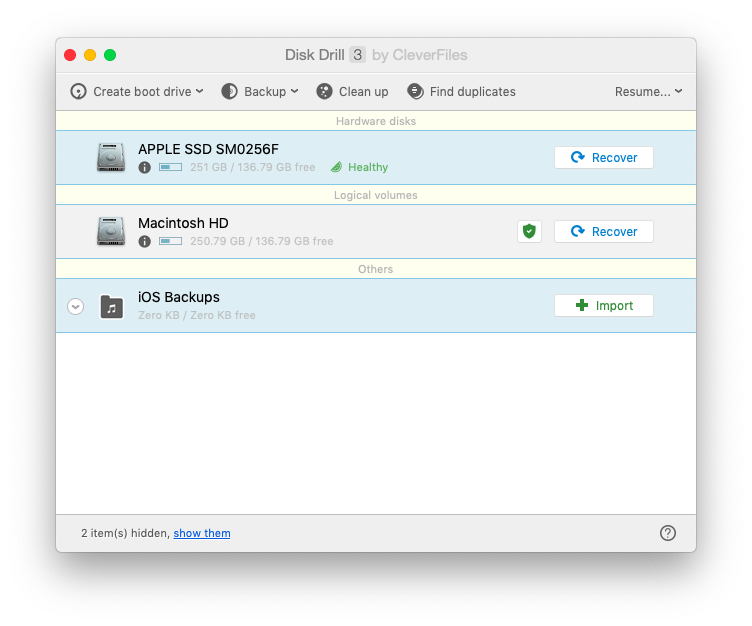 Third, monitor your productivity with Timing. Often we think we're being unproductive due to a slow machine rather than our own procrastination. Timing will supply you with automatic reports based on where and how you spend your days. Review the reports and effortlessly adjust your behavior — and just like that you'll notice the days getting longer.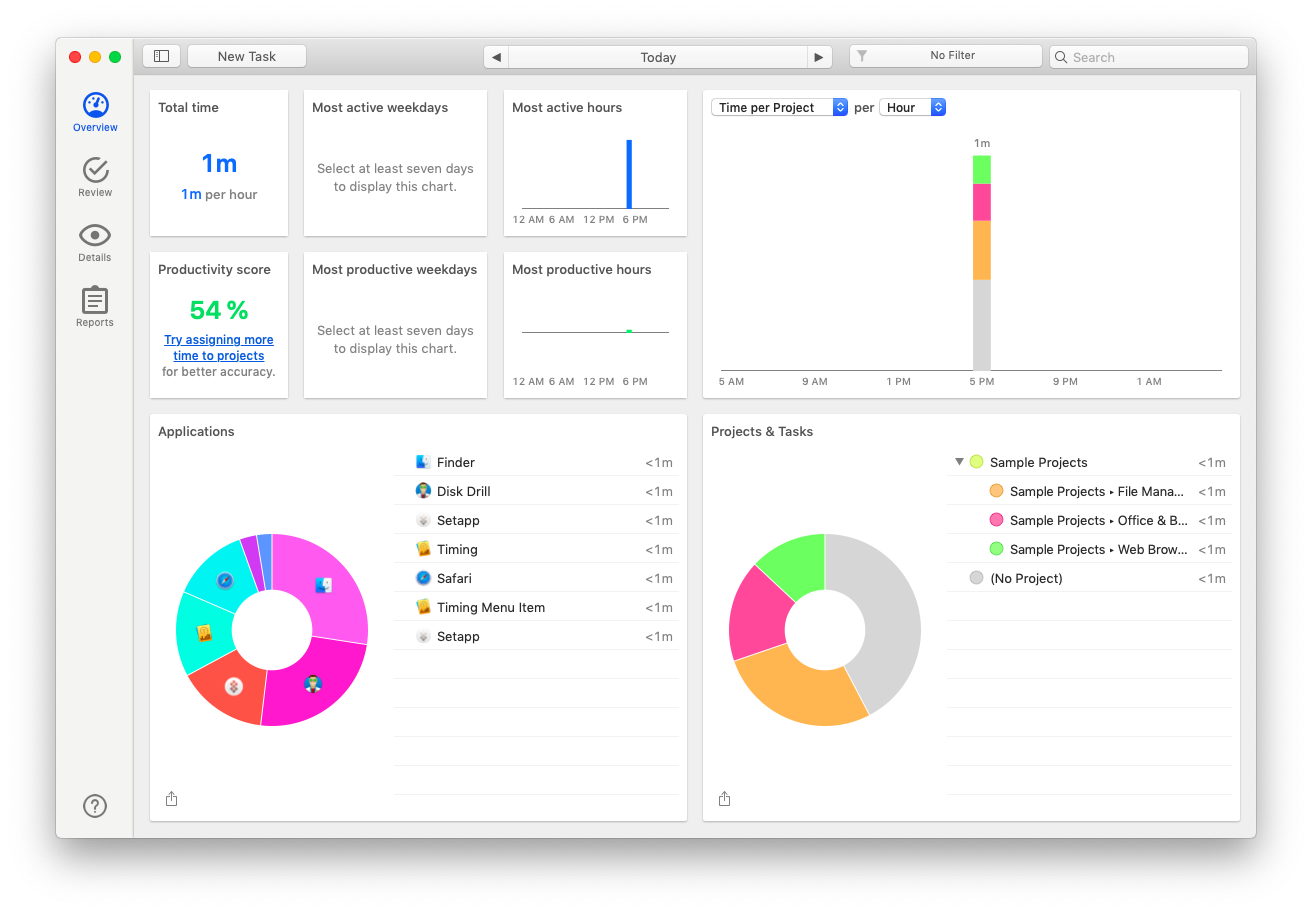 Best of all, the apps mentioned above can all be found and tested with a free 7-day trial on Setapp, a subscription platform with over 150 unique apps that help you and your Mac be more productive. You just might realize that the benefits achieved by spending thousands of dollars on the new Mac Pro could be found for next to nothing by leveraging a few good apps.