Google Play Pass bringing the best Android apps into one
Virtually any modern smartphone can handle mobile gaming, so it's no wonder both Apple and Google are making use of it. Well, it's time for you to make use of them.
Google Play Pass, an app subscription service for Android games, has been made available in the U.S. starting September 2019. It arrived with over 350 apps — free of in-app purchases — and Google says there's more to come. The subscription fee costs $4.99 per month upon a 10-day free trial. Plus, you'll be able to buy a yearly subscription with a monthly fee of $1.99 soon.
The idea of subscription-based gaming is pretty lucrative. One spot, curated games, financial gains. There's one reason why many say nay, though. The Google Play app is confusing — we can't deny it. The heaps of ads disguised as app recommendations. Illogical app display order. Copycat games. These things are frustrating. Is Google Play Pass inheriting the same problems? Let's find out.
How Google games are changing the game
If you're pretty selective about the apps you install on your smartphone, you must be spending lots of time on Google Play Store. Imagine how much time you save if you limit the search scope to curated game bundles. That's what Google Play subscription does for you.
Dedicated space for your games
Google Play Pass is easy on setup, and equally easy in use. If the service is available in your country, you'll be prompted to get the subscription once you open Google Play. Grab it from there, or decline if you're not ready to subscribe just yet. No worries, you'll be able to set up Google Play Pass from the hamburger menu at any time.
The biggest perk, with Google Play Pass, there's no digging around — so yes, it's nothing like Google Play Store. You will access your games collection from the separate tab on the left side of your screen. In case your Play Pass doesn't have the app you need, you can always switch to the store. Otherwise, your gaming environment is always free of clutter and unnecessary items.
The apps that are a part of the bundle will appear on the store with a Google Play Pass icon, so that you don't buy the app you already own.
Value for the money
Here's a common misconception: Gaming subscriptions are for hardcore gamers. The reality is, even if it's 30 minutes of your time every day — Google Play Pass might be totally worth the price.
Let's do the math. The service bundles together many popular Google Play games — with premium functionality unlocked. These include the following:
Space Marshals: $4.99 on Google Play Store; Length: 10 hours.

Star Wars: Knights of the Old Republic: $9.99 on Google Play Store; Length: 36 hours.

Stardew Valley ($7.99) on Google Play Store; Length: 51 hours.
Assuming you play only one of these three games every day, it will take you 48,5 days to end all of them, and you'll pay $22.97. With Google Play Pass, 60 days of Space Marshals, Star Wars, and Stardew Valley will cost you $19.98 — plus, you get 300+ more apps to try.
But guess what, you can save even more. Google lets you share the account with up to five Family members — and everyone is getting their own collection of games.
More than games, literally
Apart from Android games, Google Play Pass also bundles a number of non-game applications. The most notable are AccuWeather, a $2.99 app that lets you track accurate live weather forecasts, and a popular sublime subway simulator — Mini Metro. So there's a little something for everyone.
And developers are happy
For an Android app developer, Google Play Pass is an easy entry point. They are not required to provide exclusive titles, and are free to distribute their apps via any third-party channels — which doesn't work with Apple's App Store. What's more, Google has a very flexible cost distribution system, based not only on the time spent in each app, but also engagement rates, the frequency of use, and other factors. So if you want to put your games on Google Store, the new subscription model is a great option that won't drain your budget.
App subscriptions: A passing hype or the future?
The idea of app bundles is not limited to Android play. It's far-reaching and, of course, touches upon macOS and iOS. In fact, paid subscription is growing into one of the most vibrant app revenue models — both in the U.S. and globally.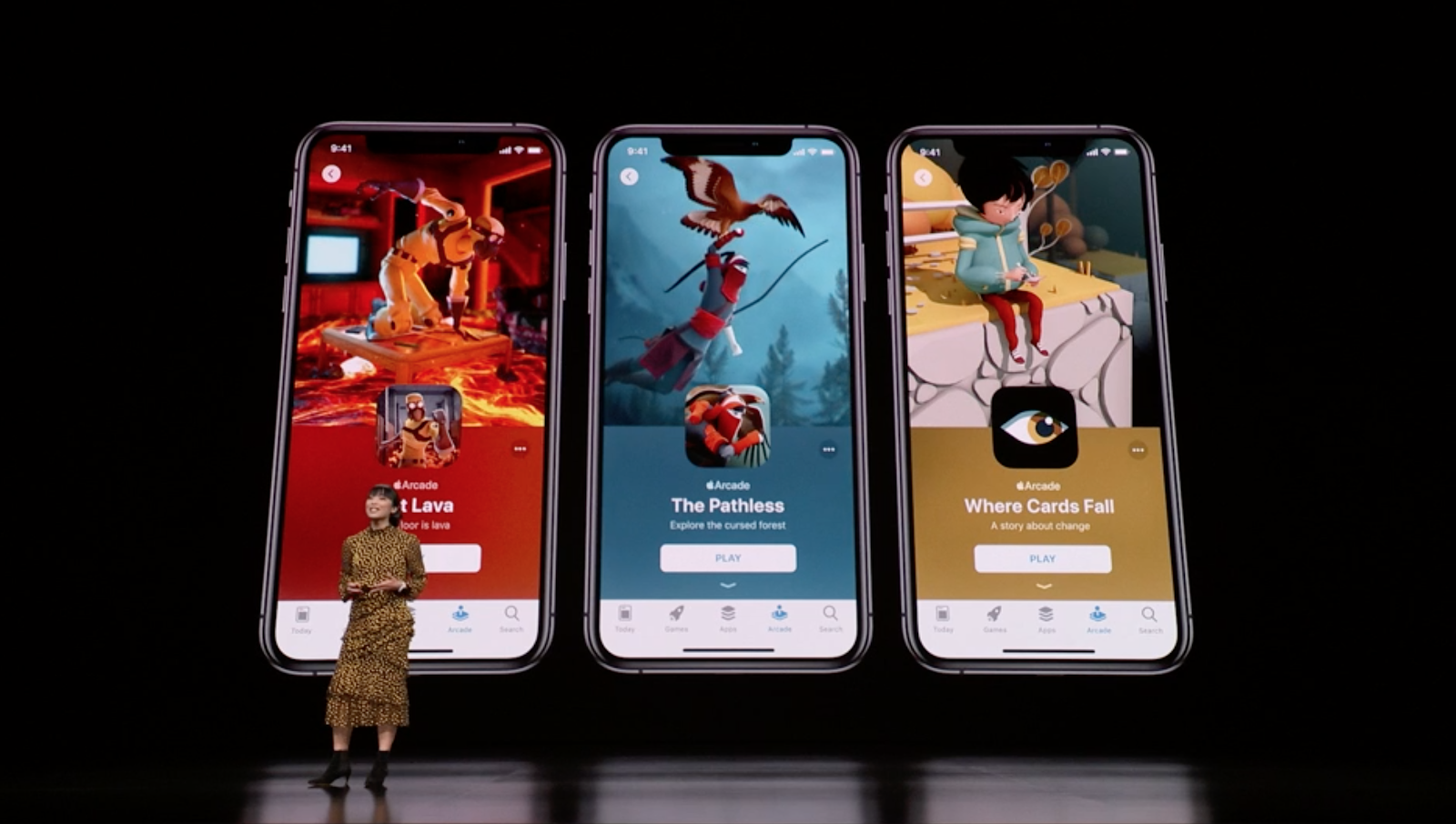 At the WWDC 2019 event, Apple announced the release of its first subscription-based gaming platform, Apple Arcade. The service gives you access to around 100 iOS games for $7.99 per month, plus a 30-day free trial. You can use Arcade with iOS 13 on any of your iOS devices. It's smooth, ad-free, and covers a number of popular names like Sonic Racing and Hot Lava. In the traditional Apple spirit, every game on Arcade is exclusive — so you won't be able to purchase it on the App Store without subscribing.
Along with Arcade, Apple launched Apple TV+ subscription — which is, basically, Apple's version of Netflix. These attempts are directed on the expansion of app engagement over longer periods of time. Apple even introduced a new rewards system for devs, offering 85/15 revenue split for yearly subscriptions.
The model of apps curation is not new, though. The first Mac apps subscription service, Setapp, emerged in 2017. As of today, it bundles over 150 apps for different jobs — from file recovery to screen recording. CleanMyMac X, BetterTouchTool, Ulysses, and many other notable applications have been onboard for a long time.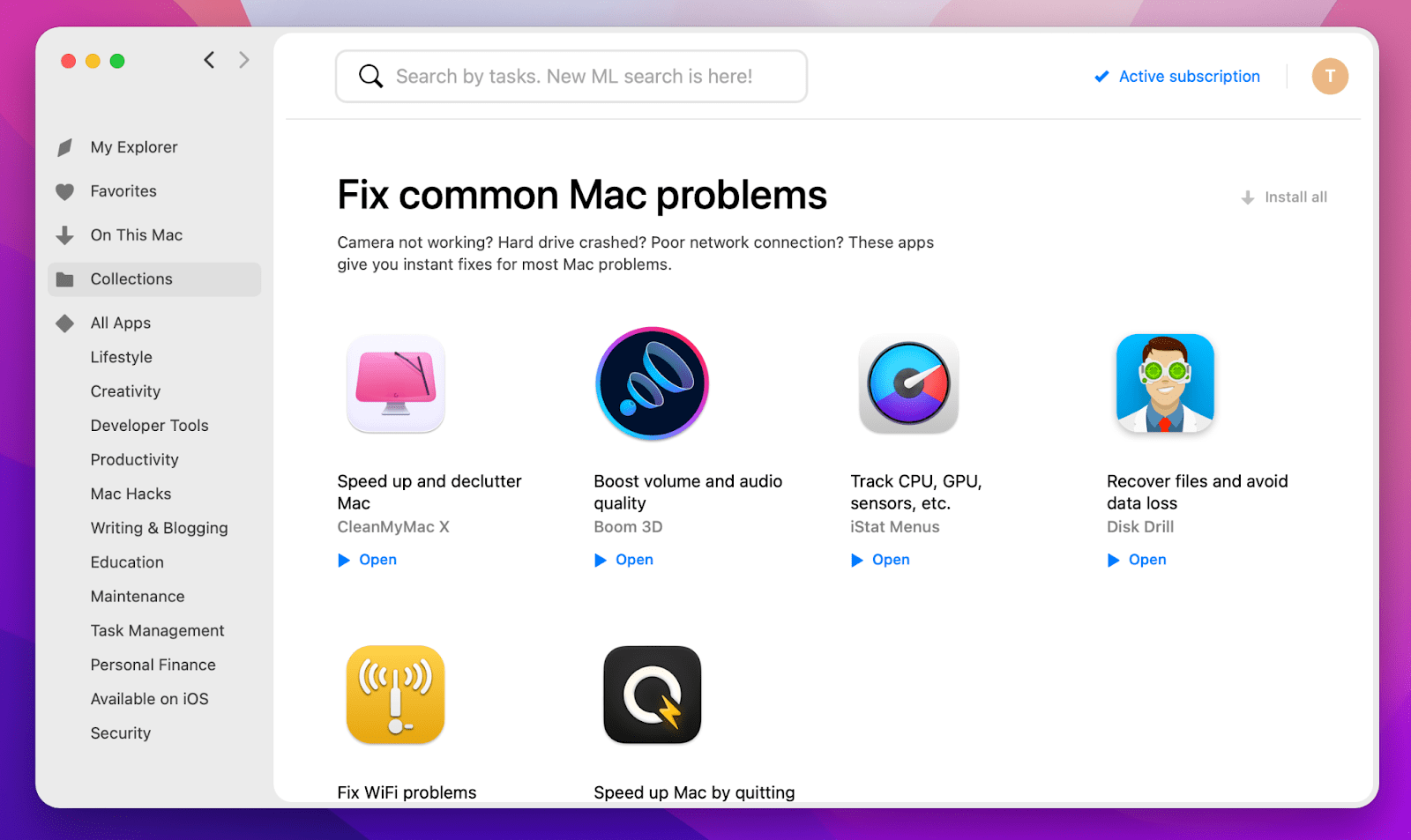 For developers, app subscriptions are a powerful revenue stream. For users — the most diverse source of content for an attractive fee. Not to embrace it would be a big loss for everyone. Depending on the device, you can have it all: An expansive bundle of Android games and non-game apps, Apple's exclusive collection of iOS apps, and an all-in-one Setapp package of the best apps for Mac.