The New MacBook Air vs Pro: Which One To Buy?
Apple's 2019 WWDC brought some interesting news: the laptop lineup has been simplified to just MacBook Air vs MacBook Pro, discarding the lightest MacBook model. On the surface, it looked like choosing a new MacBook would now be easier for consumers, however, the gap between the MacBook Air specs and MacBook Pro specs is so narrow that it could in fact be even more difficult. So while the 2019 lineup has introduced some new features, the streamlined options make for some interesting neck and neck comparisons.
Getting Started With MacBook Air vs Pro
For people who don't follow all the news from Apple, understanding the difference between a MacBook Air and MacBook Pro 2019 can be daunting. Apple's tricky specification options and marketing campaigns often leave consumers getting something that's simply an overkill for their computing needs.
To have a full picture of the pros and cons of each model available, let's do a little research and compare the new MacBook Air vs Pro side by side.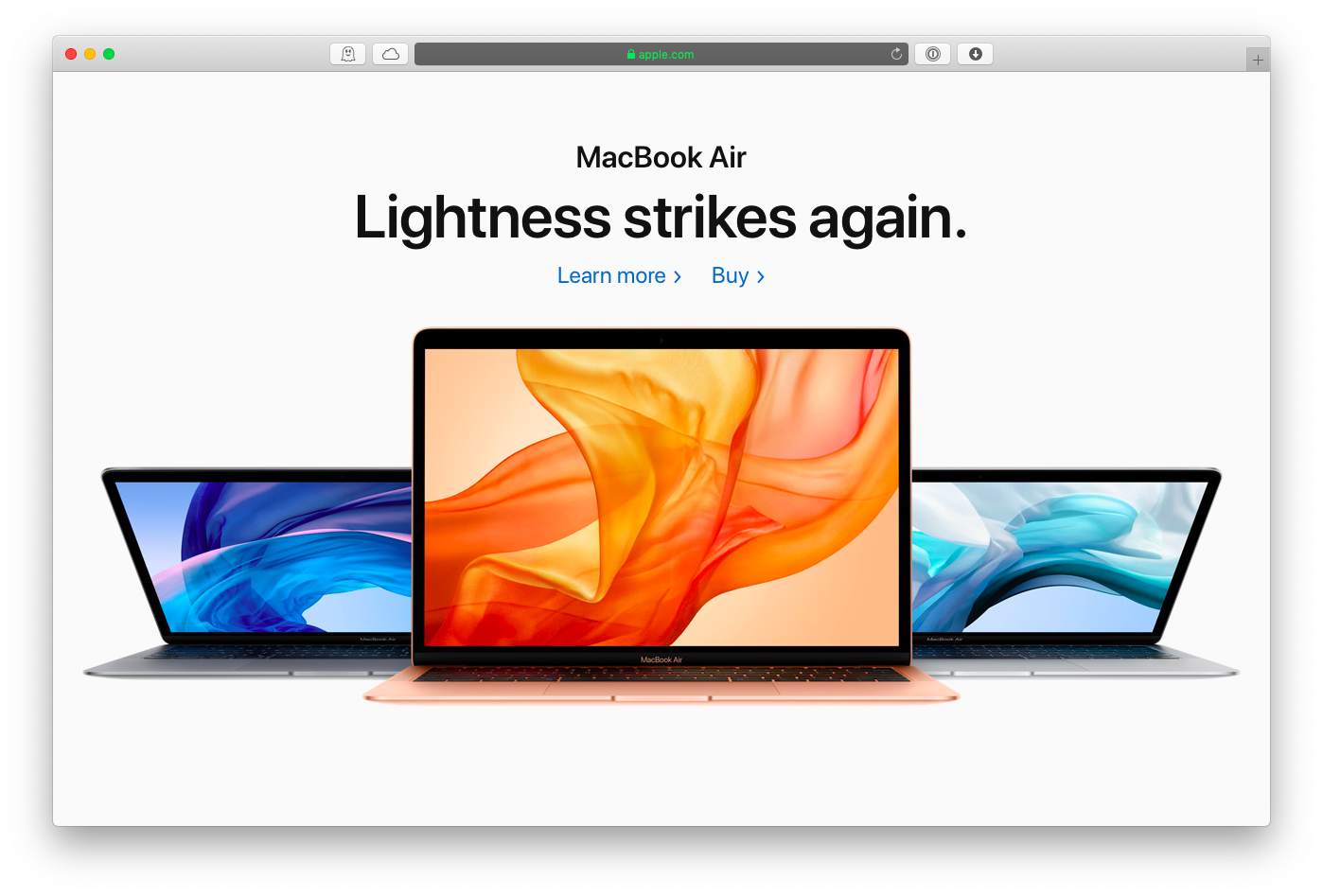 Define your need for the MacBook comparison first
Before going deep into the detailed MacBook comparison, it's important to understand what your needs are. That way, you can take note of all the specifications that fit your user profile, without overinvesting or being left wanting in the end.
For the vast majority of Mac users, needs are fairly basic. That is, the ability to swiftly go through common tasks, such as word processing, web browsing, watching videos, and listening to music. With the introduction of SSD rapid hard-drive technology during the last decade, boot-up times for all the popular software has become a breeze, and powerful processors are no longer required to run common applications.
However, those looking to use advanced toolsets and software for music production, video rendering, graphic design, and gaming, would find hardware specifications far more important. Most noticeably, the ability to process multiple calculations at once with a quad-core processor or better, and an advanced graphics chip do really help with proper rendering.
Generally speaking, the difference in needs between a basic home or office user and a professional creator or gamer is what drives the decision behind a MacBook Air vs MacBook Pro. Even the MacBook Air weight and MacBook Pro weight are nearly the same now, so portability is not the deciding factor anymore — something that used to be taken very seriously.
Every little difference between MacBook Air and MacBook Pro
As already noted, lots of things that used to separate a MacBook Air and MacBook Pro have become negligible by now. However, two features still clearly stand out: the introduction of a new Touch Bar alongside a more powerful quad-core processor in the MacBook Pro. What does this mean for you? Read through the whole MacBook comparison to arrive at a well-rounded decision.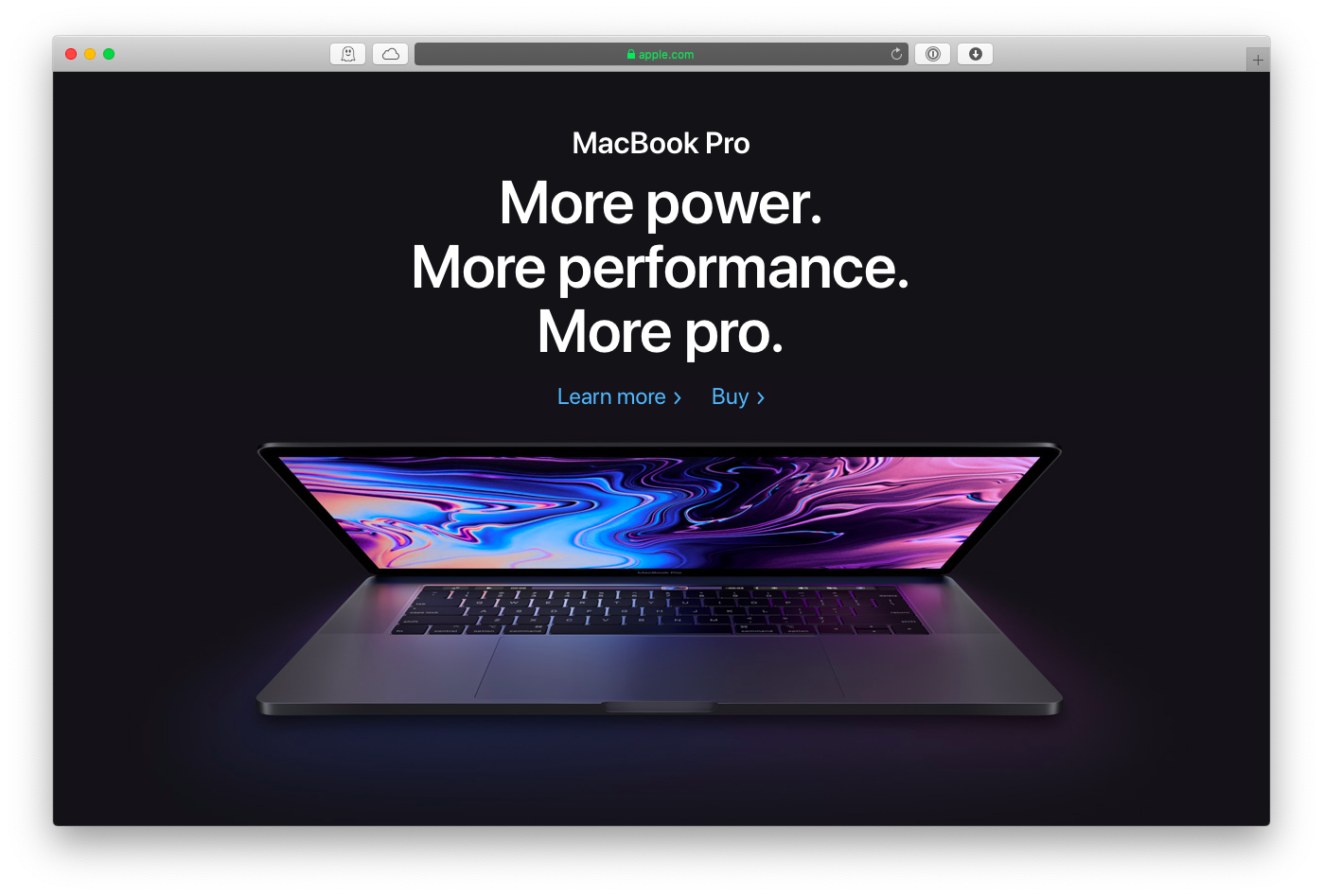 Touch Bar: Right away, you're likely to notice that the new MacBook Pro has a Touch Bar located above the keyboard, whereas the MacBook Air doesn't. Relatively new to the MacBook's design language, the Touch Bar presents some interesting productivity shortcuts by using an LED strip that illuminates contextual buttons depending on the software you're using.
For example, browsing the web on Safari brings up a set of common buttons and functions that you'd normally use in a browser, such as opening new tabs or going back and forward. Although an interesting feature, pro-level users who have already mastered all the keyboard shortcuts for their favorite apps won't be compelled to reach their hands further up the keyboard for the same result. In that case, the MacBook Air 2019 will do just fine.
Display: Both the new MacBook Air 13 inch and the MacBook Pro 2019 come with a standard 13.3-inch retina display, removing the previous 12-inch MacBook model and making it harder to differentiate based on screen size alone.
There used to be more MacBook Air sizes, but many presume that standardization to cut manufacturing costs is to blame here. Both Macs now even have the same screen resolution (the number of pixels displayed), resulting in no clear winner between the two. That said, if you're willing to pay extra, you can get the MacBook Pro with a larger 15-inch screen instead of the base MacBook Pro 13 inch or MacBook Air 13 inch.
Weight: For years, one of the most compelling reasons to get a new MacBook Air was its lightweight portability, hence the name. But as hardware has become smaller and lighter, so did the MacBook Pro.
The difference between the MacBook Air weight and MacBook Pro weight today is down to 0.25 lbs. The base-level MacBook Pro 2019 is already super light at 3.02 lbs, so buying one over the other simply for its weight is less of a value proposition now. Similarly, the MacBook Air dimensions are within a few millimeters of the MacBook Pro, which makes size a non-issue as well.
Processor: When comparing the MacBook Pro vs Air, the most striking difference almost everyone will see would be the power of their processors and graphics cards.
The MacBook Air specs include a dual-core processor that's relatively quick but can't handle as many tasks simultaneously as the MacBook Pro, thanks to its quad-core setup. This difference would be most noticeable in running taxing applications, such as design and production software, using lots of different applications at once, or when gaming. Additionally, MacBook Pro specs include a better integrated graphics chip for rendering images, videos, and interactions, which further improves the performance of the MacBook Pro in those situations. Professional creatives and gamers should take heed.
Storage: Both the new MacBook Air and MacBook Pro 2019 come with the same storage options, starting with a 128 GB SSDs (solid-state drives). Considering most software in 2019 and beyond has cloud-based storage, local hard-drive space is less of an issue.
The only distinction here is that the Pro can be extended up to 2 TB of storage space, whereas the Air can only handle 1 TB maximum. In reality, that extra storage space might just be needed to work with very large files for video creation, high-resolution photography, or 3D modelling.
Battery: When it comes to battery life, the MacBook Air 2019 actually comes out on top. This is due to the lower draw required to run the processor and graphics chip, which are less powerful than those of the Pro.
Hence, MacBook Air boasts a 12-hour maximum battery life compared to a 10-hour one on the Pro. Those two extra hours could indeed be a game-changer for home and office users who are running between chores and meetings all day.
Price: As expected, one of the more compelling reasons to choose a MacBook Air vs Pro is a lower price point.
No wonder, as less powerful hardware should mean a lower Apple laptop price — however, the important variable here is the customizable configuration of each device. A new MacBook Air with fully extended storage and memory options will be the same price or even slightly more than the base-level MacBook Pro 2019. Of course, a Windows laptop might run even cheaper, but Apple's design and macOS have gained a loyal following that warrants a certain level of investment.
Given that the difference between MacBook Air and MacBook Pro is so slim, your choice should really reflect your computing needs. For basic home and office use, the MacBook Air 2019 is a fantastic option, while heavy production needs might require the best hardware available — so the Pro would be a winner here.
Optimize your new MacBook Air vs MacBook Pro 2019
Whether you have settled on the new Air, Pro, or even an older Mac (for now), there are quite a few tips you can follow to optimize its performance. In some cases, the gains might be so high that it could justify delaying yet another Mac upgrade.
Every Mac user should consider keeping their system running smoothly with the help of CleanMyMac X, an optimization tool that does much more than a simple hard-drive cleanup.
CleanMyMac X can be triggered by a single click to run through a series of common and uncommon scripts and free up hard drive space, configure settings, and speed up your macOS overall. It also features malware detection, browser-cache deletion, and a complete privacy check. Besides, CleanMyMac X's intuitive user interface makes it a pleasure to maintain your macOS in its optimal state by running the app a few times a month to keep everything in top shape.
Tip: Start with the System Junk scan (found in the sidebar) and fire up other scans as frequently as needed.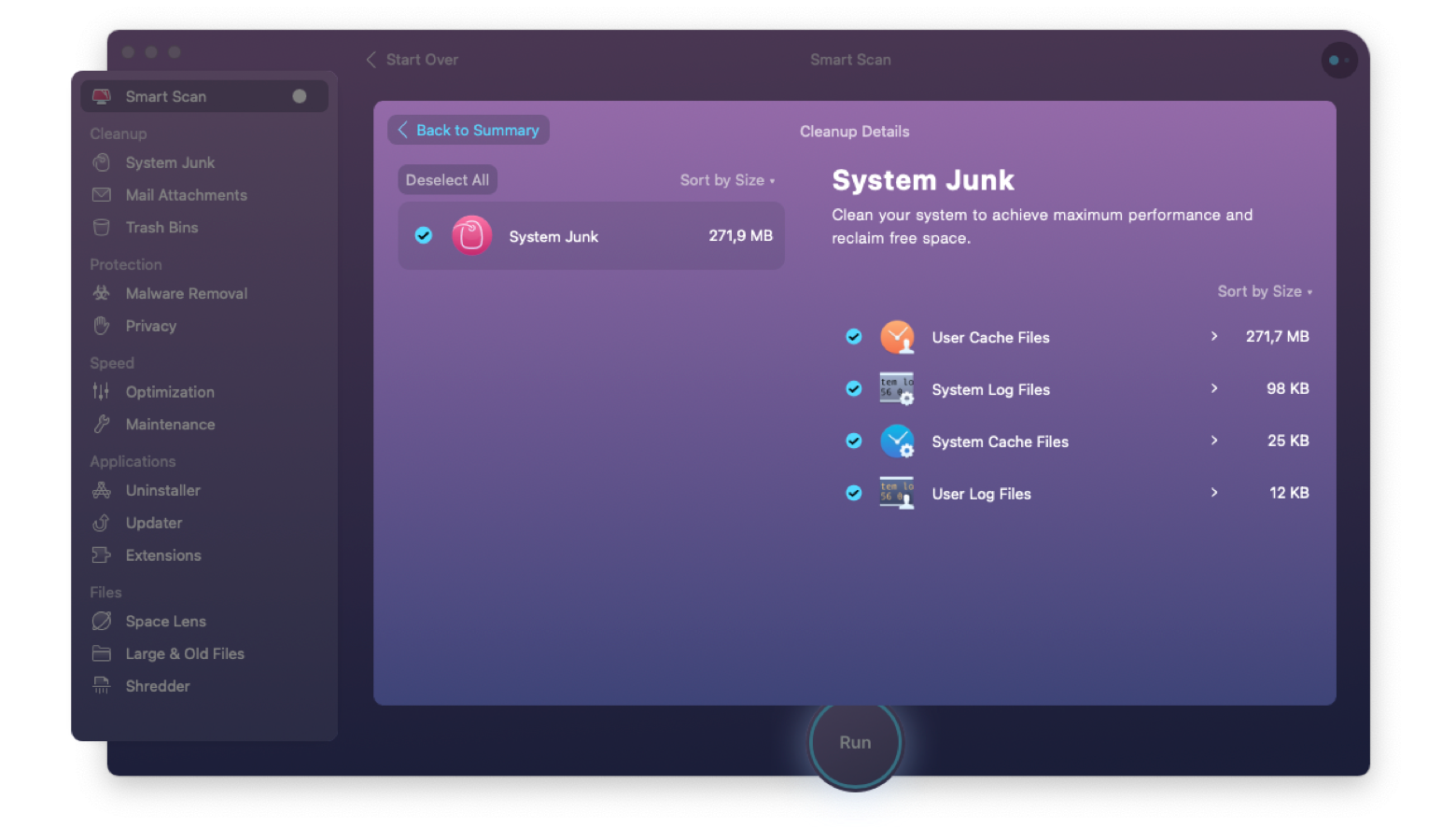 When it comes to MacBooks, battery life is always top of mind — especially in office and work situations where an extra hour can be the difference between a great presentation and none at all.
Endurance is a power-management utility for Mac that can save up to 20% of your battery life in just a few clicks. You can configure Endurance to engage low-power mode at a specific battery level and then specify what measures to take. From automatically dimming the screen to lowering the CPU usage and hiding background applications, Endurance helps you make the most of your battery without getting in the way.
For those of you who want to know exactly what's happening with your system, iStat Menus is the perfect companion.
iStat Menus is a system monitor for Mac that sits in your menu bar revealing important information, such as CPU load, disk usage, temperature monitor, fan sensors, and more. This data is important for those trying to understand which applications are causing slow performance, or for helping you figure out if an upgrade is needed. iStat Menus is also indispensable for troubleshooting hardware issues, such as broken fans or overheating components.
>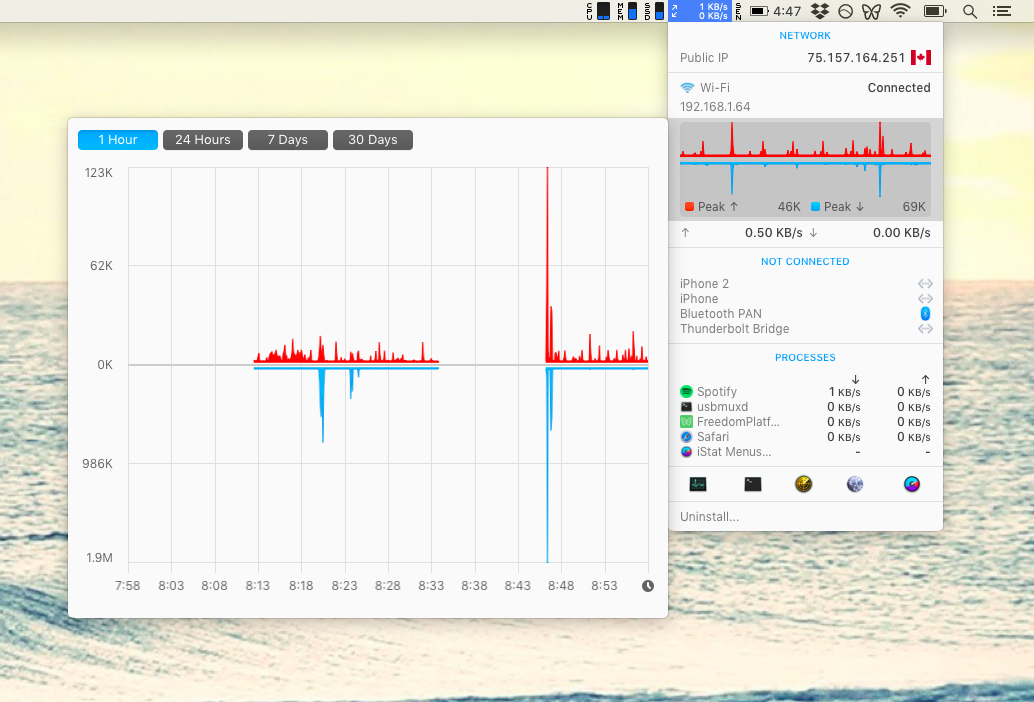 With the new MacBook lineup offering powerful hardware with minor differences, the choice between the MacBook Air vs MacBook Pro can be truly difficult. But try to remember to follow your computing needs and keep in mind that there are useful apps to help you optimize your Mac even if it's older or less powerful.
Best of all, CleanMyMac X, Endurance, and iStat Menus are all available for a free seven-day trial via Setapp — a subscription service for Mac that grants access to over 150 apps to help you be more productive and optimize your macOS at the same time. Given that you can trial it all for free, Setapp is a no-brainer install for your new MacBook, whichever one it might be.