Pixa is a powerful, intuitive tool for managing your digital image library. Whether they're photos you took yourself or images you downloaded from the internet, chances are the image files on your computer are a little jumbled. They may have mismatched file formats or vary wildly in size or be scattered across your folders.
With Pixa, you can gather your image collection, take advantage of automatic tagging and sorting, and easily reformat pictures as needed. It even includes a built-in screen capture tool, so you can capture any image you encounter.
Here's how to get started.
Organizing your images the easy way
To add images to your collection, click and drag them from wherever they exist on your hard drive. Once the images have been added to the app, click the "Tag" panel on the left-hand side of the screen. The photos will automatically be sorted by size and color and visible under the relevant tags.
You can create additional smart tags by clicking the "+" button and selecting "New Tag." You can also manually sort your work into folders, which can be created under the same "+" button.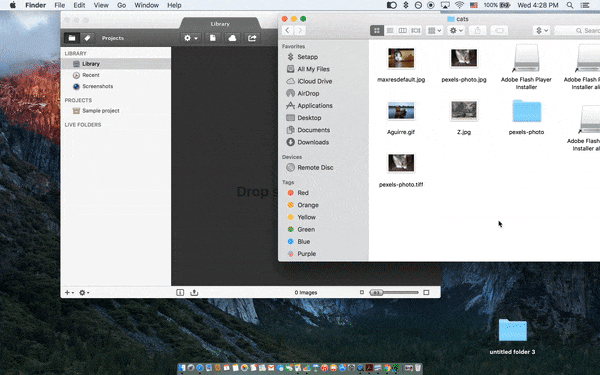 Sync images with the cloud storage
Pixa makes it easy to integrate with your preferred cloud storage provider. To do so, click the "cloud" icon at the top of the window. Then, select the service you'd like to use and enter your login information. With cloud storage, you can feel secure that any image you add to a Pixa folder will be safe and secure.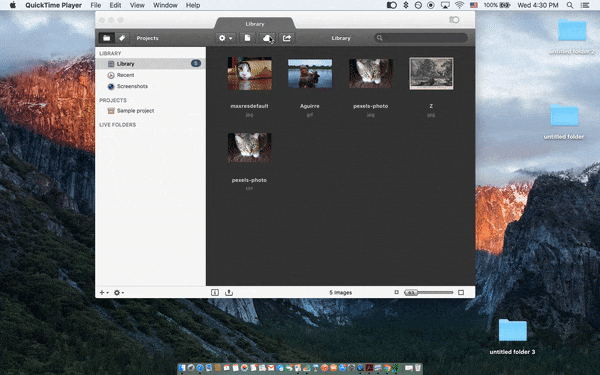 Capture screenshots
The app offers a built-in screen capture tool. To use it, click the icon in the menu bar and select a capture option from the drop-down menu. Options include snapping a full screenshot, a drag-and-drop area, or a selected window.
You can also use its inbuilt browser to capture a specific webpage. Images you capture this way will be automatically added to the "Screenshots" tab in the main window.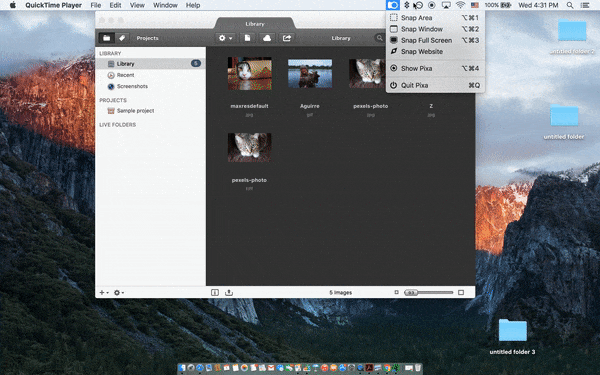 Exporting
The Pixa app makes it extremely easy to convert images you collect to standard file formats. Just click the "Quick Export" button at the bottom of the screen. The app provides a number of preset options, including a half-size .jpg and a full size .zip file. If you'd rather make one to fit your needs, click the "Edit" button and build your own preset.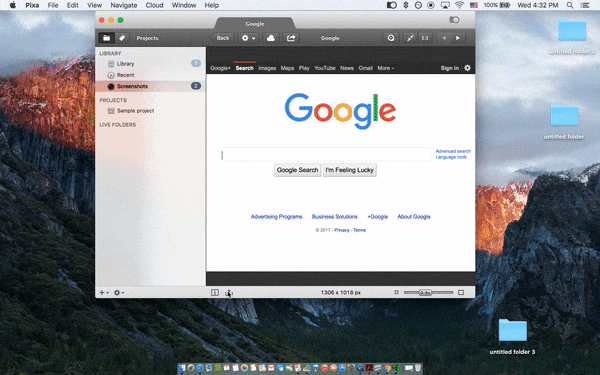 Even the most complicated image library can benefit from the organizational power behind Pixa in Setapp. It's a whole new frontier for those of us who love collecting and sharing pictures.
Get 100+ Mac apps for any job
Sign up to Setapp and try them for free.
Try for free