Meet the powerful Home Inventory app for Mac on Setapp
How much do you really know about your stuff? The chairs, the appliances, the kayak you were planning to use eventually? What happens if they break? Are they under warranty? How much are they worth? Dare we ask where the receipts are?
Home Inventory is a powerful tool for keeping track of information about your possessions, and it can help you answer those very questions. Below, we'll explore how.
Home Inventory Software: What's in
The app was created specifically for maintaining an inventory of household stuff and would be an ideal tool for homeowners interested in building their first digital home inventory. Home Inventory allows you make complete lists of stuff you have for every room in your home quick and easy. It also comes in handy when you're preparing for a move.
Learn more about most popular key features that make this app best inventory management app ever.
The Home tab
In the Home tab, you can save and review information about your house and the things in it. The "Info" tab lets you schedule upcoming maintenance tasks and log the results of any assessments or appraisals.
The "charts" tab gives you useful and slickly designed charts about your purchasing habits and the value of your possessions. It also shows you what proportion of the things you own are covered by insurance.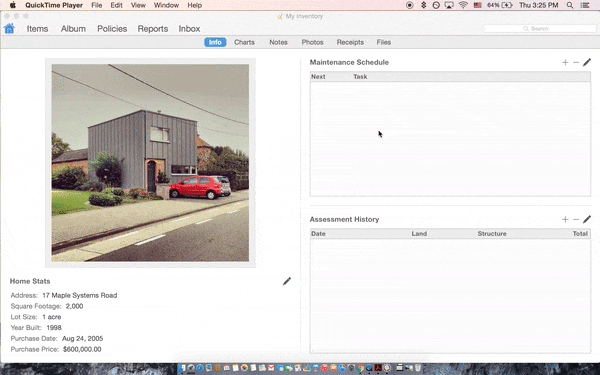 Creating lists
Home Inventory is organized like, well, a home. The master list is divided into rooms, and each of those rooms is filled with items. Unlike a home, however, you don't have to search through every room to find what you need. Instead, the app lets you organize your belongings by category, mark them with custom tags, and assign them to heirs.
This makes searching for a specific item fast and easy. You can switch between different tabs using the drop-down menu, and add heirs, rooms, or categories by clicking the (+) button at the bottom left of the panel.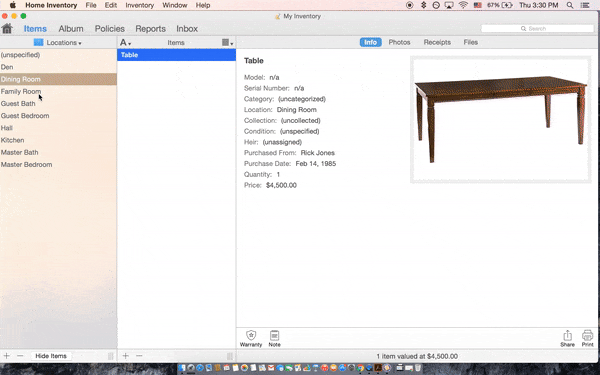 Catalog your household goods
Once you've got your rooms laid out, you can populate by creating profiles for each item. To create an item, click the (+) button at the bottom left of the panel. The item profile lets you save vital statistics and details so that your belongings can be grouped according to type, collection, room, or heir.
Once you've created an item, you can attach reference photos, scanned or emailed receipts, warranty details, and files of any other types. The more information you attach to an item, the easier it is to search for and sort.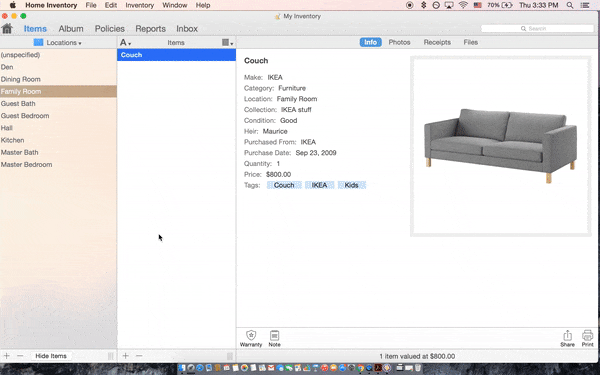 Saving Policies
The app also includes a convenient tab marked "policies," which lets you log information about any insurance policies you have. By having the relevant details about your homeowners, renters, life, and disaster insurance in one place, you'll be one step closer to an accurate account of your possessions. To add a policy, simply click the (+) button at the bottom of the panel and fill in the relevant information.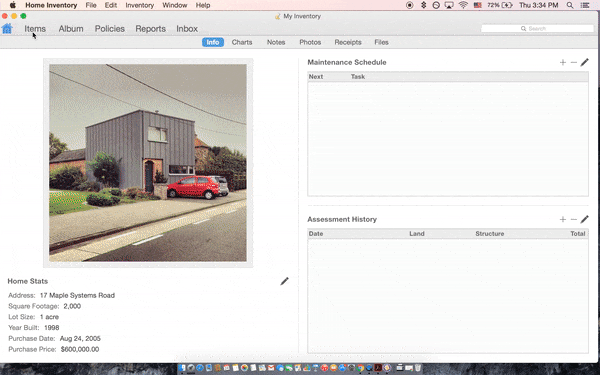 Reports
Whether you're moving, filing an insurance claim or police report, or drafting a will, Home Inventory can create useful reports in an instant. These range from moving lists to analyses of how well your insurance covers your possessions.
When you're ready to create a report, click the "run" button and select the type of report you'd like, then select which items or categories you'd like to include. You can save or print the report right from the app.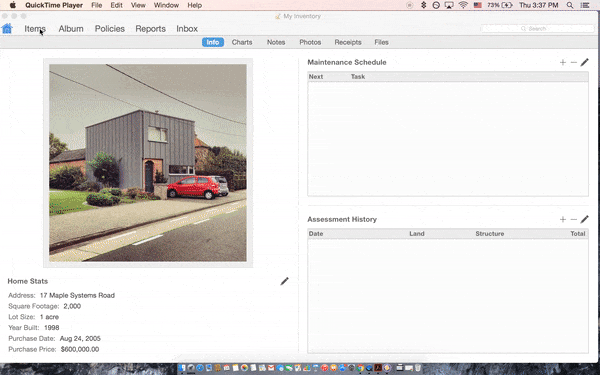 Accounting for all of your possessions can be a daunting task, but with an Home Inventory, a recent addition to Setapp, it's never been easier. The more diligent you are about logging changes and documenting new and old possessions, the more powerful it becomes. By putting everything in one place, it can provide real stability during moments of transition.