Permute: convenient image, audio and video converter for your Mac
Permute is a shockingly convenient converter for any audio, video, and image format. Its simple drag-and-drop interface lets you queue up multiple files for batch conversions, merge videos, and even strip the audio from video files. You'll never have to worry about file compatibility again; the format you need will always be a drag, a drop, and click away.
Here's how to put the app to work:
The Queue
To start using the app, drag any number of audio, video, or image files to its window. It will automatically detect the type of files you've chosen and adjust accordingly. You can drag files from multiple locations into the conversion queue, making large-batch changes extremely simple.
When you've selected all the files you want to change, use the drop-down menu to select the destination format and click the "start" button.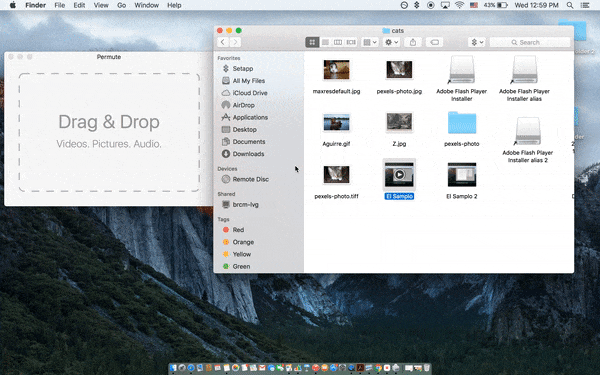 Finding Files
Once you convert a file, it will be saved to the folder where the original was located. If you ever have trouble tracking down a converted file, click the "arrow" button in the bottom right corner. This will bring up a list of converted files; click the "magnifying glass" icon next to the file in question to see it in Finder.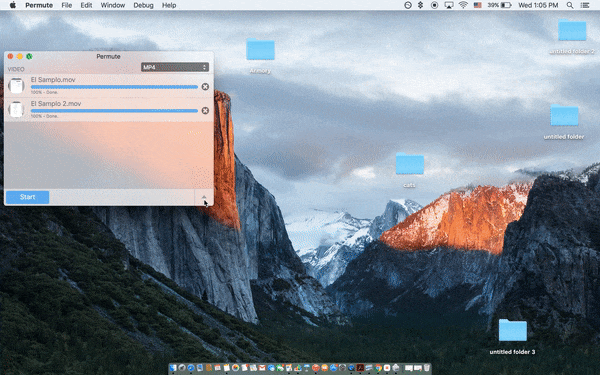 Video to Audio
Sometimes it's useful to be able to pull the audio from a video file. To do this, drag the source video or videos into the app window. Then click the drop-down menu. The options listed below the grey line are all audio formats, and will preserve only the source's audio information.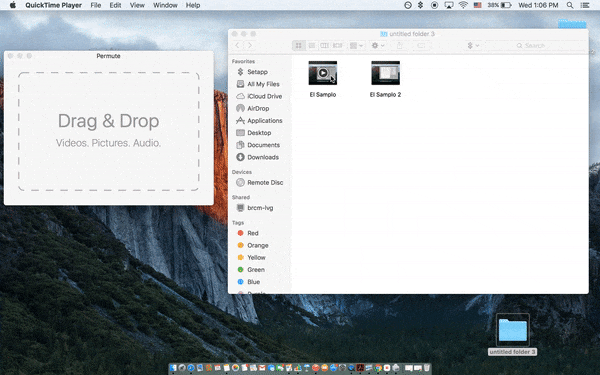 Merging Videos
Another useful feature the app offers is video merging. To create a long piece of video from multiple video files, drag all the source files into the app window. Then click "File" and select "Merge All." The files will be displayed as "linked" in the order they will be merged; you must still select a destination file format and click "Start" in order to complete the merge.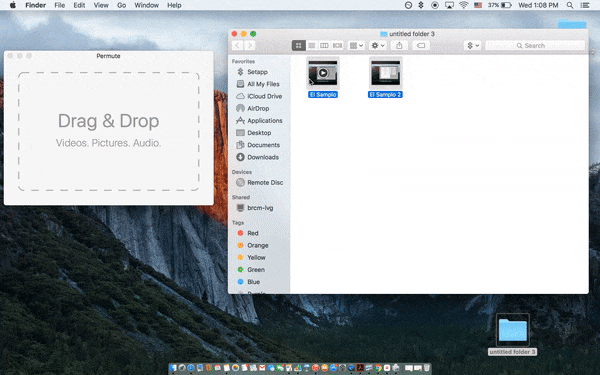 File compatibility can be a headache, but Permute offers instant and intuitive relief. With an omnivorous set of inputs and outputs, it's more than capable of handling anything you throw its way.
Get Permute and 100+ best Mac apps on Setapp.