Setapp stops service in Russia and Belarus
In response to Russia's invasion of Ukraine, which was aided by Belarus, we terminate Setapp's services in Russia and Belarus.
Our team is based in Ukraine and we see the atrocities of this war with our own eyes. If you seek truth, check these trustworthy sources.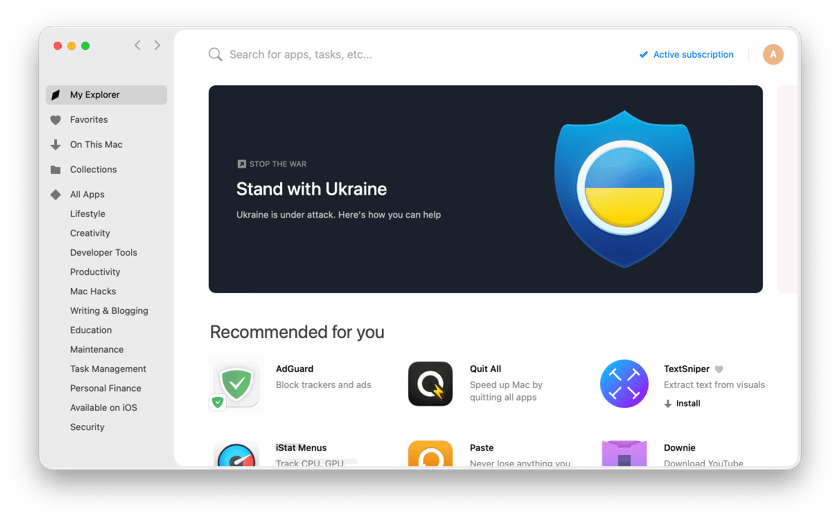 Team Setapp