The design feels like a beautiful fairyland for those who are not designers – working with colors, forms, and images seems so interesting! Actually, it is so, but only if you have good software to use. High quality free graphic design software for Mac is rare to see, but Setapp for Teams knows how to help with that.
At an affordable single flat fee, Setapp for Teams offers a full pack of professional tools for everyone who works with the design. Let's see what we have here.
Save all your colors with Sip
Sip is the modern color picker perfect for designers, developers, and everyone who works with colors daily. It helps to gather, edit, and organize colors. Share the colors you've found with your team and link them to other tools you use.
Auto-copy to take a color, and paste the hex code into the soft you're using. Perfect!
Create hundreds of palettes and manage your colors like a pro.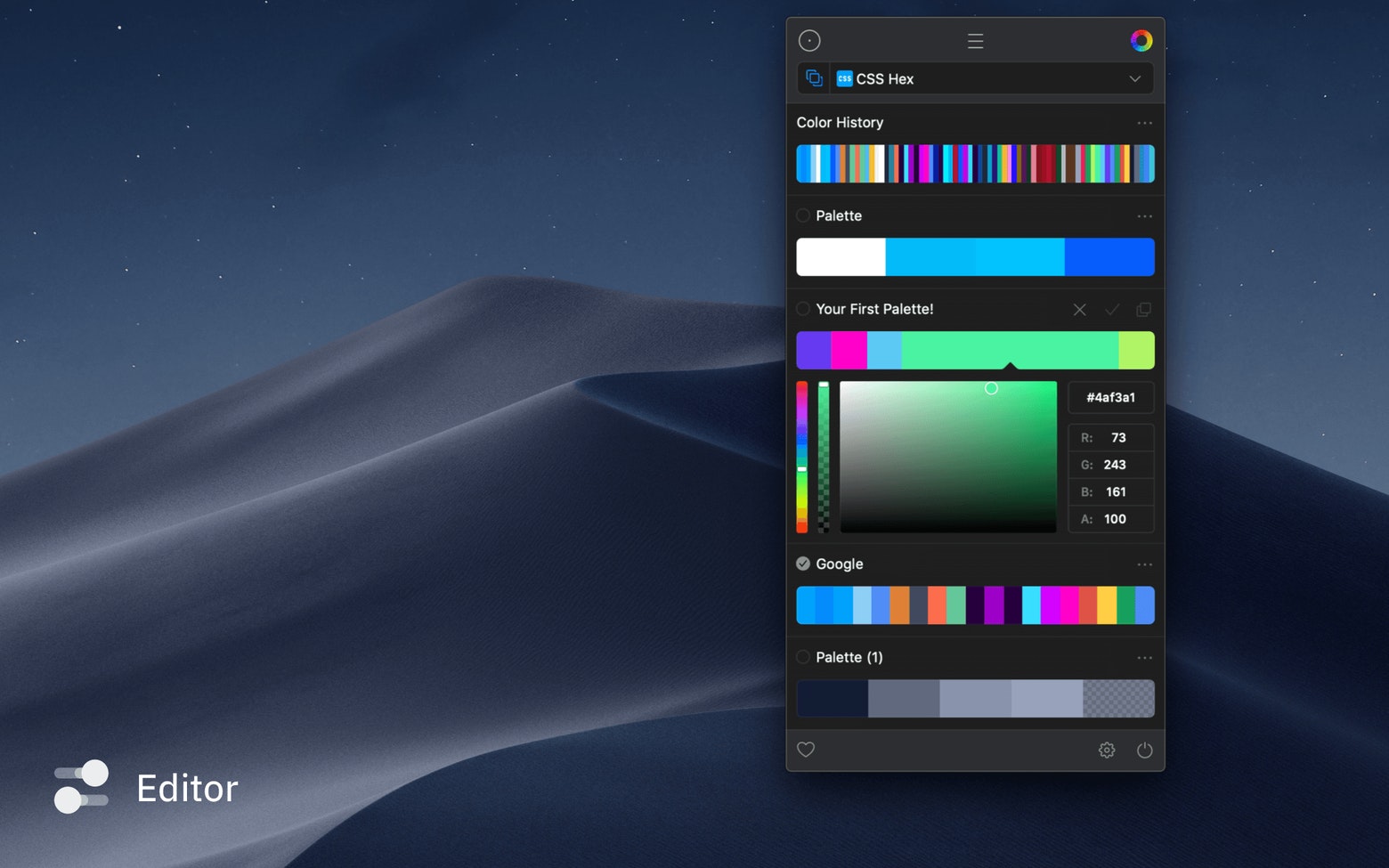 Create impeccable mockups with Mockuuups Studio
Mockuuups Studio is must-have graphic design software for Mac to create images for presentations, portfolios, and social media. Visualize your design on your Mac, iPhone, or iPad.
Create fabulous marketing materials, blog posts, or Facebook banners by picking mockups from over 600 different scenes with a lot of backgrounds, various angles, device types – there's enough to choose from.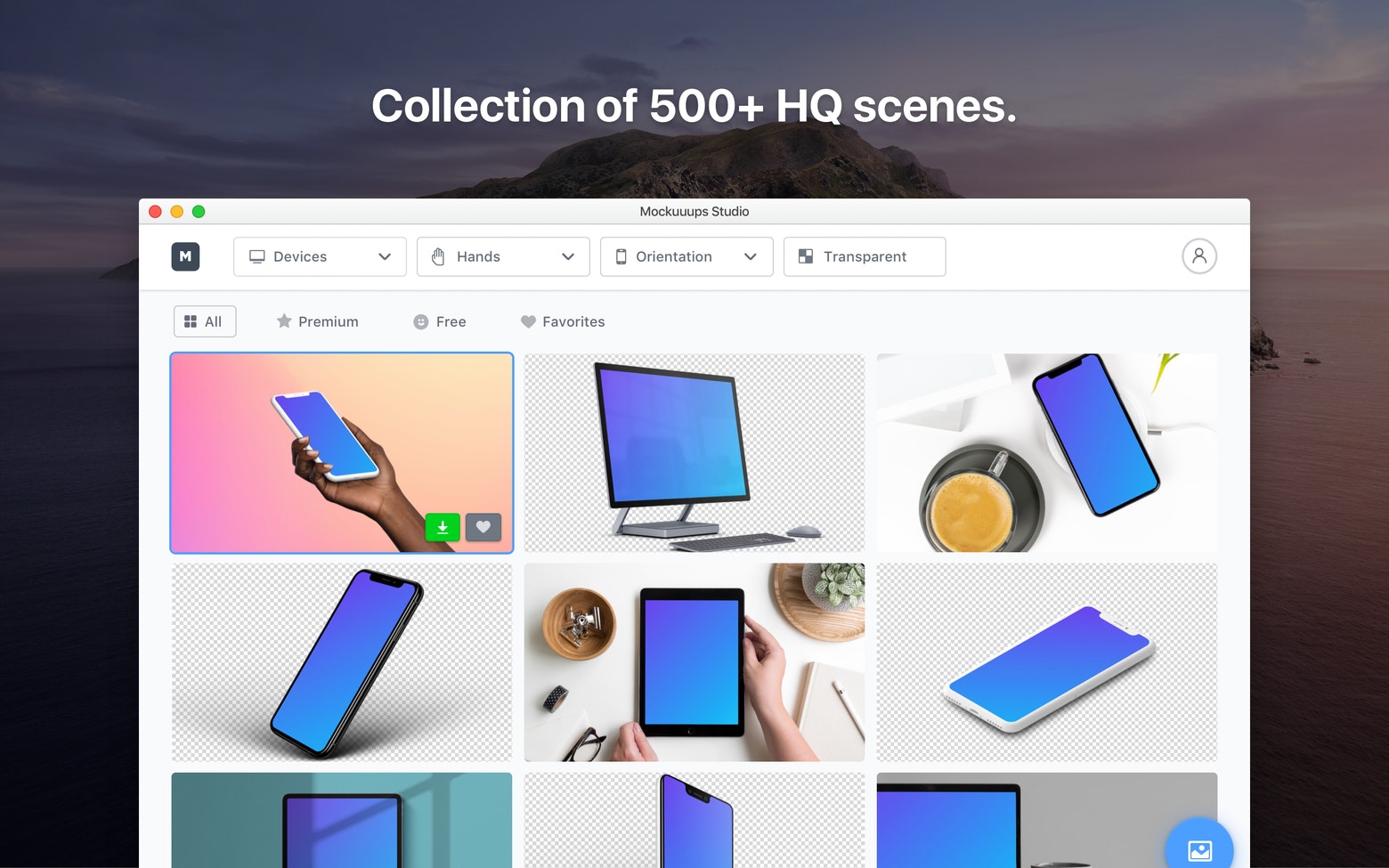 Find the font you need with Typeface
Typeface is crucial to have on your Mac if you're a designer. Easy to use interface helps to pick a font you need in a second. Get inspired by browsing fonts collections, preview fonts, and compare what you've chosen.
Switch to the Night theme to preview how your fonts look in the dark. Manage your font collections easily by tagging your fonts and having all of them under control.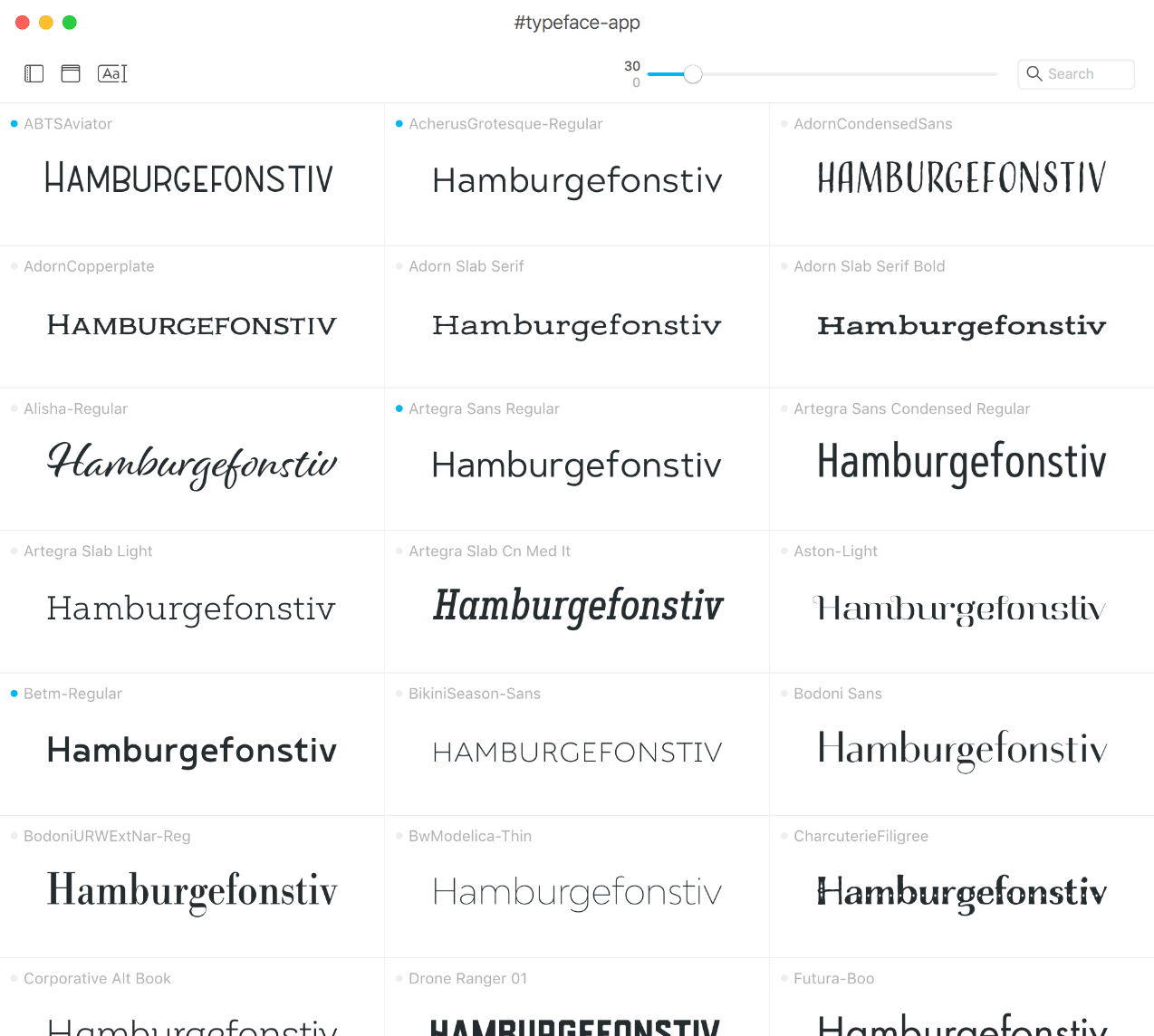 Improve your colors with Aquarelo
For designers, working with color is like a superpower. Master all of them professionally with Aquarelo. It's a color-comparison tool that helps you find the colors you need and convert them to the necessary format. It offers an easy-to-use interface with two main text fields. The first one to enter color info and the second one to specify how many colors you want to create.
Type an RGB or HEX or name of the color into each text field, and the app will show you a set of colors between those you indicated. That's it!
Goldie app: super ruler for designers
Goldie App is one of the best graphic design software for Mac. It is always there on your Mac and helps you check proportions and composition. Adapt the golden ratio ruler to the background color, and have it always on your screen.
Switch between 6 diverse variations of the ruler to find a perfect proportion of your picture. Use advanced settings to personalize the app, and don't forget about the Night mode if you are more productive at night.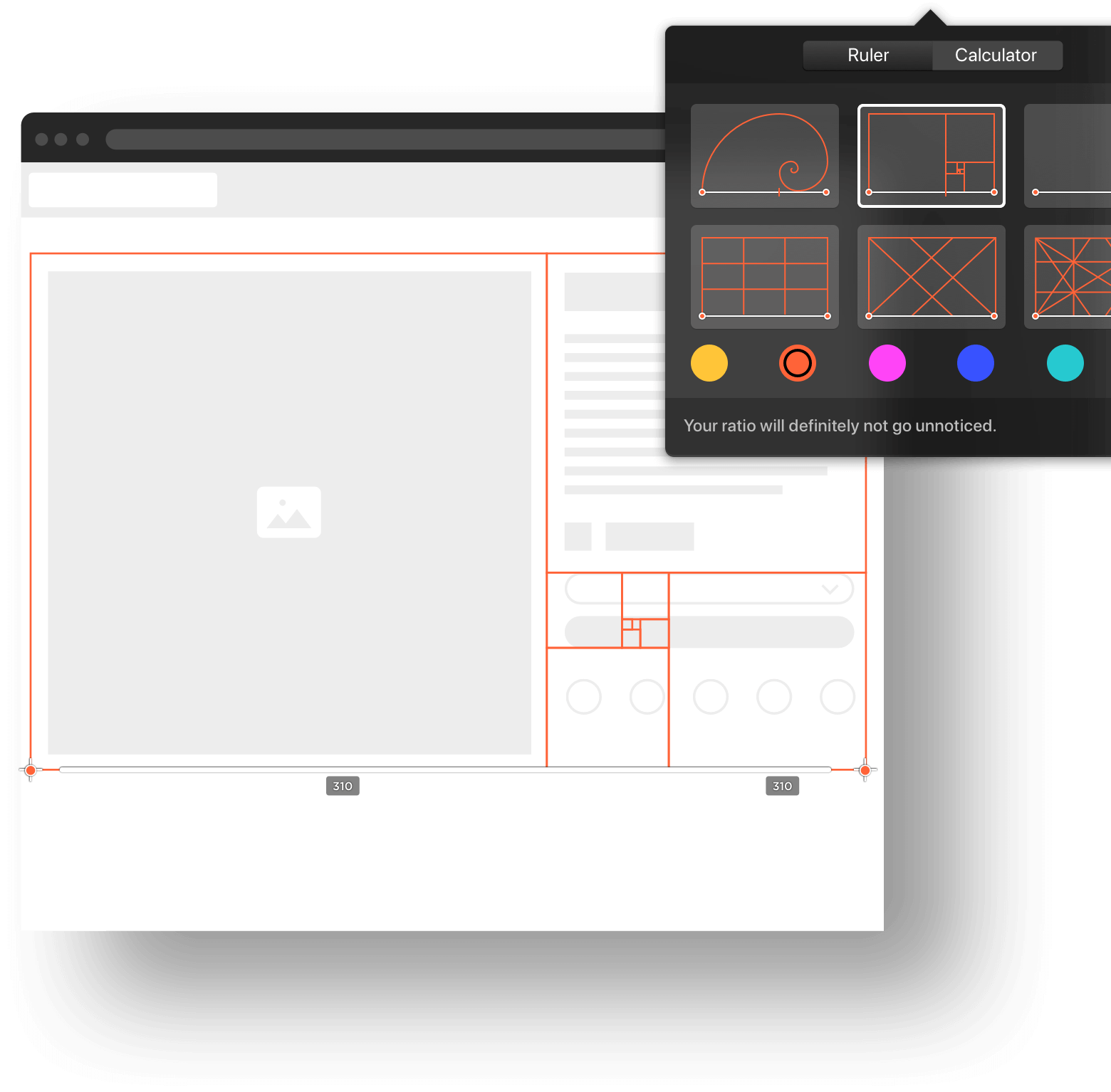 Draw like on paper with Tayasui Sketches
Tayasui Sketches allows you to forget that you're using a device by giving you the unforgettable sense of drawing on paper. Create impeccable pictures, choose watercolor or acrylic brushes, use beautiful patterns, set unlimited layers, or create stunning gradients. Mix colors to create various shades and contrasts and try many more advanced features.
Folio: create and share versions of your design
Many designers still use manual methods of managing versions. Why, if there's Folio? It works with all files, lets you clone existing projects from Gitlab, Github, Bitbucket, or your own Git server, syncs everything you and your team are currently working on, and lets you see all the changes to the files.
See all the existing files in one screen overview and find the one you need in no time. You'll also have access to the previous versions of the files to restore them. Magic!
Bonus: Flinto - a great app for designers that lets you build mockups and prototypes for literally any project. Further more - you can think through the logic and add animation and scrolling elements without developer. Here are some main Flinto benefits:
Draw and edit flexibly
Intuitive Behaviour Designer
Animated transitions
Import from Sketch and Figma
Preview prototypes on iOS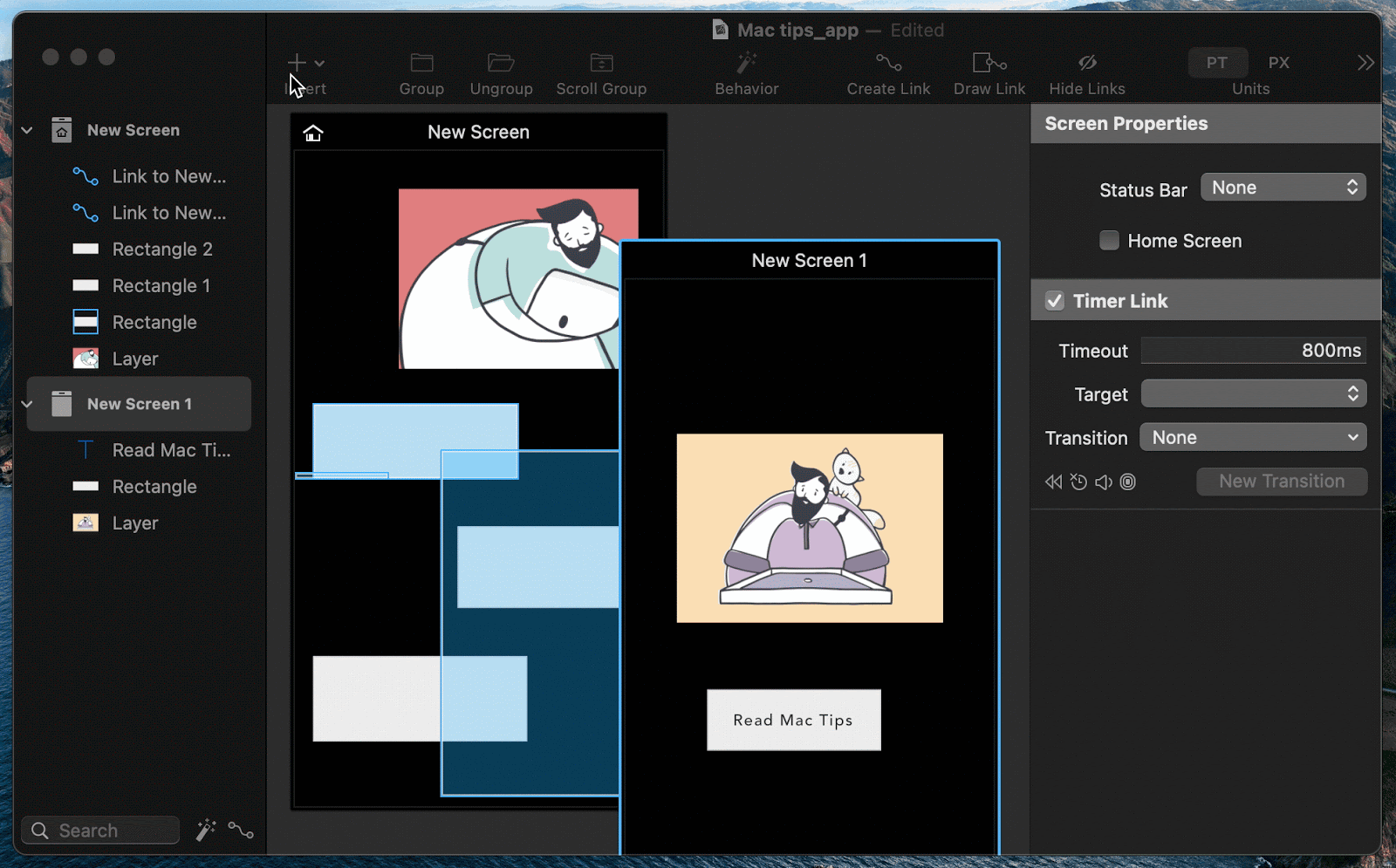 Instead of buying all of the apps you and your teammates may ever need, equip your team with a perfect collection for literally any task they might ever have. Try free for 14 days and save money on the professional design software with Setapp for Teams.