Win a MacBook while discovering your next favorite app
Having the right app when you need it feels fantastic. Having it on a brand new Mac feels even better, so this month we're giving away 
a shiny MacBook Pro to a lucky subscriber. 
Hop on!
Find out how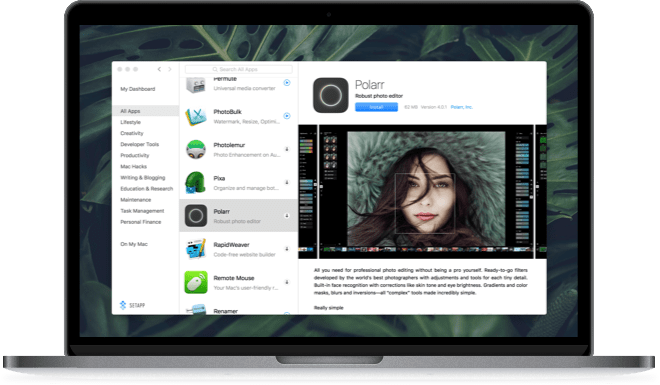 What is Setapp?
Setapp is 100 Mac apps in one suite. We found the best apps for every task you have, packed them up together, and delivered to your Mac.
How to win a MacBook from Setapp?
The rules are simple. Until November 30, do the following:
Step 1
Create a Setapp account
(it's free)
Step 2
Explore the apps and find the one you like the most
Step 3
Share why you like that app on FB or TW with
@setapp
Raffle and Prizes
We'll collect mentions and on December 1 (2pm GMT/9am EST), a randomizer app will define the lucky new MacBook Pro owner. And, there's more! We have three honorary prizes for the best app reviews.