Sounds good? Well it looks good too.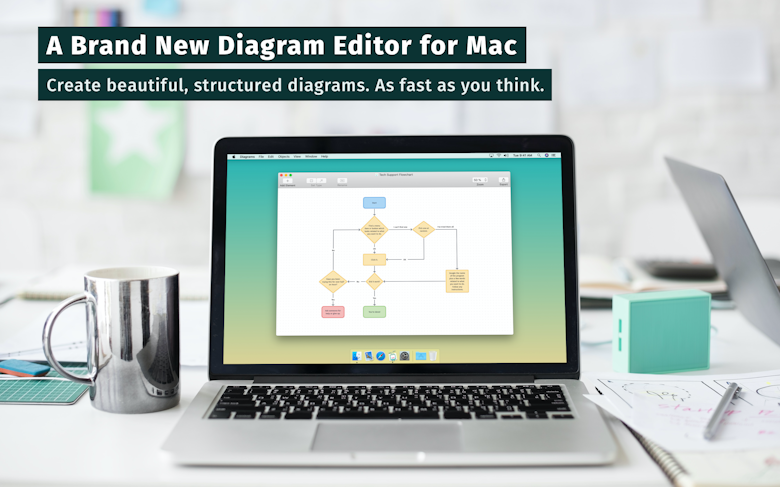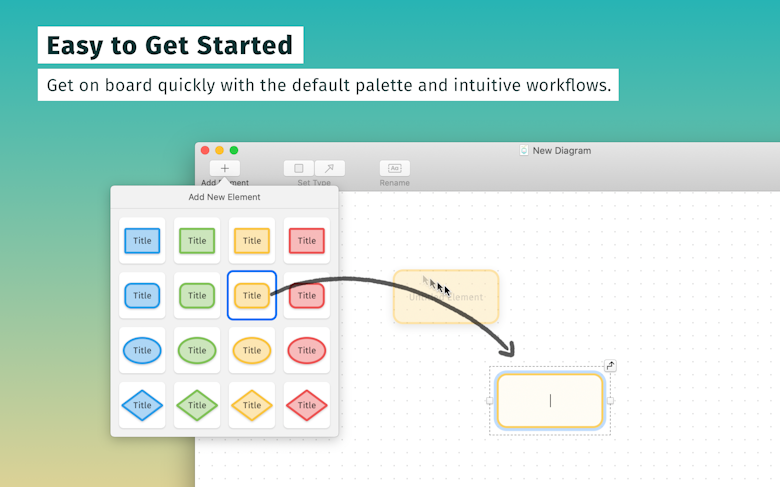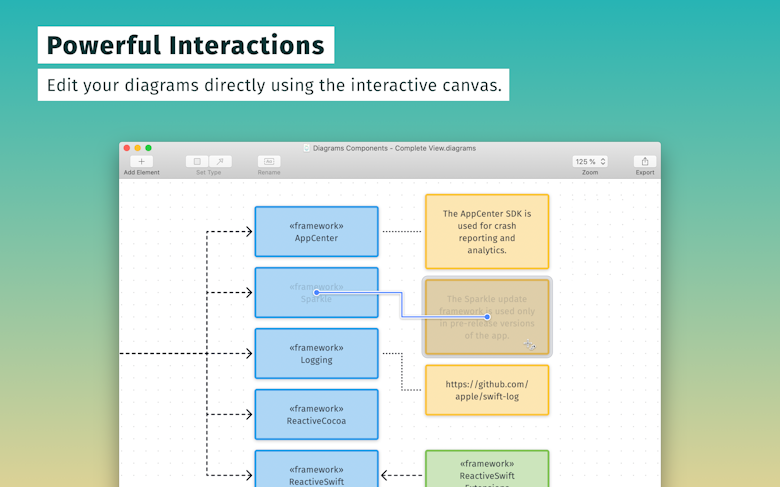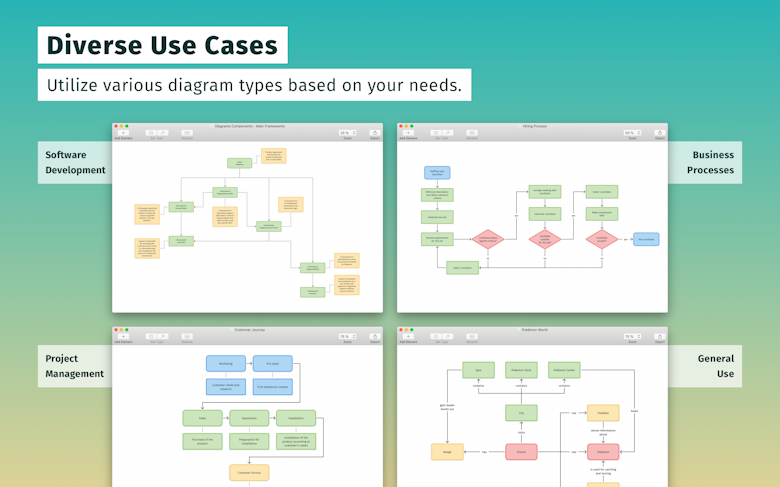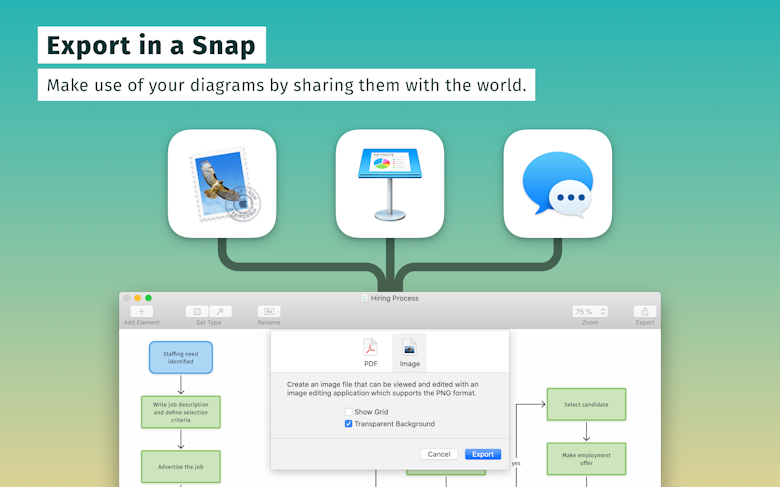 Diagrams features
Meeting your data goals
There are as many use cases for Diagrams as you're willing to find. You can bring it into anything from modeling software architectures to drawing product life cycles. Diagrams also works for quick daily tasks like mind mapping — a perfect show-don't-tell tool to integrate into your workflow.
Custom structures and palette
Diagrams covers a whole range of default shapes that help build relationships between a diagram's elements. The predefined palette streamlines formatting — so that there's no need to do any manual adjustments. With Diagrams, it's all aligned into one coherent view.
Tweak diagram arrangement
You can bring a diagram into any shape, according to your goals. Diagrams supports your flow with features like grid and infinite canvas. This means you don't have to worry about a diagram "ending" — the app can wrap any amount of data into a perfect layout.
Get started in no time
Created for macOS, Diagrams matches the look and feel of familiar interfaces, which makes the whole process of using it extremely straightforward. Launch the app, use Diagrams' infinite space to structure information, and share your creation in one click once you're finished.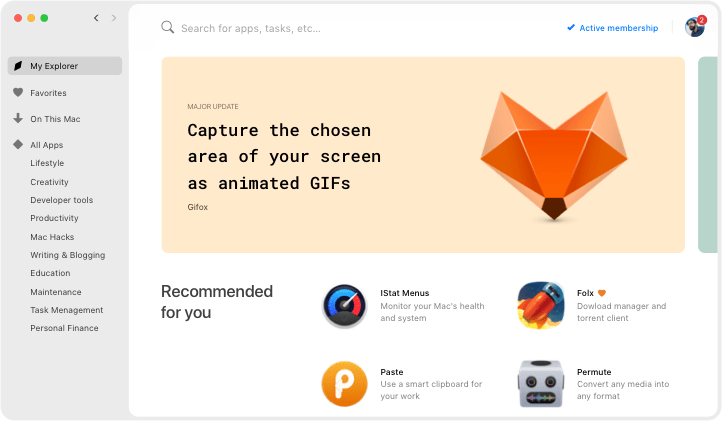 We love Setapp
---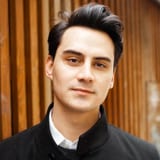 Very impressed with World Clock Pro @setapp @minimuminc. Making light work of time differences 🤘yew. How MacOS still doesn't have some kind of digital clock widget is mind boggling.
jessengatai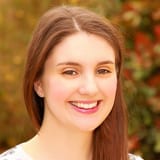 I have used Endurance (http://enduranceapp.com ) which is on @setapp to try and extend my battery life, 12 hour flight from Vienna to LAX and I spent about 8 hours working on an essay - not bad going!
Rosemary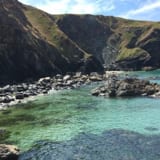 Wow just downloaded Setapp for my Mac - the value here is amazing. Some of the apps cost more than the monthly subscription alone and there are some amazing apps like Ulysses, RapidWeaver etc. @setapp
Mark Mitchell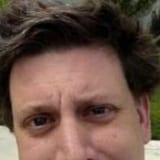 Discovered @PDFpen via @Setapp. Worth it just for the stellar OCR job it does on poorly-scanned assigned readings. Now to start playing with all those PDF editing features...
Nate Dickson