How to clear system storage on Mac
When you buy a new Mac, even in the default configuration, it's ready to go and tackle any tasks you throw at it right out of the box, especially if you get an Apple Silicon model.
The only stumbling block for most people is storage. As all basic Mac models come with 256 GB of storage, it might not be enough for those who work with media files, such as image, audio, and video.
It's not possible to upgrade storage on MacBooks after you buy them anymore, and models with larger storage capacity are much pricier. This means that the best way to maximize available storage is to optimize.
Looking at what actually takes up storage on your Mac, you might be surprised that system data can occupy dozens of gigabytes. What is that Mac system storage? And how can you clear system storage Macs keep accumulating?
What is system data in storage?
System data is an umbrella term for all the files that are not part of any apps or utilities on your Mac, but also not directly attributed to the macOS either.
Such things could include:
Leftovers from various applications that you've deleted in the past
Cache files holding data related to certain apps, system processes, or browser activities
App installers (i.e. DMGs) and other disk images
Extensions and plugins for various apps
How to check system data on Mac
Over the years, with new versions of macOS being released, the way to check system storage Mac occupies has evolved.
In macOS Ventura, you can check system data Mac has by:
Opening System Settings
Navigating to General ➙ Storage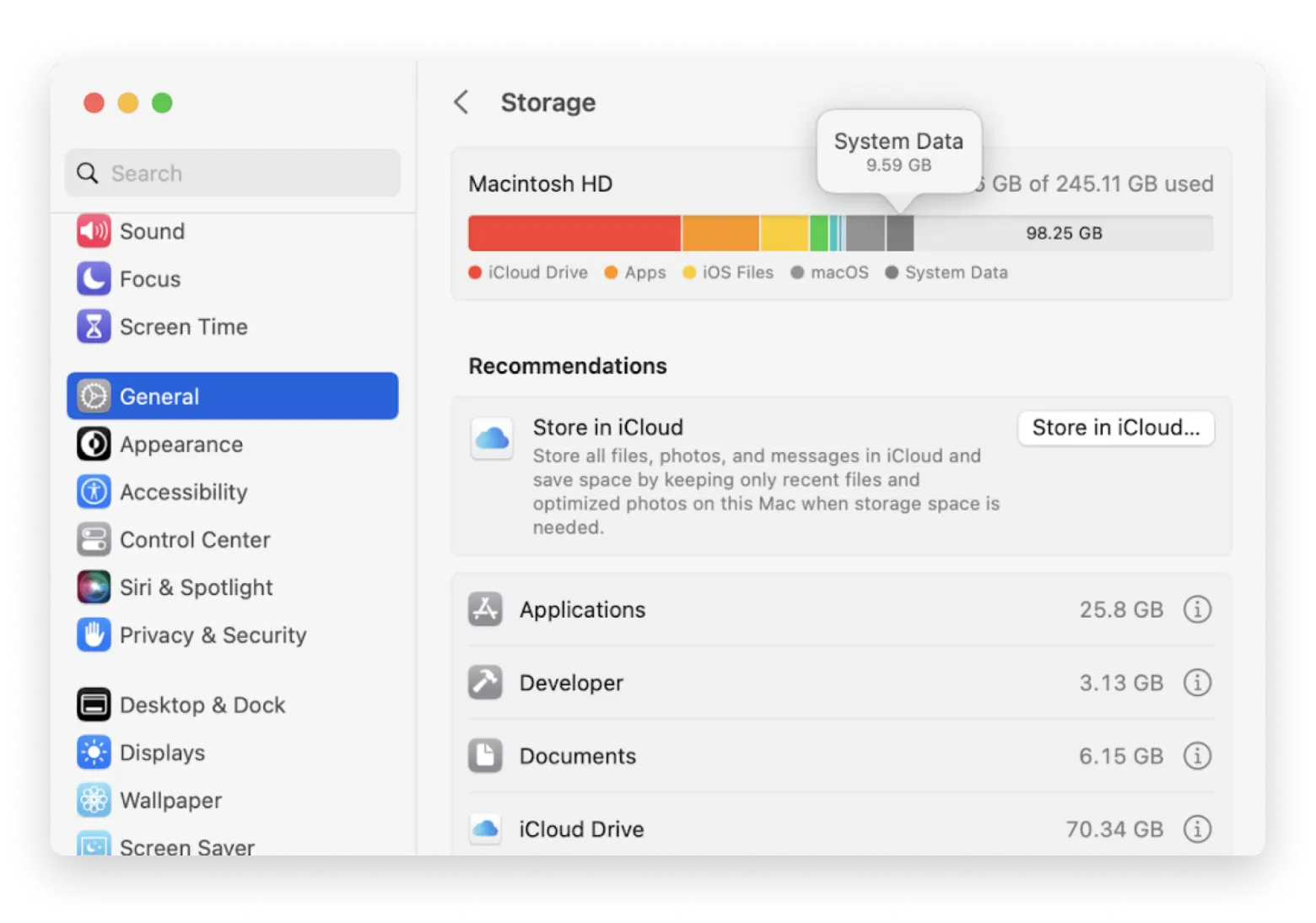 In earlier macOS versions, the naming was a bit different, so you had to:
Click the Apple icon in the menu bar
Go to About This Mac
Switch to the Storage tab
Take note of the Other (which included system data)
In macOS Ventura, there's no Other tab, but macOS and system data are now more clearly defined.
Why is system data so big?
Most of the time, system data doesn't take over too much space. But if you see it growing into dozens of gigabytes, it can mean one of a few things:
There are too many temporary cache files on your Mac, which are usually generated by third-party apps
You're not properly ejecting disk image installers
Some apps you've deleted in the past might still have leftover files hanging
You have too many large Time Machine backup snapshots
How to delete system data on Mac
The good news is most of the time you can reduce system storage without any effect on how your apps and files work.
In fact, macOS even suggests a few tips for optimizing storage.
But before we dive into this, it's worth mentioning that if you're running any macOS pre-Ventura, your default flow to clean system data should be:
Clicking the Apple icon ➙ About This Mac
Switching to the Storage tab
Clicking Manage
Going through the list of Recommendations
Optimize Storage
There's a new feature specific to macOS Ventura called Optimize Storage. You can see it by going to System Settings ➙ General ➙ Storage.
If macOS detects a way for Mac system storage cleanup, it would show an actionable panel called Optimize Storage and explain how the storage could be optimized.
In case you don't see the panel, it might be that you don't need to clean system data just yet.
Remove old backups
If you have Time Machine backups turned on (as you should), you'll likely accumulate lots of system data, as Time Machine keeps backup snapshots locally on your Mac as well (in addition to the actual backup location).
So if you're wondering how to delete system storage on Mac, you can start with getting rid of those redundant snapshots.
First, let's see if you have any Time Machine backups on Mac:
Launch Terminal
Type tmutil listbackups and press Return
When you get a list of backups, type sudo tmutil delete and copy-paste the backup name to delete it. Press Return again.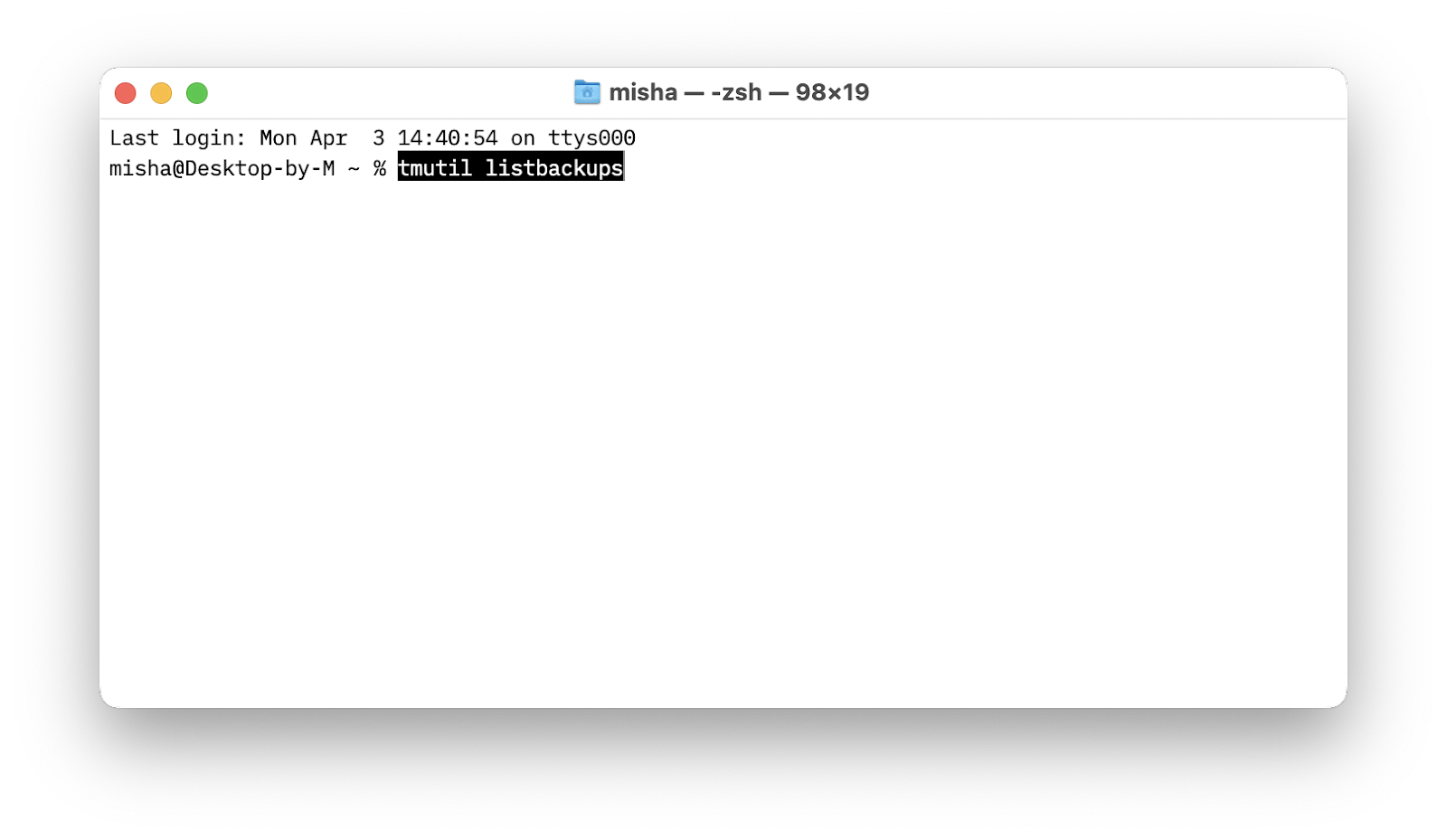 After that, you can delete any unnecessary snapshots:
In Terminal, type tmutil listlocalsnapshots / and press Return
If you get a list of snapshots, type tmutil deletelocalsnapshots followed by the name of the snapshot
Press Return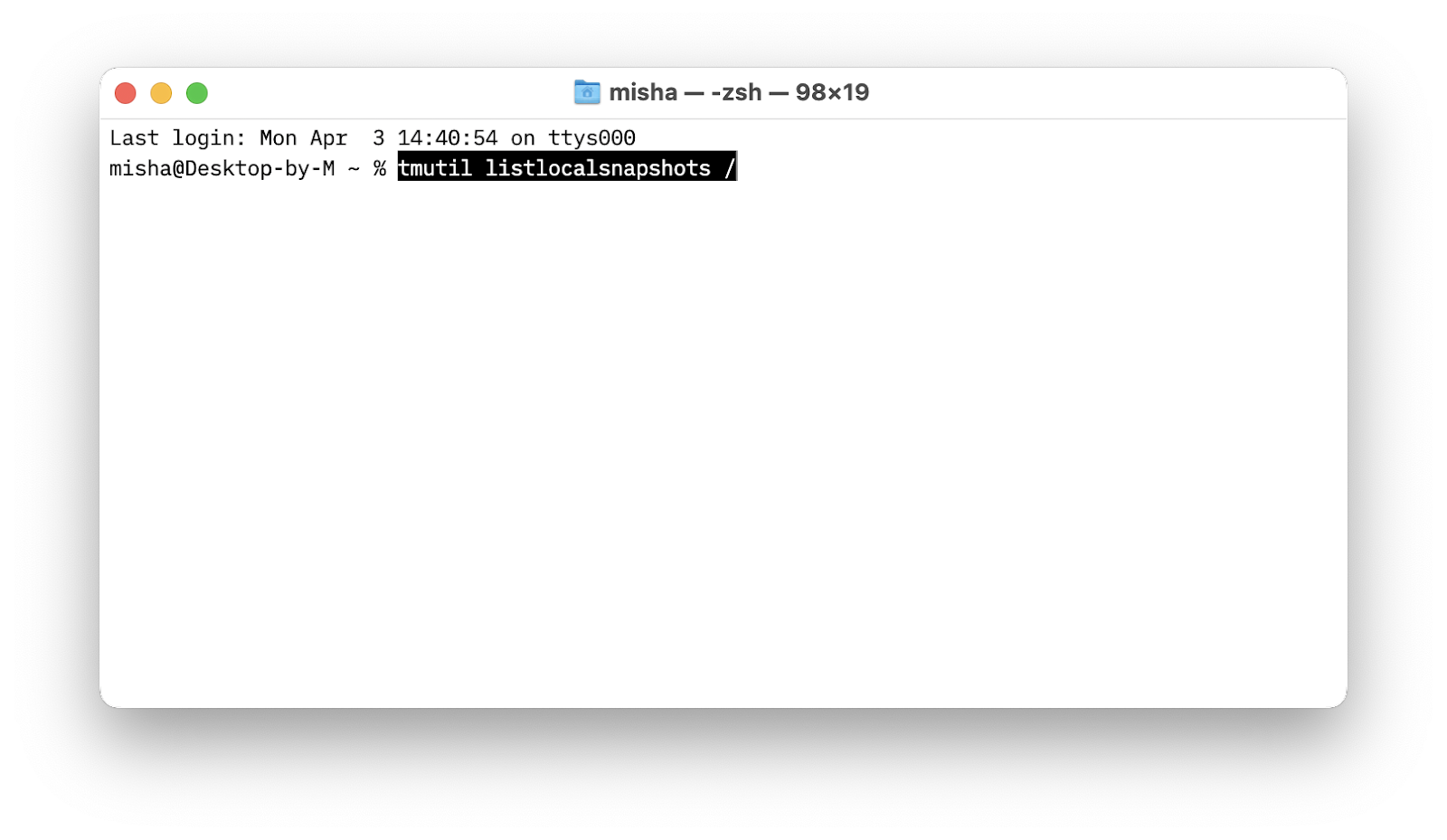 If you're looking to avoid having to manually delete Time Machine backups and snapshots in the future, you can use an excellent third-party backup tool such as Get Backup Pro.
Get Backup Pro is one of the most customizable backup utilities available today. You can specify the exact backup method (e.g. simply copy or incremental), schedule, and the selection of files you want to back up, and Get Backup Pro will do the rest. This app allows you to create bootable backups through cloning, recover your backups to any Mac, and keep compressed backups that take very little space.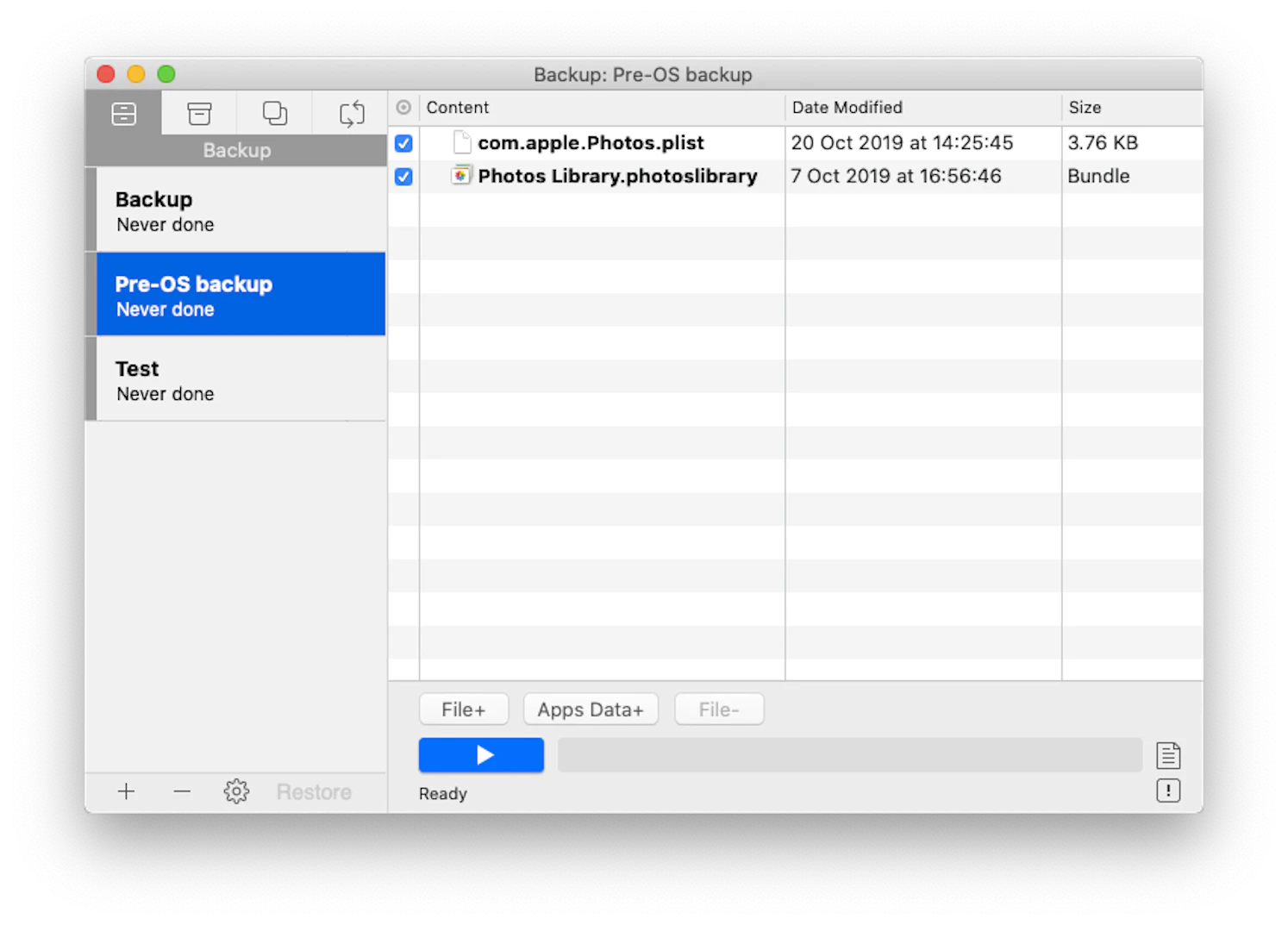 Another useful tool for managing iOS backups is AnyTrans.
AnyTrans for iOS is a complete iPhone management solution for Mac. You can transfer files, upload media, change ringtones, convert images to other formats, and set up consistent backups.
When you back up files with AnyTrans, you keep the previous backup versions and can come back to them at any moment. You can also define your preferred backup schedule and have them completed completely over WiFi.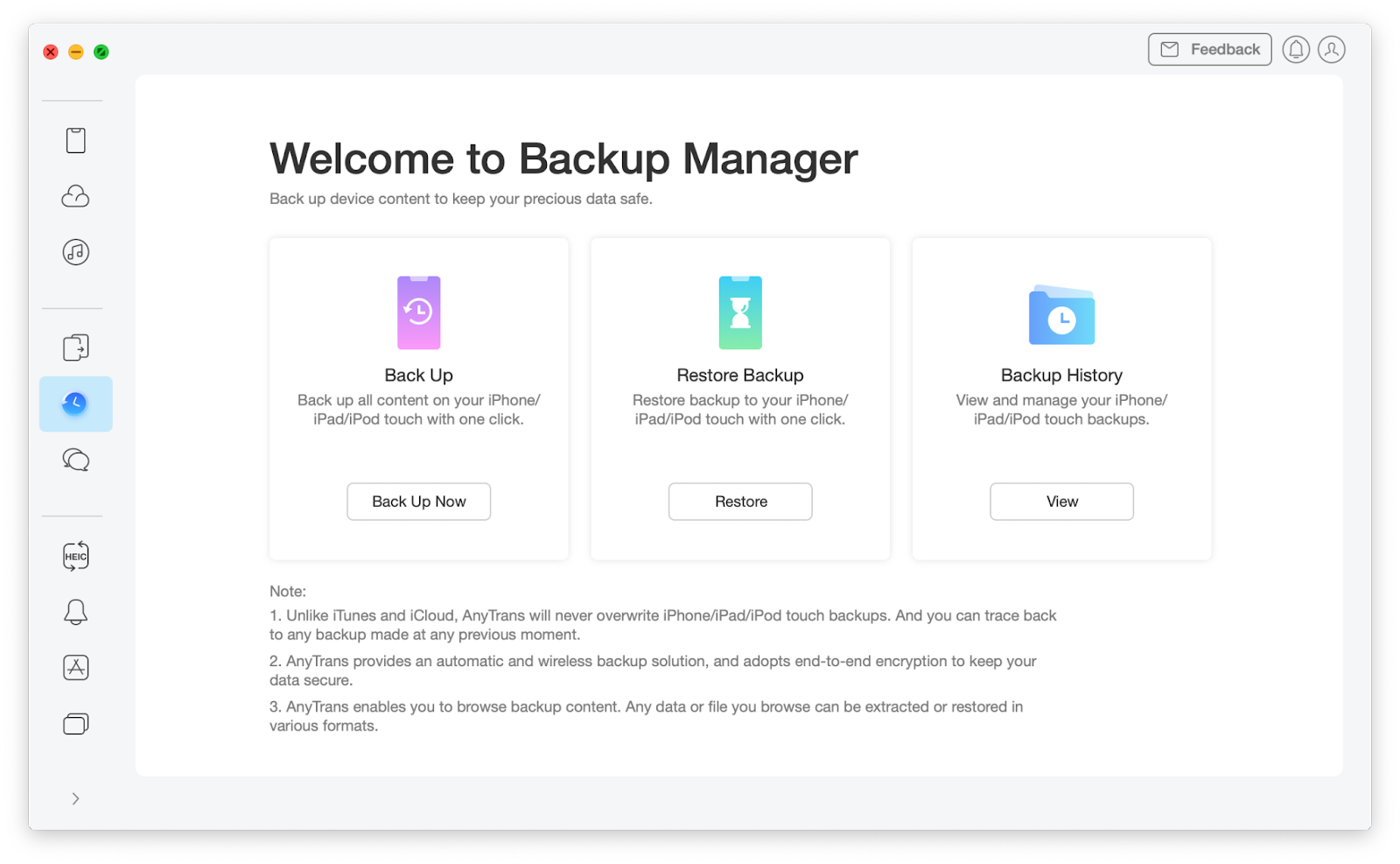 Clear system data manually
Those who want to reduce system storage manually, can certainly do so if they know in which folders Macs keep that data.
Note: We strongly recommend avoiding the manual way of cleaning system data since it risks deleting essential system files. A much better option is to use an automated option described in the next section.
If you want to clean files left over after certain apps on your Mac, you can do so by going into the Application Support folder:
In Finder, select Go ➙ Go to Folder (Command + Shift + G)
Type ~/Library/Application Support and press Return
Delete any folders that you're sure are not needed anymore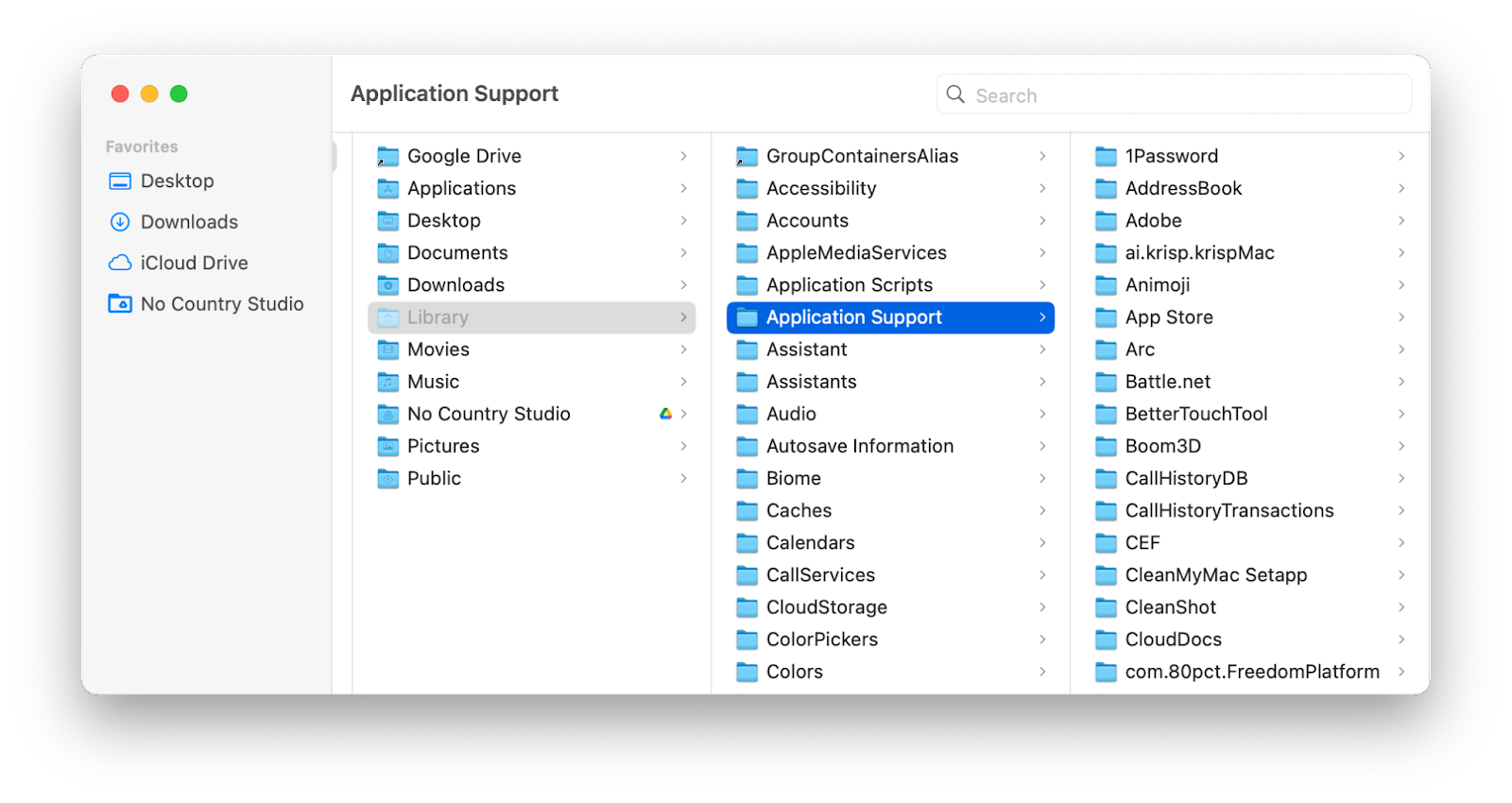 Then use the same pattern to visit and get rid of useless files in:
~/Library/Caches
~/Library/Logs
~/Library/Containers
~/Library/Cookies
Be careful! It's better to leave something in place than to remove it when you're not sure.
How to clean up system data files in few clicks
Luckily, there's no need to dive into system files by hand since you can use automated solutions that can do a much better (and safer) job in seconds, such as CleanMyMac X.
CleanMyMac X is a powerful optimization software for Mac. It features various scans for improving different aspects of your Mac, from freeing up storage to removing malware or completely deleting apps.
For a complete Mac system storage cleanup:
Launch CleanMyMac X
Select System Junk in the sidebar
Click Scan
Click Clean
And just like that, your Mac has freed up tens of gigabytes in just a few clicks.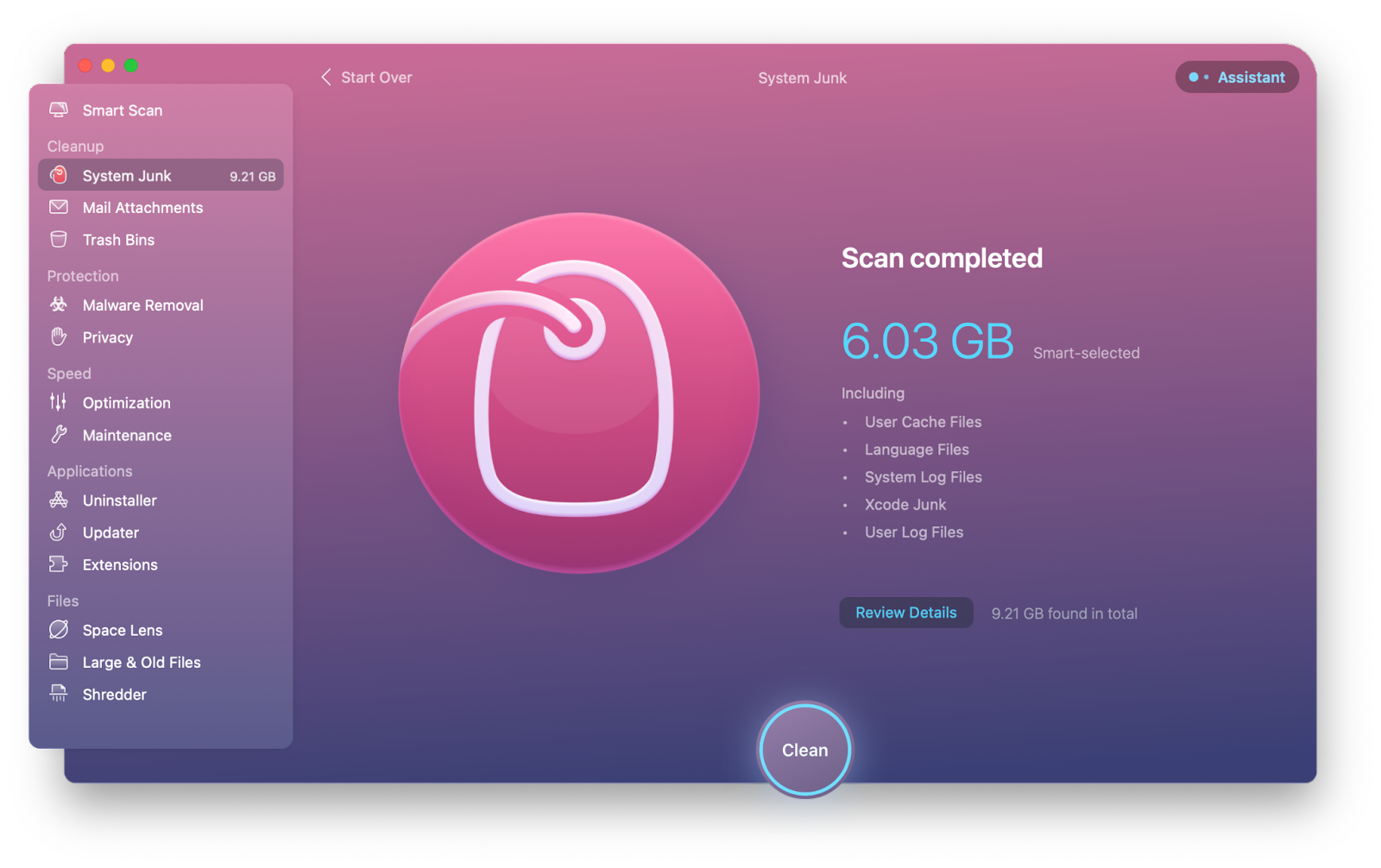 Monitor storage on Mac from the menu bar
After you've cleaned up all the system storage Mac has been gathering for years with a tool like CleanMyMac X, you can easily avoid accumulating too much Mac system storage in the future by monitoring it right from your menu bar with iStat Menus.
iStat Menus is the most detailed monitoring app for Mac, showing you everything from CPU to RAM to internal temperature in a few menu bar dashboards. You can control how much information is shown, combine everything into a single menu, and even pick the design that fits your other menu bar utilities.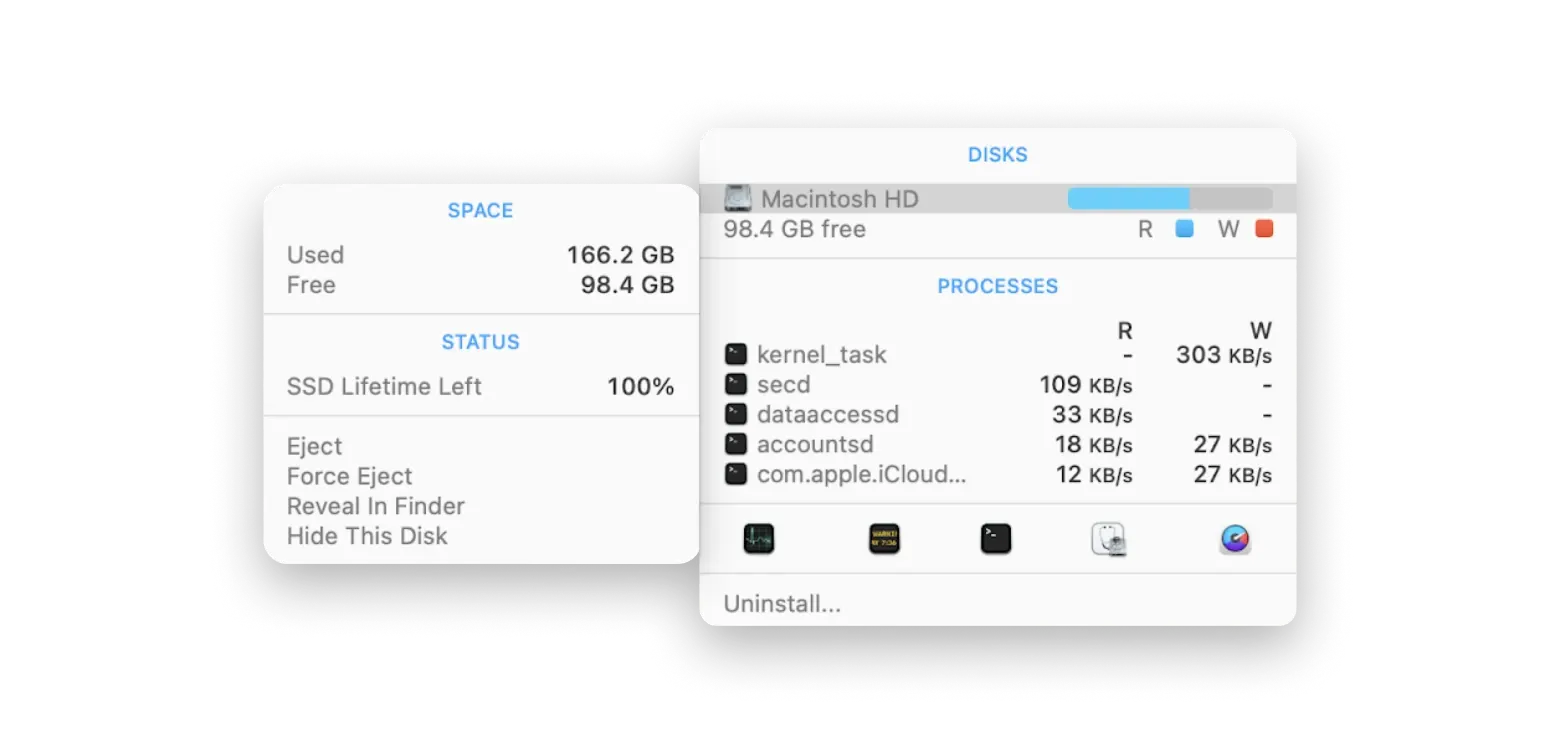 Scan, clean, and monitor your Mac system storage with ease
As you can see, just a few great tools can make managing your Mac much easier and free up a ton of space. Use Get Backup Pro for custom backups, AnyTrans for iOS to manage your iPhone, CleanMyMac X to get rid of any system data in a few clicks, and iStat Menus to monitor your Mac's performance thereafter.
Best of all, Get Backup Pro, AnyTrans for iOS, CleanMyMac X, and iStat Menus are available to you absolutely free for seven days through the trial of Setapp. Setapp is a platform with more than 240 top-notch apps for Mac and iOS, from finance to productivity. Try them all at no cost today by signing up for a trial and discover ones you wouldn't be able to live without!