Quickly fix your "MacBook keyboard not working" issue
Is your MacBook Pro keyboard not working? We can fully understand the frustration. You generally buy a MacBook because you want a quality laptop that's easy-to-use and doesn't suffer from bugs or hardware failures, so it's truly disheartening to discover that the keyboard on your MacBook can be faulty.
Let's find out the steps you need to take to fix your MacBook keyboard quickly.
Reasons why MacBook keyboard stops working
Lots of users have experienced issues with their MacBook Air and MacBook Pro keyboards at least once. This particularly relates to the older butterfly keyboards.
Ever wondered how Apple laptops are so slim? Part of that used to be the butterfly keyboard mechanism. Whereas most keyboards' scissor mechanism provides tension on keys so that they click back into place once you finish typing, Apple designed a minimal switch as slim and elegant as a butterfly — hence the name. Unfortunately, the butterfly keyboard is very fragile. If even one spec of dust gets under a key and into the mechanism, it can lead to problems like a key repeating, sticking, or not registering hits at all.
Even with the new keyboard, there could be problems, though. The most common and obvious one is the dust that your MacBook keyboard accumulates over time. There could also be more nuanced issues, including problematic apps and faulty hardware. The tips below will help you fix keyboard issues, whatever the source of the problem is.
How to fix a MacBook keyboard or MacBook Pro keyboard
If your keyboard suddenly stops working, it's definitely a good idea to contact the Authorized Apple Service Provider to get it fixed. However, some keyboard issues are surprisingly easy to fix — so why not try it out? Here's the troubleshooting guide.
Clean your keyboard
As we've mentioned, dust and other debris could seriously mess with your keyboard, usually causing issues with certain keys sticking and not registering hits. Follow Apple's recommendations on the safe procedure of cleaning your Mac keyboard:
Hold your MacBook at a 75-degree angle with the horizontal
Spray compressed air on the keys left to right and top to bottom
Rotate your MacBook to left and right, preserving the 75-degree angle, and repeat the spraying process on each side.
You can also purchase a special cleaning brush to clean your keyboard more thoroughly.
Delete recently installed apps
Sounds weird, but some apps can actually affect your keyboard. Check whether there's an app interfering with your MacBook keyboard by quitting all apps with Quit All. Simply click the Quit All button in the menu bar (make sure you select the background apps, too).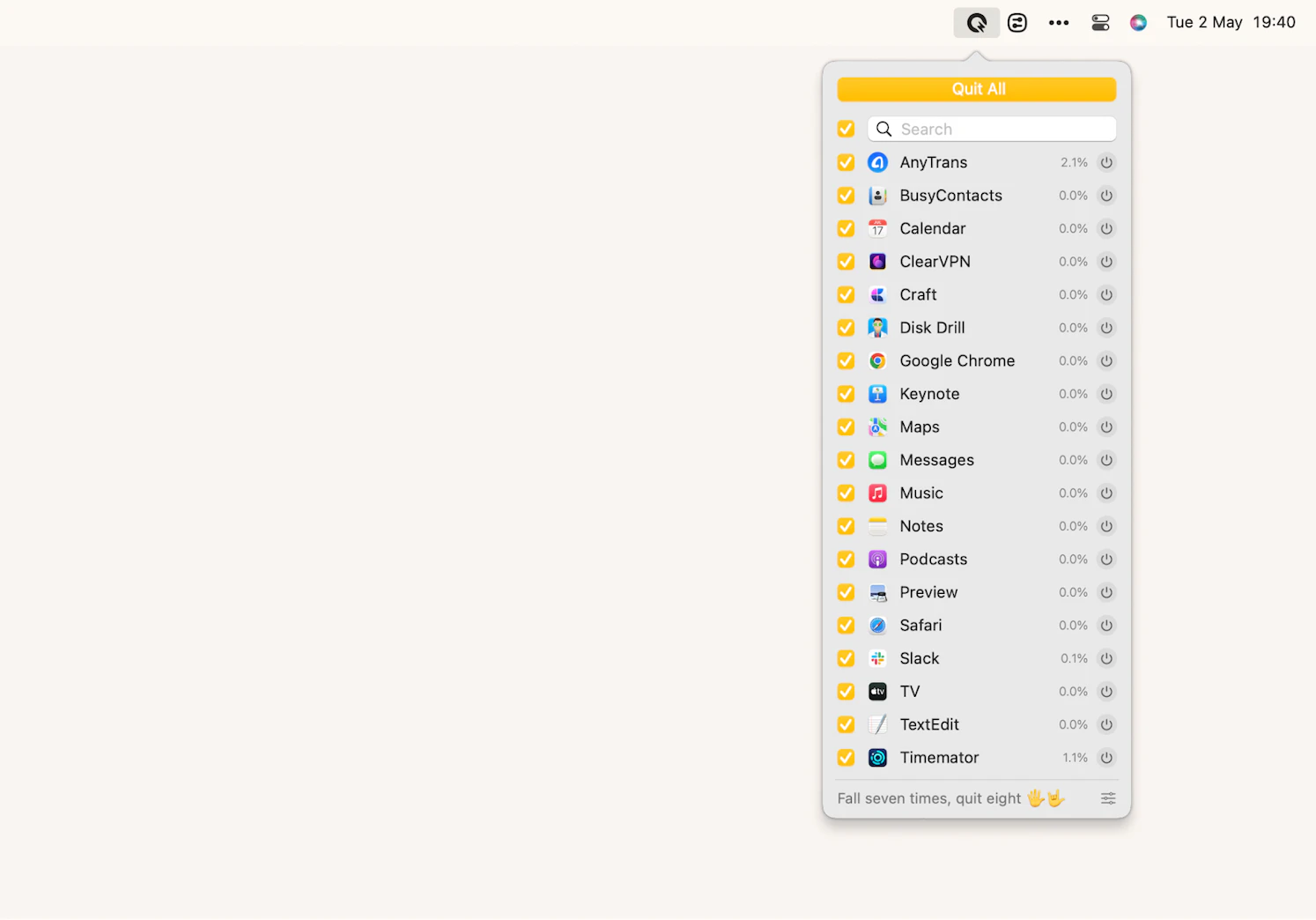 If your keyboard starts working normally again, then you should look into your recently installed apps, find the one that causes the problem, and uninstall it. To see the newest apps, go to Finder > Applications > Sort By > Date Added. Then, proceed with CleanMyMac X Uninstaller — unlike other methods, CleanMyMac X deletes all the files associated with the app so you never experience the same problem again.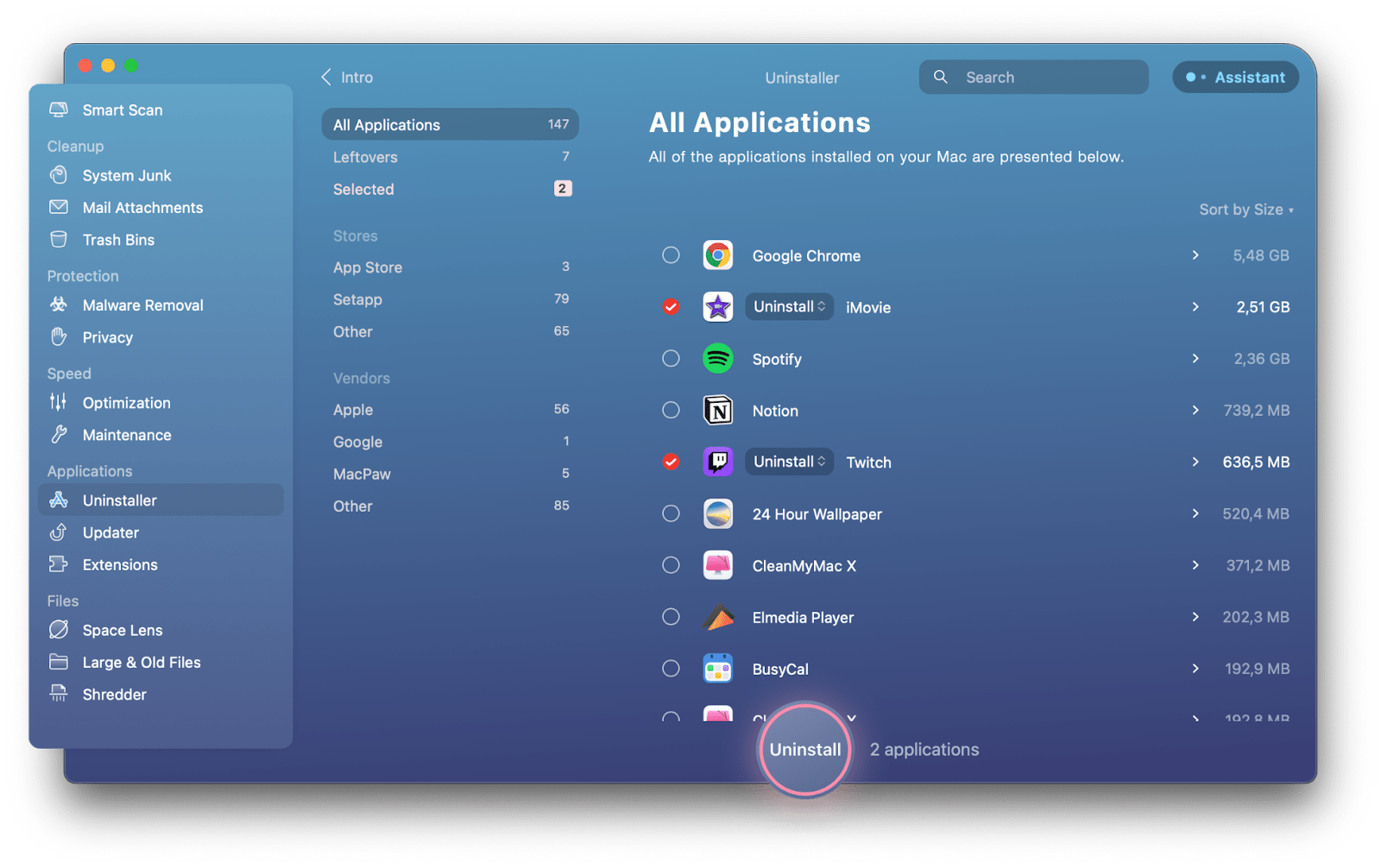 Update macOS
It's possible that a macOS update is required for your MacBook keyboard to work properly. Follow the standard process of installing a macOS update:
Go to the Apple menu
Choose About This Mac
In the Overview section, click Software Update
If there's a pending update, click Update Now.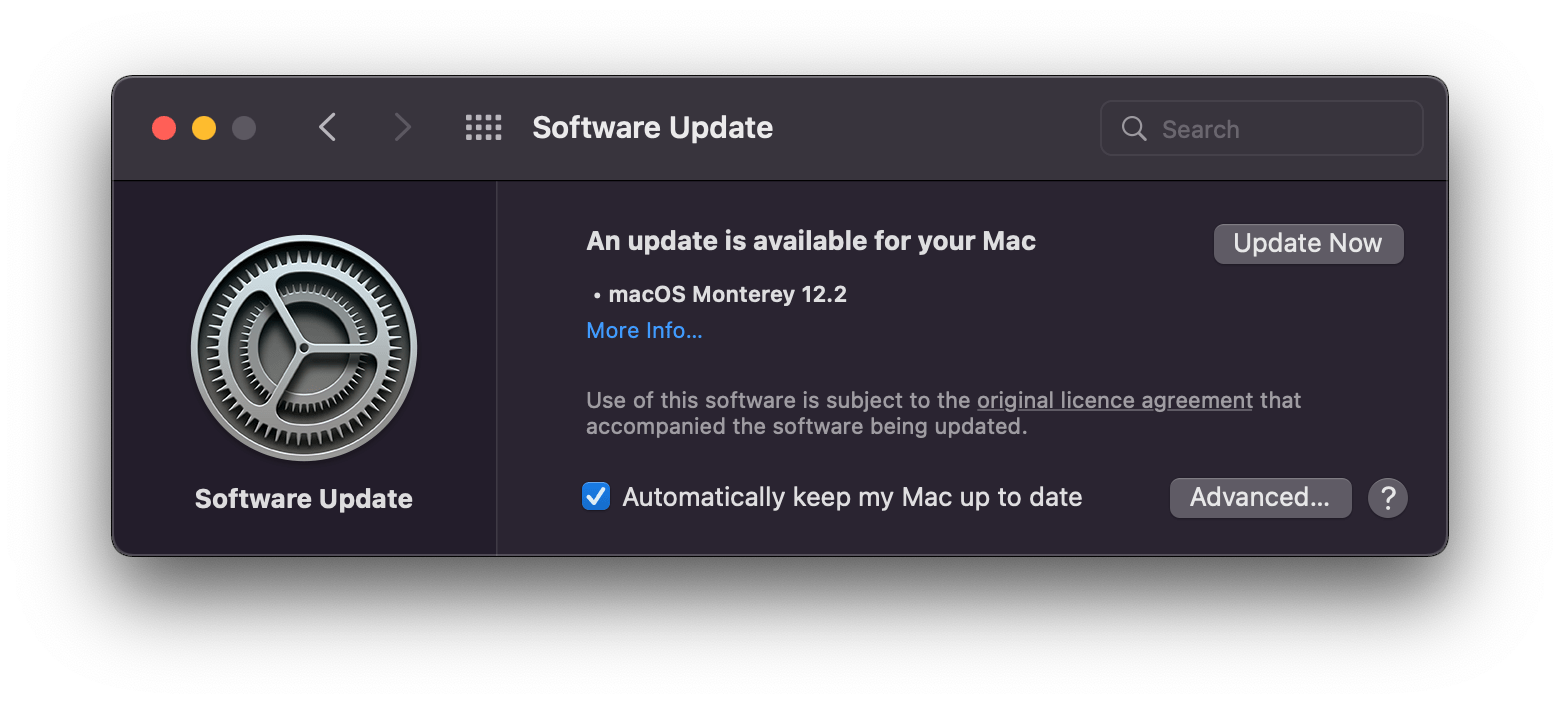 Check keyboard layout
If the keys don't seem to produce the expected result, there might be a problem with your keyboard layout. Here's how you can check it:
Go to the Apple menu > System Preferences
Choose Keyboard > Input Sources
Select the option to Show Input menu in the menu bar
Click the Input menu bar icon and choose Show Keyboard Viewer
Make sure you're working with the right keyboard layout.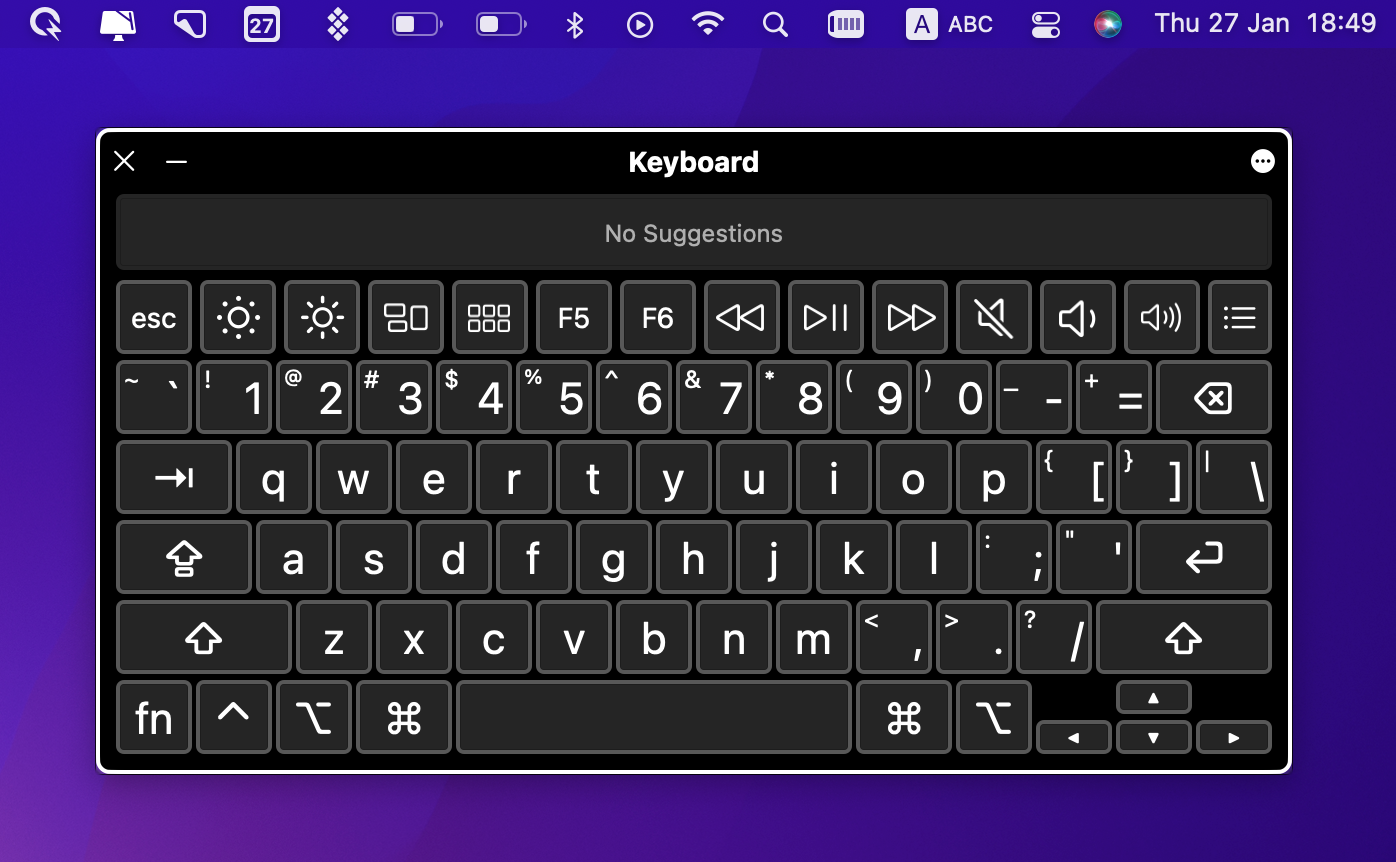 Turn off Slow Keys
Your keyboard acts really slow with the Slow Keys setting enabled, which might make you think that your keyboard is not working. This is because you need to hold down the keys longer than usual if this setting is on. Here's how to disable Slow Keys:
Go to the Apple menu > System Preferences
Choose Accessibility > Keyboard
In the Hardware section, disable Slow Keys.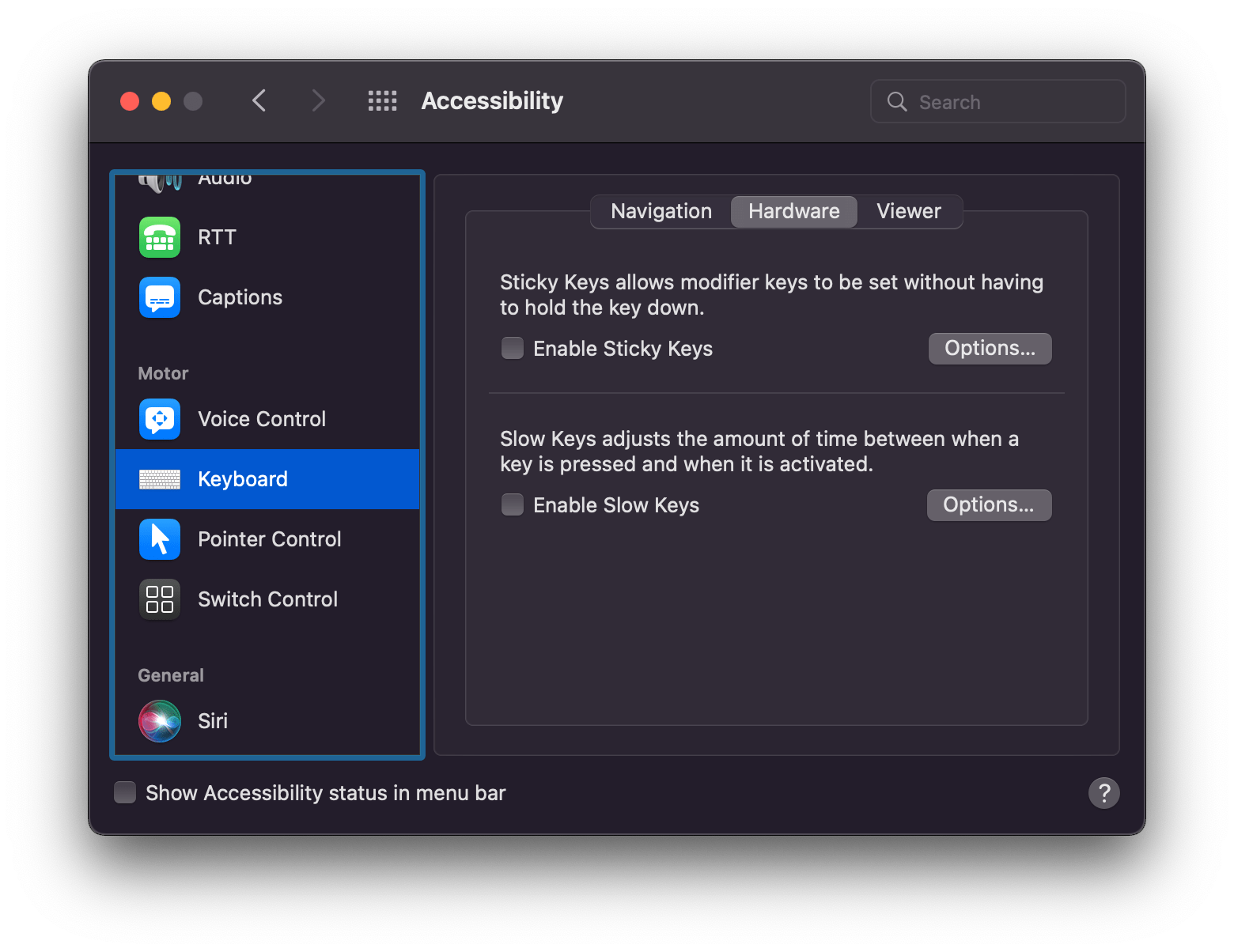 Delete .plist files
It's possible that somewhere along the line your software settings have changed, which contributed to keyboard malfunction. Try resetting them back to their factory defaults by deleting your .plist (or "property list") files.
Back up your computer with Get Backup Pro or Time Machine
Open Finder
Press ⌘ + Shift + G
Enter ~/Library/Preferences/ into the new bar and hit Go
Find and highlight these files:
com.apple.driver.AppleBluetoothMultitouch.trackpad.plist
com.apple.driver.AppleBluetoothMultitouch.mouse.plist
com.apple.driver.AppleHIDMouse.plist
com.apple.AppleMultitouchTrackpad.plist
com.apple.preference.trackpad.plist
Delete them and reboot your Mac.
Reset PRAM
Getting your Parameter RAM back to zero is a useful way of removing prescient glitches from your system:
Shut down your MacBook
Reboot, but while the computer is booting press and hold ⌘ + Option + P + R until the gray screen appears
Release the keys after you hear the reboot sound.
Restore your Mac to an earlier version
If your keyboard or trackpad issues have just started, it's possible that a recent change in software or settings has caused the problem. To fix it, just roll back your Mac a few saved backups:
Restart your Mac
While the system is rebooting, open the Recovery Tool by pressing Command + R
Choose Restore from the Time Machine backup
Proceed according to instructions.
How to fix MacBook trackpad not working
The MacBook trackpad is one of the best on the market. Responsive and precise, it's a dream to work with… when it's working correctly.
If you find your MacBook trackpad not working, there are a few steps you can take.
Turn it off and on again
It's true that restarting something is an ongoing joke most of the time, but it's also great advice. Try rebooting your MacBook and see if that clears up the issue.
While you're at it, close the lid when you shut your laptop down as well. For some reason many Mac users have reported this solves their MacBook trackpad not working issue.
Disable the Force Click option
In some cases, if your MacBook Pro trackpad isn't working, you can try to disable Force Click to fix the issue:
Open System Preferences
Click Trackpad
Navigate to the Point & Click tab
Uncheck the Force Click option
Note: This fix will only work for MacBooks with 3D Touch.
Reset the System Management Controller (SMC)
A lot of bugs and performance issues can be solved by resetting your Mac's System Management Controller. There are two ways of doing so.
For Macs with a non-removable battery:
Shut down your MacBook
Plug in your MagSafe adapter
Press and hold down Shift + Control + Option + the power button
If your MagSage adapter changes color, you've reset the SMC
If your MacBook has a removable battery:
Shut down the MacBook
Remove your battery and MagSage adapter
Hold the power button for 10 seconds.
This simple reboot can take care of many of your Mac's problems. It'll reset some options like the time it takes for your MacBook to go to sleep when left idle, but it won't change any truly important settings.
How to prevent software issues on your Mac
Truth is not every issue with your MacBook is a hardware problem. Sometimes software conflicts can arise and create irritating, persistent issues that you don't know how to resolve. So instead of trying to figure out what's going wrong with your Mac, get CleanMyMac X to do it for you.
CleanMyMac X is by far the best Mac maintenance app on the market with a whole range of tools, including a full-system cleanup, a professional uninstaller, malware scanner, a file shredder, and an ever-updating set of optimization tweaks. If malware is to blame for whatever is happening with your Mac:
Open CleanMyMac X
Navigate to Malware Removal in the sidebar
Click Scan and delete anything suspicious if found.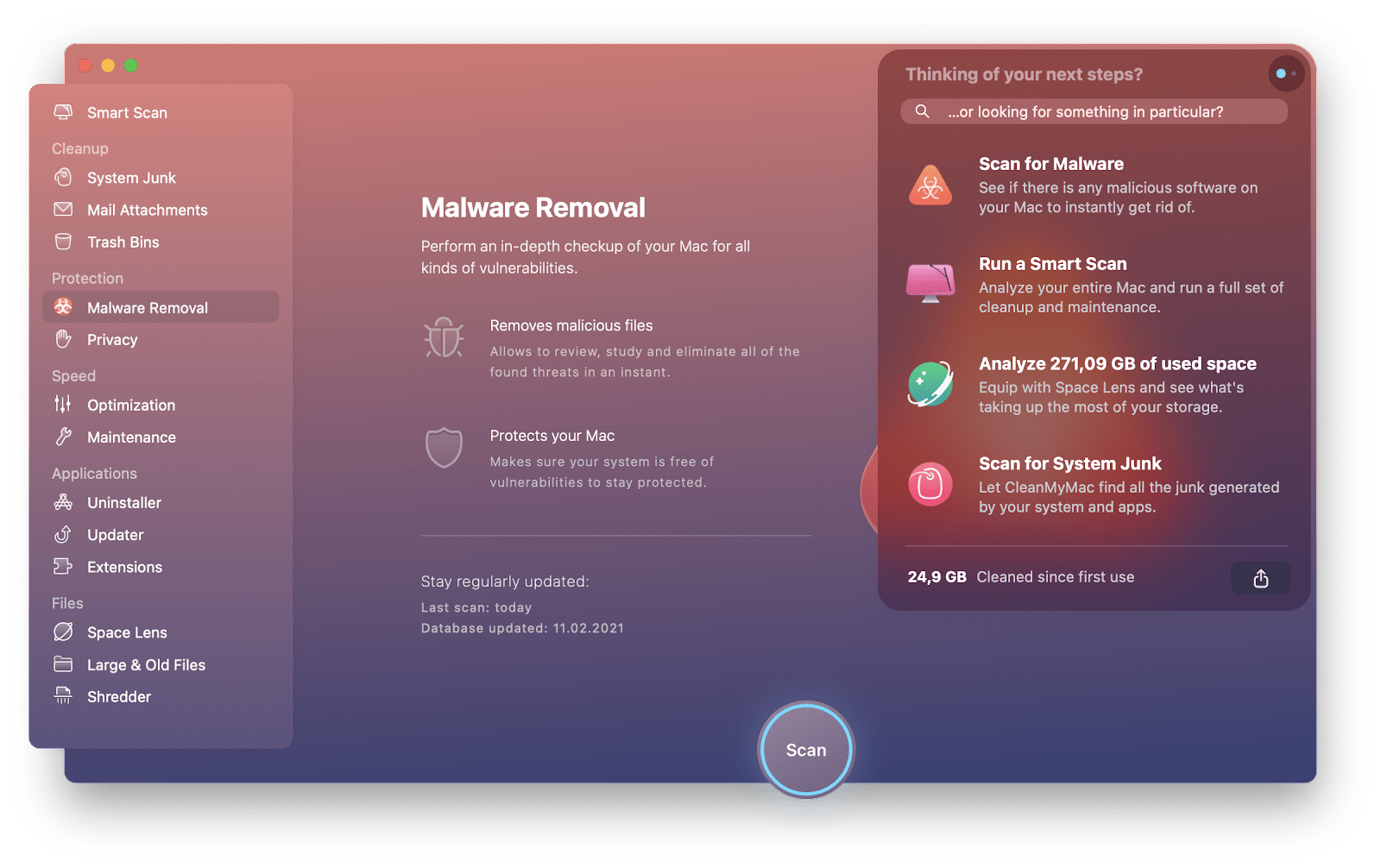 Of course, the best treatment for your Mac overall is prevention — using thoughtful analysis to see premonitions. For that, just download iStat Menus and you'll be able to monitor your Mac's performance in real time effortlessly.
iStat Menus shows you exactly when your computer starts slowing down. Designed to sit in your menu bar and give you detailed rundowns at a glance — from CPU load to fan speeds — this optimization utility is essential when it comes to knowing what's happening with your machine.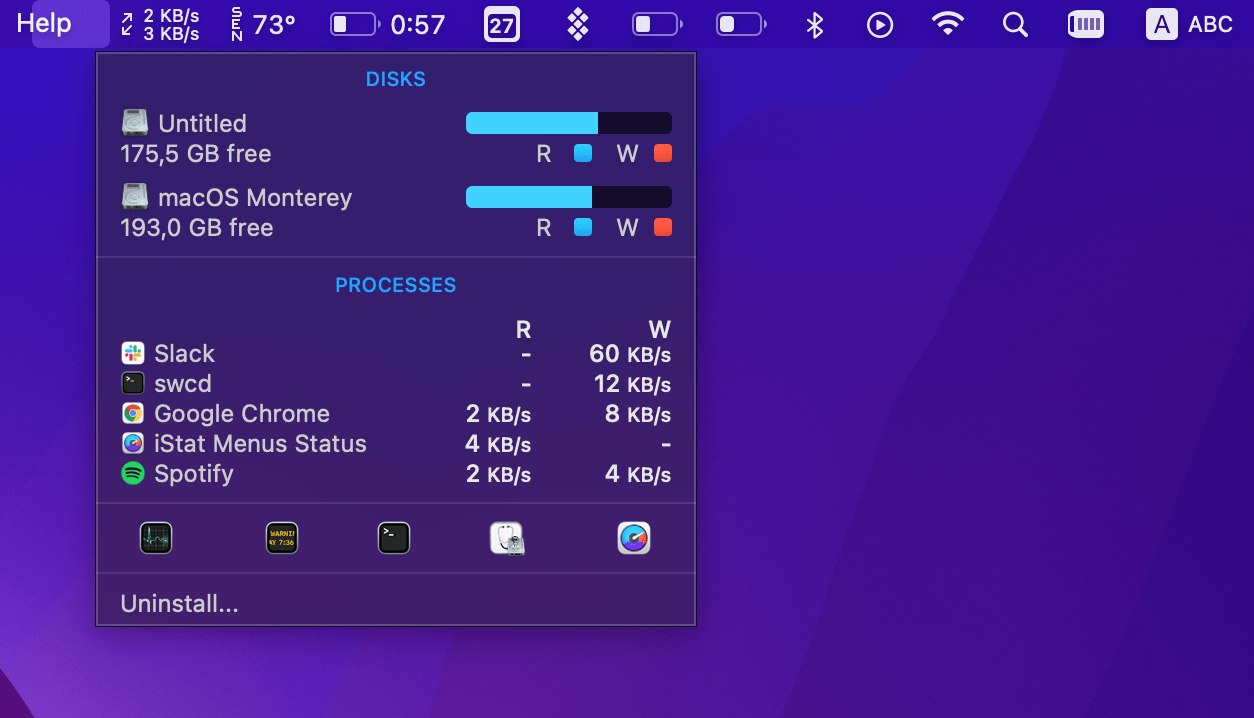 CleanMyMac X, iStat Menus and QuitAll, along with 240+ other helper tools are available for a free 7-day trial with Setapp, an app platform that can make your digital life a breeze, from creating backups to working with documents to managing your finances.
FAQ
Finishing up with a bunch of questions we hear most often regarding the Mac keyboard not working problem.
How do you reset an external MacBook Pro keyboard?
Apple's Keyboard Assistant is responsible for setting up your external keyboard, and it doesn't really require your help. However, if there's an issue such as wrong keyboard layout or keyboard not working, you might need to reset it manually. Here's how:
Disconnect the external keyboard from your MacBook

In Finder, choose your hard drive under Devices

Open the Library folder > Preferences

Find the file named 'com.apple.keyboardtype.plist' and delete it

Empty the Bin

Reconnect your external keyboard and let Keyboard Setup Assistant set it up.
How to fix the keyboard backlight problem
If you experience problems with the backlighting — maybe it doesn't work or the brightness is really low — check your settings first. It's possible to manually adjust the brightness of the backlit keys, which could fix the problem. Go to the Control Center > Keyboard Brightness and play with it. If the backlighting doesn't improve, try the keyboard fixes we suggested in this article — resetting the SMC would be the best to start with in this case.
Can I lock the keyboard?
The methods of locking your Mac keyboard are the same as the ones you use to lock your Mac. The most common one is putting a Mac to sleep — you can either do it through the Apple menu or press Command+Option+Power. If you just want to lock your Mac so no one is able to use it unless they enter your admin password, press Command+Shift+Power. Lastly, you can simply close the lid of your MacBook — it will lock the keyboard, naturally.