How to clear storage on iPhone without deleting anything
People's desire for keeping increasingly more data on their phones is growing along with, and even faster than, the companies' ability to make phones with more gigabytes of storage. It took Apple until 2021 to realize 64 GB was not enough and boost the default storage option for new iPhones up to 128 GB.
No matter which model you have, it's likely that at some point you may find your iPhone storage is running low. So how to get more space on your phone without deleting anything?
Read on and you can become an expert on how to free storage on iPhone and keep all your data intact.
How to increase iPhone storage without deleting everything
Along with more storage, new iPhone models come with updated features that take up a good portion of those 128 GB: RAW images and 4K video recording are just a few examples. Meanwhile millions of iPhone users are managing with half that space or less.
First, see what's taking up the most space on your phone or iPad by going to General in Settings and scrolling down to iPhone/iPad Storage. Here, you'll see a breakdown of the types of files and media that are taking space on your device.
The go-to option to free up space when iPhone storage is running low is usually batch-deleting photos, apps, and other data. But how to get more space on your phone without deleting anything you might need again? There are a few ways.
Optimize photo storage. Photos are among the top memory space occupiers, but Apple made it possible to save smaller photo files locally if your iPhone storage is running low. Full-resolution photos and videos are then stored in iCloud instead. Turn on this feature by going to Settings ➙ Photos and tapping on the Optimize iPhone Storage option.
Change the image file format and video resolution. The latest iPhone models offer the option to capture photos in different formats and 4K video. Revert to High-Efficiency file format for photos by going to Settings ➙ Camera ➙ Formats and choosing that option from the list. Then open the Record Video menu in Camera to select a lower video resolution alternative.
Remove downloads from streaming apps. Netflix, YouTube, and Spotify, for example, allow users to download content for offline use. So how to free storage on iPhone? Go to Settings ➙ General ➙ iPhone Storage, and find the app that you've downloaded offline content from. You'll see a downloads section under the Delete App button. Swipe media files to the left to delete them.
Offload apps you don't use. No need to completely delete an app, when you can offload it instead and retain the documents and data associated with it. From Settings ➙ General ➙ iPhone Storage, tap any app in the list and select Offload App. Or set your iPhone to do this automatically by going to the App Store in Settings and turning on Offload Unused Apps.
Clear your browser cache. This might not clear as much space as the previous suggestions, but if you're looking for more ways of how to free up space on iPhone without deleting apps, this will help too. Open Settings, choose Safari and tap Clear History and Website Data. If you use Chrome, tap the three dots at the bottom of the screen, choose History and tap Clear Browsing Data.
Now you know how to clear storage on iPhone without deleting anything. Tweak the settings above to make sure you're using your phone's storage capacity to the fullest!
How to get more space without deleting apps or photos
While it's a frequent occurrence for iPhone owners to be fighting a battle trying to find how to clear space on iPhone without deleting anything, not many realize the most popular "extra junk" are old backups, old messages, and duplicate files.
After you've checked how much storage space you have left and tried altering your settings to maximize its usage, it's time to turn to professional software for help.
AnyTrans is a sophisticated macOS and iOS file transferring tool, media downloader, and backup manager. The app's user-friendly interface and smart transfer features allow for seamless data migration between all kinds of devices. This will be helpful if you're searching for how to free up space on iPad without deleting apps. AnyTrans has a built-in Backup Manager, which creates timely, automatic and wireless iOS backups, so no content ever goes missing!
Once you've begun the quest of finding how to free storage on iPhone, don't forget about duplicate files, as they're really good at wasting your disk space. If you suspect this to be happening on your device, try using a good duplicate cleaner like Gemini. It quickly locates and points out both duplicates and similar files, which often take up even more space than the doubles.
Gemini scans your whole device for duplicates and presents the findings in a neat interface so it's easy to choose what you wish to get rid of. And if you end up deleting something by mistake, Gemini offers a safe file recovery too!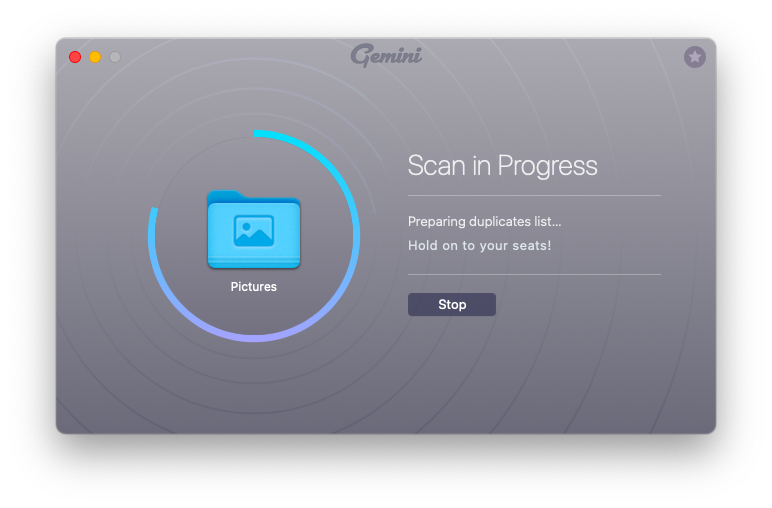 How to add more storage to iPhone or iPad
Let's figure out how to get more space on your phone without deleting anything. The best way to save and add to local storage is to invest in a cloud service like iCloud, which offers 5 GB of storage for free, or Google Drive. These platforms will allow you to offload a good portion of your files.
Here's how to free storage on iPhone by connecting to iCloud:
Go to Settings
Open the profile menu and go to iCloud
Tap Photos and enable iCloud Photos
Select Optimize iPhone Storage from the same menu
Now, if your iPhone storage is running low, it'll automatically upload full-resolution photos and videos to iCloud, as long as there's enough storage there.
Keep in mind that deleting photos from your iPhone or iPad erases them from iCloud as well, so you'll want to use another cloud service if you plan on deleting some images from your device.
Dropshare is the perfect app to help you save space by sharing your files within its secure platform and keep all your content in one easy-to-find place. Customize Dropshare for yourself using keyboard shortcuts, have your upload history at your fingertips, and enjoy 10 GB of free storage and 20 GB transfer. This service brings some much-needed clarity to cloud-based storage making it easy to upload, and share information.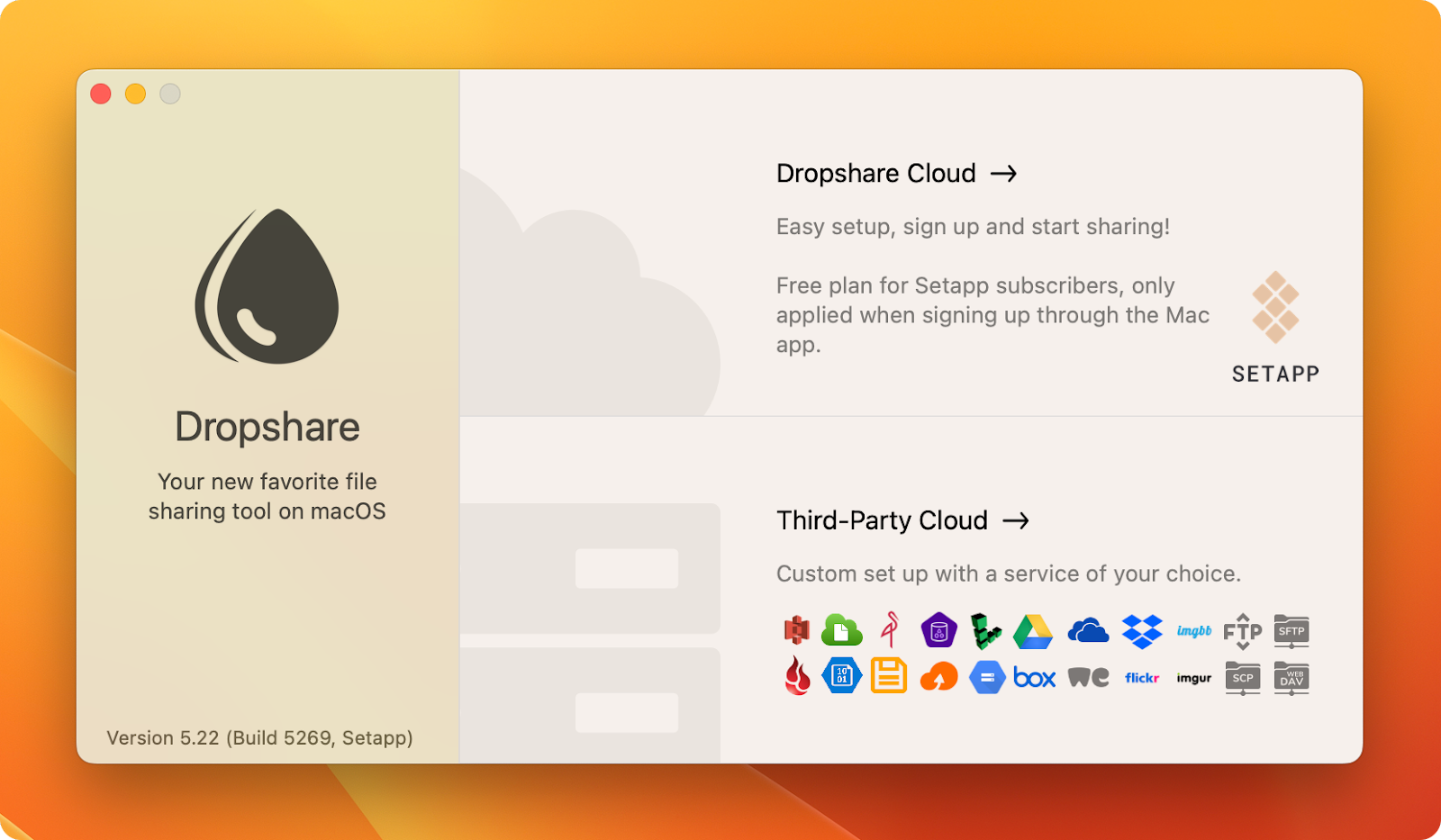 So how to get more space on your phone without deleting anything? It's simple with Dropshare Cloud. Launch the app and import, or drag and drop your files to begin sharing.
iPhone storage is running low? Not anymore!
It's become a habit in our society to keep immense amounts of personal content on our phones, and we sometimes forget that our device's memory is limited. That is, until we get a notification saying our iPhone storage is running low and begin wondering how to free up space on iPhone without deleting apps and other data.
Fortunately, you can easily transfer your files to a safe place with AnyTrans or share your files using Dropshare, and then let Gemini find and remove duplicates on your phone or iPad to clear some precious storage space.
All three apps — AnyTrans, Dropshare, and Gemini are available to you for free through a seven-day trial of Setapp, a platform with more than 230 high-performance iOS and macOS apps that'll let you use your device to its fullest. But don't trust our word — try every Setapp app today at no cost and see for yourself!