How to cancel iCloud storage plan on Mac
Even if you only use one Apple device, such as a MacBook, you get a lot of benefits from the iCloud functionality every day. By now, iCloud has become the heartbeat of Apple's ecosystem, providing seamless synchronization for third-party apps across your devices, affordable storage, device tracking features, and access to Apple's own suite of apps, from Mail to Reminders to Numbers to Photos.
The most amazing thing about iCloud is that you never really use it directly, it just exists and supports you in your work. The only time you bump against iCloud is when you have too many files in the system and you get a notification about exceeding the limit of one of your Apple iCloud storage plans. What should you do then? Let's start by checking where your iCloud storage is actually going to.
How To Check Your iCloud Storage Usage
When you register for your Apple ID, you automatically get an iCloud account, which comes with lots of free apps as well as 5 GB of free cloud storage space that's shared by all your devices.
Free iCloud storage is great, but it's not a lot. So if you want to make sure you have zero iCloud storage cost, you have to be quite creative with which apps you allow to save data on iCloud and how that space is used overall.
Here's how your Apple iCloud storage is being used right now:
Launch System Preferences ➙ Apple ID
In the bottom-right corner, next to the bar, click Manage…
See the amount of free space you have available and scroll through all the apps that have their data in your iCloud at the moment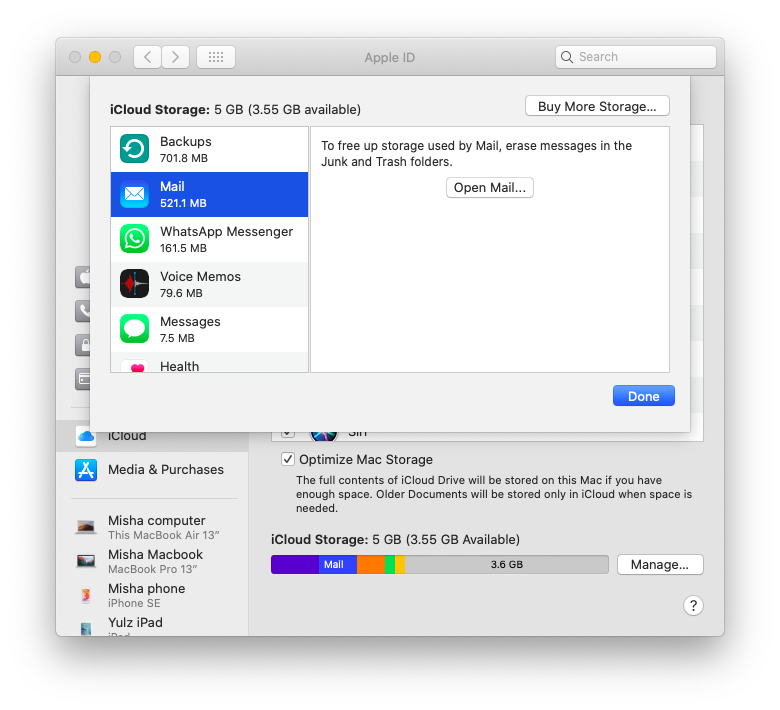 How to free up iCloud storage
If you've maxed out your iCloud storage but want to keep using it, you essentially have two options: either change iCloud storage plan to increase the available storage space or reduce the amount of space you're currently using by deleting the data you don't need.
Changing your iCloud subscription is easy, and iCloud pricing is quite favorable (depending on your location), starting at just $0.99 for 50 GB, then $2.99 for 200 GB, and $9.99 for 2 TB.
To see your specific pricing and increase the amount of iCloud storage:
Open System Preferences ➙ Apple ID
Click Manage… once again
Select Buy More Storage…
Choose your option ➙ Next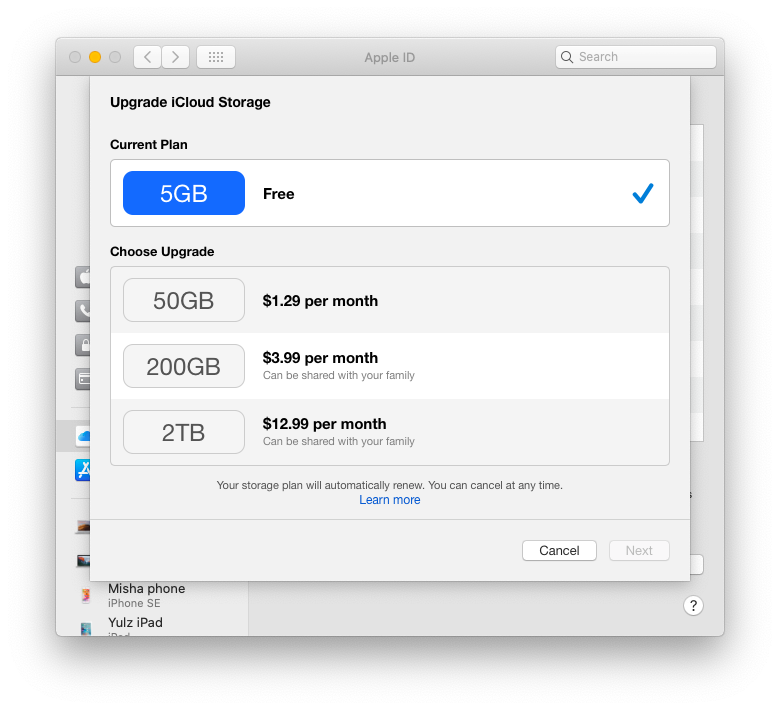 If none of the available iCloud plans seem right for you and you want to keep the 5 GB you're currently using:
Go to System Preferences ➙ Apple ID
Click Manage…
Select the apps you don't need in the left column and choose "Delete all…" or follow other directions, such as Open Mail to erase messages in the Junk and Trash folders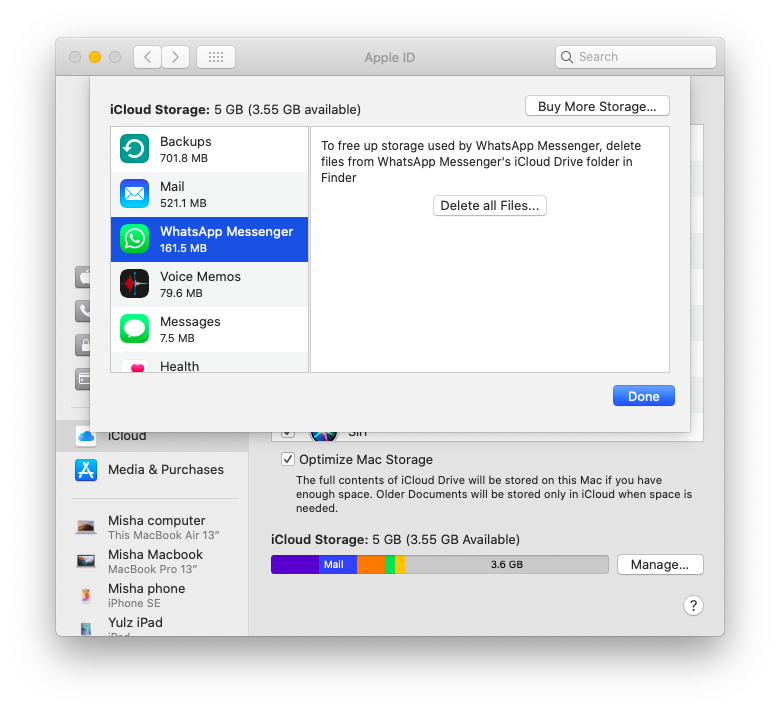 How to extract your iCloud data
It could be that the amount of data in your Apple iCloud storage is so high that it doesn't make sense to delete little bits of app information here and there. And you might not be a fan of iCloud subscription costs either. In that case, what you need to do is extract your iCloud data and store it somewhere else, whether that's locally on your laptop or on any external device.
There are two main iCloud services that tend to occupy over 90% of your iCloud storage: iCloud Drive and Photos.
iCloud Drive holds any files of your choosing, from text documents to custom backups to design files. To move those files somewhere else:
Open iCloud Drive in Finder on your Mac (or use Shift + ⌘ + I)
Select all the files you want to transfer out (hold ⌘ and click)
Drag the files to another folder on your Mac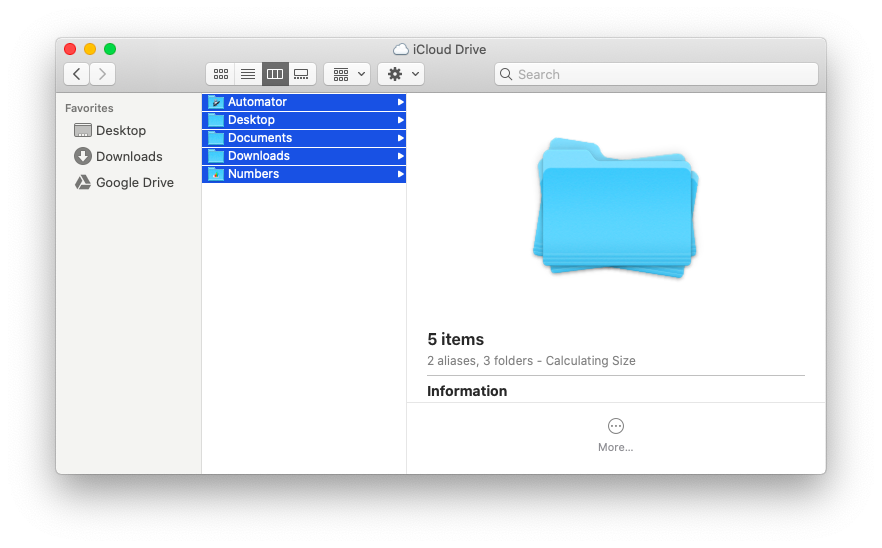 Photos is another place that frequently exceeds the allowance of Apple iCloud storage plans, especially if you automatically upload every picture you take on your iPhone. To extract them:
Open the Photos app on your Mac
Select all the photos or folders you want to move
Drag your selection to a local folder on your Mac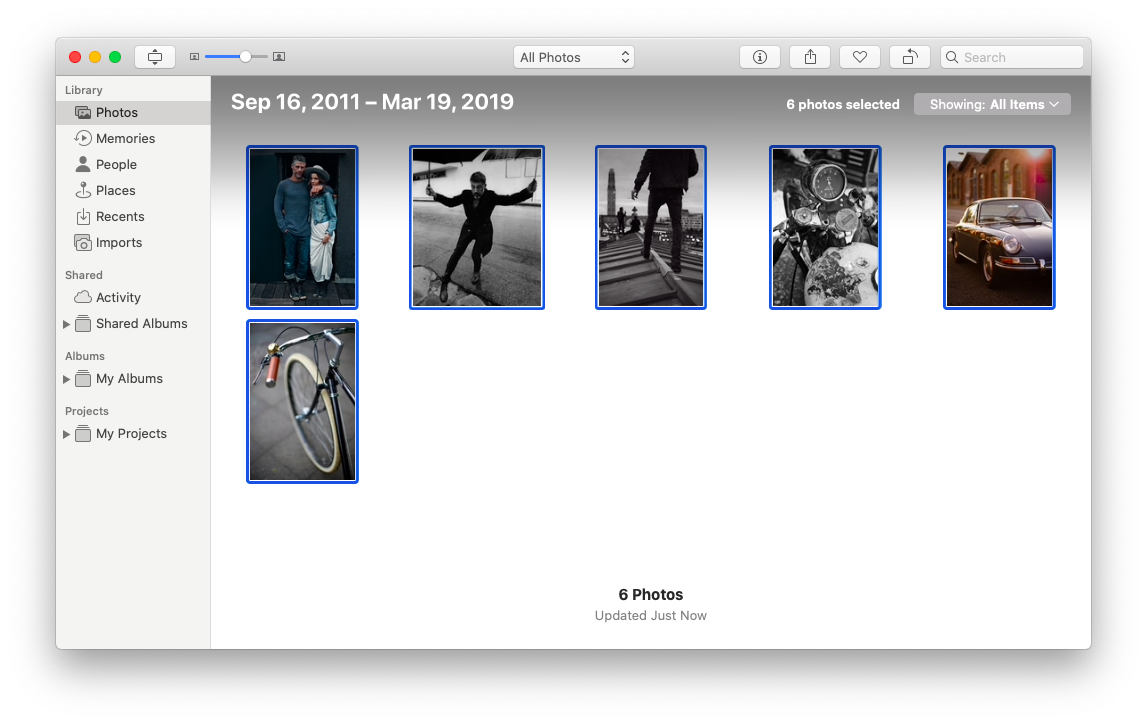 Once your iCloud Drive and Photos information is safely exported, you can go back and delete the originals. If that wasn't enough to get your iCloud storage down to below 5 GB, you can also export data from other apps, such as Contacts and Reminders. Do so by selecting the necessary information and then clicking on File ➙ Export in the menu bar.
How to cancel iCloud storage plans
Whichever Apple iCloud storage plan you have, you can always choose to downgrade or cancel it (essentially by downgrading to the free 5 GB plan) if you find you don't need it anymore.
To downgrade your iCloud storage on Mac:
Open System Preferences ➙ Apple ID
In the iCloud tab, select Manage…
Click Change Storage Plan ➙ Downgrade Options
Pick one of the iCloud storage plans available, including the free one
Hit Done
How to securely back up your data
One of the most popular questions when people are about to decide to pick one of the cheaper iCloud plans is what's going to happen to their data once they downgrade?
In general, Apple seems to be quite generous with its policy and promises to keep your overreaching data intact for 30 days. After that, however, your data will be removed and there'll be no way to retrieve it. Naturally, the smartest thing to do in this situation is to find a safe place to back up all of your data even before you downgrade your plan, so you never risk losing anything.
Get Backup Pro is the most secure vault for all backups from your iCloud Drive. This macOS backup manager can protect you from any data-loss calamities by automatically saving your files via clone, copy, incremental, or versioned backups. You can also synchronize your folders with other Macs you own (e.g. at home and work) and recover your volumes in an instant.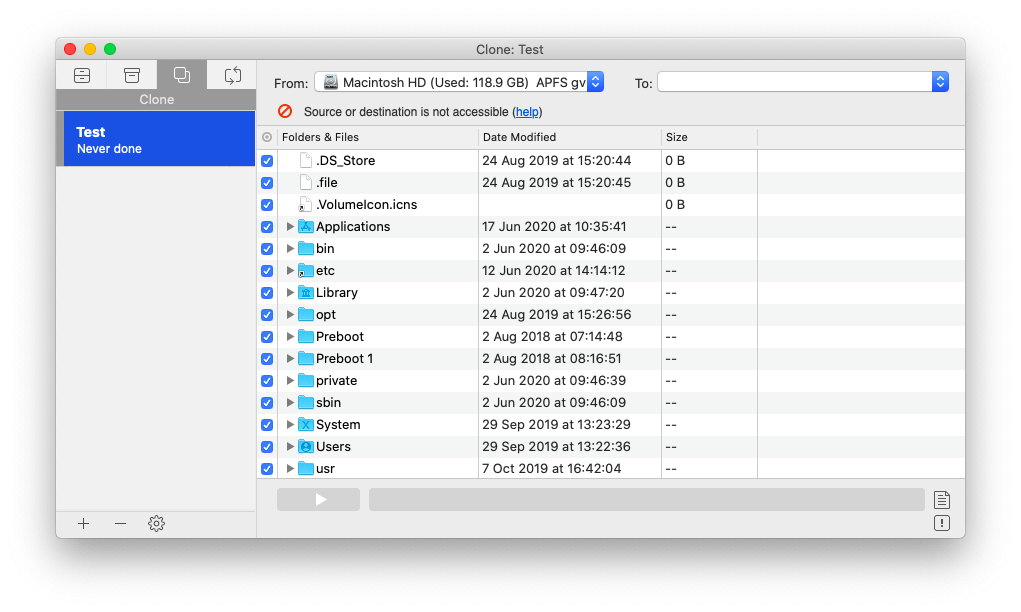 How to manage devices without iCloud
When you go to cancel or change iCloud storage plans, you might wonder how it's going to affect the way your devices sync with each other, whether it's music, social media, or apps. While there's still lots of space for lightweight content to think on a free 5 GB iCloud storage plan, you might want to find another way to manage heavier files.
AnyTrans for iOS is the most comprehensive iPhone storage and synchronization manager out there. Not only does it seamlessly back up all the data on your iPhone, it also transfers any information you need through iTunes (Music) and iCloud. As a bonus, AnyTrans makes it easy to switch to a new iPhone and even has the option to mirror your iPhone screen on the Mac.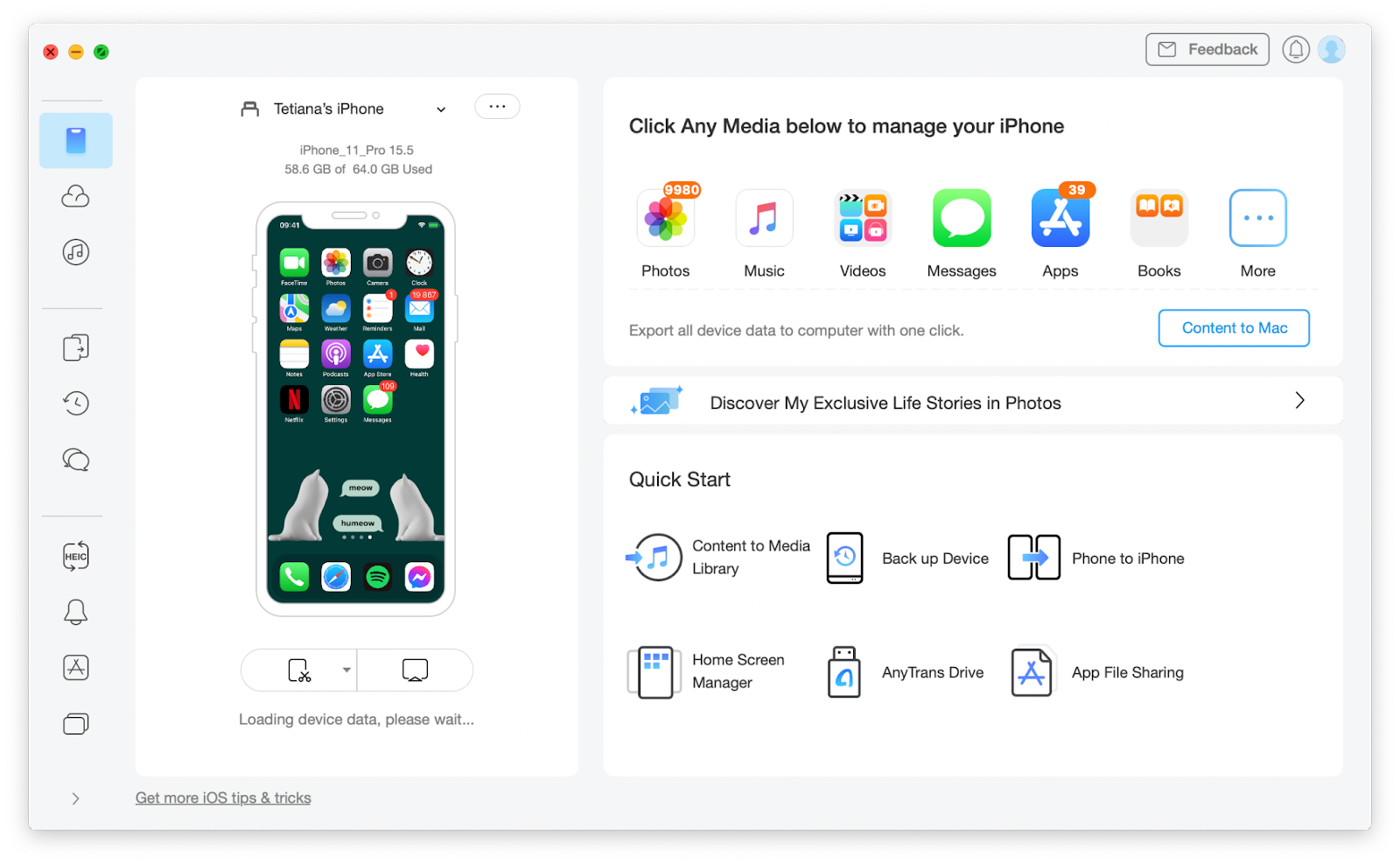 In the end, if you're not happy with iCloud storage cost and iCloud pricing, there's very little downside to downgrading your plan, extracting your data, and taking your business elsewhere. For example, you can use Get Backup Pro to create secure and encrypted backups for all of your data, and then AnyTrans for iOS to completely manage your iOS devices.
Best of all, Get Backup Pro and AnyTrans for iOS are available to you absolutely free for seven days through a trial of Setapp, a platform with more than 240 top-of-the-line Mac apps, from to-do managers (2Do) to time-lapse creators (GlueMotion). Explore all these apps at no cost and see which ones could improve your productivity today!