How to pick the best iCloud storage plan for you
In the world where information grows exponentially year on year, all of us naturally require more and more storage on our devices. For a long time, Apple has been shipping its products, especially iPhones, with deliberately low storage capacity (e.g. 8 or 16 GB). While the situation is a bit better now (iPhones start at 64 GB), the continuous improvement in camera quality and the increasing complexity of apps means that too might not be enough.
To solve the problem, it's possible to offload most of your data to a cloud, keeping it available when needed, but without taking over your device. Every major tech company, be it Google, Microsoft, or Dropbox has their version of the cloud. Apple's one is called iCloud. But what's Apple iCloud storage really, how much does iCloud cost, and how to get more iCloud storage when needed?
What Are iCloud Storage Plans?
When you get any Apple device, whether it's a Mac, iPad, or iPhone, you're asked to create an iCloud account, which grants you 5 GB of cloud space for free. Not much, but there are also ways buy more iCloud storage:
50 GB for $0.99 a month

200 GB for $2.99 a month

2 TB for $9.99 a month
This iCloud pricing is in US dollars for the US market. Your region might vary slightly. Additionally, starting at the 200 GB tier, you're able to add your family to iCloud using Family Sharing (up to five members). Each family member would have their own account and private storage space, sharing the total amount available. A great way to split the cost!
You might think that the 64 GB coming by default with your iPhone might be enough. After all, what is all this Apple storage being used for? Here are just some examples:
Any files in your iCloud Drive (from documents to music)

Any synced data from your apps (both default and third-party)

Any photos and videos in the iCloud Photo Library

Any backups
While 64 GB will probably last you a few months or even a year, older phones with 8 or 16 GB tend to fill up their storage and 5 GB of iCloud in weeks, which makes the iCloud upgrade basically inevitable. If that's your case, here's what to do when you want to upgrade iCloud storage.
How to buy iCloud storage on Mac and iPhone
As you now know how much is iCloud storage for all the iCloud plans, you might feel ready to part with your money. But which iCloud storage cost is the most optimal for you?
50 GB is the first paid tier after the free 5 GB. It essentially gives just enough space for a casual user who's not that much into photography and simply wants to buy iCloud storage so it doesn't run out doing everyday tasks. And for just $0.99, it's a no-brainer.
200 GB is more of a prosumer level, or someone who's really into taking lots of pictures, which occupy more and more space as our iPhone cameras get better. This tier also works for professionals who want to keep lots of documents safe on their Mac and families, since you're able to share 200 GB between five family members (note that 50 GB doesn't let you do that).
Finally, 2 TB is perfect for those who are into filming videos from their travels and want to make sure they have their media collection accessible at any time. iCloud prices this tier at $9.99 a month, so it also might be just worth paying if you never want to think about iCloud storage pricing ever again.
When you know which of the iCloud storage plans you want to go for, you can upgrade on your Mac in just a few clicks:
Go to System Preferences ➙ Apple ID

At the bottom, choose Manage…

Click Buy More Storage…

Select the appropriate tier ➙ Next

Follow the process of verifying your payment information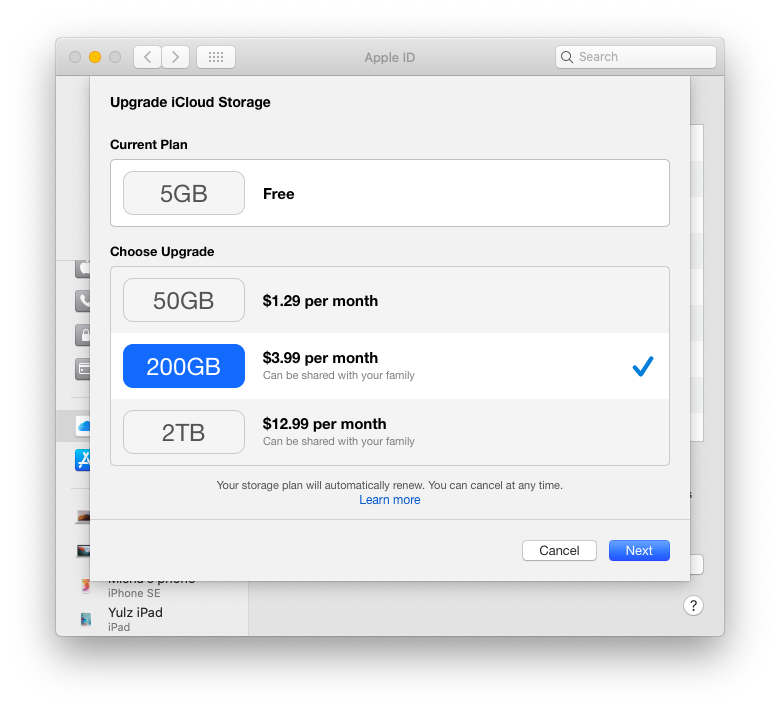 All the extra space will be accessible to you from any device. But if you want to upgrade iCloud storage from your iPhone, you can do that too:
Go to Settings ➙ Your Name

Tap on iCloud and then Manage Storage

Tap on Change Storage Plan

Select the one you need and tap Buy
How to clean your Mac to spend less
No one likes to waste money. And even though the Apple iCloud storage is definitely not the most expensive thing you can purchase, the difference between the lowest paid tier and the highest is still over $100 a year (or more if you manage to fit everything into the free plan).
So one of the best ways to pay less for storage is to have less stuff sitting around. Why pay for duplicate photos, unneeded email attachments, and other support files (e.g. cache, logs)? Luckily, just one app can help you out here.
CleanMyMac X is the best Mac optimization software around that's not only able to clean dozens of gigabytes of unused files from your Mac but also maintains your privacy, security, and optimal performance.
For a simple cleanup with CleanMyMac X:
Open the app and navigate to System Junk

Click Scan

Review Details if you need to, but otherwise just tap Clean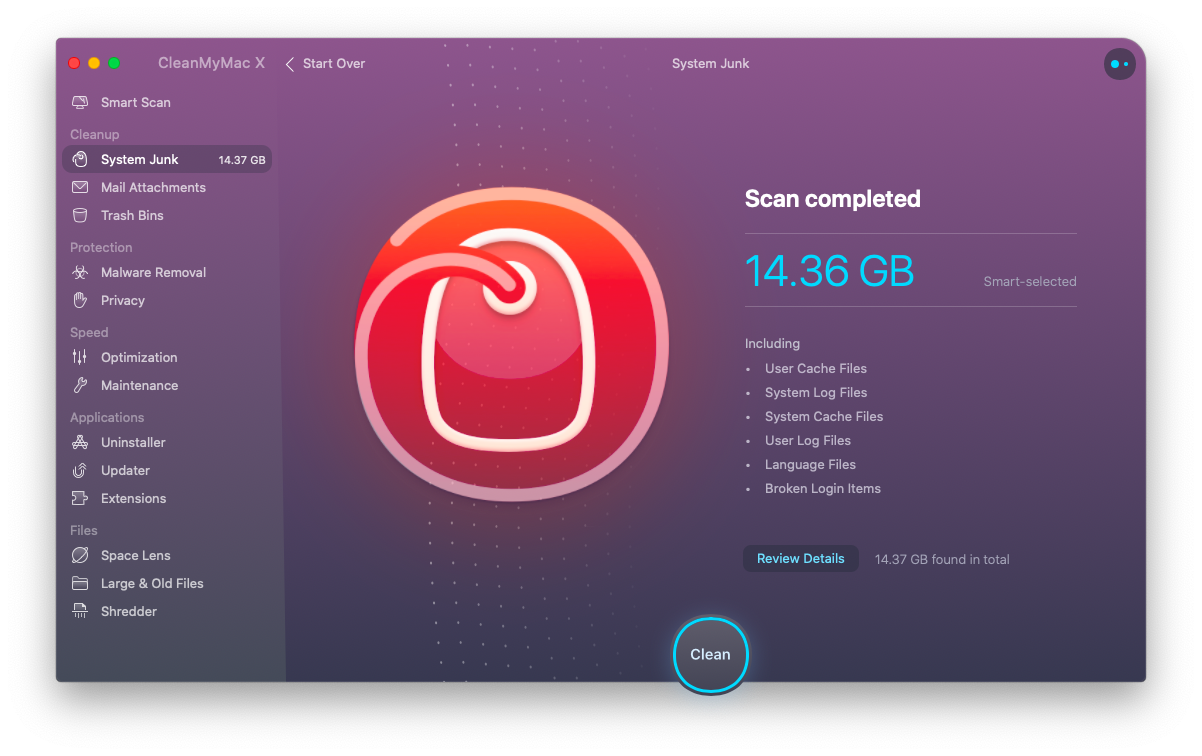 CleanMyMac X features lots of scans for every need. For example, another one you can use to fit into one of the lower iCloud plans is Large & Old Files, which visually shows you all the hefty documents you haven't used for a while.
How to sync data without iCloud
Most people like iCloud because it lets them sync files between their iPhones and Macs. But if you avoid using iCloud to do this, you can save up lots of extra space and lower your iCloud storage cost. You just need a proper file-transfer app.
AnyTrans is the leading utility in helping people manage their iPhone content, including backups and syncing media files. Just connect your phone using a USB cable and quickly sync and transfer any content you need.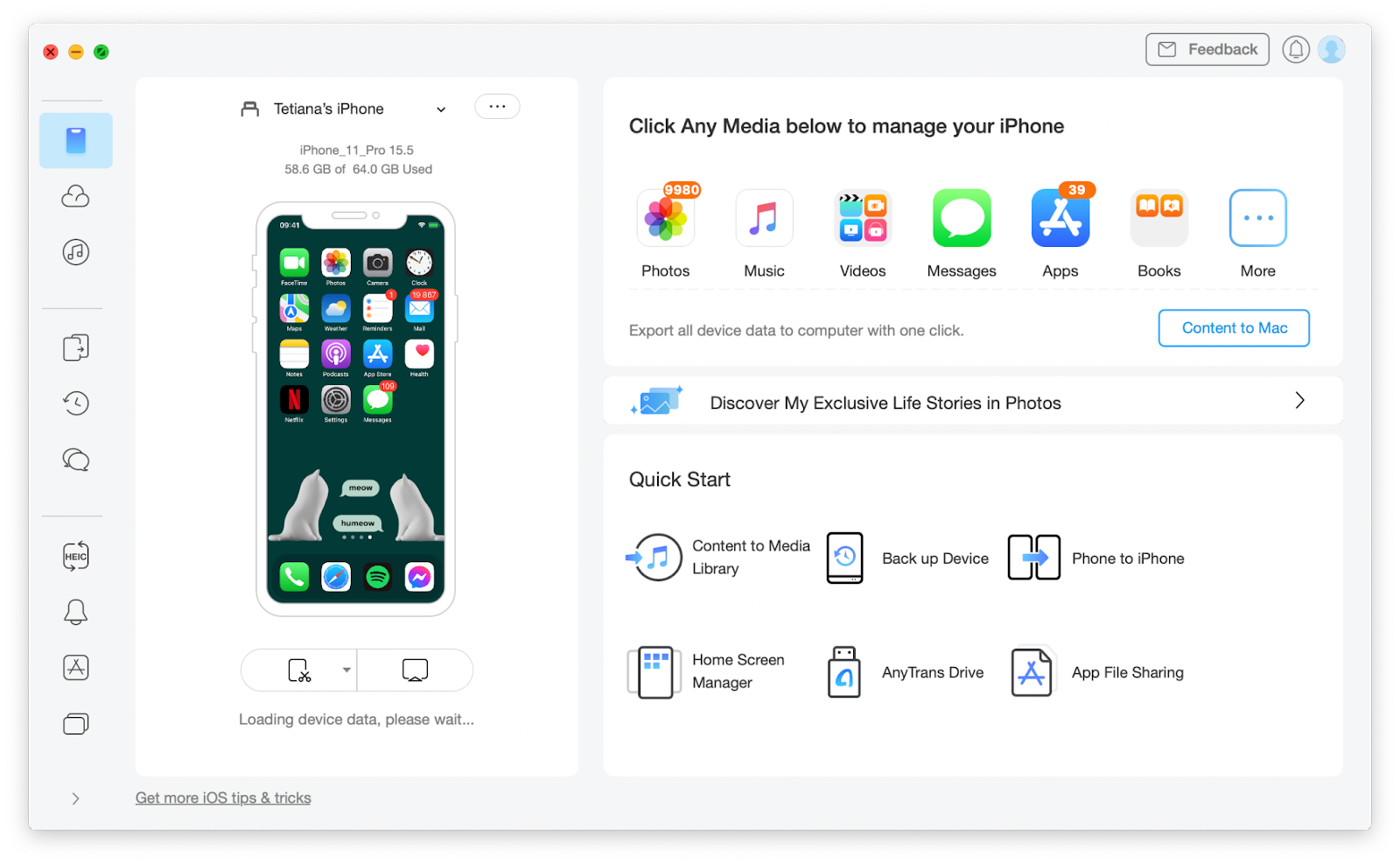 How to back up your Mac without iCloud
If you use your Mac a lot for work, store videos, or generally have lots going on, one of the things that will take up a major share of your Apple storage is backups. So why not look for other ways to store them?
Get Backup Pro is a top-grade solution when it comes to saving you from any data-related catastrophe. It offers you a comprehensive selection of backup methods: copy, clone, incremental, as well as versioned. You can even create bootable backups, save files selectively, or put the whole process on schedule, so you never have to worry about the safety of your files ever again.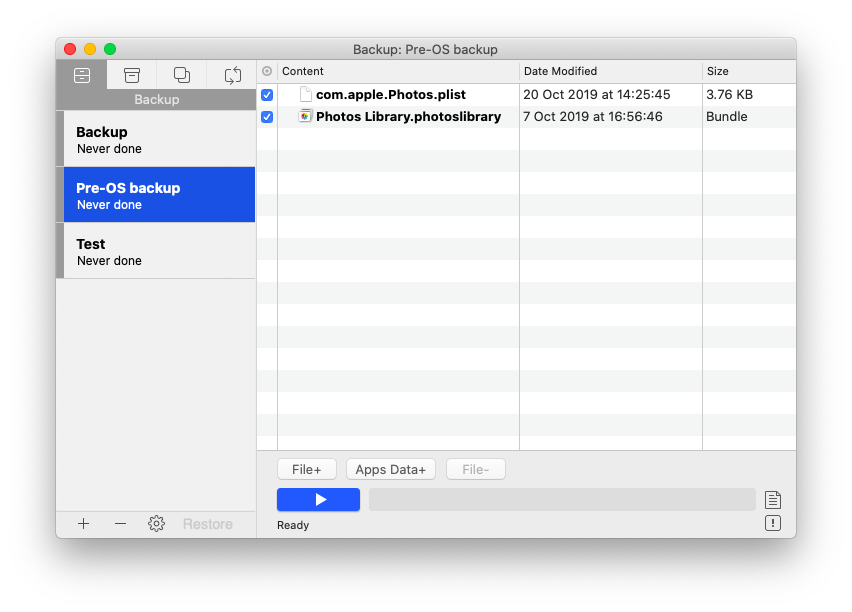 Using a combination of CleanMyMac X to get rid of all the extra files, AnyTrans to avoid storing synced files, and Get Backup Pro for all your Mac backups will help you get your overall iCloud cost under control, into one of the lower tiers, and save you quite a bit of money every year.
Best of all, CleanMyMac X, AnyTrans, and Get Backup Pro are available to you at absolutely no cost for seven days through Setapp, a platform of more than 240 top Mac and iOS apps for solving virtually any tech, business, or even creative problem you might encounter, from optimizing your code to managing projects to editing videos. Just give it a try today for free and see for yourself!