How to how to manage your iCloud Storage and Free up storage space
Apple's default cloud storage solution, iCloud, comes with 5GB of storage for free. Everyone with an Apple ID can take advantage of iCloud for their iPhone, iPad, or Mac.
But 5GB goes quickly! Apple offers the limited storage in large part because it's there to hold iPhone and iPad backups, and some file transfers as needed. You can get anything from 50GB to 2TB of extra storage, costing between $0.99 to $9.99 per month, but should you?
When you factor in photos, videos, files from your devices, calendars, mail, and third-party apps on top of your backups (which eat up most of the free tier of storage anyway), that 5GB feels like it's not even there!
Instead of paying Apple, we'll show you how to manage iCloud storage, tips for properly managing iCloud storage on all of your devices, and suggest some ways to eliminate your dependence on Apple's cloud service.
How to manage iCloud storage on your Mac
You can manage your iCloud storage right from your Mac, and there's no need to visit iCloud.com or even look at your iPhone or iPad! If you've ever asked yourself "how to manage iCloud storage on Mac?" – here's your answer:
From the menu bar on your Mac, click the Apple logo on the top left corner
Select "System Preferences" from the drop down menu
Select "Apple ID" on the top right of the new window
From the left side of the window, select "iCloud"
Select "Manage" at the bottom of the window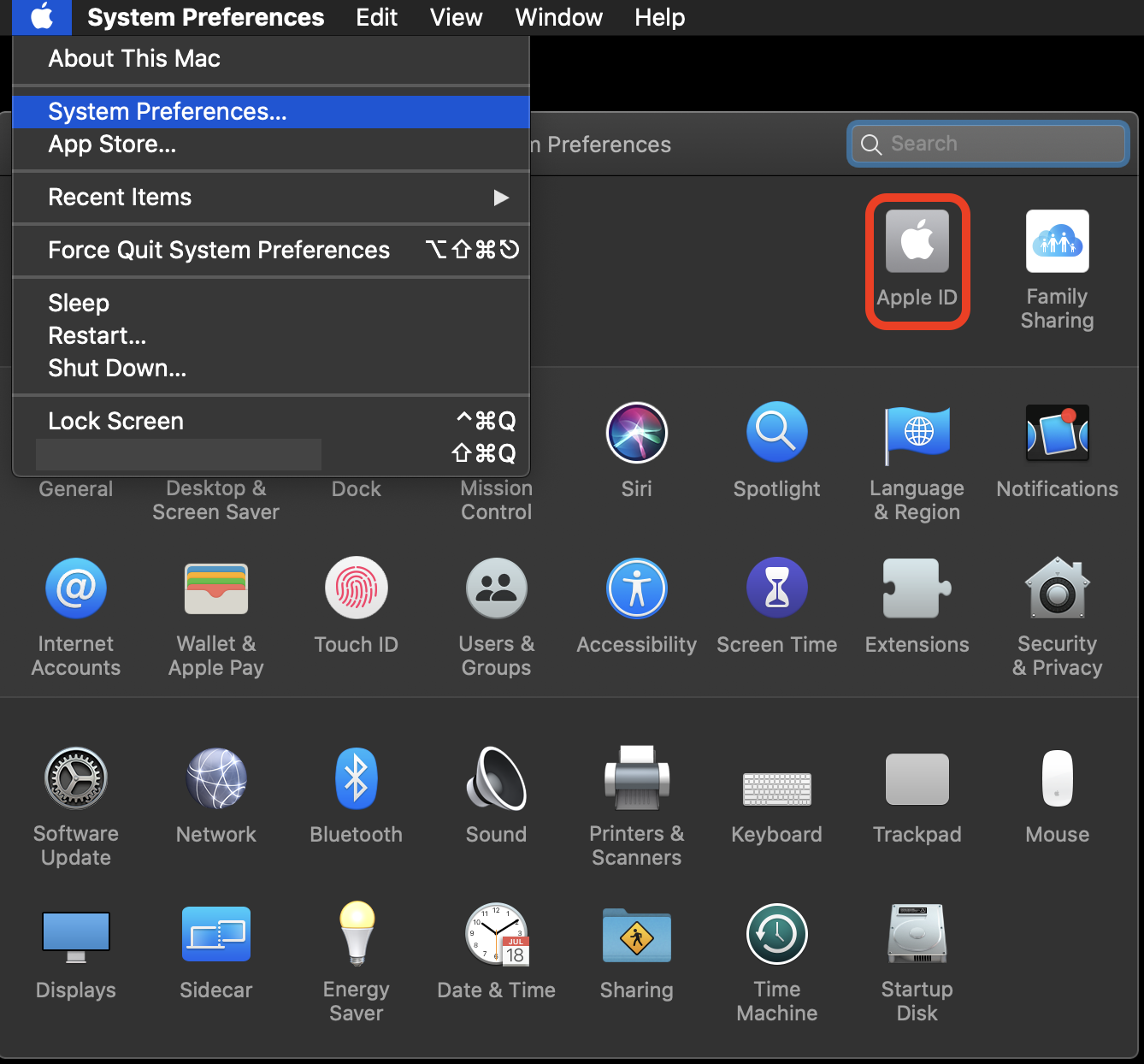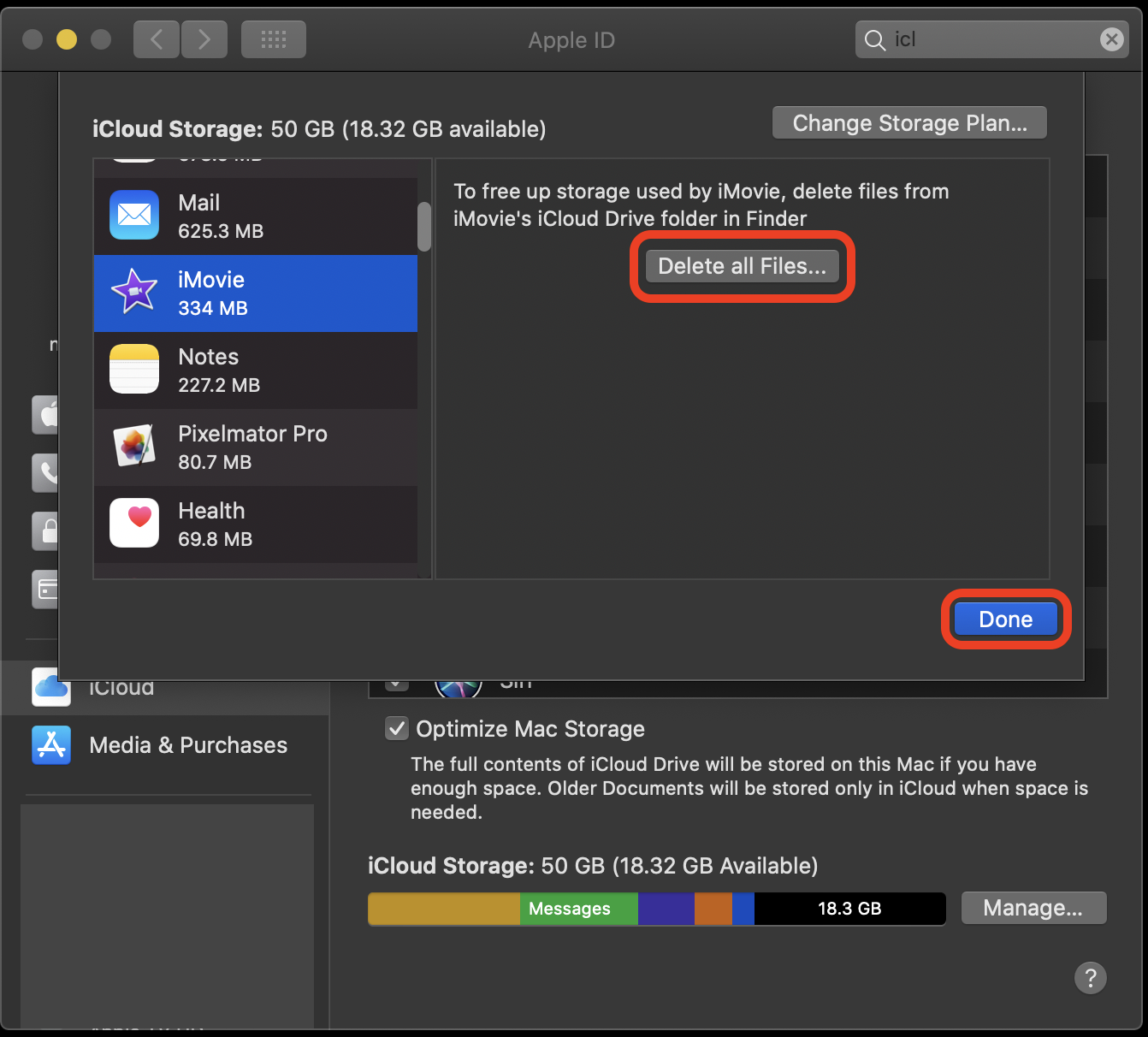 From here you can select individual apps and delta files associated with those apps. In the screenshot above, I would be able to delete 334MB of video from iMovie, as an example.
How to free up iCloud storage space
Ever asked yourself "how do I see what's in my iCloud storage?" Apple doesn't let you see what's in iCloud from any iCloud prompt. All you'll see is how much space an app is gobbling up in iCloud. Some apps will let you view files in Finder on your Mac, but most simply let you delete what's stored in iCloud.
Some apps, like Photos, are always a direct representation of what's in iCloud if you're using icloud to sync that data. Now that we've told you how to clear iCloud storage on your Mac, we'll answer your other burning question: how do i manage my iCloud storage the right way?
Check your Photo Library
Your photo library in Photos is one of the apps that takes up the most space in iCloud. Luckily, it's also really easy to manage!
To clear up your photo library, simply open up the Photos app on your Mac, and delete images you no longer want. Keep in mind those photos don't disappear immediately, though; to fully delete your images, you will want to head into the "Recently Deleted" folder and remove all images from that folder.
And that sounds pretty tedious, doesn't it? Apple did that purposefully as a safeguard against accidental deletion of images, but it's not helpful when you're looking to clear up space in iCloud, or on your devices. And chances are you're trying to get rid of duplicate images, but who wants to sit there and poke through an endless stream of images to find duplicates?!
Instead, give Gemini a shot. Gemini is focused on one thing: finding duplicates. It can search any folder you have on your Mac, including your photos library, which helps you maximize your on-device storage as well as what's eating up your iCloud storage!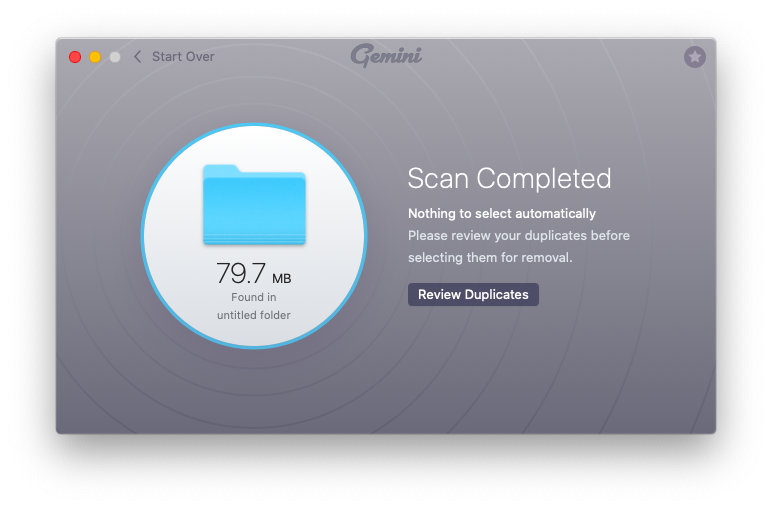 Mail and messages
Two other apps that take up far too much of your iCloud storage are mail and messages. Apple's iMessage platform is awesome, but like mail it holds onto attachments for far too long. It's great to be able to scroll back and find a picture, but messages takes it a bit too far sometimes.
Mail is another service you may not think is consumptive, but it is. One reason mail is so out of control is Apple's Mail app requires a lot of management if you're concerned about memory or iCloud consumption. A better option may be a third-party app like Canary.
Many of us treat email like a triage center for productivity, and that's one area where Canary shines. It has a focused inbox option which learns which of your emails may be most important day-to-day, and offers them up first in your inbox queue. You can also drag and drop emails into to-do lists, or schedule them for follow-up later on.
Canary also deletes junk mail automatically rather than filing it away in a folder, if you like. If you go digging through your email app right now, we bet the junk mail folder is chock full of stuff you definitely don't want or need – but that's also eating up your memory and iCloud storage.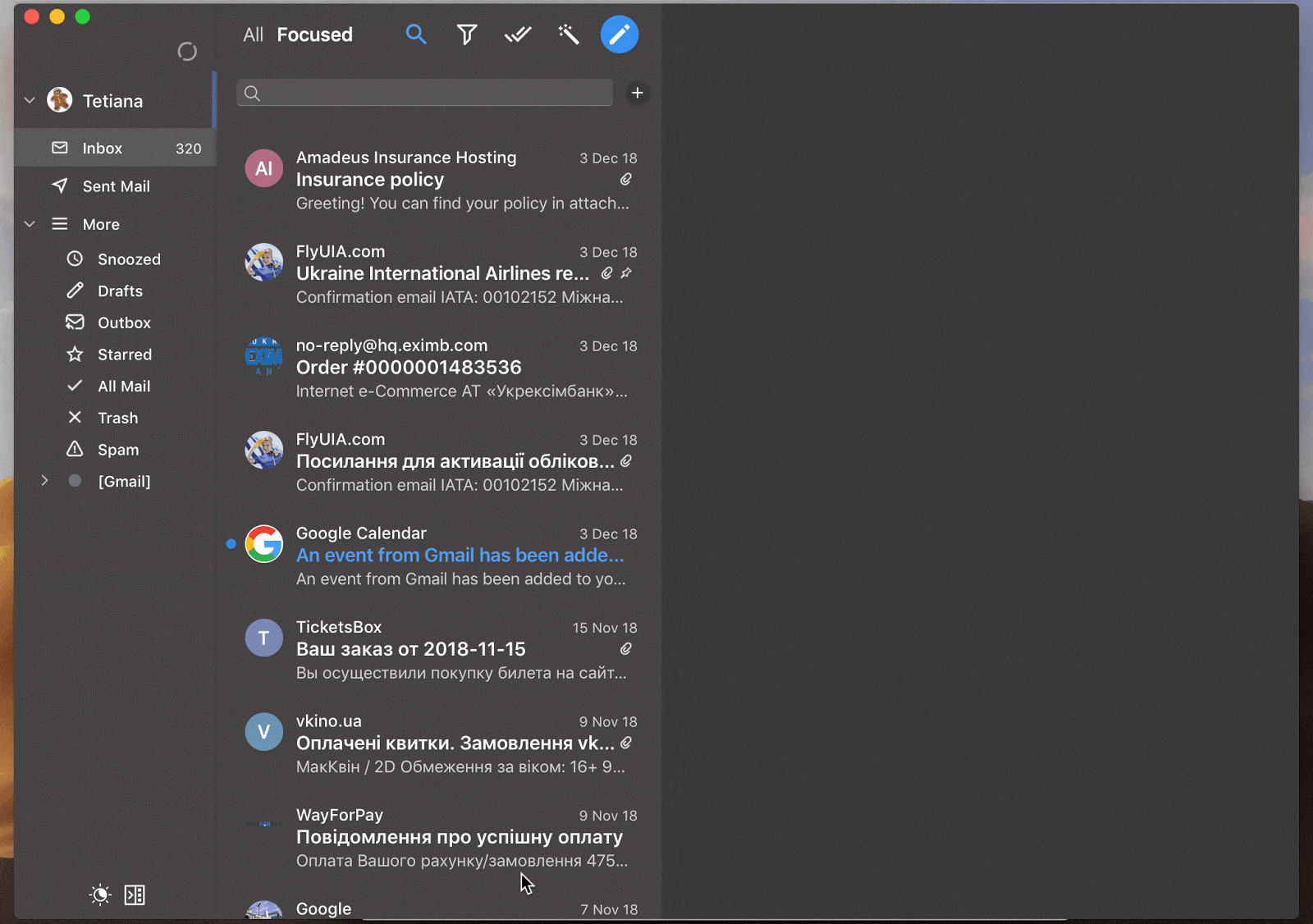 Clean your Mac
Sounds so simple, doesn't it? If you're used to going through your Mac's file system to delete unwanted files, it's a daunting task. We've told you how to clean your iCloud storage on a Mac already, but how can you tell if your Mac's files are taking up space in iCloud? It's easy:
From the menu bar on your Mac, click the Apple logo on the top left corner
Select "System Preferences" from the drop down menu
Select "Apple ID" on the top right of the new window
From the left side of the window, select "iCloud"
Select "Options" next to "iCloud Drive"
If you see "Desktop & Documents Folders" selected, that means iCloud is storing files and folders you have on your – well, desktop or Documents folder! Now think about how many files you stuff into your Documents folder only to never think about them again.
Macs can get awfully full, especially if you're using them all the time and have a lot of pictures, music, videos, documents and other files. Students, creative professionals, digital nomads and knowledge economy workers love Macs but don't always like the space restrictions, which is why iCloud storage is often useful until you run out of space.
One way to solve this persistent problem is with CleanMyMac X, a popular and easy-to-use app that millions of people are using to find extra space without needing to manually dig through folders and files.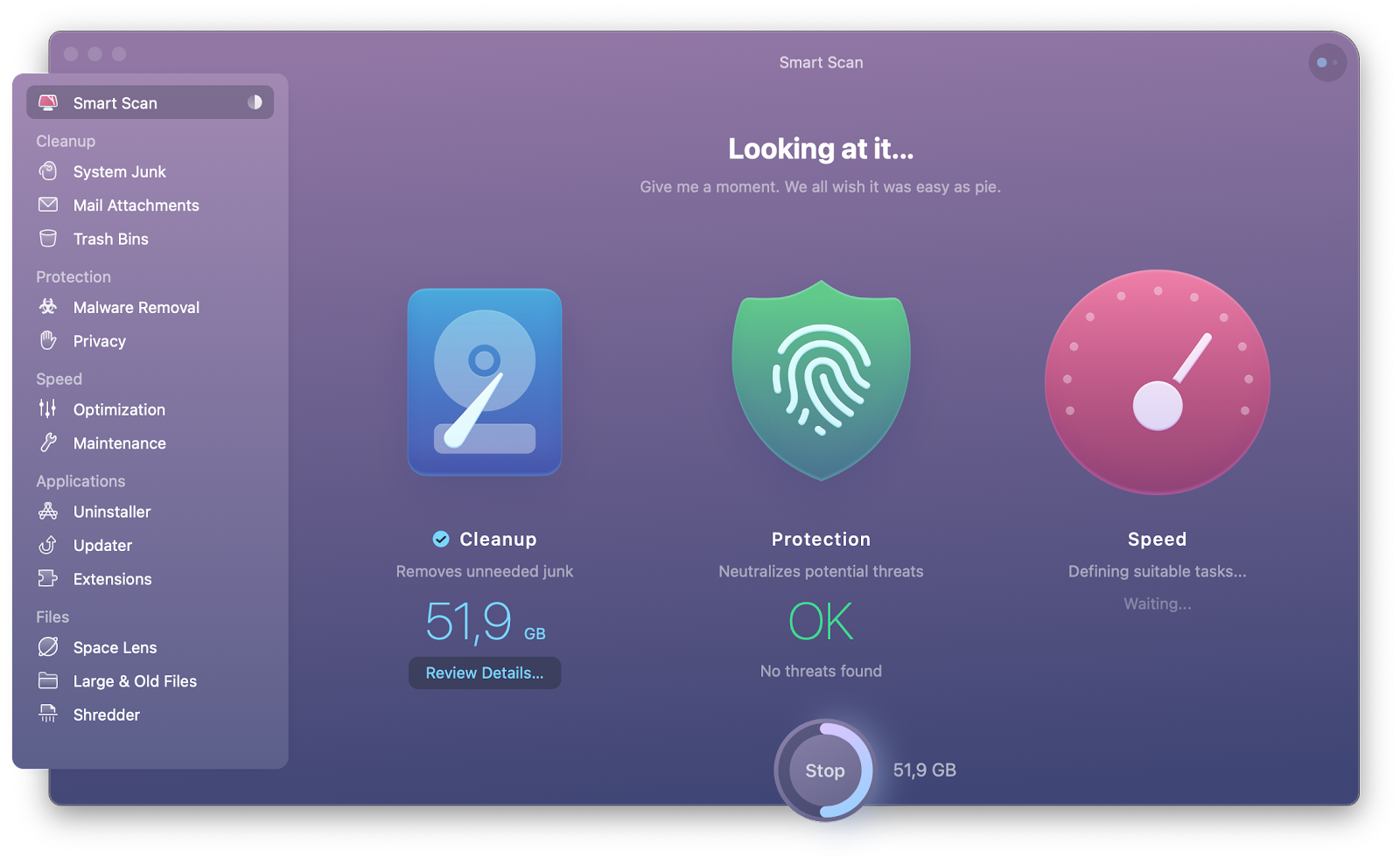 CleanMyMac has been downloaded by millions people around the world. The app identifies duplicates, apps and files you don't need, stuff you will just plain never open again, and other space hogs – then delete them. You can even shred files permanently to free up even more space. On average, most Mac users find an extra 62GB of storage, which also does wonders for your iCloud storage problem.
The best way to use CleanMyMac X to keep your Mac running in peak condition and get rid of junk is to simply open the CleanMyMac X app on your Mac, then run the "Smart Scan" feature. It will thin out all of your unnecessary junk. If you want to get more detailed about file deletion, try the "Large & Old Files" module in CleanMyMac X!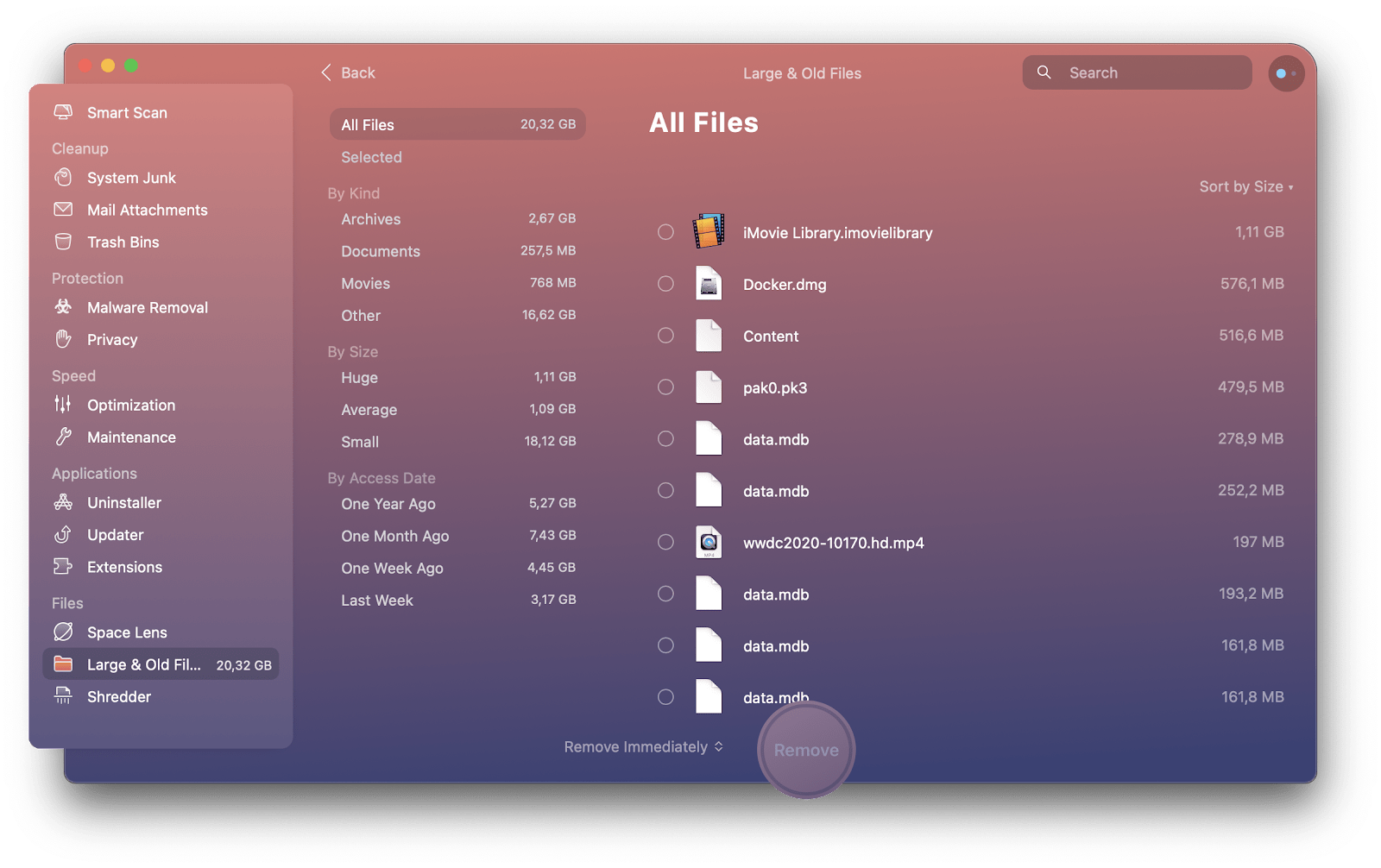 Delete old backups
Backing your Mac up is smart. Keeping tons of old backups isn't. Apple's Time Machine feature handles backups, but doesn't let you manage them. Get Backup Pro does, and it may be a better option for you than Time Machine!
Get Backup Pro lets you backup what you want, to any disk you like, and lets you manage how many backups you store on an external disk. It's a great option for those of us who like to backup often, then decide which backups we'd like to keep.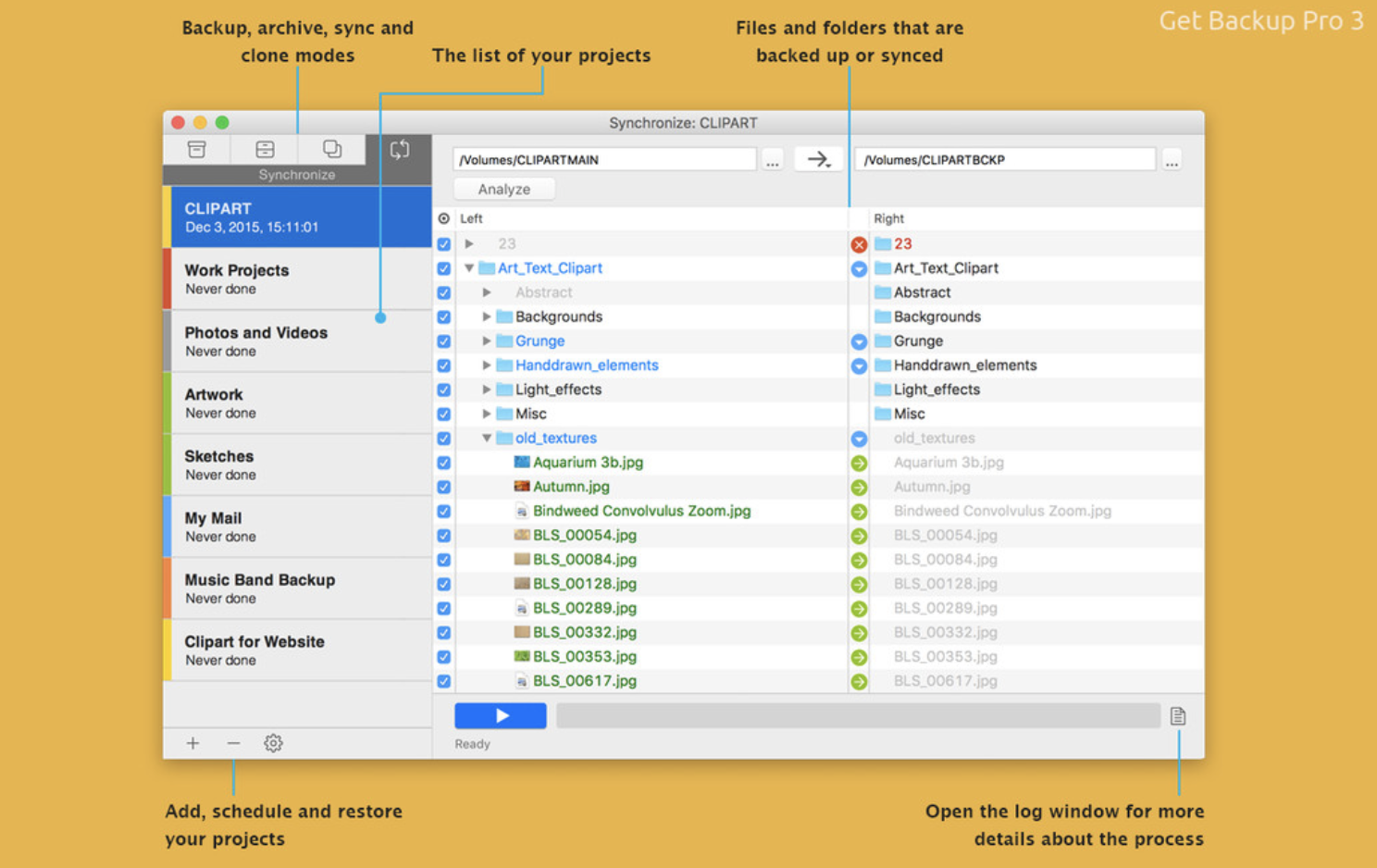 Change Storage Plan
If all else fails, you can purchase more iCloud storage. Here's how:
From your Mac menu bar, select the Apple logo in the top left corner
Select "System Preferences"
Select "Apple ID"
Select "iCloud" on the left hand side of the window
On the bottom right of the window, select "Manage"
In the popup, select "Buy More Storage" or "Change Storage Plan" on the top right of the window
Select the iCloud storage plan you want
Select "Next"
Follow the on-screen directions to sign in and authorize monthly payments for your new iCloud plan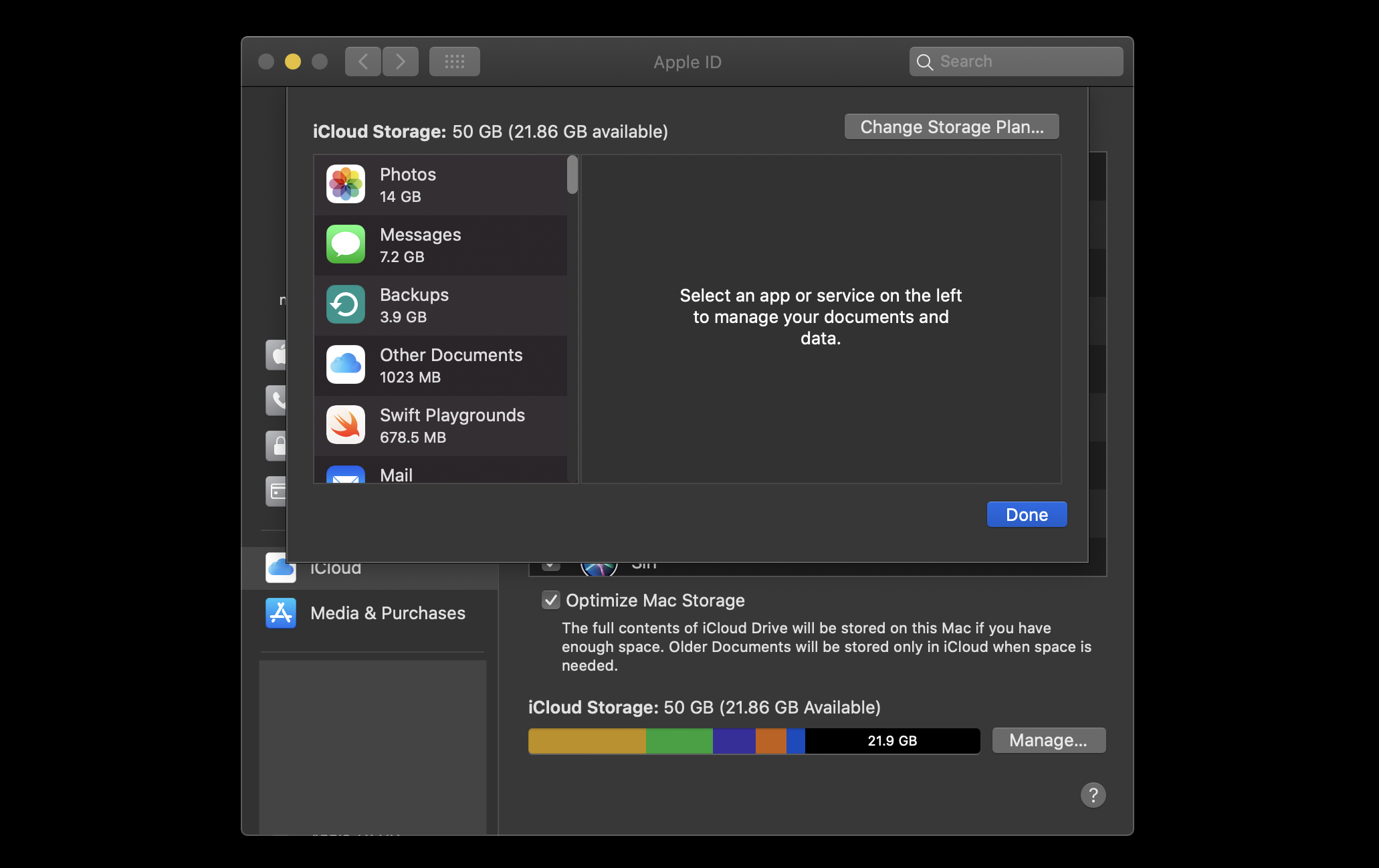 Here's are your iCloud storage options:
Free: Apple's free tier affords you 5GB storage
$0.99 per month: 50GB total storage
$2.99 per month: 200GB
$9.99 per month: 2TB
Conclusion
It's possible to take control of your iCloud storage options on the Mac with a few great apps. Apple makes it possible to manage your storage options, but it's a tedious process.
Luckily Get Backup Pro, Canary, CleanMyMac X, and Gemini are all available for free as part of a seven day trial of Setapp, a robust and incredible suite of productivity apps for your Mac. Alongside these four apps, you'll get immediate and unlimited access to over 150 other amazing apps in Setapp for free. When the trial period ends, continued access to the Setapp catalog is only $9.99 per month; an incredible deal, so why wait? Give Setapp a try today!