Remove duplicate files on your Mac with Gemini
It always starts with one stray file. Maybe it's a version of a presentation that didn't make the final cut. Maybe you downloaded an attachment twice. But all of a sudden, your Mac is bogged down by files that look alike.
Forget the attack of the clones — this is the invasion of the duplicates. These deadweight items add up, creating an unnecessary drag on your computer. But cleaning them out by hand is a drag too.
Luckily, there's Gemini, the duplicate file finder. This hardworking, no-frills file cleaner helps identify and remove unnecessary duplicates. With it, you can scan the nooks and crannies of your hard drive for free riders in just a few clicks. You may be shocked by just how much space these useless files take up, but the satisfaction of scrubbing them away forever is worth it. Here's how to get rid of duplicates once and for all.
Scan your Mac to find duplicates
To begin, click the large + button and choose which folders or sections of your Mac you'd like to scan for duplicates. You can select from the preset options, or click Choose Custom Folder to select something specific, which could even be your Dropbox or an external network drive. In fact, you can select multiple folders at once by holding down the Command key. When you're ready, click Choose. On the next screen, click + to add additional folders, then Scan For Duplicates.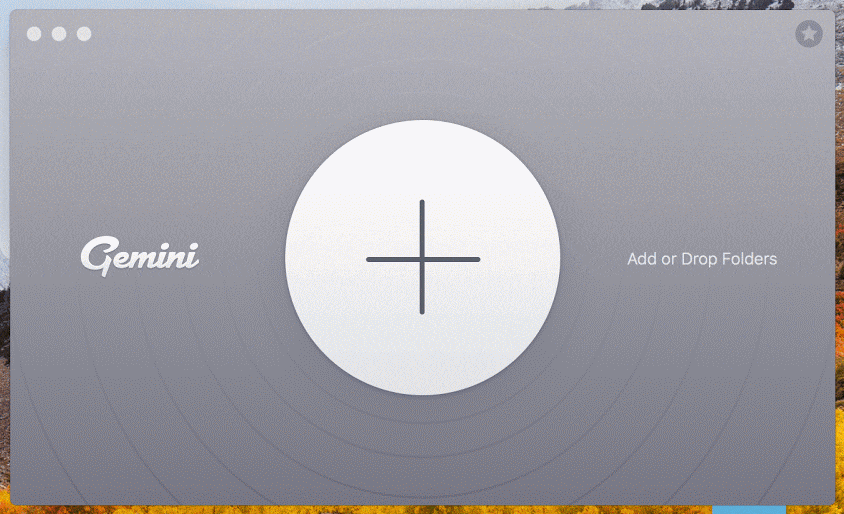 Select and delete repeating files
Once your scan is complete, the app will auto-select exact duplicate files for deletion. It will also offer you the chance to delete files that are quite similar to each other. To delete similars, click the arrow to the list and check the boxes of the files that you don't want to keep. The icons above will sort the versions by age, title, and size.
Once you've made your choices, click Remove.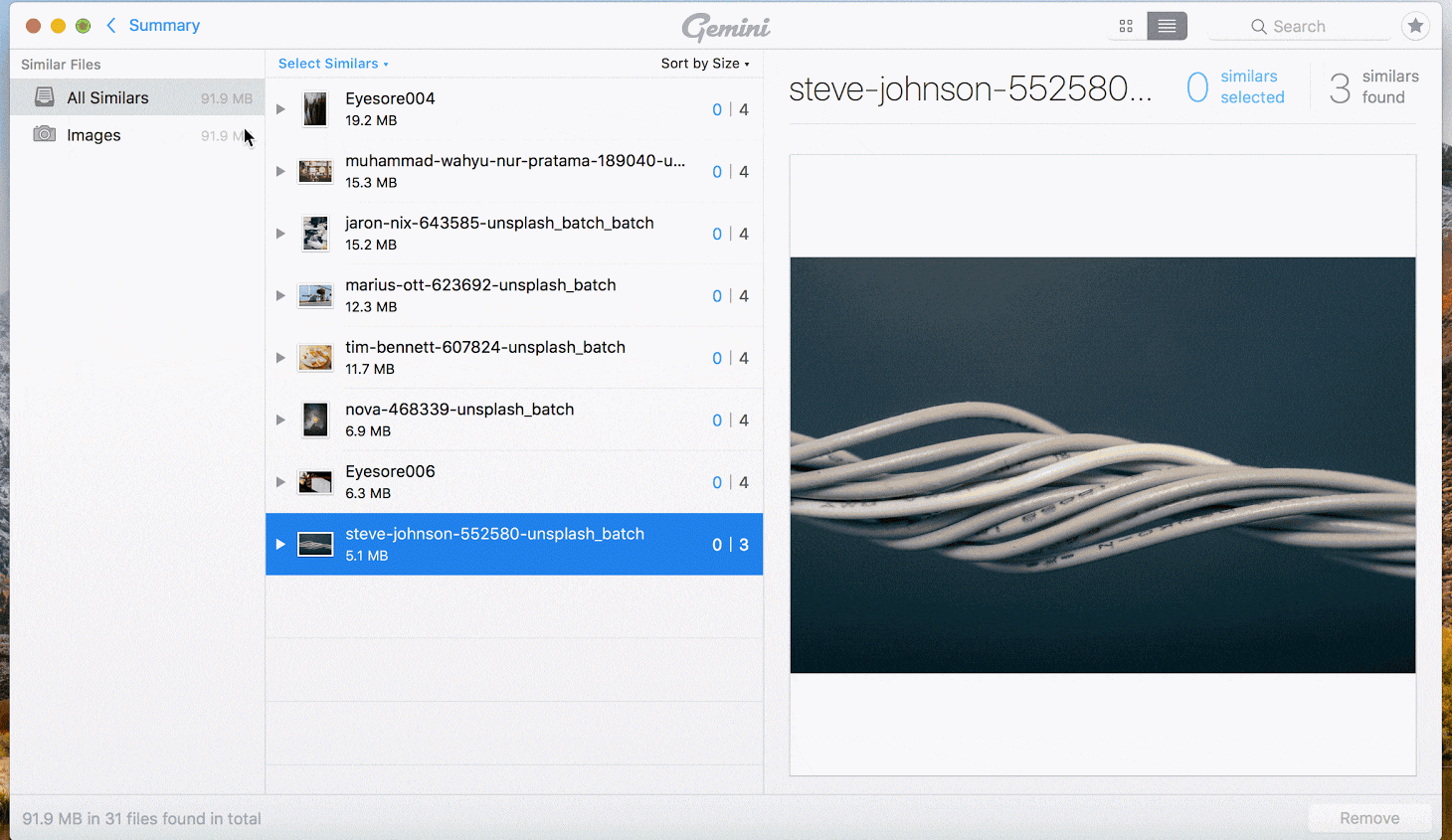 Approve algorithmic smart selections
As you use Gemini 2 more and more, it will analyze which files you tend to keep and delete and suggest rules for future scans, such as delete files that are more recent. You can review all the rules by going Preferences > Smart Selections and disable the ones you no longer need.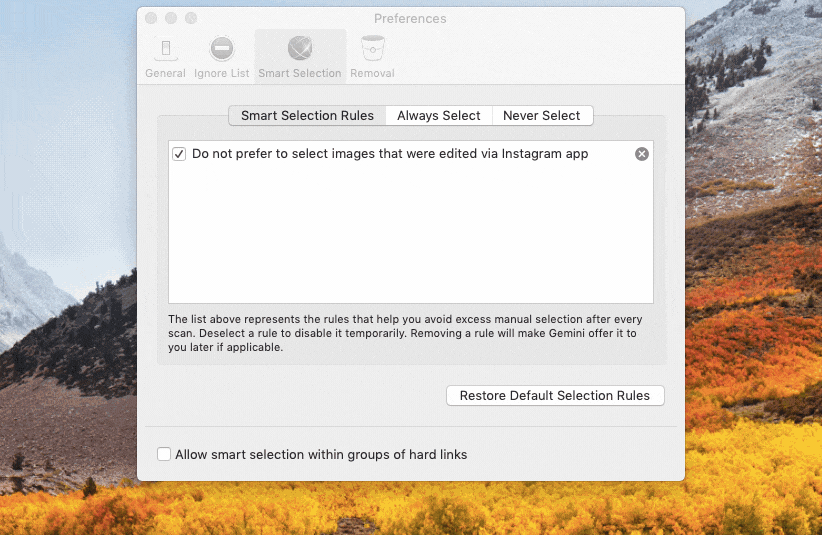 Clean up duplicates in Photos and iTunes
Don't let your excessive photo and music libraries accumulate waste forever by scanning them regularly with Gemini, which offers preconfigured options for scanning your media. If your photos are in a specific folder within your Mac, just select it as a custom folder. Gemini will ask for the Photos or iTunes apps to be open to scan their libraries.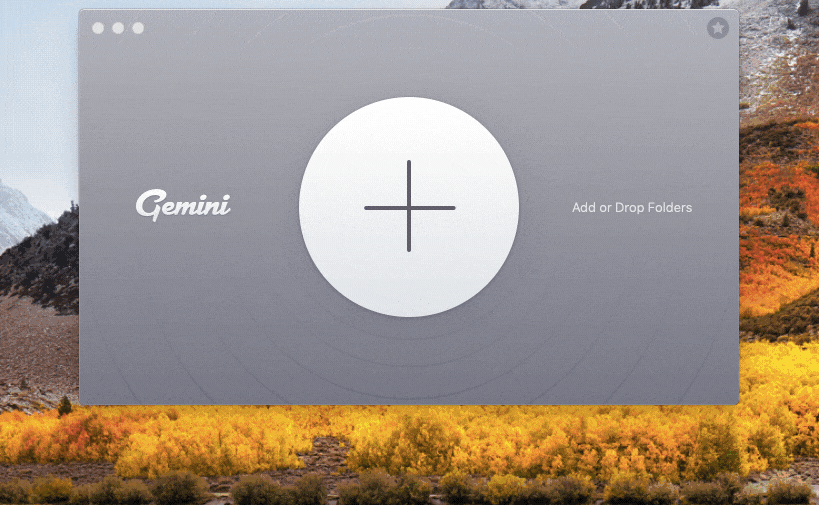 Restore accidentally deleted files
Unless specified in Preferences, Gemini doesn't permanently delete duplicates but rather puts them in Trash, from where you can easily restore them. And if you've noticed that you deleted some wrong images during the scan, choose Review Trashed and select the ones to put back.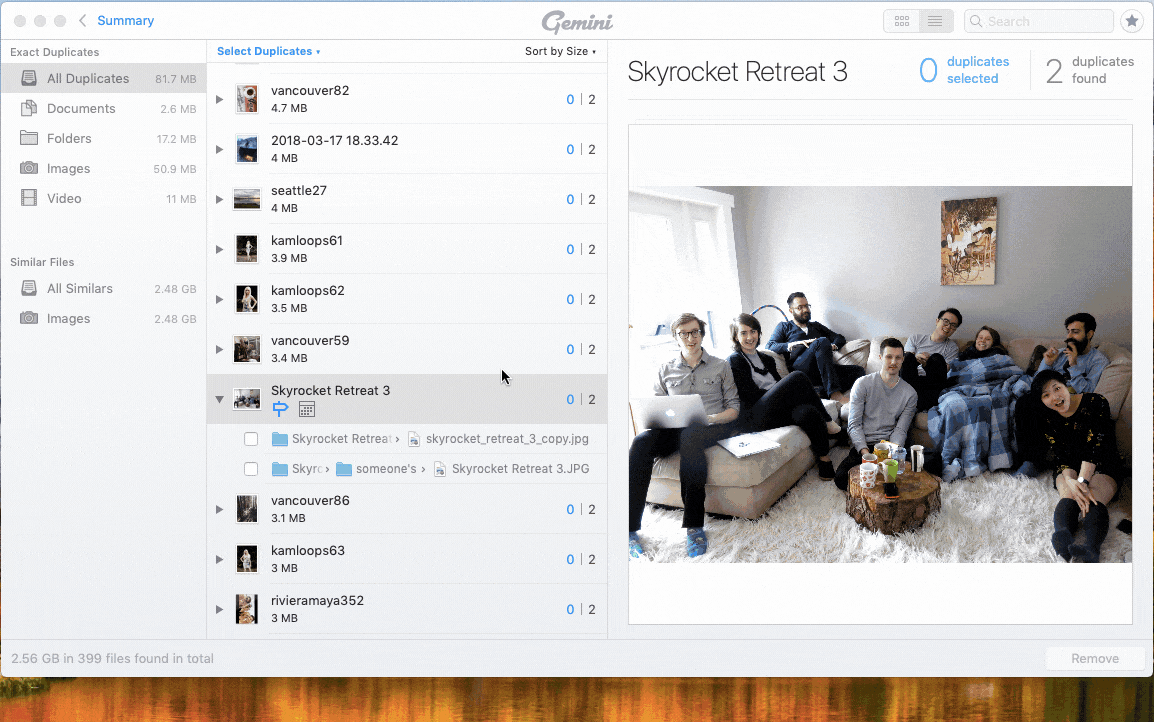 Replace duplicate files with hard links
To leave all files where they are but still save tons of space, you can choose the option in Gemini to replace files with hard links. Essentially, this will delete the duplicate files themselves and replace them with shortcuts to the originals while keeping the file images where they are.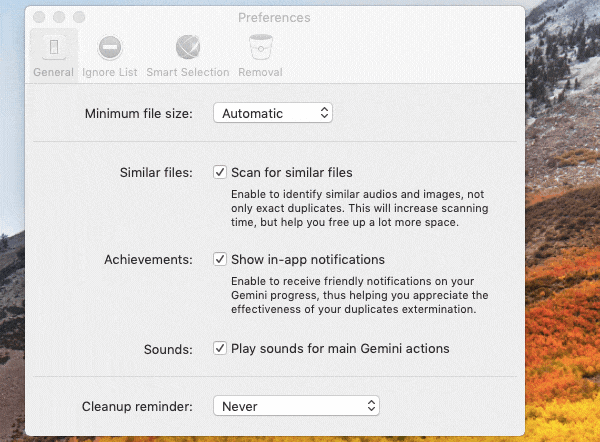 Unlock achievements
The more you use Gemini, the faster you'll advance through the app's Achievement system. You'll gain levels automatically, but you can check your progress at any time. Click the Star icon in the app window to see what badges you've collected, your overall rank, and what percentage you've already completed. It's a great way to stay motivated while getting rid of junk files.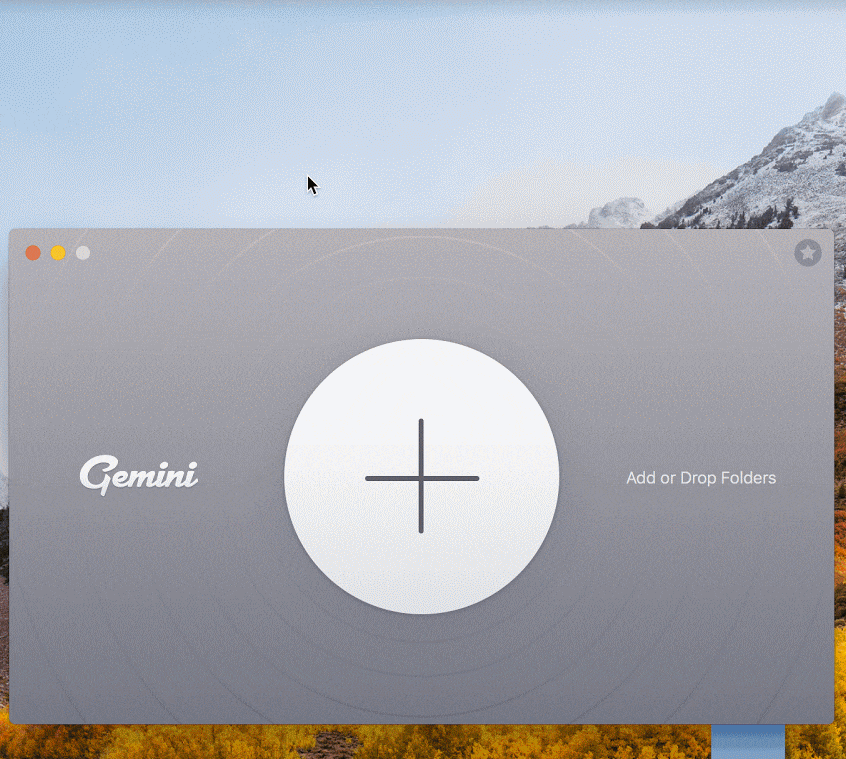 It can be hard to stay on top of all the duplicate files and near-identical versions that stack up on your Mac. Gemini gives you a fun, easy way to save that space. Download your copy free with your Setapp subscription.