How To Delete Text Messages On Mac
Text messaging is so ingrained into our days that it'd be difficult to imagine our lives without it. One can say texting is the perfect form of non-disruptive, asynchronous communication, since you only participate in it when convenient for you, as opposed to other real-time alternatives like calling.
Eventually, simple text messages (SMS) evolved to incorporate images and audio (MMS). In the meantime, the use of instant messaging (IM) software online, with AIM and Windows Live, was growing rapidly as well. Those two words collided and essentially merged with each other with the release of the iPhone.
Right now, most of us use at least a few messaging apps: Facebook Messenger, WhatsApp, Instagram, Telegram, Skype, Snapchat, etc. Apple's own iMessage, both on iPhone and Mac, remains wildly popular too, as well as regular text messaging. But, with so many services, how much data do we generate? And what's the best way to keep all this data private?
IM+ is the dream for those who need to use multiple messengers and social media, and simply can't manage dozens of various apps at once. With IM+, you can add any messaging service you like, from Skype to Instagram to Slack, and then use all of them from one straightforward interface. What's more, you can define notifications for work and personal accounts, use shortcuts to switch between services, and update your status with ease.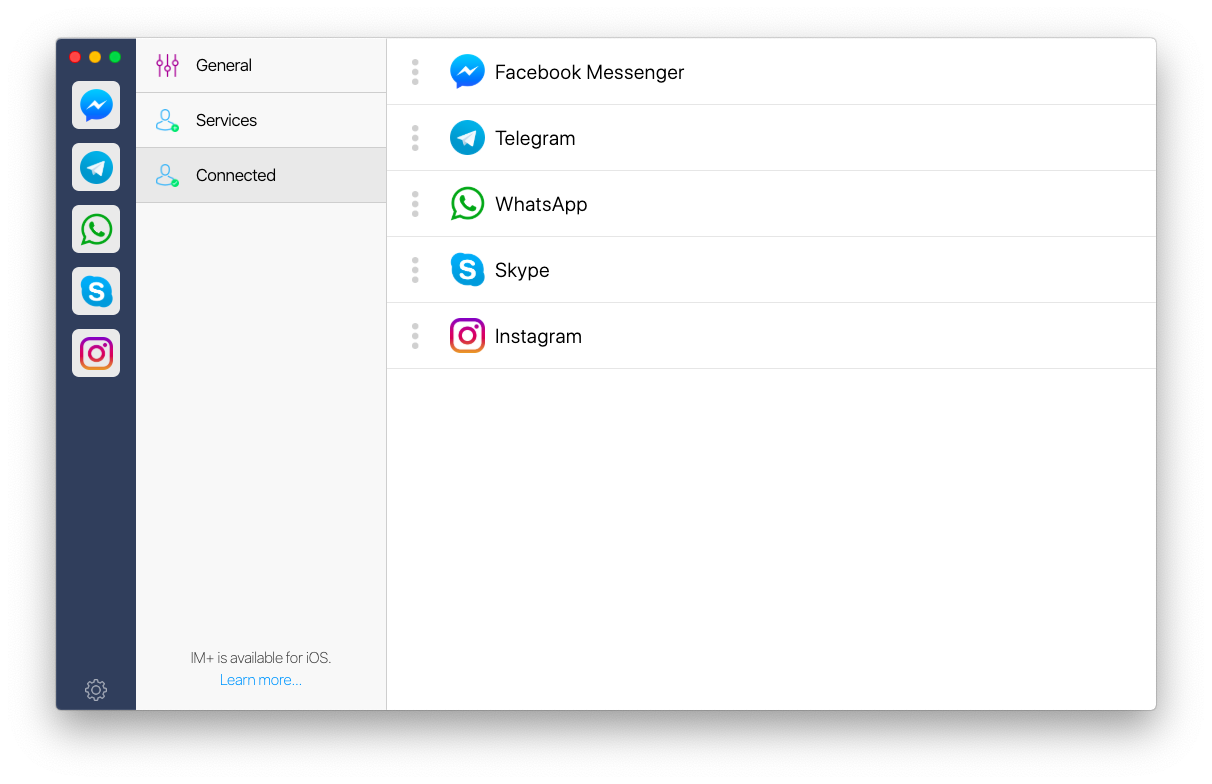 Best of all, ChatMate, and IM+ are available to you right now absolutely free during the trial of Setapp, a rapidly growing platform with more than 180 popular Mac apps to cover any problem you might have. Start by keeping your iMessages private, get a few apps to manage your other accounts, and see the immediate difference at no cost!
Get 240+ Mac apps for any job
Sign up to Setapp and try them for free.