iMessage not working on Mac: How To Fix It?
iMessage is Apple's proprietary chat platform that's found across all of its devices and platforms – even the Apple Watch! It's a really secure, useful free service Apple makes available to everyone using its various devices, which also supports regular text messaging as well.
At times, iMessage fails, most often on the Mac. There are smaller issues, like images not loading properly after iMessage idles too long on a sleeping Mac, and serious issues like iMessage refusing to work on the desktop altogether.
We'll discuss why iMessage has issues on Mac, why you can't send iMessage from Mac at times, why iMessage stopped working on Mac, and discuss an iMessage replacement app that may help everyone avoid these issues.
How to fix iMessage not working on Mac
Why won't iMessage work on my Mac? It's a simple question with several possible solutions. Because each Mac has different settings and unique app settings, there's not a single answer that works for everyone. Still, it's worth troubleshooting, as one of the solutions below likely solves any iMessage woes.
If iMessage on Mac not working is something that is dogging you, give these fixes a shot:
Reboot Mac
One of the more common issues with iMessage is a message not sending on Mac or iMessage not delivered on Mac, even when chats are popping up elsewhere. Sometimes, a good 'ol reboot fixes everything. Here's how to do it:
In your Mac menu bar, click the Apple logo on the top left corner
Select "Restart"
Follow any on screen prompts to force close apps
Your Mac will reboot automatically. All you need to do is log in when you see the boot screen after the restart.
Clear Messages Cache
If iMessages not working on Mac is troublesome, it's possible you just need to clear your cache. Keep in mind for iMessage, cache is your message history, so you may lose your chats across all devices. You can simply delete the chat inside iMessage by clicking the 'x' icon to the right of a profile picture when you hover over a chat, but a more thorough method is to delete the cache in Finder. Here's how it's done:
Open Finder on your Mac
Press Command + Shift + G on your Mac's keyboard
In the text entry box that appears, enter this: ~/Library/Messages/
Delete files in the Messages folder named chat.db, chat.db-shm, or chat.db-wal
Empty your Mac trash folder to permanently delete your iMessage cache
That's all it takes!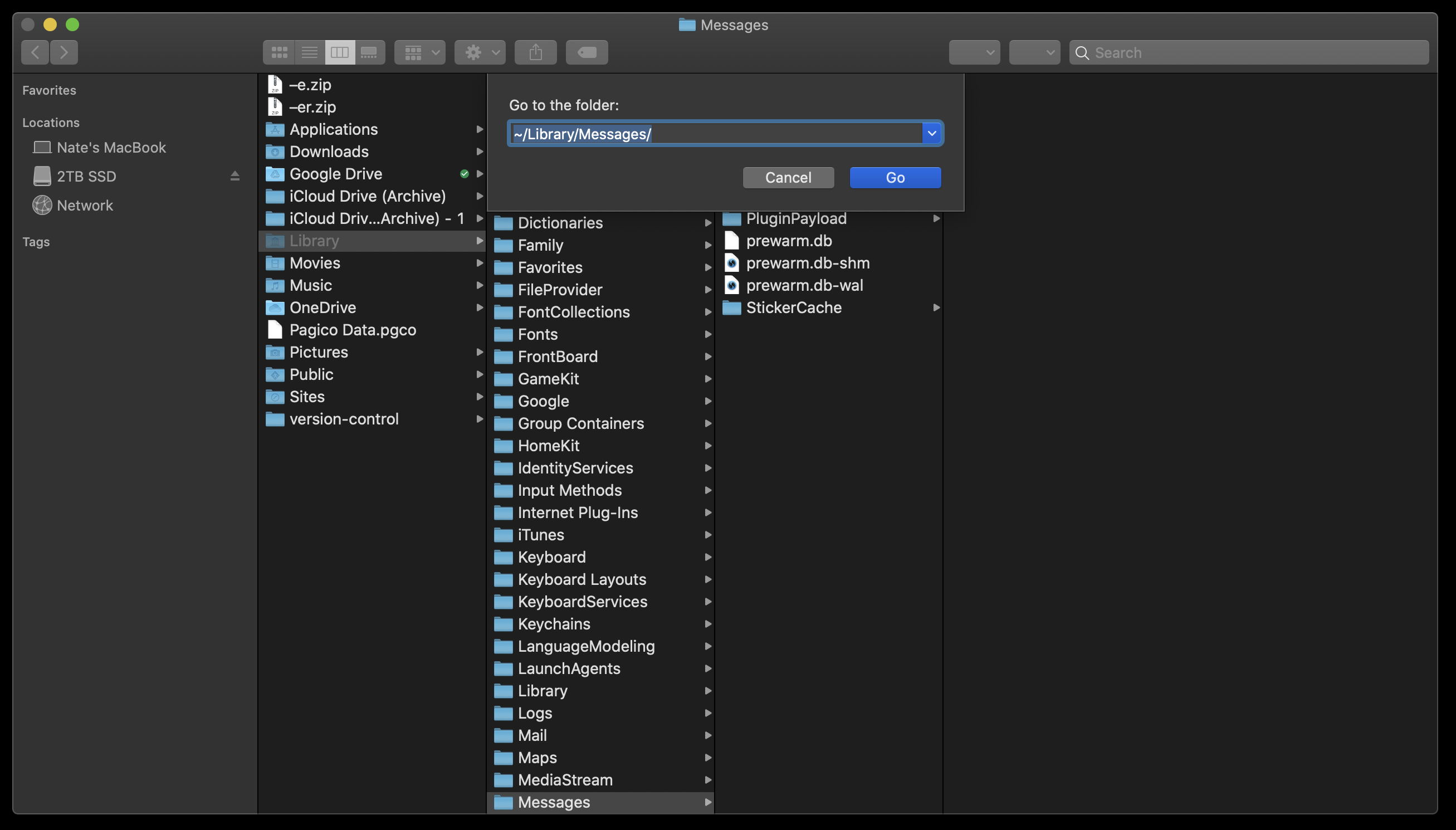 A smarter way to keep iMessage running smoothly is to keep your Mac running in peak condition, and there's no better app for this than CleanMyMac X.
CleanMyMac X has a ton of features that aim to keep your Mac operating its best, but one of its more prominent services is ridding your system of unnecessary files and folders. Instead of letting things like iMessage attachments clutter your system, let CleanMyMac X pave a path to optimum performance.
Its most generally used service is its Smart Scan feature, which gets rid of junk, monitors your Mac for malware and other threats, then optimizes your Mac for speed. It's the quickest, easiest way to ensure your Mac is operating at peak performance.
There is also a deeper cleanse you can do for your Mac via the Maintenance module in CleanMyMac X, which goes far deeper to clean much more of your Mac's system.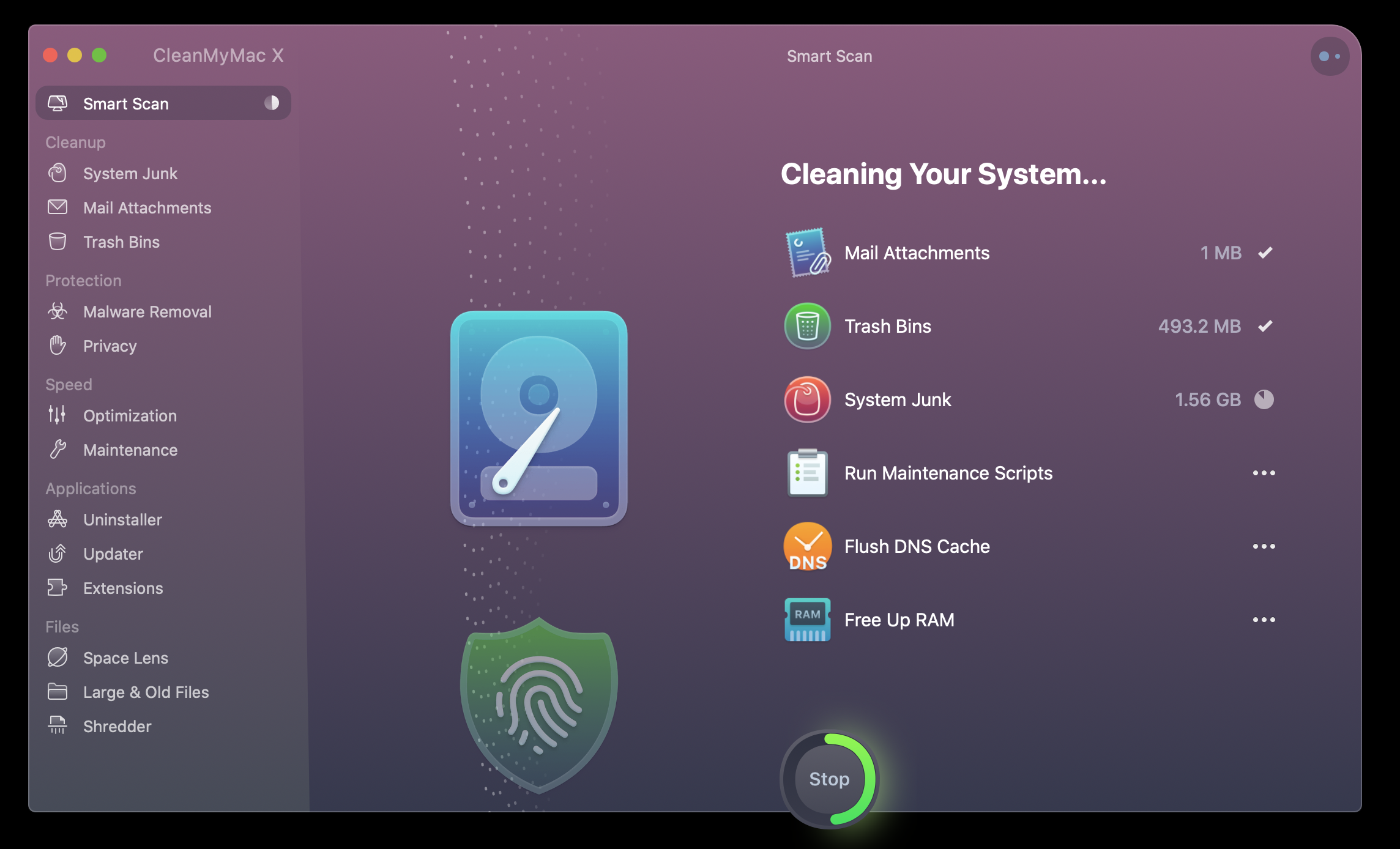 Re-login In To iMessage
If restarting your Mac or clearing chat history doesn't work, an old fashioned logging out and back in scheme may set you on the right path. This helps your iMessage app on the Mac re-engage with the cloud; you won't lose any chats, either!
Here's how it's done:
Open iMessage on your Mac
In the menu bar, select "Messages"
From the drop down menu, select "Preferences"
In the window that appears, select "iMessage" at the top of the window
Choose "sign out" next to your Apple ID
When logged out, sign in again using your Apple ID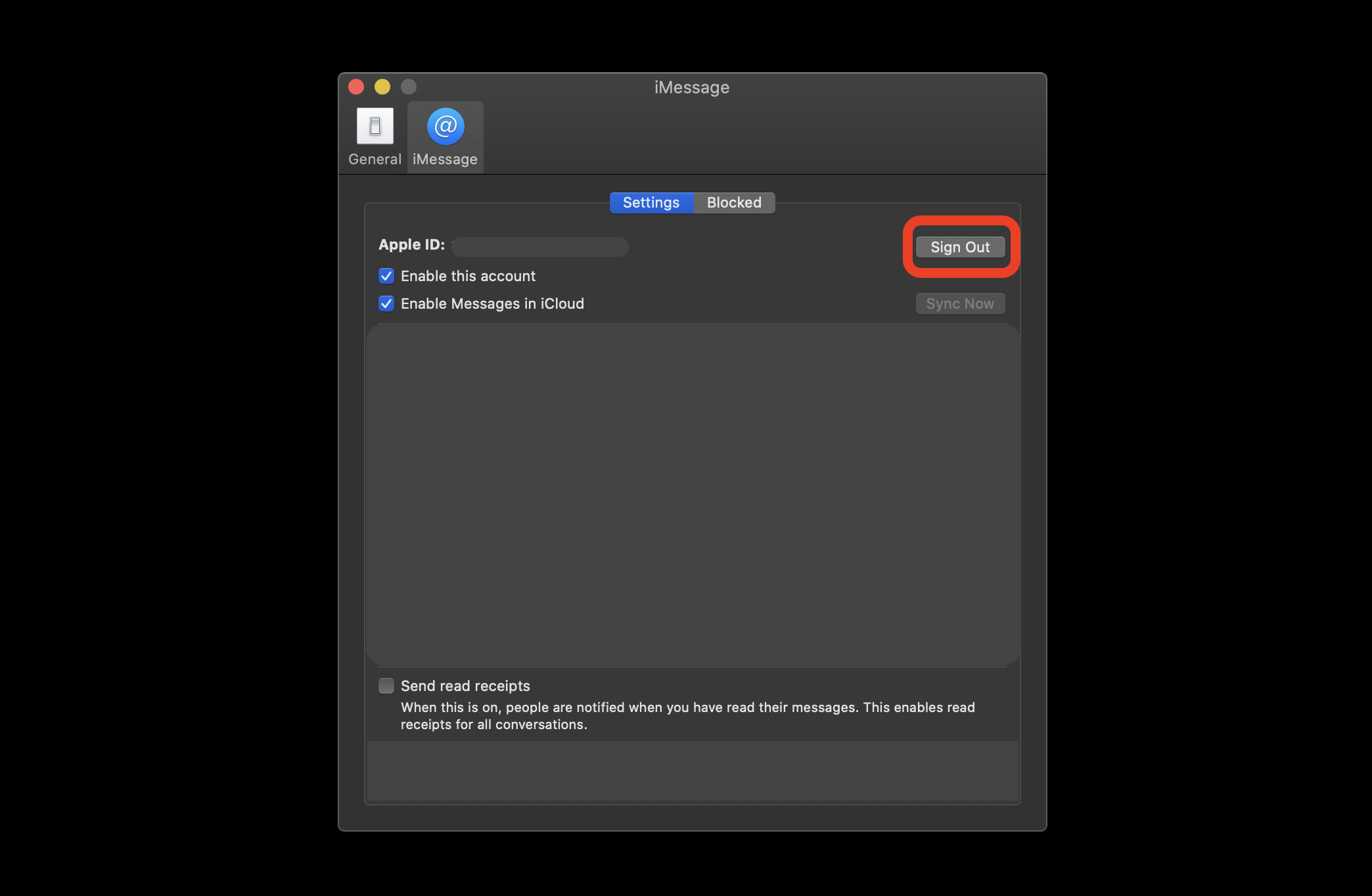 Re-enable iMessage on Mac
You can also stop short of logging all the way out by re-enabling iMessages on your Mac. It's easier to accomplish, but has a bit of a catch at the end. Here's how it's done:
Open iMessage on your Mac
In the menu bar, select "Messages"
From the drop down menu, select "Preferences"
In the window that appears, select "iMessage" at the top of the window
Toggle the checkbox next to "enable this account" off under your Apple ID
Toggle the setting back on
Quit the Messages app, then reopen on your Mac
The final step re-engages iMessage on your Mac. If you don't restart Messages, your iMessage chats may be left in limbo and you are unable to send or receive messages.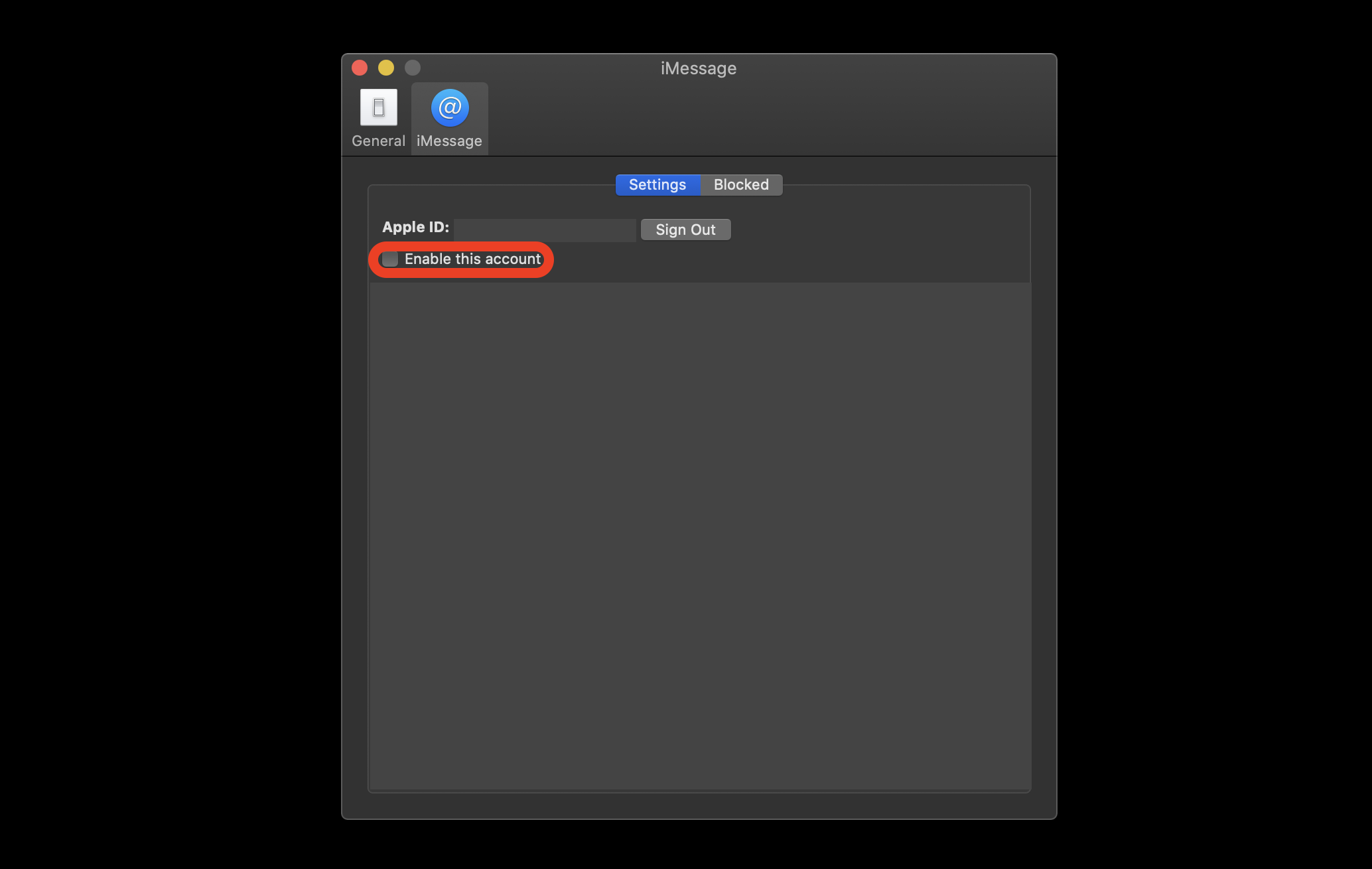 Check time-zone settings
Your Mac verifies the time and date of messages received. If it notices a message is coming from the past, it may slot that message way back in the chat history, and you won't see the message come through. Similarly, if the message seems to be coming from the future, your Mac will prevent it from being received.
If you notice you're not receiving messages on Mac, or the app is giving you notifications of new messages but not displaying them, it could be your time and date settings have been changed. Here's how to check it:
In your Mac's menu bar, click the Apple logo on the top left corner
Select "Date & Time"
Click the lock icon at the bottom of the window and enter your password
Under the "Date & Time" heading, make sure "set date and time automatically" option is toggled on
Click the lock again to secure your Mac
That should take care of it. To double-check this setting worked properly, verify both the date and time are correct before closing the window.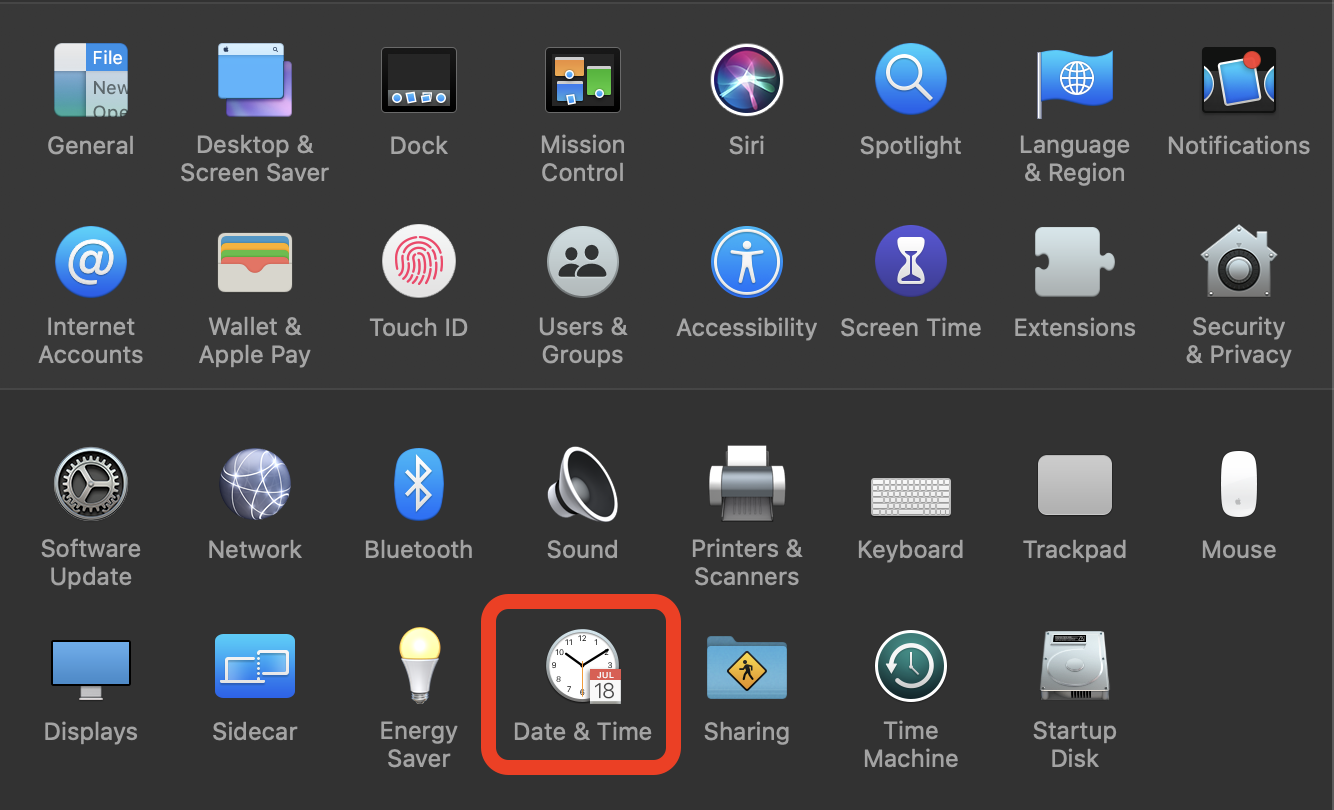 Check Keychain Access
Like many apps, Messages uses Keychain Access to authorize services like iMessage. We can show you how to check Keychain Access for iMessage keys, but you can't change anything in your Keychain Access for iMessage. Here's how to check:
Open Keychain Access on your Mac
Enter "iMessage" in the search field on the upper right corner of the window
This will display all of the encryption and signing keys iMessage has logged for your Mac. In this instance, not seeing anything is cause for concern.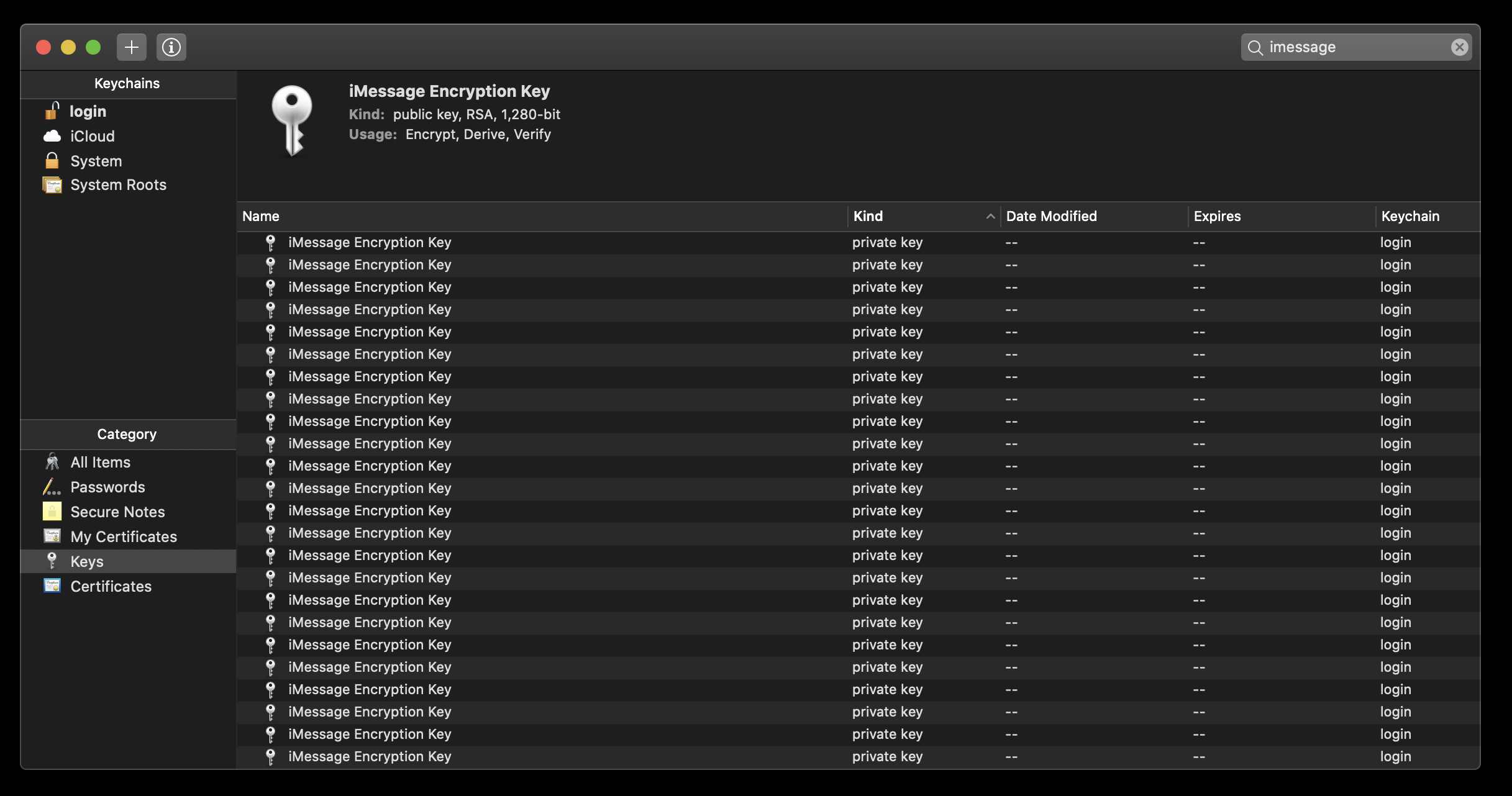 Bonus tip: How to keep all your messages in one messenger
We all love iMessage, but chances are your chats are divested across various platforms, especially social services like Facebook Messenger and work platforms like Slack. Instead of chasing them all down individually, try IM+ for Mac.
IM+ lets you log in using just about any chat service you like, and it keeps all of your chats in one central app. You can send and receive messages on services like Facebook, Twitter, WhatsApp, Skype, Telegram, Slack, Gmail, and LinkedIn. IM+ also supports hotkey switching, so you can bounce around various services without your fingers ever leaving the keyboard.
You have full customization over notifications, and IM+ allows you to send and receive media like videos and GIFs in each chat.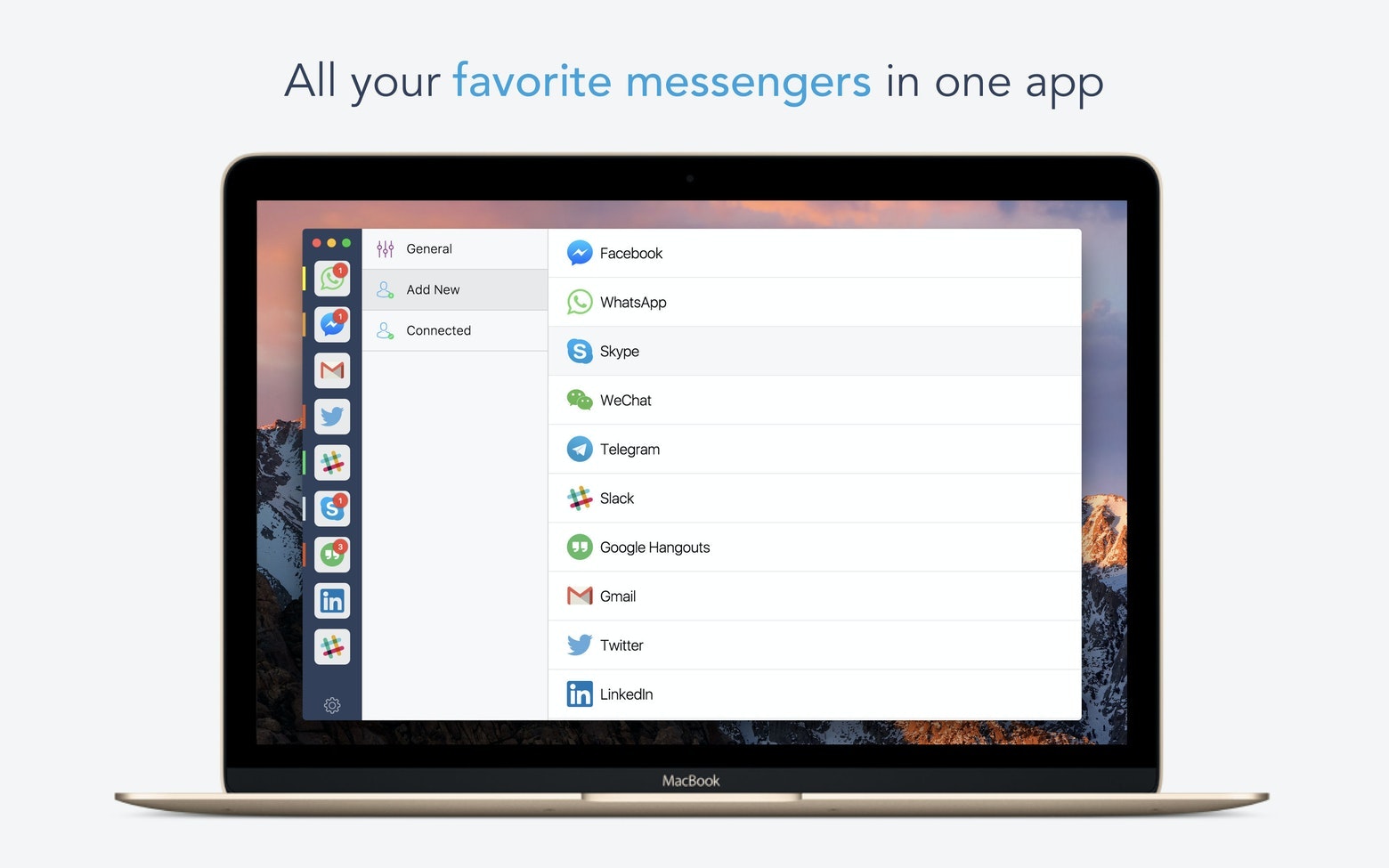 Conclusion
iMessage is core to the Apple ecosystem of platforms like iOS, iPadOS, watchOS, and macOS. It's the central method for exchanging messages, and has become a rich platform with app plugins and other interesting features not found anywhere else.
The solutions mentioned today typically iMessage start to work on Mac when it fails, but you should also consider how often you use Messages. Should you really worry about it failing, or are you more active on other platforms?
If you are, IM+ is likely a better app for you, and it's available free during a seven day trial of Setapp, the world's best suite of productivity apps available for the Mac. In addition to IM+, you'll gain immediate and unlimited access to nearly 200 other incredible native Mac apps, all free for seven days!
When your trial period ends, continued access to the full Setapp catalog is only $9.99 per month, so why wait? Give Setapp a try now!