Sounds good? Well it looks good too.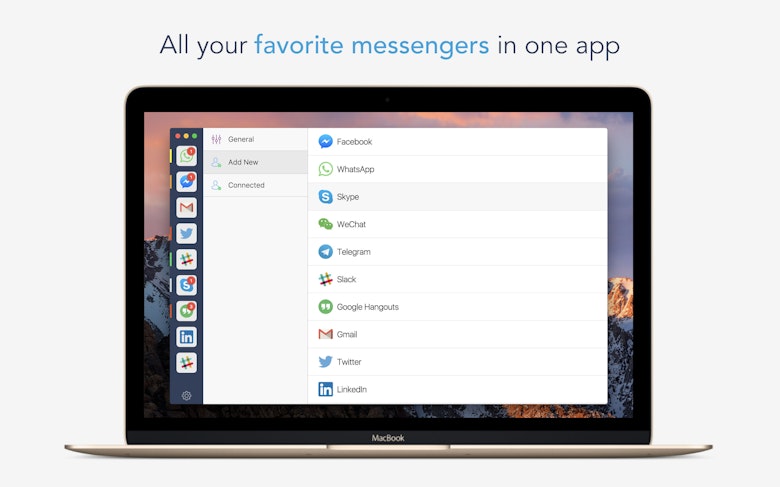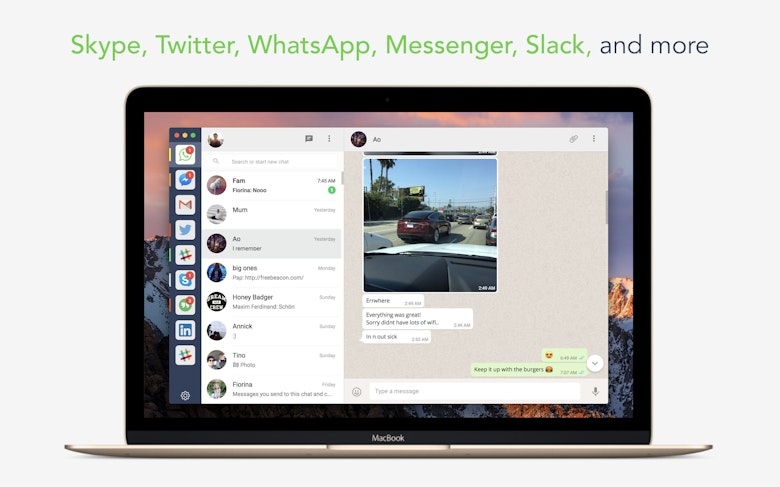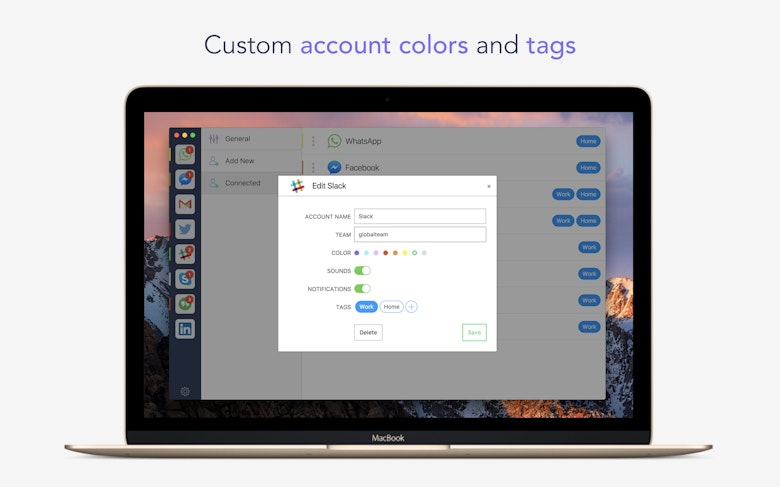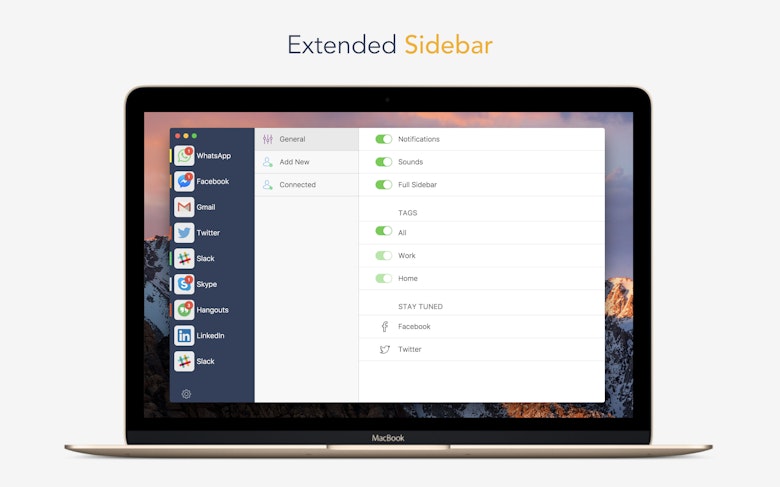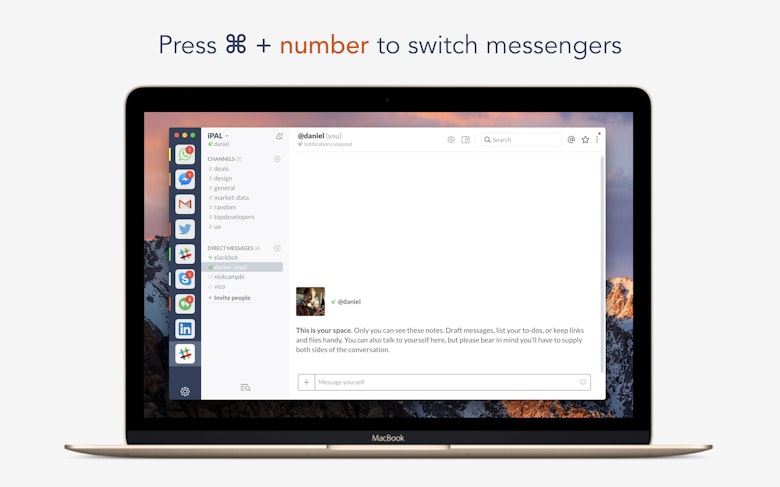 IM+ features
All-in-One Messenger
Set up all the messaging apps you use inside IM+, as it supports WhatsApp, Skype, Facebook Messenger, WeChat, Twitter, Slack, ChatWork, Gmail, Hangouts, LinkedIn Messaging, Telegram, Instagram, Facebook, SnapMap, and Tinder. Even add multiple accounts for each service to separate your business and personal conversations.
Hotkey Switching
Handle personal messages and chats effortlessly with the app's easy-to-navigate sidebar that shows you which platforms you're using and lets you switch between them with ease. For an even smoother workflow, try hotkeying your most-used accounts, so you can open them with just a keystroke.
From Work To Home
Create unique settings for each instant messenger, starting from how messages are treated to color-coding and tagging across all platforms. This universal messaging app for Mac even supports multiple accounts and grouping for related ones, allowing you to switch easily between home and work.
Multimedia File Sharing
Don't limit yourself to text-based messages. Share photos, screenshots, GIFs, and videos directly in your chats. What's more, the IM+ all-in-one messenger supports actual file sharing through attachments, so you can pass larger files to your friends and collaborators just as easily as plain images.
Custom Notifications
Configure all alerts in the IM+ instant messenger just the way you prefer, whether they're pushed to you immediately or wait till you check them yourself. Set the standard rules that apply to all accounts, but then tweak them to your liking for individual services to maximize value and keep all distractions at bay.
Show Your Status
Make sure your friends and colleagues are aware of your availability. When you combine messaging apps, borders get muddy — so to avoid having your coworkers text you at 2am, update your personal status field across accounts to let them know what you are up to. Even more, IM+ allows for geo status updates, so when you leave work, you leave its digital side too.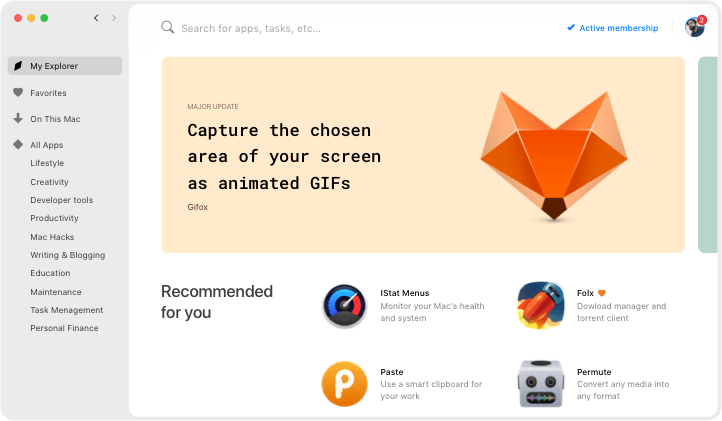 We love Setapp
---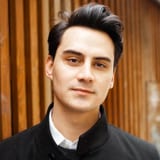 Very impressed with World Clock Pro @setapp @minimuminc. Making light work of time differences 🤘yew. How MacOS still doesn't have some kind of digital clock widget is mind boggling.
jessengatai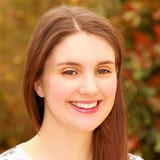 I have used Endurance (http://enduranceapp.com ) which is on @setapp to try and extend my battery life, 12 hour flight from Vienna to LAX and I spent about 8 hours working on an essay - not bad going!
Rosemary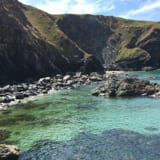 Wow just downloaded Setapp for my Mac - the value here is amazing. Some of the apps cost more than the monthly subscription alone and there are some amazing apps like Ulysses, RapidWeaver etc. @setapp
Mark Mitchell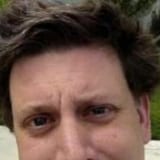 Discovered @PDFpen via @Setapp. Worth it just for the stellar OCR job it does on poorly-scanned assigned readings. Now to start playing with all those PDF editing features...
Nate Dickson