How to get rid of Bing redirect virus?
Bing is one of the most popular search engines around, second only to Google. You'd think a search engine with so many users and the backing of Microsoft would be able to avoid clumsy bugs and viruses, but you'd be wrong.
Bing isn't the culprit, just the excuse for hackers to infect your system. Many users have no idea why Google keeps switching to Bing, or that the Bing search engine virus even exists. Bing is just the most recent example of a search engine being used as a front for malware; Google and Yahoo have both been victims, too.
We'll tell you why Google redirects to Bing, what to do if you notice Bing hijacking Google search, and how to keep your Mac free of malware so it never happens again.
What is Bing redirect virus?
When Google search redirects to Bing, or if you notice another search engine doing the same, it's likely unwanted. If you're not already using bing, chances are you prefer another search engine.
Like any virus, the Bing redirect virus is an attempt by hackers to take over your system. Once your system is hijacked, hijackers can do things like make changes to your system, install apps or services you don't want them to, and change your search or browser behaviors.
How did Bing redirect got into my Mac?
Most malware arrives to your computer the same way: you downloaded it.
Nobody purposefully downloads malware or viruses, they are hidden inside other software downloads. You may have thought you were downloading a book, movie, game, or other app and unwittingly downloaded a bit of spyware with it!
Is this Dangerous?
Malware isn't always dangerous, but it's never safe. Hackers don't create malware to do anything good for your system!
It's best to assume a Bing redirect virus Mac Chrome or other browsers display is bad news. When someone first notices it, they may wonder how to get rid of Bing on Mac – but that's not the cure. In fact, you can't really get rid of Bing; again, the search engine itself is fine.
How to Remove Bing Redirect from Mac
We should note you can't remove malware or viruses without unique software, but you can stop the Bing redirect virus from running on your Mac if you notice it. If I wanted to know how to get Bing off my search temporarily, I'd follow these steps:
Launch Activity Monitor on your Mac
Select a process that looks suspicious
Click the 'X' icon on the top left corner of the window to stop the process from running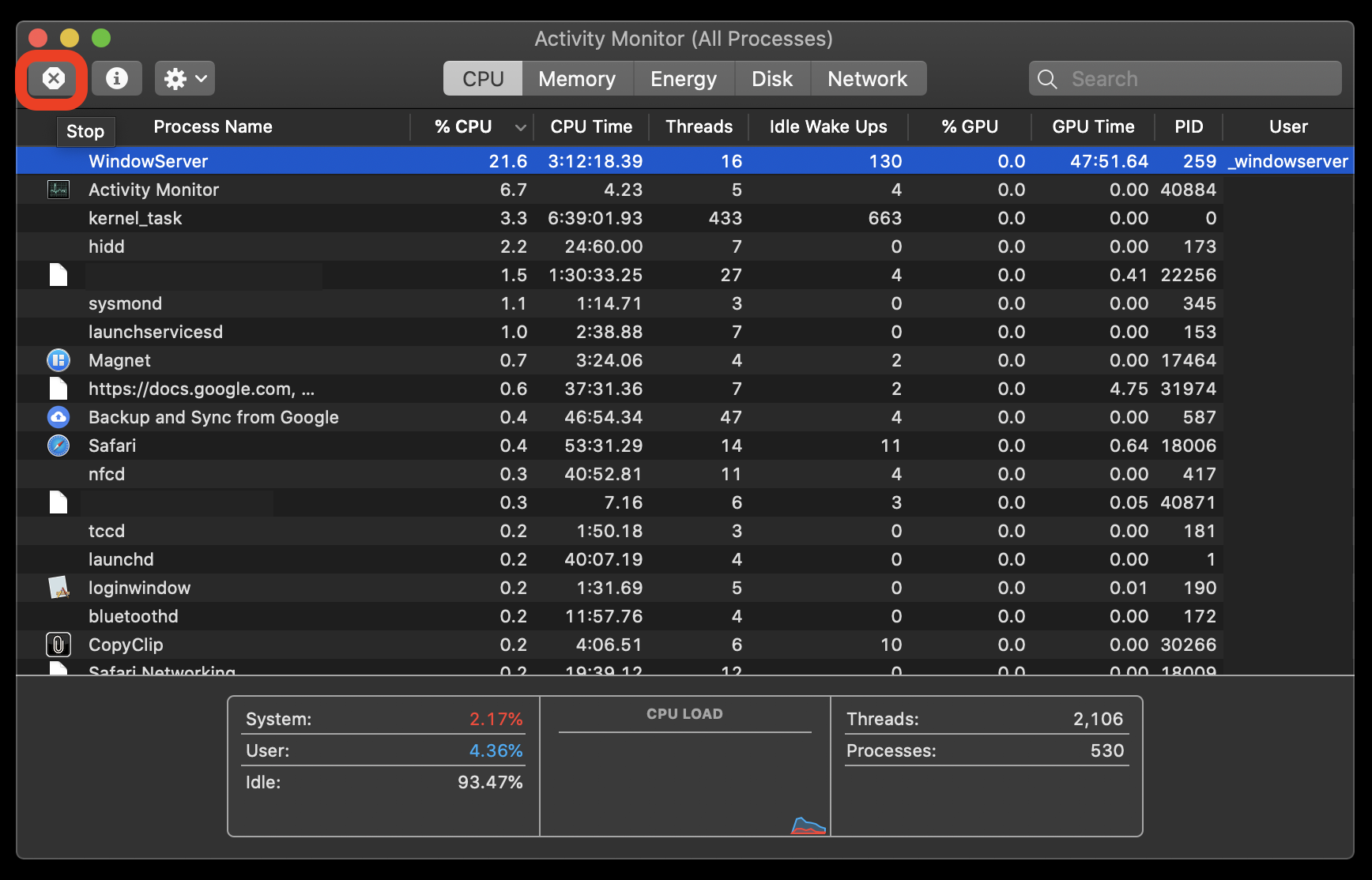 You can also uninstall applications you don't recognize by following these steps:
Open Finder on your Mac
Select the 'Applications' folder
Right-click any suspicious apps
Select "Move to Trash" from the drop down menu
How to automatically remove Bing redirect
When you really want to get rid of the Bing redirect virus full, you need CleanMyMac X.
CleanMyMac X keeps your Mac running at peak performance, and has a module specifically designed for Malware. The development team behind the app constantly update the known malware and viruses list with new threats, including the Bing redirect virus. Simply scanning for malware shows you which viruses may have invaded your Mac.
Here's how to check for malware and viruses with CleanMyMac X:
Open CleanMyMac X on your Mac
On the left side of the window, select "Malware Removal"
Select "Scan" at the bottom of the window
If your Mac has any viruses, CleanMyMac X will let you know, and offer to remove them for you. It's just that simple!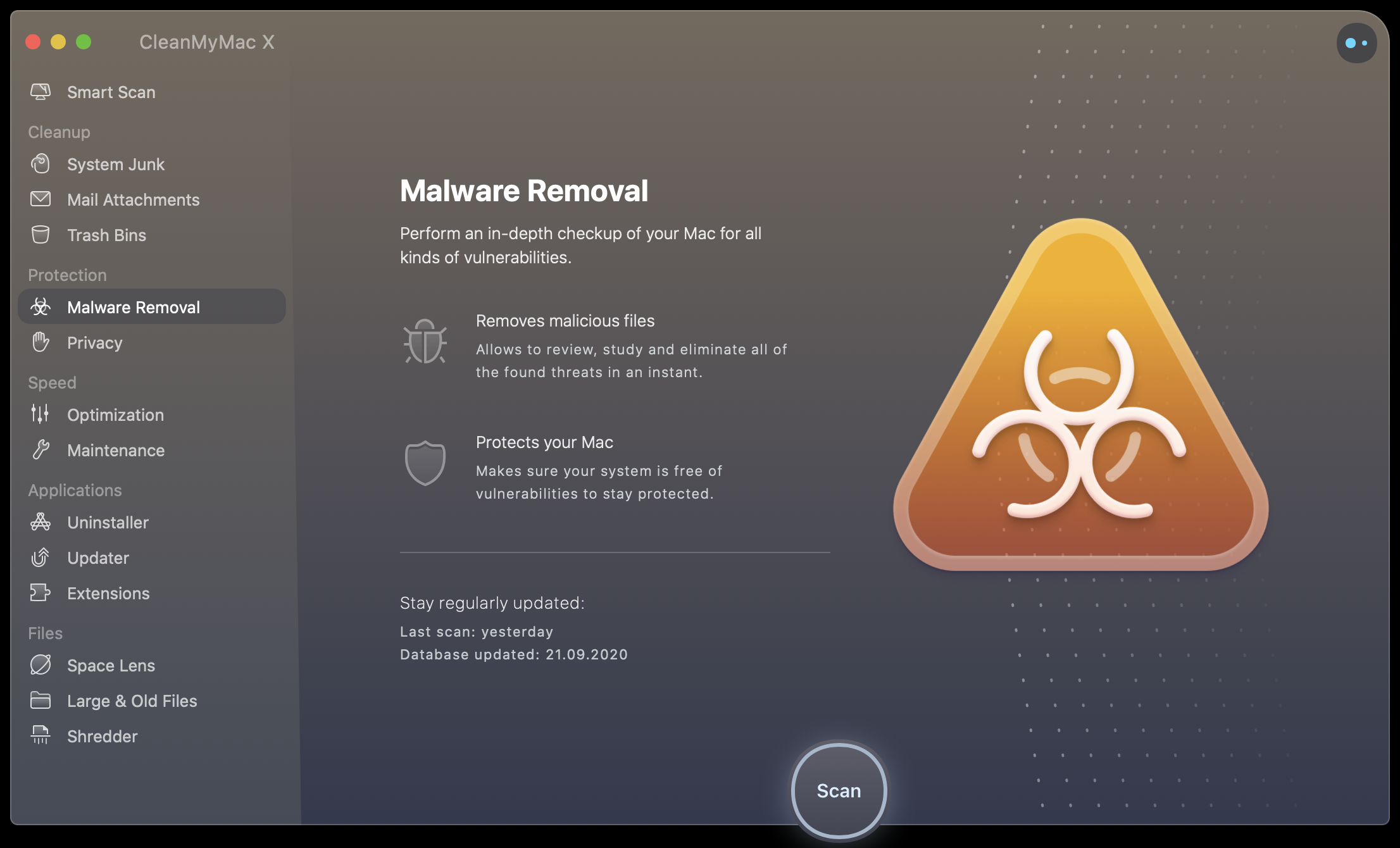 Delete virus redirect from Google Chrome
Chrome or other browsers can be at fault for carrying viruses, too. It's most common with browser extensions, so here's how to remove the Bing redirect virus on Chrome:
Open the Chrome browser on your Mac
In the URL bar, type the following command: chrome://extensions
Discover any extensions that may be suspicious. If you find one, click "Remove" in its tile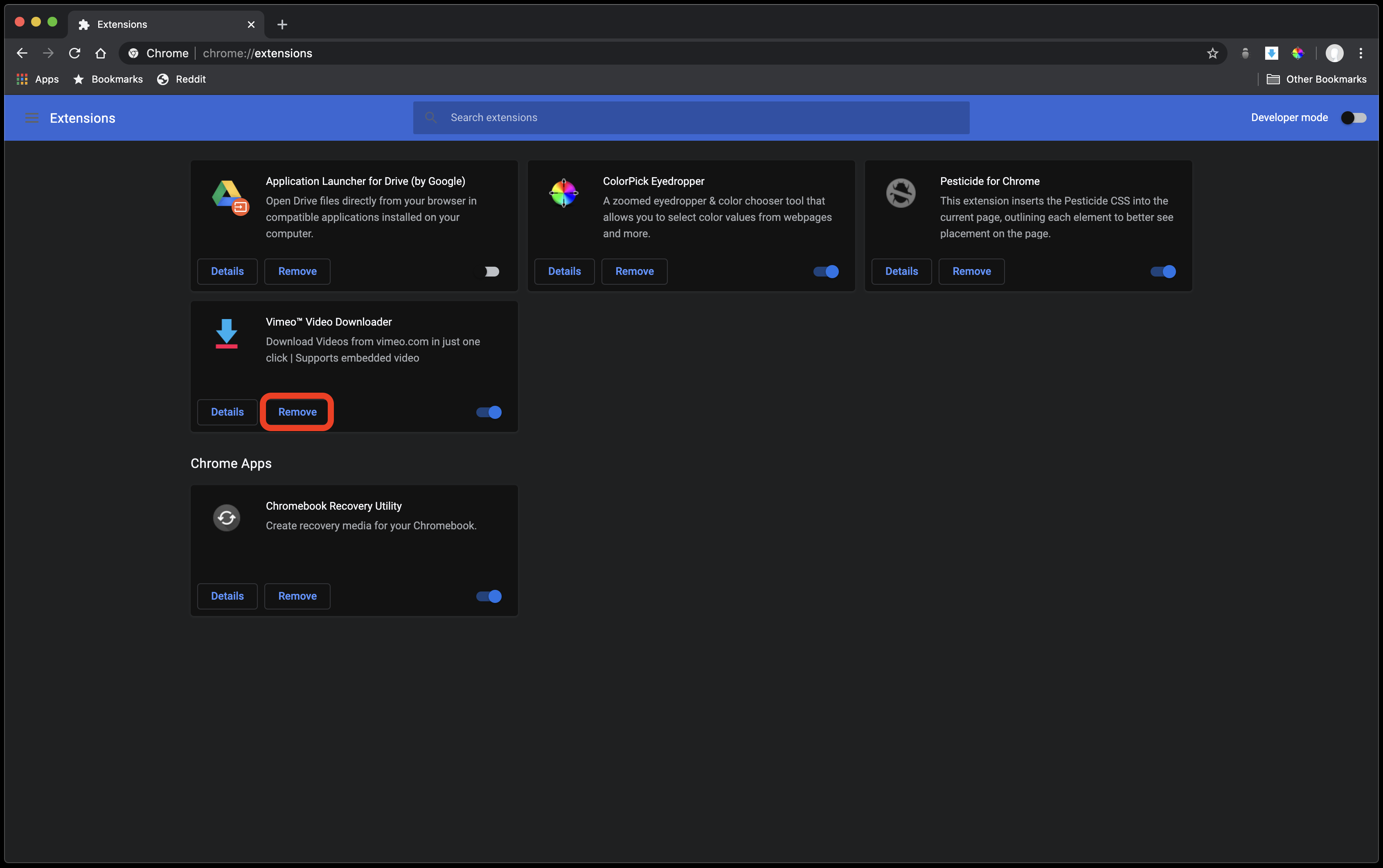 That gets rid of annoying extensions, but what if your searches are still redirecting to Bing? Give these steps a try:
Open the Chrome browser on your Mac
In the URL bar, type the following command: chrome://extensions
Scroll down to the "Search engine" section
Select the browser of your choice
If your homepage has become Bing, scroll down to the "On startup" section in Chrome settings and change it to your preferred homepage. Force-quit Chrome, restart the browser, and you should be all set!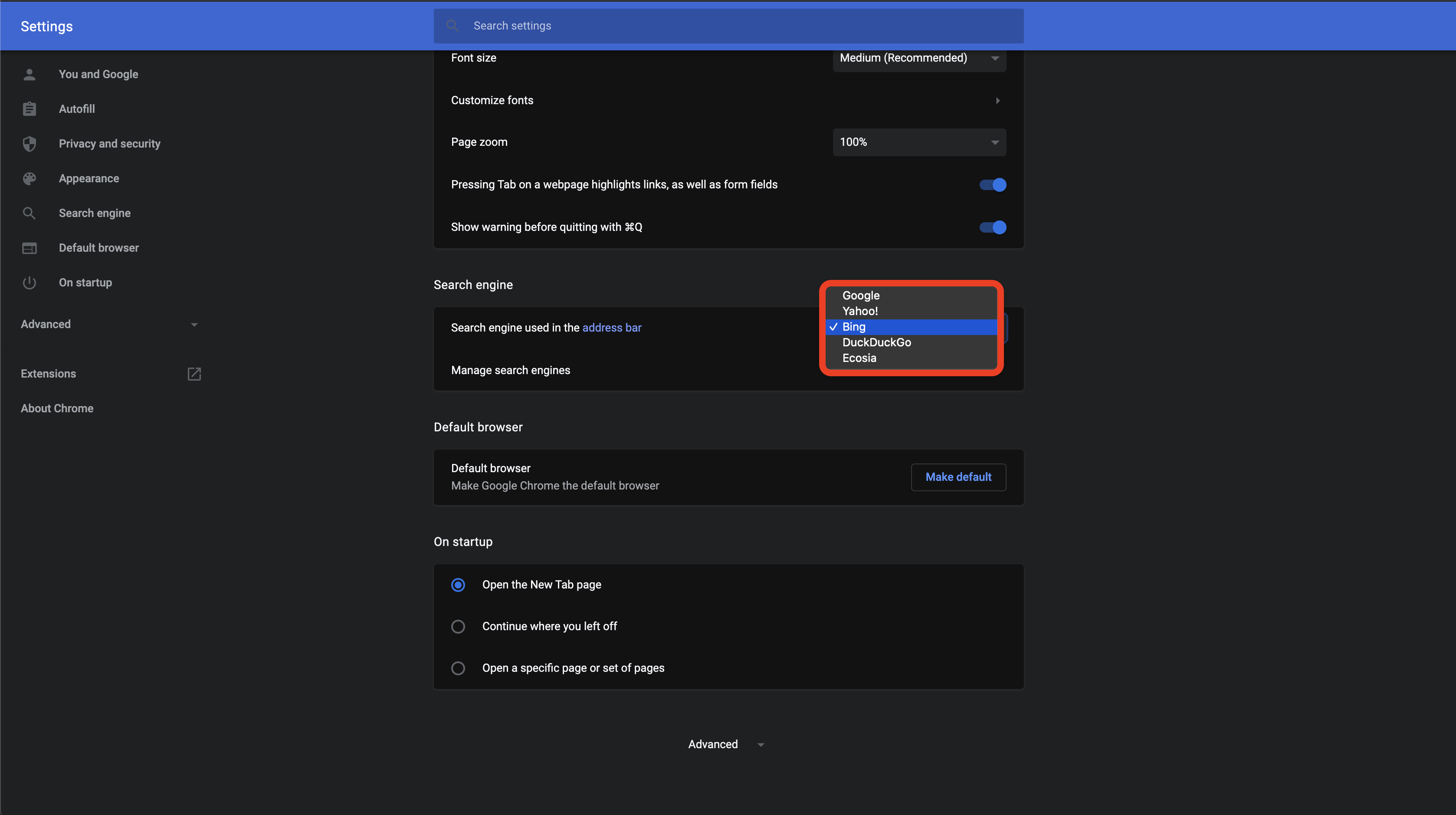 Remove Bing redirect virus from Safari
Here's how to remove extensions that may carry the Bing redirect virus on Safari:
Open the Safari browser on your Mac
In the menu bar, select "Safari"
Select "Preferences"
Choose the "Extensions" tab
Select an extension
Click "uninstall"
If Safari is redirecting to the Bing landing page as your homepage, go to Safari > Preferences > General, and enter the homepage URL of your choosing next to "Homepage".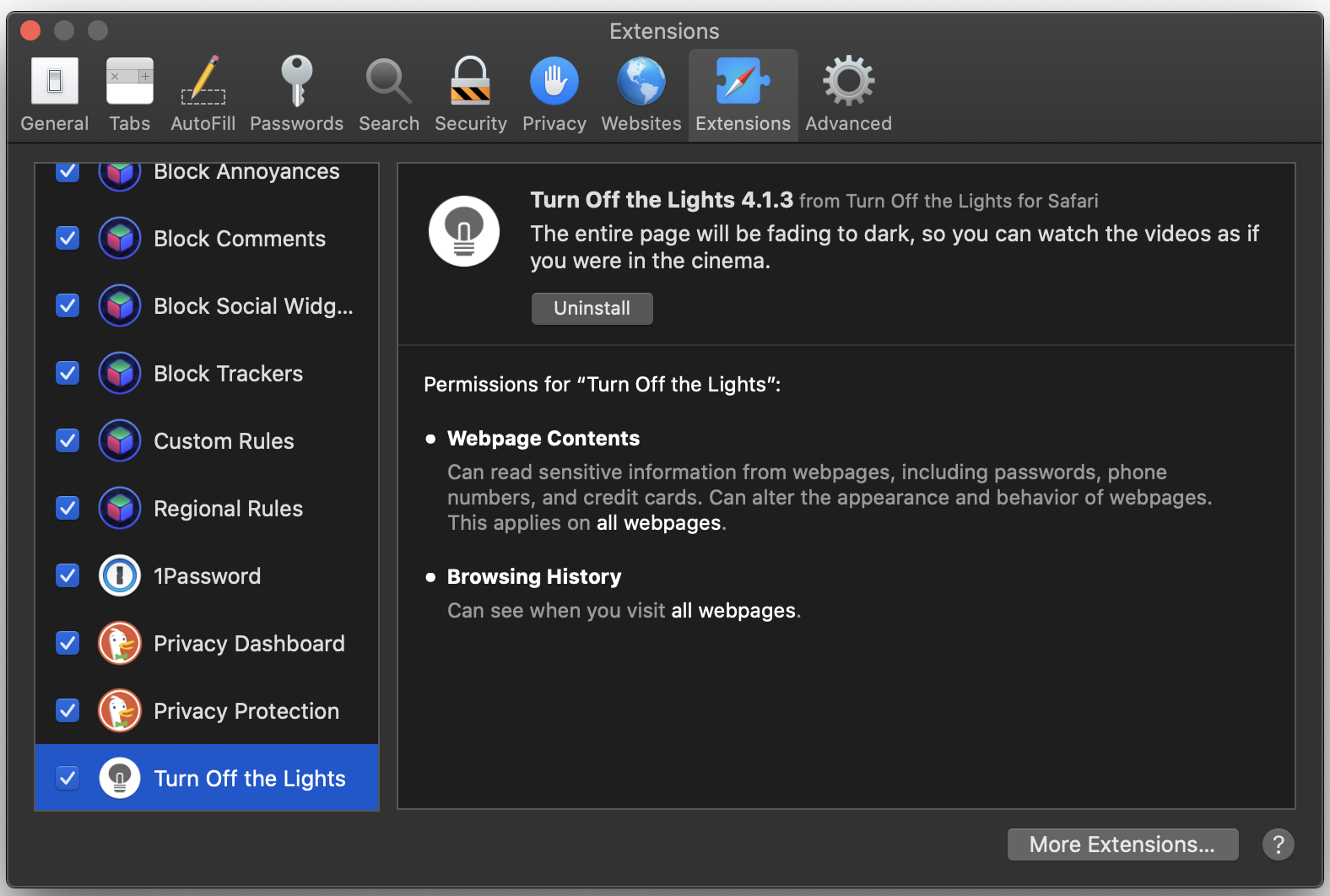 Clean your Firefox browser
Here's how to remove extensions from Firefox:
Open the Firefox browser on your Mac
Select the three-line menu icon on the top right of the window
Select "Add-ons"
Select "Extensions"
Next to an extension you'd like to remove, click the three-dot menu
Select "Remove"
To change your homepage, follow these steps:
Open the Firefox browser on your Mac
Select the three-line menu icon on the top right of the window
Select "Preferences"
Select "Home" on the left side of the window
Next to "Homepage and new windows," choose the homepage you prefer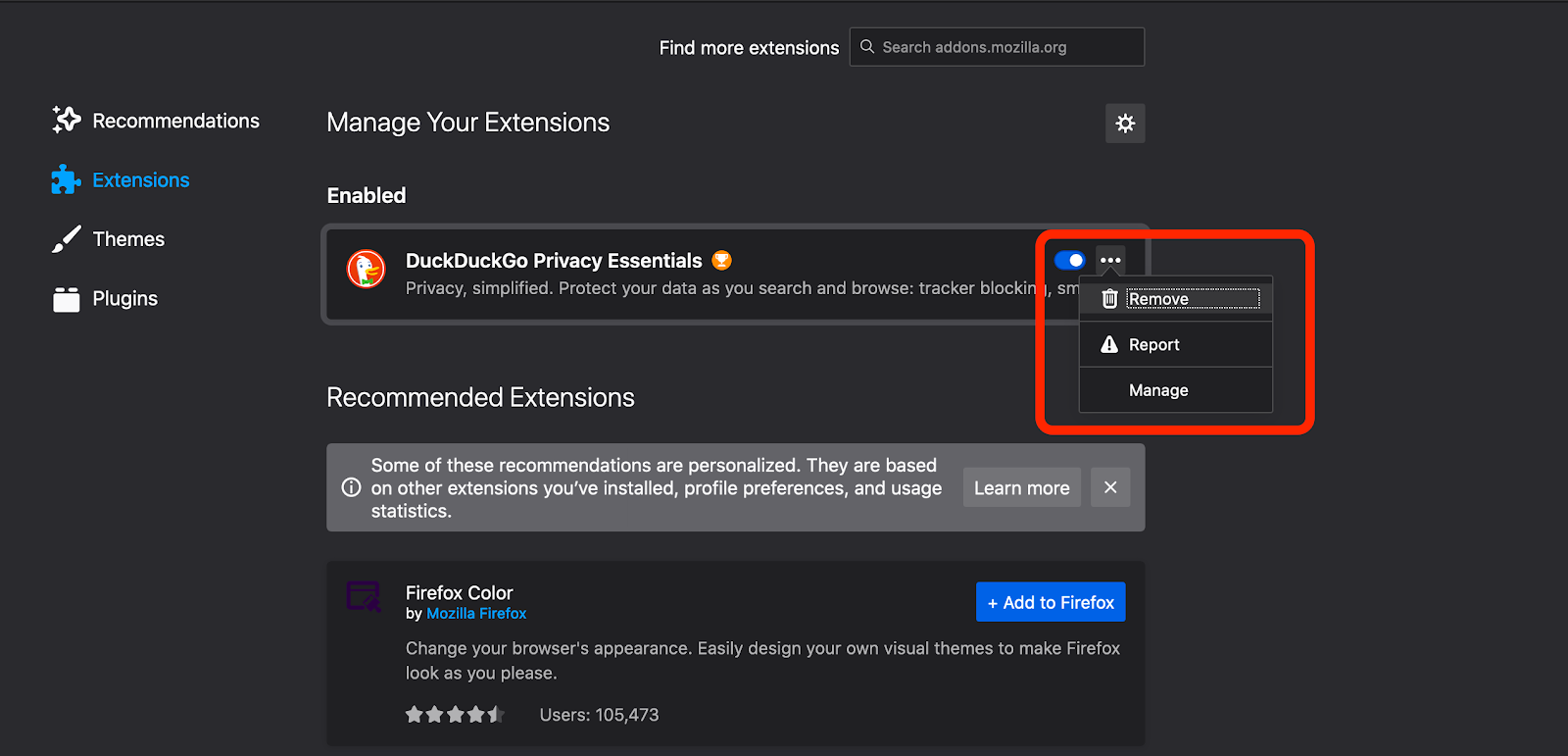 Still Worrying about your Mac?
CleanMyMac X is one of the best tools you can download to keep your Mac running in perfect shape. Not only will it remove malware and viruses, it helps you remove apps and all of that app's associated files. Finder just deleted the app, but CleanMyMac X destroys any files an app left behind on your Mac.
iStat Menus is another excellent app for your Mac, helping you monitor your Mac's performance around the clock. Living in your menu bar, iStat Menus helps diagnose why your fans are spinning hard or your computer slows down. Often, malware and viruses take up tons of resources when infected with a virus, and iStat Menus can help you detect those issues early.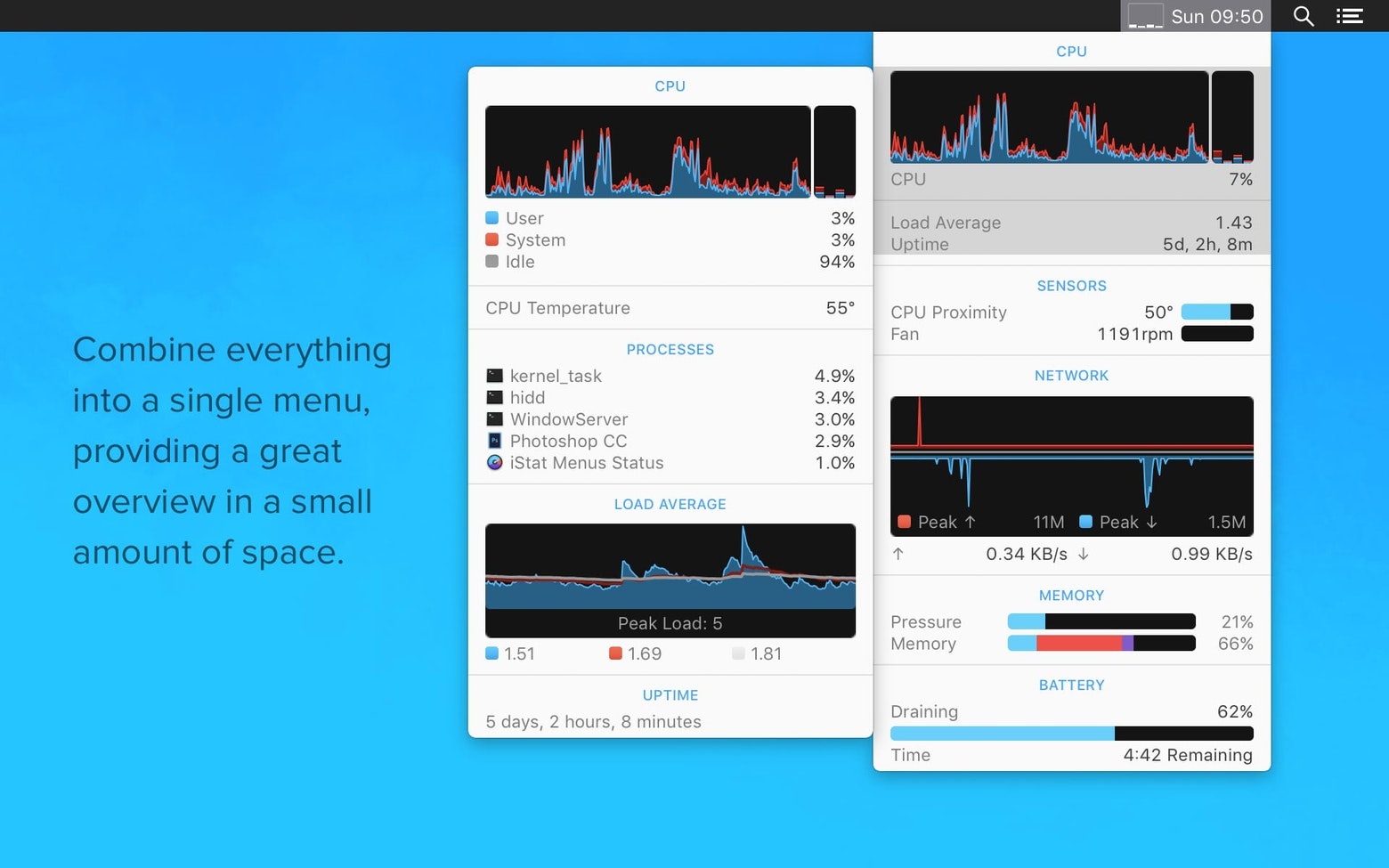 Viruses can also accuse data loss, so having a reliable backup program is worthwhile. Get Backup Pro will help you back up your entire Mac, or just the data you really don't want to lose.
If you do catch a pesky virus on your Mac, sometimes reverting to an older version is a helpful way to totally ditch the virus. Get Backup Pro creates fully bootable backups you can revert to any time, and allows you to backup folders on your Mac at different intervals. The app has a really powerful compression algorithm that reduces the overall size of compressed backups by up to 60 percent!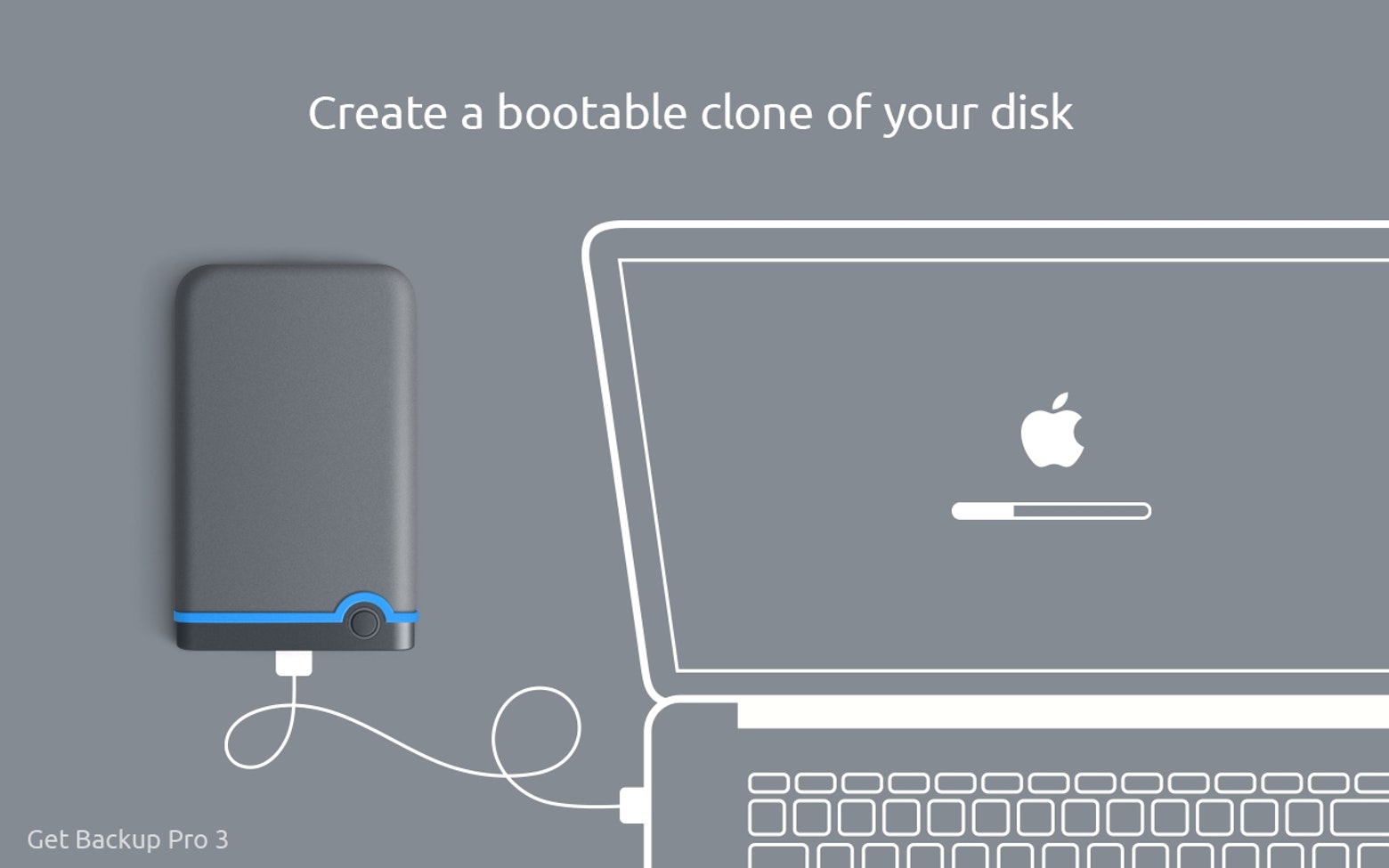 Conclusion
Viruses and malware are always trouble, so you should have apps and services that keep you safe, and your data free from harm.
All three of the apps mentioned here – Get Backup Pro, iStat Menus, and CleanMyMac X – are available for free during a seven day trial of Setapp, the world's most complete suite of productivity tools for the Mac. Alongside these apps, you'll get full access to the entire Setapp catalog of nearly 200 apps.
When the trial period ends, Setapp is only $9.99 per month for continued access. It's an incredible deal for so many apps, so why wait? Give Setapp a try now!