How to remove Yahoo search on Mac
So I was doing some online shopping and the next thing I knew I somehow landed on the Yahoo homepage. Just like that — Google search goes to Yahoo. Strange. Well, actually, not strange at all. If you've ever experienced anything like this, the chances are your browser was hijacked and the so-called Yahoo redirect virus is to blame.
In this article, we explain how to immediately recognize the red flags and protect your Mac from Yahoo search engine virus.
What is Yahoo redirect virus?
Yahoo redirect virus is not exactly a virus. It's malware and a term used by people to describe any kind of browser hijacking that is performed through unwanted redirects to Yahoo. This "virus" can mess with your browser settings and ultimately even cause identity theft. So it's important to get rid of it until it's too late.
What are the red flags?
Tab name altered. "Yahoo" and a few other odd words that don't relate to the website you're currently browsing might appear in the tab name. As soon as you notice it, go ahead and run a cleanup to remove Yahoo search virus immediately.
Your Mac is slowing down. Sure, there might be a hundred reasons why your Mac is not running at full speed — but if you've checked the performance with iStat Menus and it all looks fine, you might need to start searching for malware.
Persistent redirects. Obviously, the main symptom is you often get redirected to Yahoo, even though you don't use this search engine or didn't intend to use it at the moment.
Why it happens
The reason is pretty prosaic. People earn money on such fraudulent activity. In most cases, the purpose of modifying your search results is to make you click on paid links. And if they get you to download some malicious software by clicking on those links, they will be able to manipulate your browser and privacy settings — which means more clicking and more money.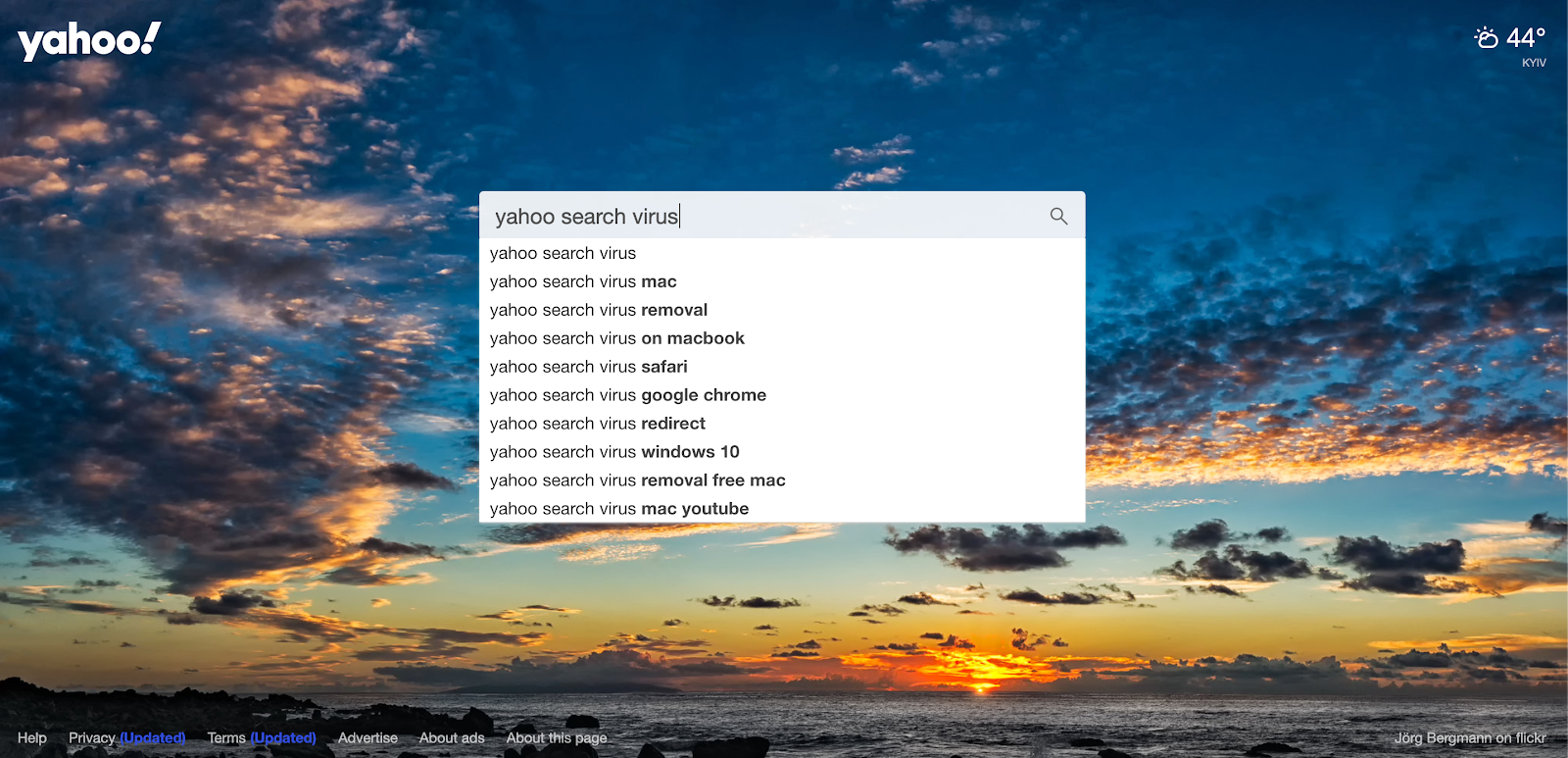 By the way, Yahoo redirect has nothing to do with the legit Yahoo search engine. Hijackers use it because they hope Yahoo will look familiar and "real" to you, and thus you'll be more likely to click on something. To add some context, here's how people usually get their Macs infected:

Direct spyware installation. A person goes on a seemingly official website to download some software and, oh snap, downloads malware. This is why you should be very careful checking the tab name and making sure you haven't been redirected anywhere before pressing that download button.
Bundling. A person downloads some free software — usually a video downloader, PDF editor, or something like that — and might not even notice they've just downloaded malware that was bundled with this free software. Ideally, try avoiding such free downloads altogether. Instead, consider getting a Setapp subscription that gives you access to trusted Mac apps for the tasks like media converting, editing, Mac maintenance, etc. Not only will it keep your Mac safe, but also make you more productive on a daily basis.
Malvertising. A person sees a pop-up on a website asking them to click to update some kind of extension or take a survey. Be very careful with those and don't click on anything that doesn't seem to be part of your experience on the website.
Is Yahoo redirect virus dangerous?
There's no evidence Yahoo search engine virus could seriously damage your Mac but it certainly could decrease its overall performance. You might also notice heavy CPU and network bandwidth consumption. In some cases, hijackers even manage to steal some personal data like IP addresses or browsing history by infecting a Mac with this malware.
How to remove Yahoo search from Mac
Unfortunately, the longer Yahoo malware persists on your computer, the harder it is to get rid of it. It installs a fraudulent config profile on Mac, which might compromise many components of your macOS. So you have to be 100% sure you remove every trace of the malware from your Mac. It's almost impossible to do it manually but there are great malware removal tools like CleanMyMac X you can use for the job.
How to get rid of Yahoo search in one click
CleanMyMac X is the fastest way to check your Mac for Yahoo redirect virus — and most importantly, get rid of it! Essentially, the app is a Mac cleaner that helps remove all system junk, duplicates, and malware from your computer. It has a Smart Scan feature, and malware scanning is part of it. So if you want to check whether there is any redundant stuff or malware on your Mac, run a Smart Scan and you'll see the results in a sec.
There's also a dedicated Malware Removal feature — you can use it to run manual malware monitoring. All you have to do is open CleanMyMac X in Setapp > Malware Removal > Scan. If the app returns any results with malicious activity identified on your Mac, go ahead and remove it in one click. CleanMyMac X is very efficient deleting all the traces of malware from your Mac, so you can be sure Yahoo search engine virus goes away.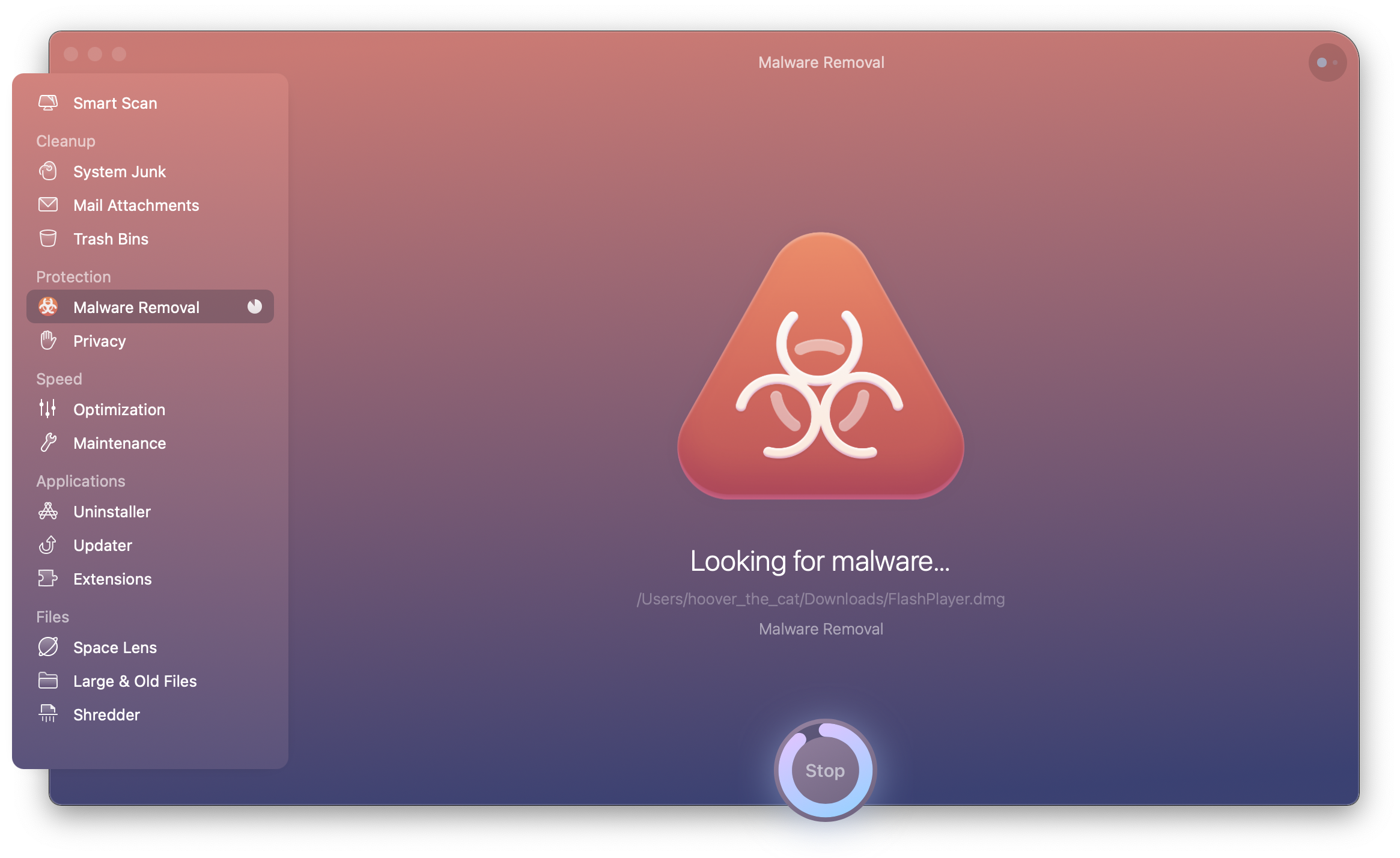 The best thing is, with CleanMyMac X you don't even have to look for the red flags or run malware scanning— the app can notify you when there's any sign of malicious activity on your Mac. To make it work, you should enable automatic malware monitoring:
Open CleanMyMac X > Preferences
Click on the Protection tab
Enable the option "Keep an eye on malicious activities."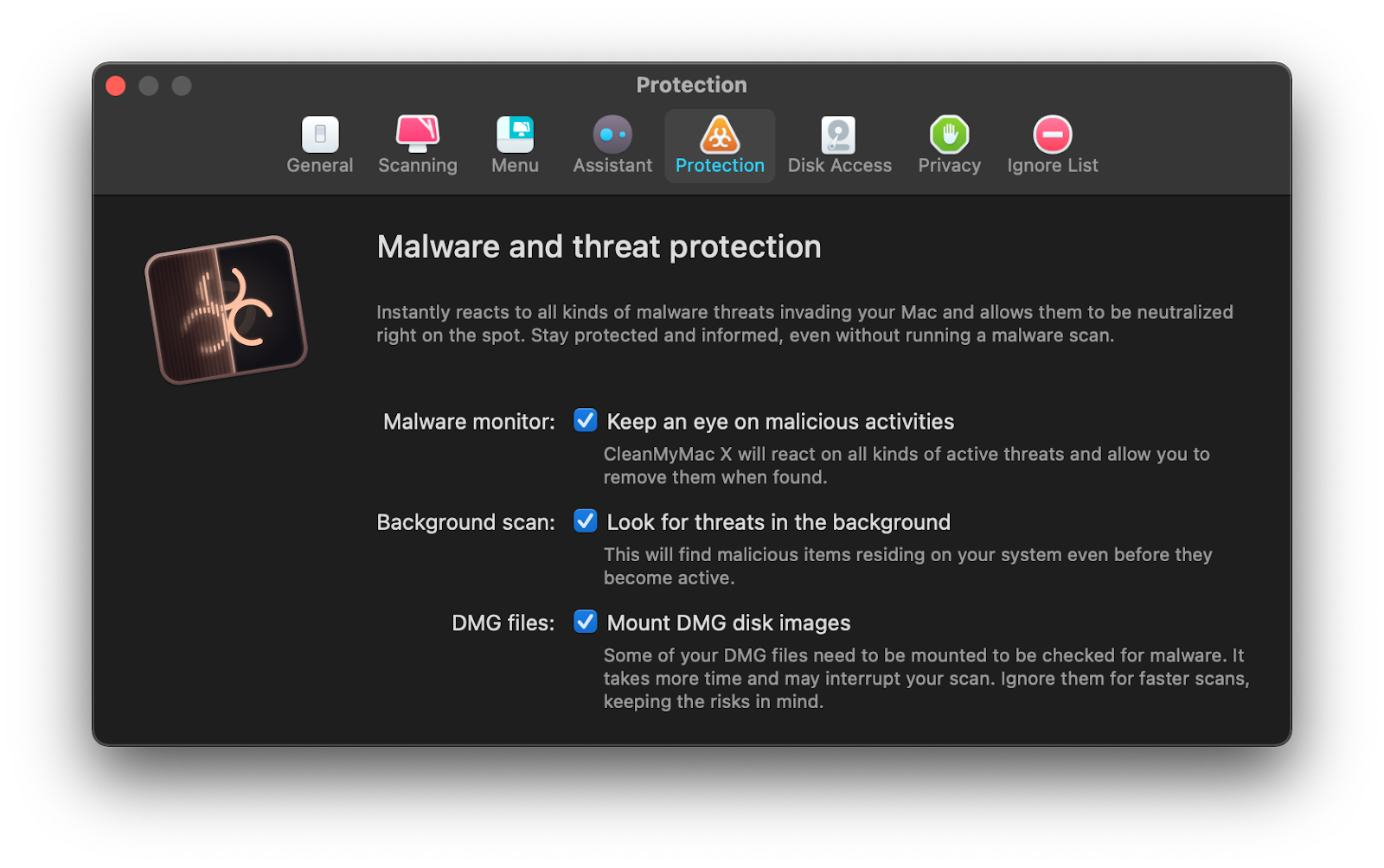 How to get rid of Yahoo search in Chrome
Once you've removed the malicious program from your computer, run a browser cleanup. The thing is Yahoo virus tends to manipulate browser settings so you might easily bring it back to your Mac unless you restore your settings to the default state.
If you're looking for a solution to remove Yahoo search from your browser — particularly, from Chrome — here's an easy how-to guide:
In Chrome, click on the 3 dots in the upper right corner to open Settings
On the Settings page, click on Advanced > Reset Settings in the left bar
Confirm you want to reset settings and then relaunch Chrome.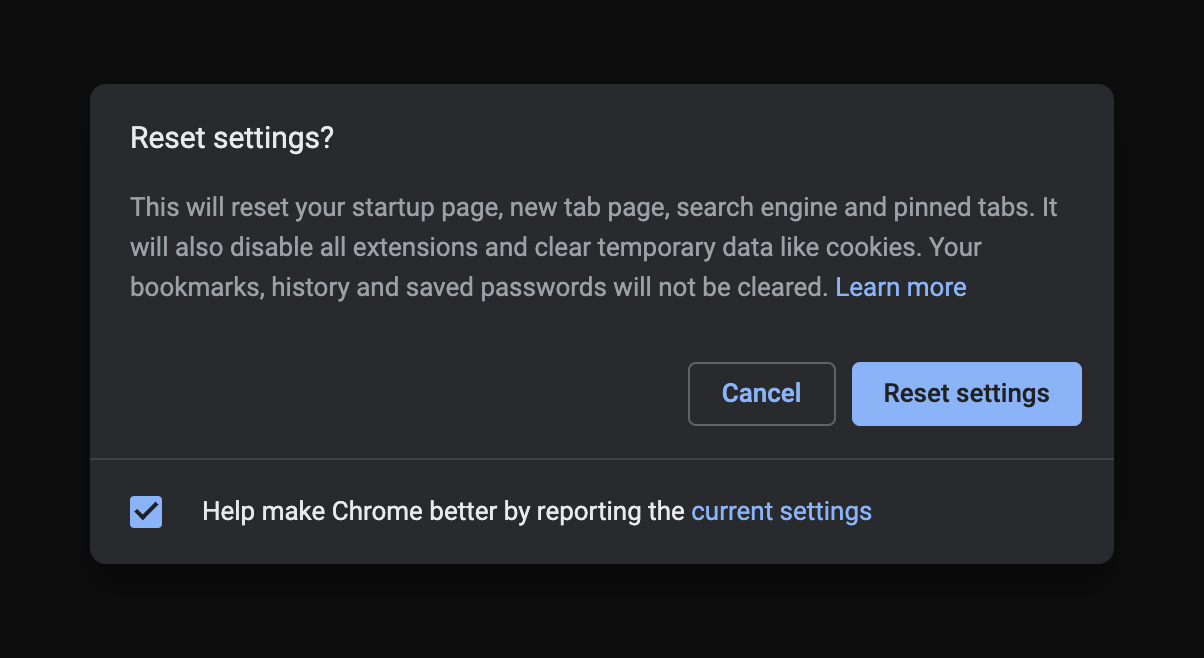 That's how to get rid of Yahoo search on Chrome. It's also a good idea to run a quick CleanMyMac X scan a few hours after you start using Chrome again — just to make sure you've done it all right and there's no malware activity to be detected.
Disable Yahoo search in Safari
If you use Safari and you think the virus affected it, you'll need to reset settings in Safari. By the way, if you use both Safari and Chrome, make sure you reset settings in both. Here are the instructions for Safari:
Open Safari Preferences from the browser menu
In Preferences, click on the Advanced tab and make sure the option "Show Develop menu in menu bar" is enabled

Go back to Safari and click on Develop once it's been added to the main menu > Empty Caches
Then, click on History in the main menu > Clear History
You'll be asked to specify the time frame for the history you want to delete — select "all history" > Clear History
Open Safari Preferences once again and click on the Privacy tab > Manage website data

In the new dialog, confirm you want to remove your data from all websites that have been tracking you by clicking on Remove All > Done.
Quit and relaunch Safari. You're good to go!
Remove Yahoo redirect virus from Firefox
Firefox fans often say it's more private than other browsers. While it comes with a very effective built-in pop-up blocker indeed, Firefox can still be compromised. And sometimes, it happens through Yahoo redirect. Here's how to get rid of Yahoo search on Firefox:
In Firefox, click on 3 horizontal lines in the upper right corner > Help
Select Troubleshooting Information from the Help menu
On the Troubleshooting Information page, click on Refresh Firefox
Confirm you want to refresh the browser and relaunch Firefox.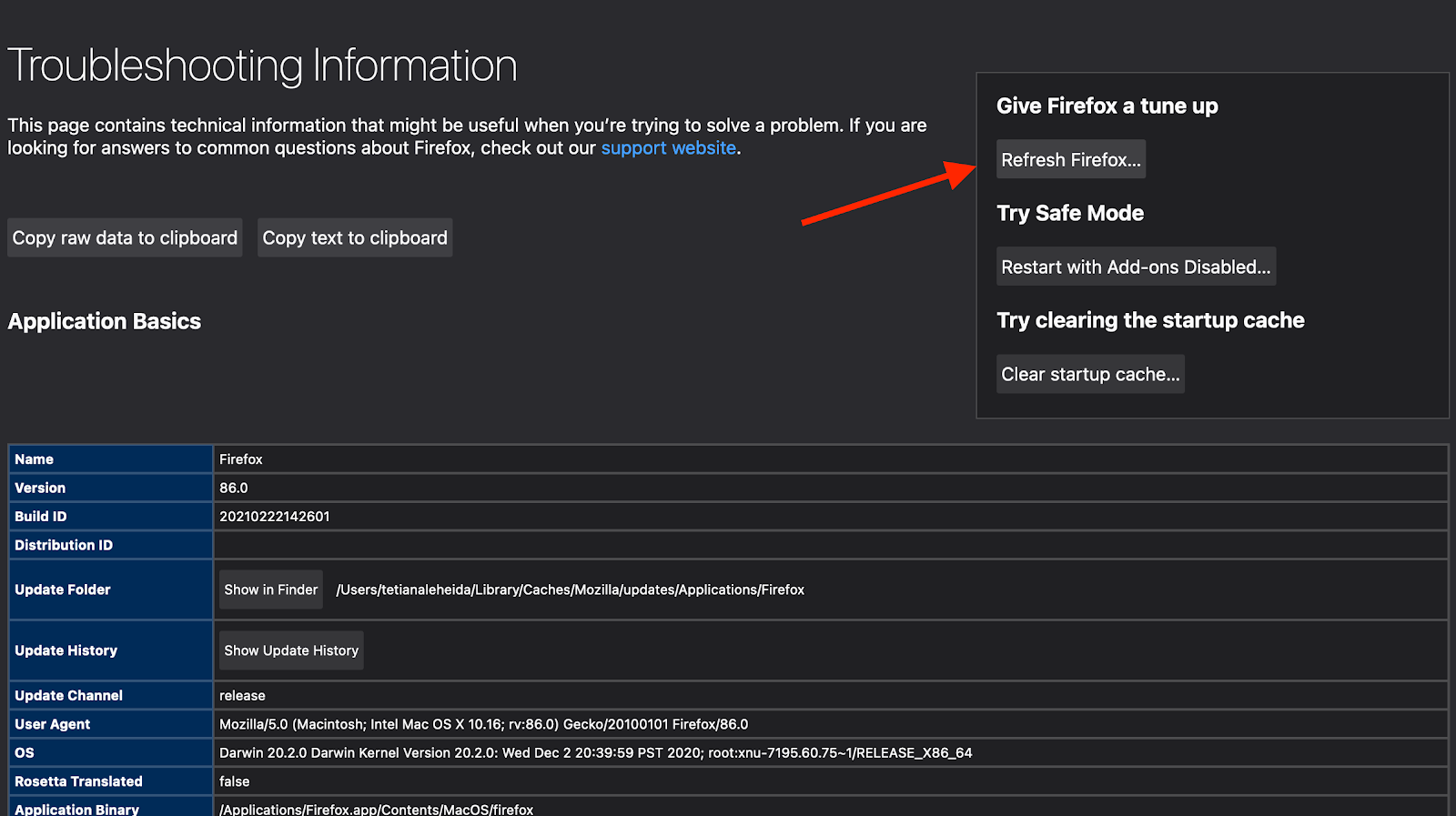 Keep your Mac stable and virus-free
Now that you know how to get rid of Yahoo search on Mac, time to master a few tricks that will help you avoid the malware in the first place. If you adopt the following three practices, your Mac will be immune to malicious activity like browser redirects. Let's see what those are.
Get a reliable ad blocker to avoid malvertising
A huge number of people fall for Yahoo virus because they accidentally click on some malicious ad or a website pop-up. Sometimes you don't even have time to stop and think whether you should click — you just click automatically. It's easy to avoid with a solid browsing protection tool that will make such kind of malvertising impossible.
AdGuard is a great option. Not only does it block ads, it monitors tons of different website indicators and warns you if there's anything suspicious. Some people also love AdGuard for its ability to recognize trackers so you always know if a website monitors your behavior or tries to obtain your data. With Setapp membership, you can use AdGuard both on your Mac and iPhone. And if you use it on Mac, it's super convenient as a menu bar tool — just try it!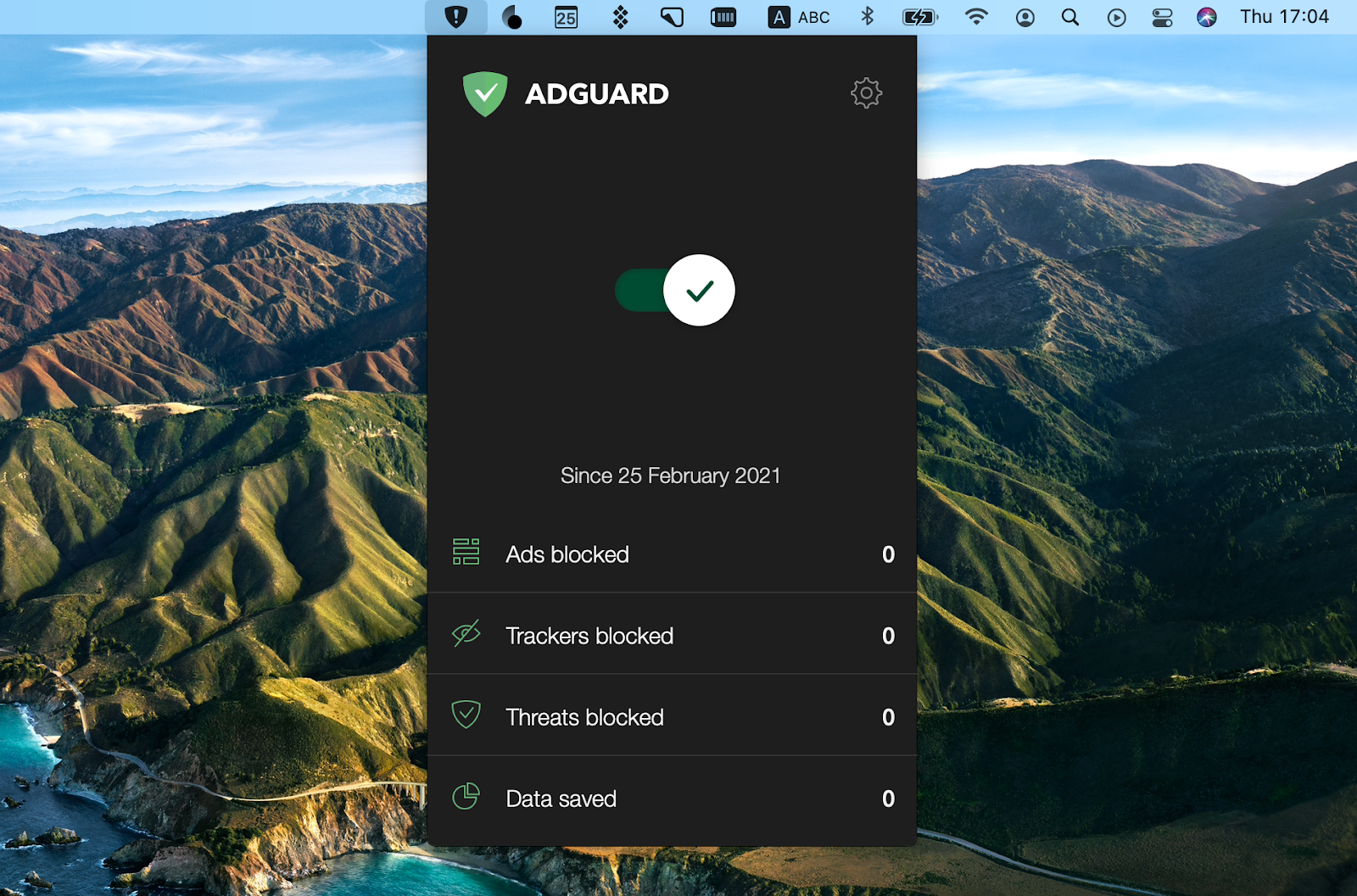 Keep track of your Mac's performance with iStat Menus
As we've mentioned before, Yahoo redirect virus makes your computer weaker over time. This is inevitable because of how many different settings this malware compromises. So if you notice your Mac tends to be unresponsive or there's unusually high RAM, CPU or bandwidth consumption, these are the red flags. But how do you "notice" those things? Sometimes they are too minor to seriously affect your workflow. This is where iStat Menus really helps.
iStat Menus is a professional system monitoring tool that keeps an eye on all critical processes happening on your Mac. You can just click on the app icon in the menu bar at any time and see real-time stats on data usage, CPU, apps, and so much more. Even if you don't worry about malware, iStat Menus is just a superb tool to keep on your computer.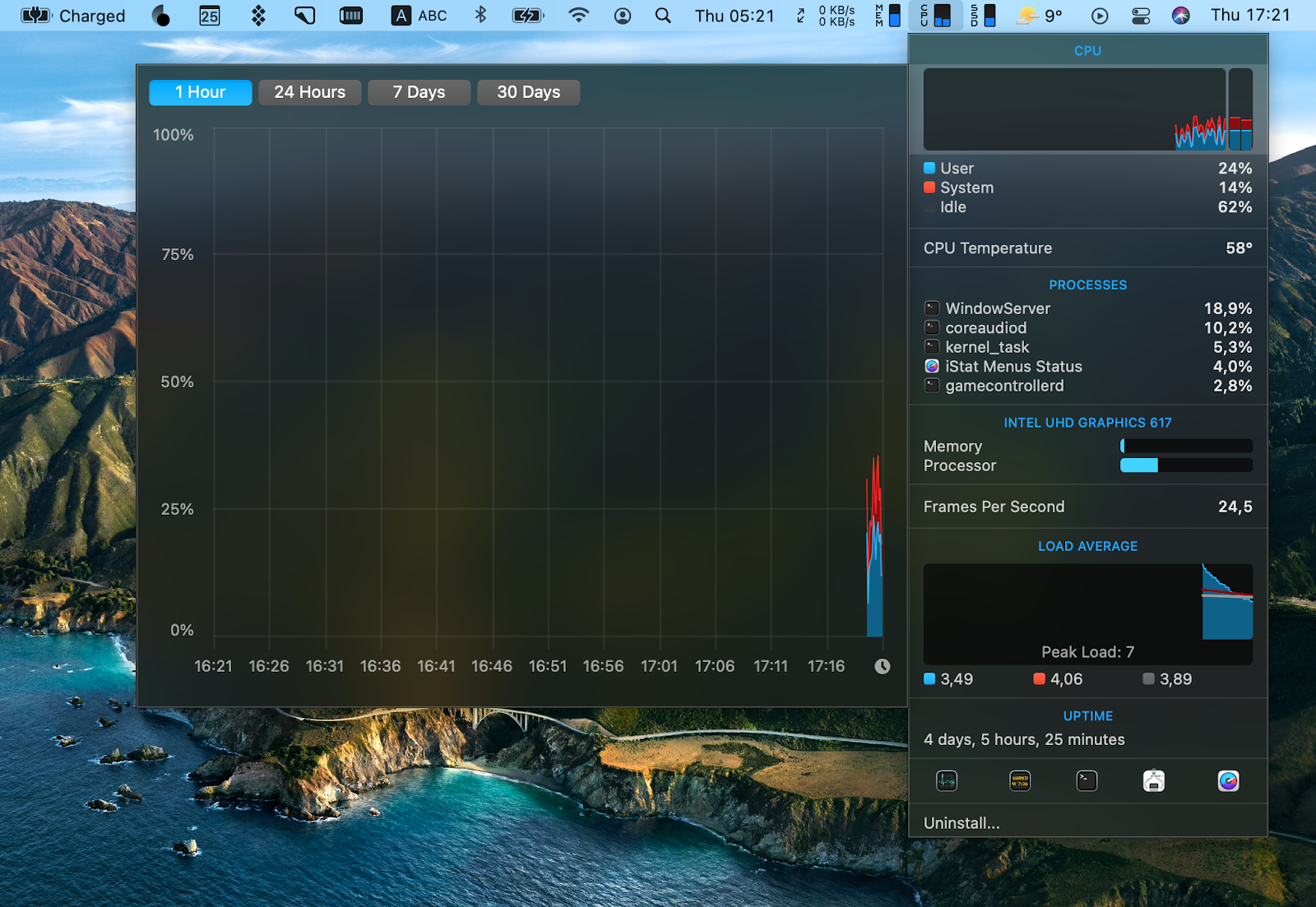 Browsing security collection in Setapp
CleanMyMac X alone grants you a peace of mind in terms of malware protection. And with extra boosters like an ad blocker and a system monitor, you'll be able to keep your Mac safe and tidy for years. While CleanMyMac X, AdGuard, and iStat Menus are all available with Setapp subscription, we suggest you don't limit yourself to one app. You can try all of them for 7 days free. Even more, Setapp has a protection shortcut — a collection of apps that are all geared towards security on Mac — and you can install all of them in a click.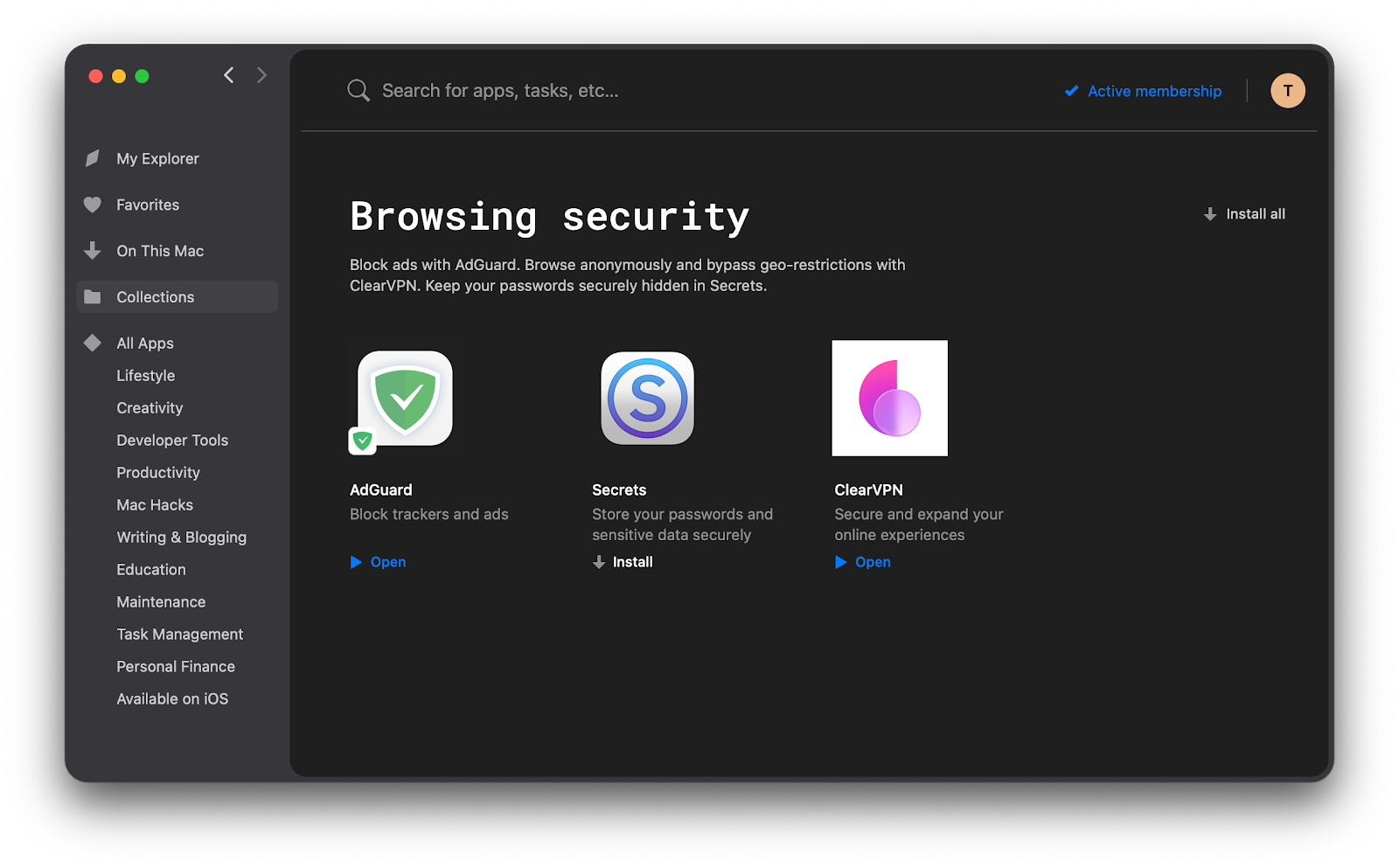 That's about it! If you do fall into the Yahoo trap, our major recommendation is to remove Yahoo search from your Mac the moment you identify it so you can prevent further infection. Otherwise, be kind to your Mac. Give it a few good tools so it can protect itself against malware — the Mac will be very grateful, pinky promise.