The Best Antivirus For Mac In 2023
If you've ever used Windows extensively before, you remember how important it is to find and install a good antivirus to protect your data. Without one, your whole system is exposed to malicious scripts, keyloggers, worms, ransomware, adware, etc.
It's generally considered that Macs avoid this problem since macOS is sandboxed - no script can make changes to your root files without you giving it explicit permission in the form of your admin password. That's why it's crucial not to enter your admin password when requested by any process unless you know with absolute certainty where it comes from and what it's going to do.
But are Macs as protected as we think? And is there no good reason to get a Mac antivirus? Let's explore the path to finding the best virus protection for Mac and see how you can perform a Mac virus scan right now.

Why Do You Need Antivirus On Mac?
Macs have long been able to protect their key system files from intrusion by viruses directly using Gatekeeper. Recently, this protection became even more profound with mandatory app certification by Apple itself, which means that if the app hasn't been approved by Apple, it won't even launch on your Mac.
However, Mac malware has also made giant leaps forward, constantly evolving away from typical viruses to even more malicious adware, scareware, ransomware that steals your passwords or even iPhone backups, and much more.
Since bypassing Gatekeeper is not impossible, it's good to have an extra layer of protection working for you just in case. But where do you start? Which Mac antivirus reviews can you trust? What's the best free antivirus for Mac? Or do you have to pay for high-quality antivirus software for Mac?
Happy to report that we've done all the heavy lifting by comparing the best Mac antiviruses out there. Here are a few top options for you to choose from.
Best virus protection for Mac: Sophos
Sophos has been well-known as one of the leading security software companies for decades. While most of their products target corporate security for organizations with more than 100 people, they've recently revamped their Sophos Home antivirus for Mac lineup.
Sophos Home has free and premium plans that include a real-time scanner, remote management, parental controls, protection on the web, and more. The premium yearly subscription adds ransomware and privacy protection for complete industrial-grade security wherever you go.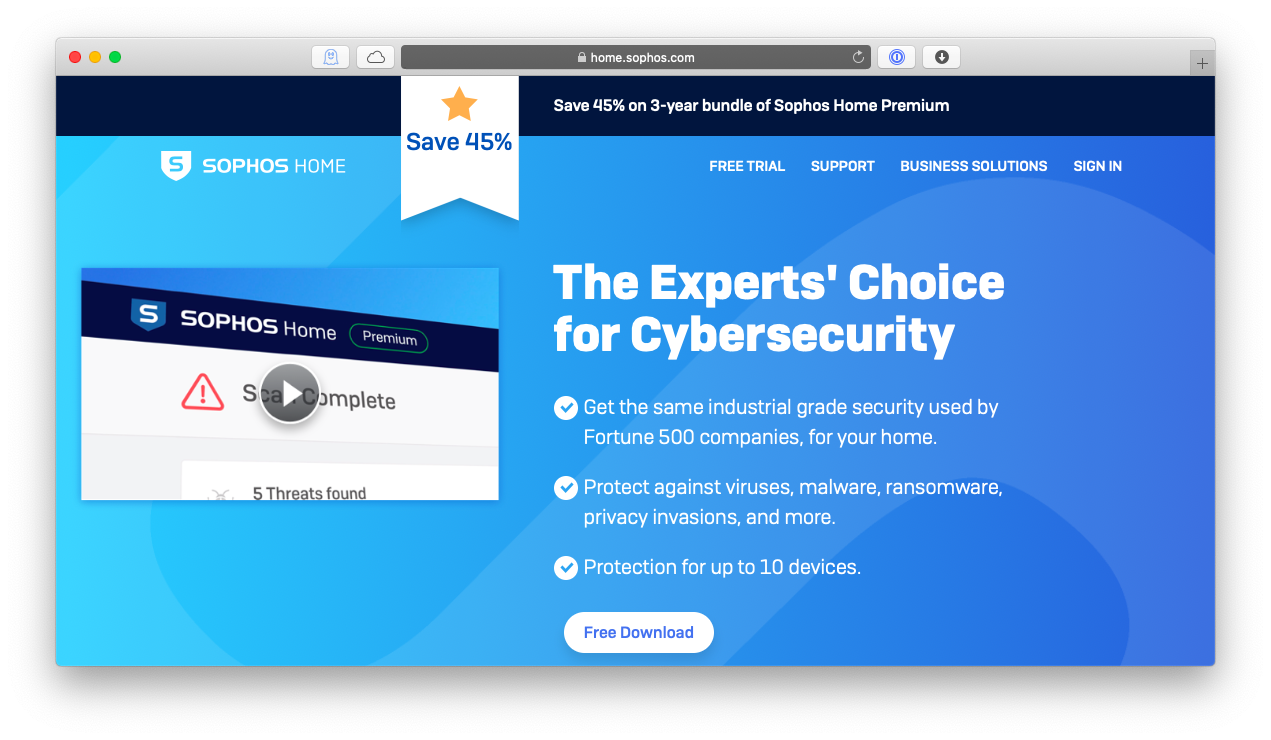 Best free Mac antivirus: Avast
If you're looking for the best free antivirus for Mac, Avast presents a really tempting option. The company itself is a known player in the security software, machine learning, and AI space. In fact, it boasts the second largest market share among all antiviruses worldwide, blocking 66 million threats every day.
Avast for Mac is a free download and works on three fronts: as anti-malware security, a web and email shield, and a WiFi security scan. The web shield is an especially useful feature that helps you avoid unsafe downloads, get rid of dangerous email attachments, and prevent intrusive web tracking. A WiFi security scan, on the other hand, is a great way to ensure no one is snooping on your data at any time.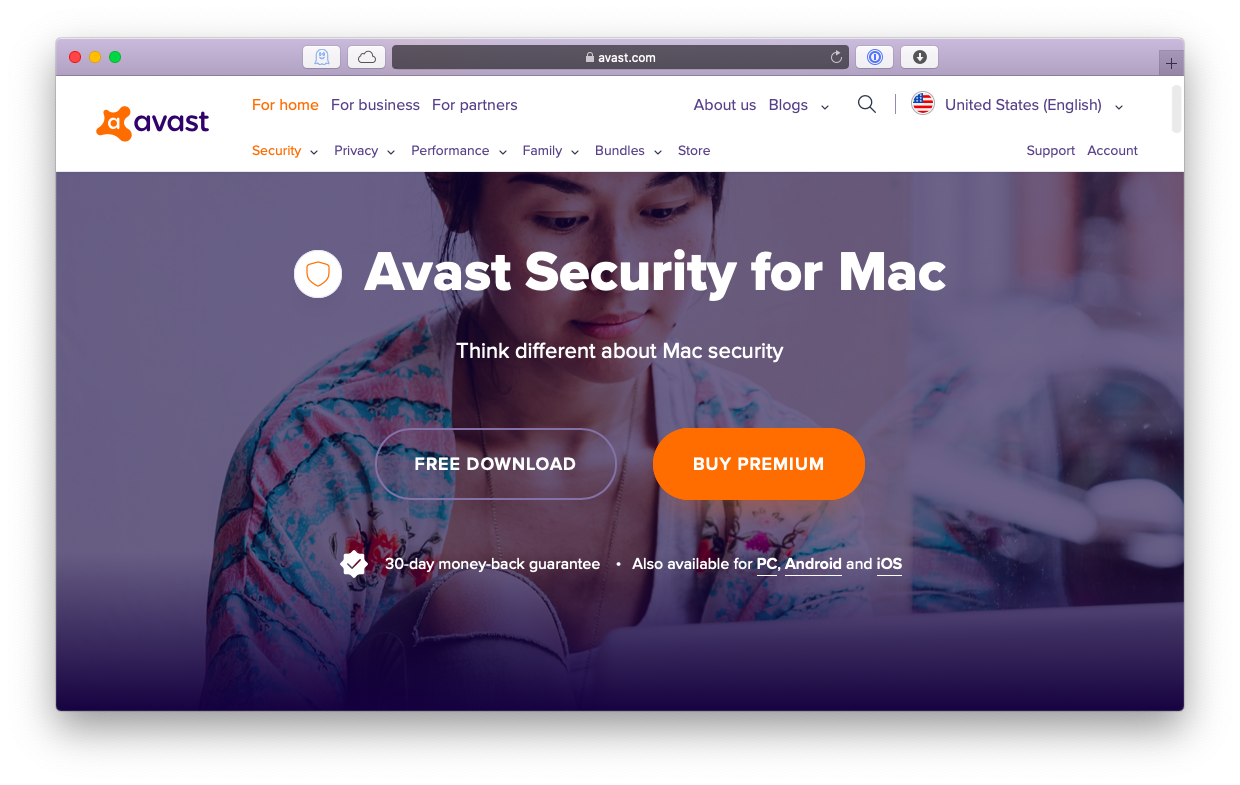 Best use of system resources: Bitdefender
Bitdefender speaks for itself with near-perfect lab test results and ultra-low impact on system performance.
Besides all the regular antivirus on Mac features, Bitdefender includes ransomware rollbacks — so you're never held hostage for your data — a browser extension, adware blocking, and a VPN. The app interface itself is easy to use, but thanks to Autopilot and Bitdefender Shield, you don't even really have to — Bitdefender does all the protection for you.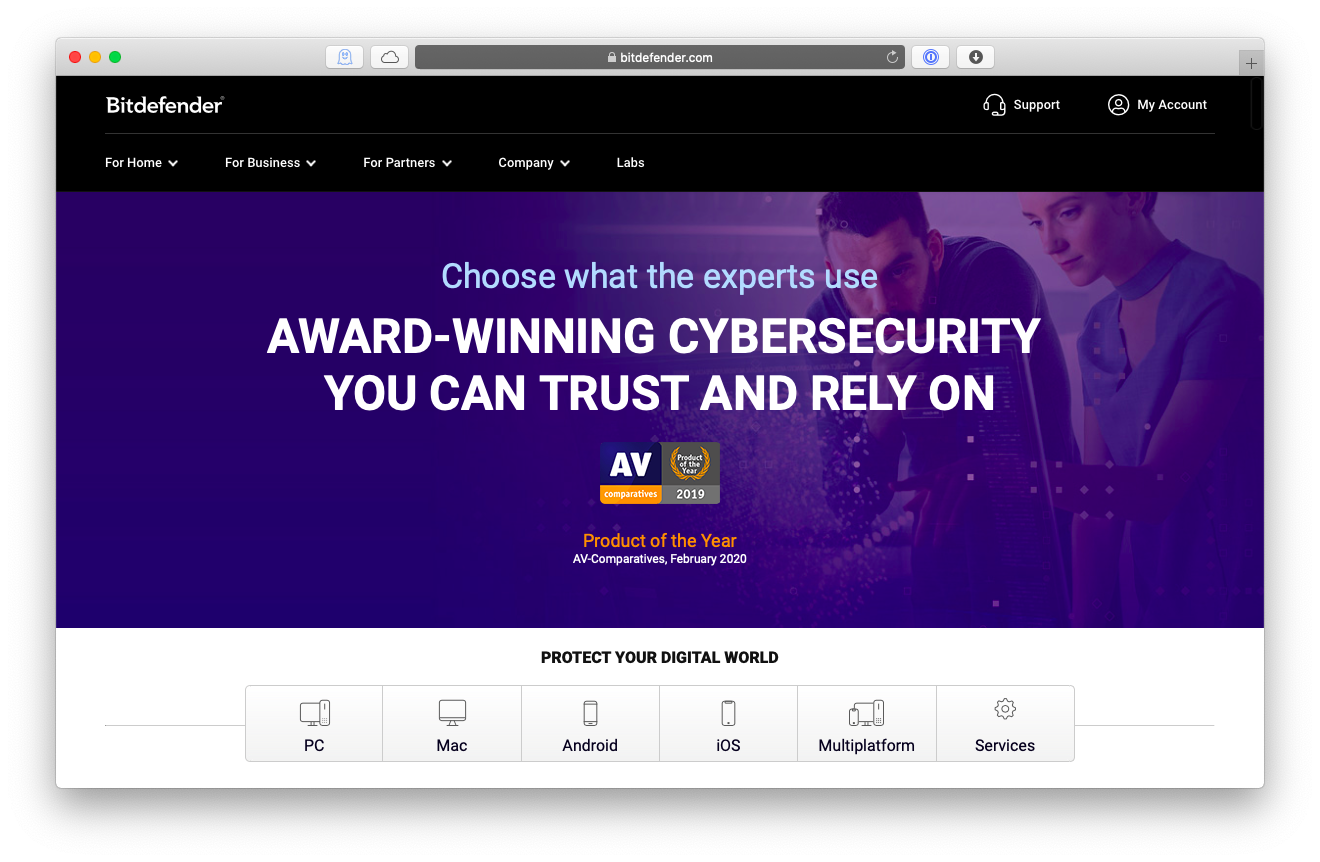 Best virus scanner for Mac: CleanMyMac X
It might seem that having active Mac virus scanning turned on is a good thing. After all, you want to make sure that no malware gets through the cracks. And that's true. However, any virus scanner for Mac also represents a massive drain on your battery life and processing power. So if you don't tend to install lots of third-party apps and visit malware-infected websites, performing Mac virus scans manually might be a better solution.
CleanMyMac X is the world's leading optimization utility, providing a complete toolkit for you to care for your Mac. The app not only scans your hard drives for any known malware but also has specific features to maintain your privacy, delete old files, update your software, uninstall any program completely, speed up your system, and much more.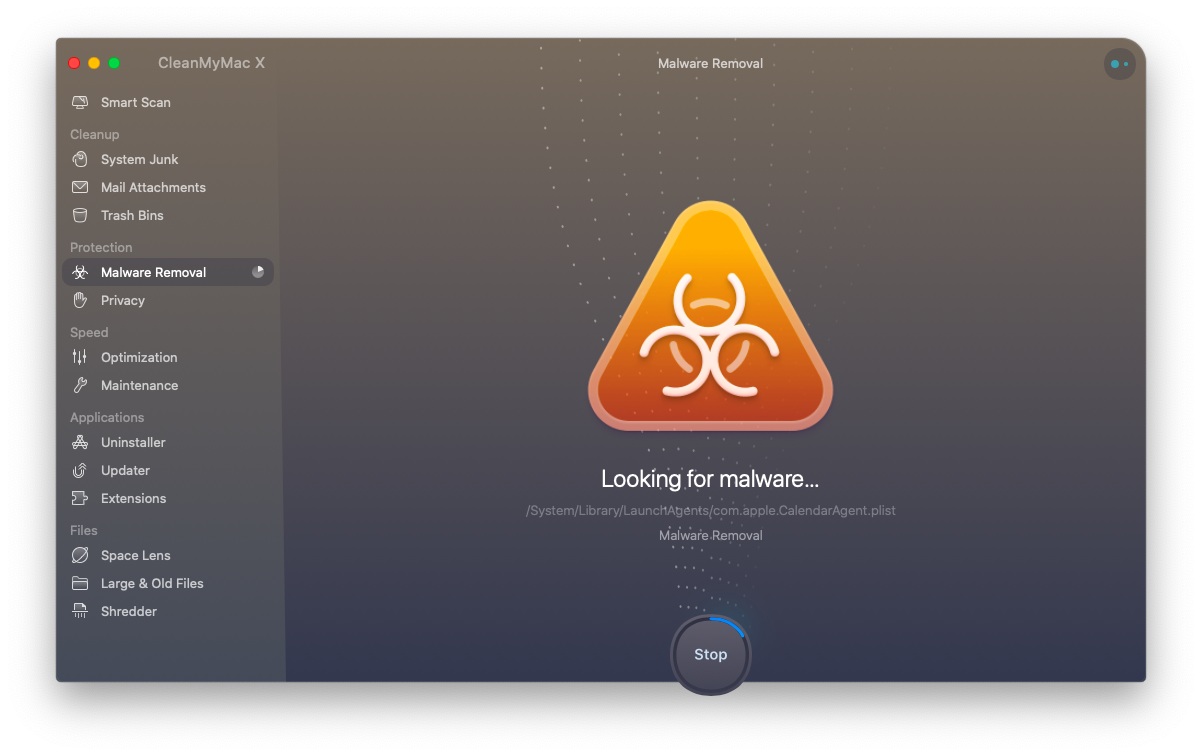 Protect your privacy with a VPN
When you finally pick your best Mac antivirus, you might think that your identity is now 100% protected, but that's not the case. While no viruses will be able to attack you, your fingerprints can still be tracked online and used to collect data about you to sell to advertisers, etc. To prevent this from happening, you also need to use a VPN (virtual private network) that will direct your traffic through a third-party server and obscure your identity.
Shimo is one of the most flexible VPN clients out there. It works with OpenVPN, Cisco SSL, SSH, Nortel IPSec, and many others, and allows for multiple connections and protocols to be used simultaneously. You can also tweak Shimo to be triggered by specific network configuration and geographic location. What's more, you're protected with AES 256-bit encryption for all your browsing.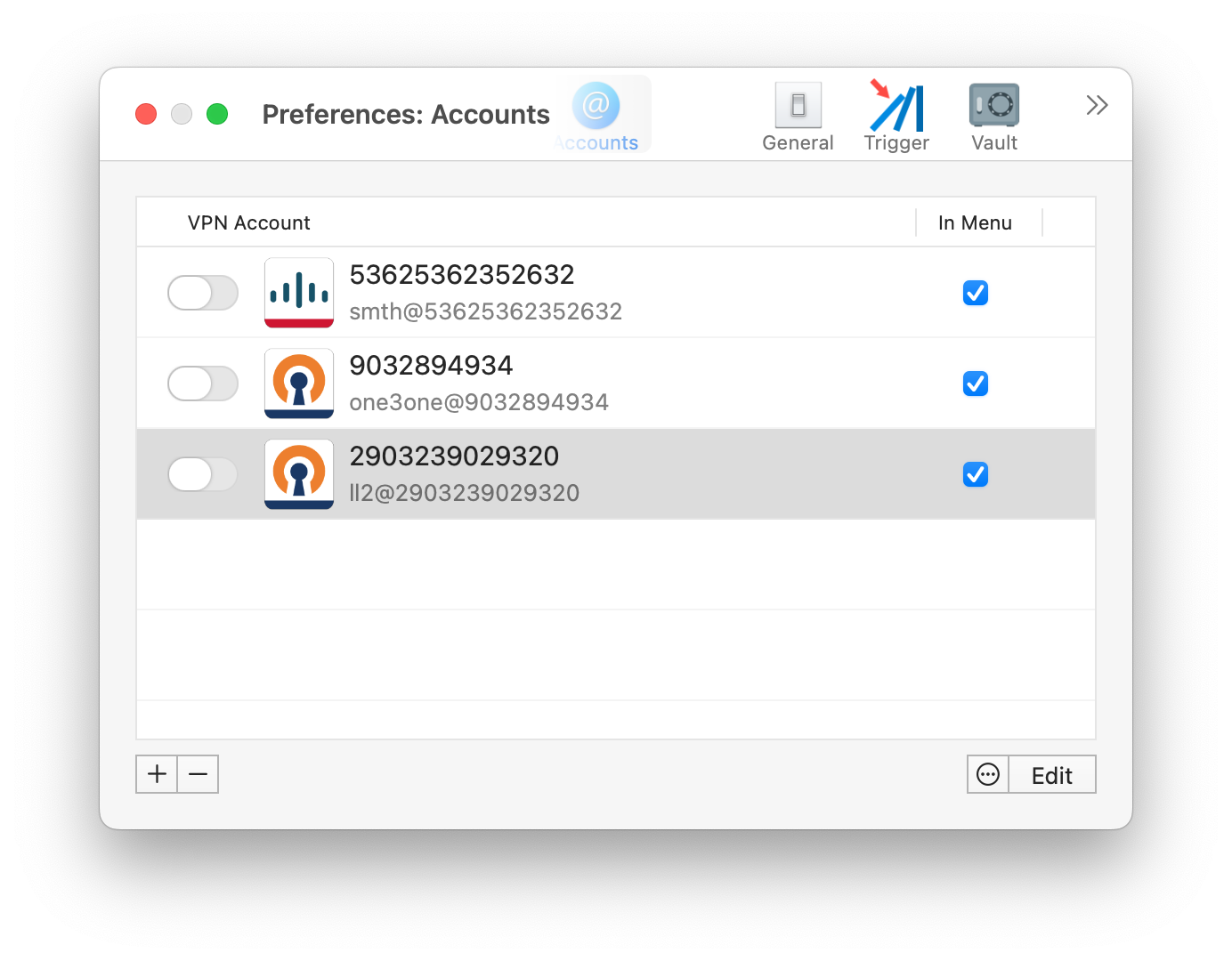 Secure your logins in a password manager
The last piece of your personal security puzzle is making sure all your credentials to various websites and apps are unique and stored in a safe place. That's why you need a robust password manager.
Secrets is an intuitive but powerful password organizer that provides you with easy password generation, stores any personal details, and automatically fills out logins through its browser extensions. You can even take Secrets with you on the go since it seamlessly syncs with your mobile devices using iCloud.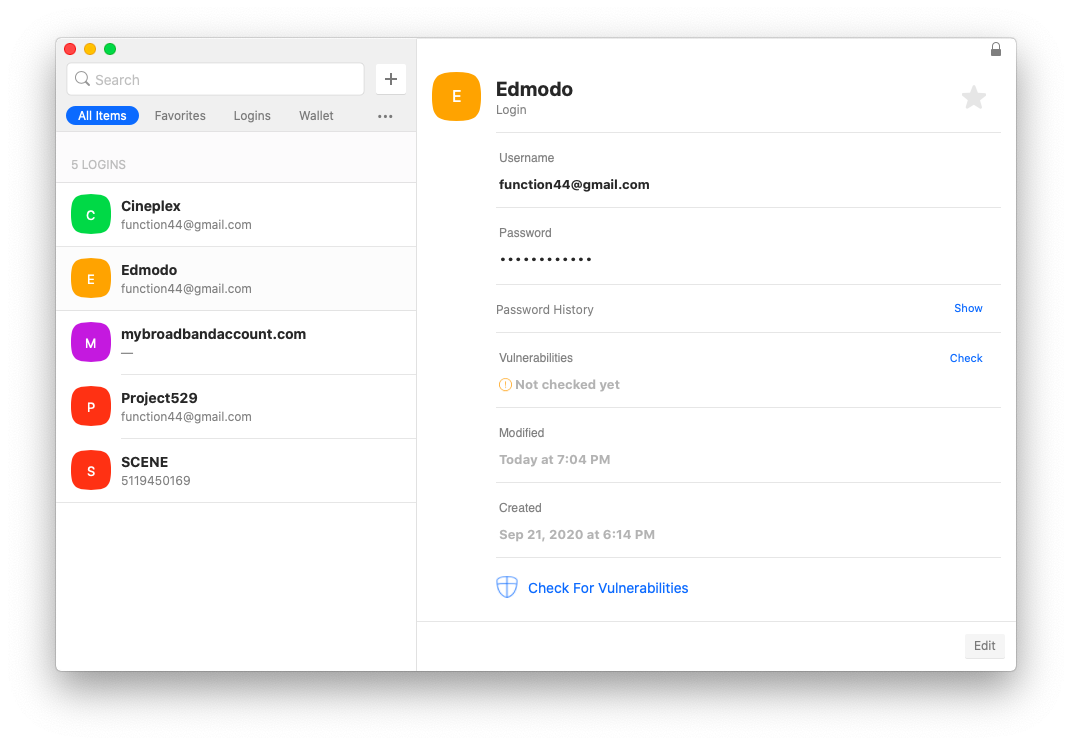 As you can see, there's lots to choose from when you're looking for antivirus software for Mac. If you ask us, our recommendation for the best malware removal for Mac would be a straightforward CleanMyMac X scanner. But don't forget to augment your best antivirus for Mac with a powerful VPN client like Shimo and a reliable password manager like Secrets.
Best of all, CleanMyMac X, Shimo, and Secrets are available to you absolutely free for seven days through a trial of Setapp, a platform with more than 200 outstanding Mac apps. Just browse the Setapp collection and try anything at no cost today to see what kind of apps you might be missing out on.