Malwarebytes For Mac And Its Alternatives
When you hear that Macs are much safer than their PC counterparts, it's generally true. But it doesn't mean that if you own a MacBook you're completely shielded from all kinds of viruses and malware, as most people tend to think.
Vulnerabilities in Macs still exist, although Apple should get a lot of credit for engineering a sandbox system for macOS, which prevents malware from directly accessing your system. In fact, starting macOS Catalina, Apple has completely separated its system volume from user files so the system would be impossible for hackers to take control of.
What's left is the user with admin credentials who might knowingly or unknowingly let a virus in. And that's where Mac malware removal software comes in handy.
How To Check For Malware On Mac
Practically the only way you can get any kind of Mac malware today is by executing an installer, a script, or giving something an unrestricted access to your system.
So before you even think of searching for the best malware removal for Mac, make sure you follow a few time-tested rules to avoid the malware problem altogether:
Don't download anything you're not completely sure about. Get software only at official websites, even if it means spending a little bit of money (supporting indie developers goes a long way).
Disable the automatic opening of downloaded files in your browser. In Safari, go to Preferences ➙ General and then untick the "Open 'safe' files after downloading" box. Now you'll have an extra step as a buffer to vet all the incoming files.
Don't agree to any installs from pop-ups on random websites. Sometimes a certain file will start downloading as soon as you open a link — delete it immediately.
Don't open email attachments from senders you're not 100% sure in, especially when they offer you something that sounds too good to be true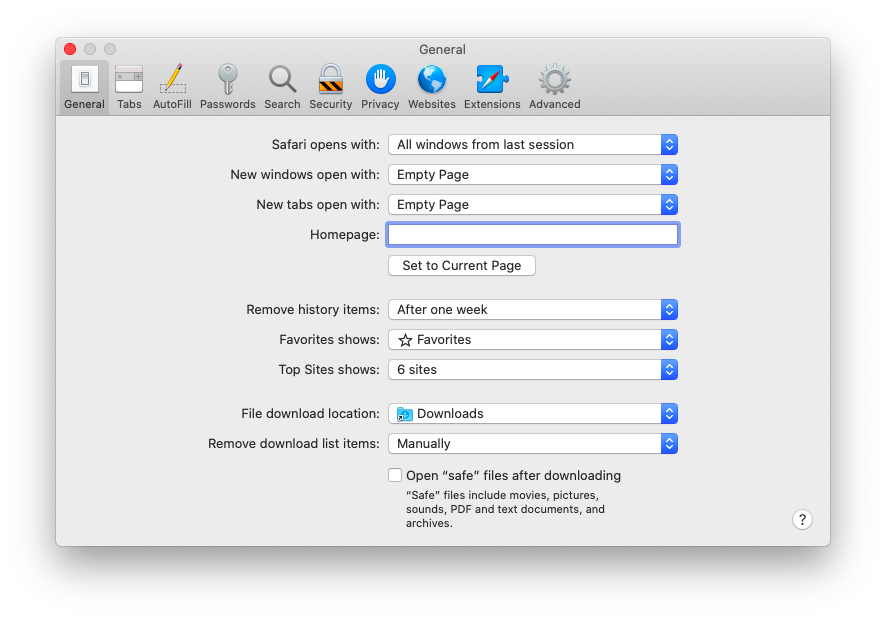 If you always follow the tips above, you'll be safe in nearly every Mac situation. But it's never too much to ensure that you're under complete protection, so getting a Mac virus scan might be useful too.
Learn more how to remove malware from mac
Use Malwarebytes anti-malware for Mac
Googling around for the best malware removal for Mac, you'd probably encounter a few mentions of the Malwarebytes app. And it's worth taking a look at.
Malwarebytes is a global cybersecurity company that's been around for over 15 years. Its flagship product, Malwarebytes for Mac, allows you to scan for malware, adware, viruses and then safely get rid of them.
Using Malwarebytes on Mac is easy enough:
Download a free Malwarebytes app from its website
Install Malwarebytes by double-clicking on the downloaded file and following a set of instructions
When you open the app for the first time, make sure to allow it full access by going to System Preferences ➙ Security & Privacy ➙ Full Disk Access and then ticking the Malwarebytes app box
To scan for malware, simply click Scan and let the Malwarebytes adware and virus detector do its job
Use the malware removal Mac tool to delete any threat it has discovered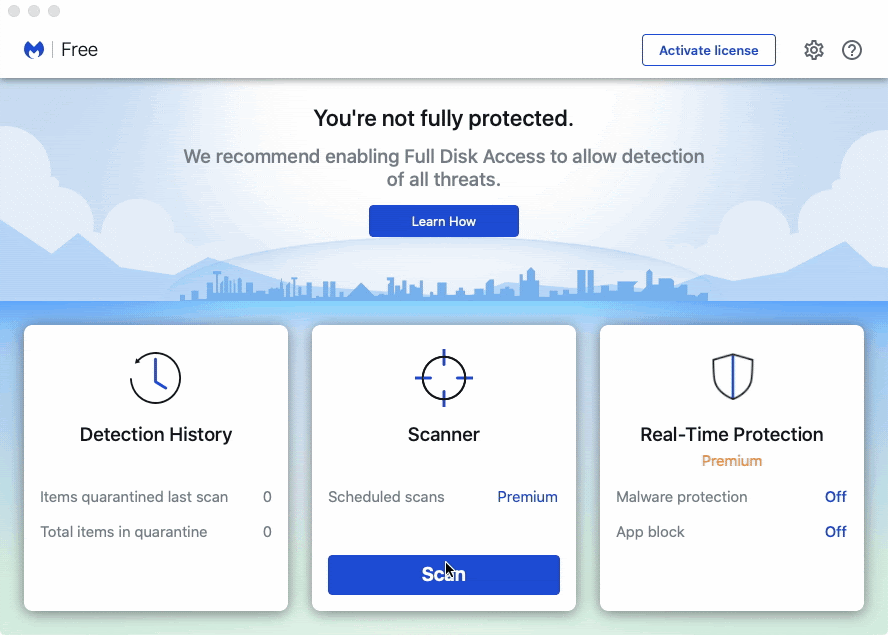 Overall, you might find that Malwarebytes for Mac reviews are positive — it's a good malware removal Mac app, with a free version available, in which the design is pretty straightforward and commands are swiftly executed. There's even a Malwarebytes Chrome extension that hides ads and blocks all kinds of trackers on the web.
On the negative side, Malwarebytes Free for Mac lacks proactive security scanner, which is only available for premium users. Additionally, in 2018, the company made a controversial decision to stop guarding against MacRansom, since none had been detected for years prior, to speed up scanning. This alone might be a good reason to look for something more secure. Also, read an article about how to check for malware on mac.
Guard your Mac with CleanMyMac X
A worthy alternative for how to remove malware from Mac is CleanMyMac X, a top-rated optimization solution that not only protects from viruses and malware but also makes your Mac more productive, frees up disk space, maintains your privacy, and much more.
Using CleanMyMac X for Mac virus scans is just as easy:
Open the app and navigate to the Malware Removal tab

Click Scan

Remove anything suspicious found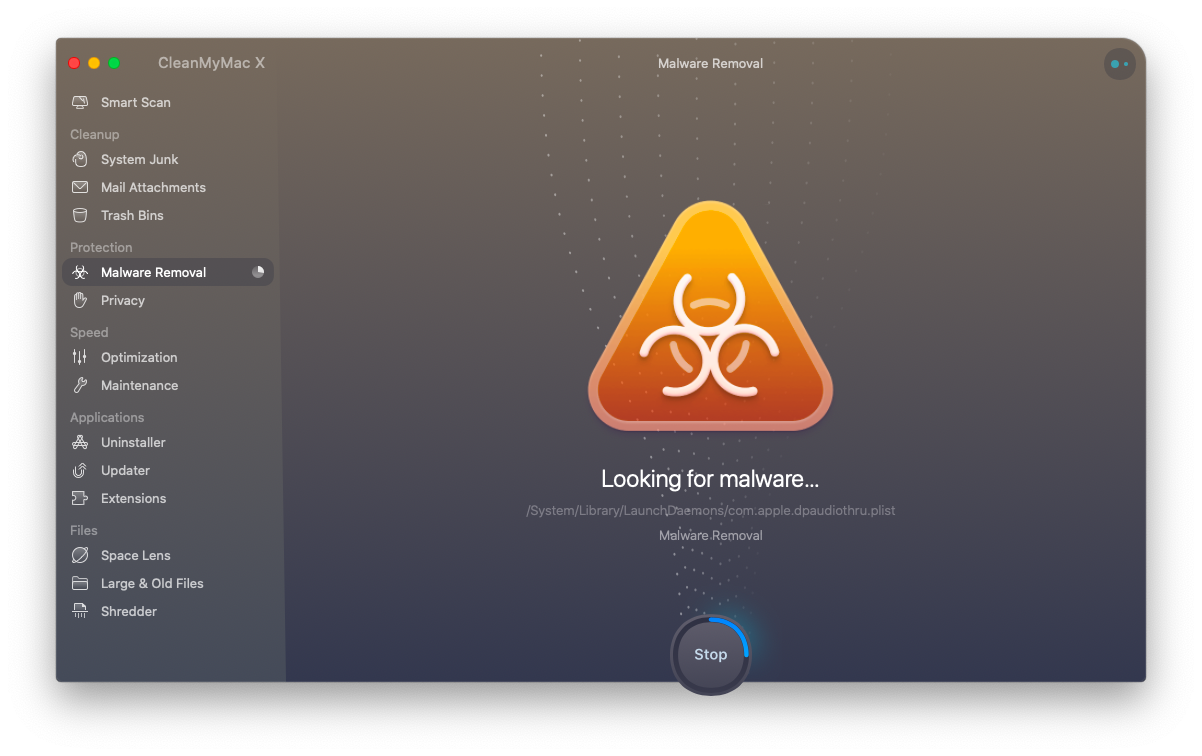 Besides a scan for malware, you can also initiate scans for old mail attachments, cleaning up caches and user logs, removing browsing traces, as well as use Space Lens to visualize what's occupying your hard drive and update or delete apps completely.
Compare Malwarebytes vs. CleanMyMac X
When it comes to detecting viruses and adware Malwarebytes and CleanMyMac X are both doing a good job, so it makes sense to compile a quick side-by-side comparison of the two.
Protection: Both Malwarebytes for Mac and CleanMyMac X take the issue of guarding your laptop very seriously. A single caveat is the lack of MacRansom scanning in Malwarebytes since 2018. Fair to say, CleanMyMac X wins here by a narrow margin.
Price: Malwarebytes has a completely free tier that just misses proactive scanning. With proactive scanning, however, the app will set you back around $40 a year. CleanMyMac X doesn't have a free tier (apart from the trial) but comes along with more than 170 first-class apps via the Setapp platform for only $9.99 a month. Tie.
Versatility: While Malwarebytes on Mac is good for one thing triggered by one button, CleanMyMac X presents a much more diverse offering, from fixing your hard drives to cleaning RAM and tweaking your Mac's performance. A resounding win for CleanMyMac X.
Scanning: At the free level both Malwarebytes and CleanMyMac X have to be sprung into action by launching their respective Mac virus scans. At the paid level, however, Malwarebytes does this automatically, so it easily takes this round.
In the end, one for Malwarebytes, one tied, and two for CleanMyMac X. Feel free to check all the categories and judge for yourself.
Protect your privacy with Shimo VPN
When it comes to staying safe on your Mac today, it's not only literal malware you have to be worried about. Nearly all websites, portals, and apps you encounter collect your private data. Some even restrict their services simply based on where you are (e.g. streaming platforms) or your behavior (e.g. fluctuating airfare prices). To safely sidestep all of this, you need a solid VPN.
Shimo is a VPN (virtual private network) of choice for thousands of people. It acts as a shell, letting you add multiple VPN accounts inside of its simple and unobstructive interface, from Cisco SSL to OpenVPN. Any time you use Shimo, you're opening a window to bias-free, private, and safe internet.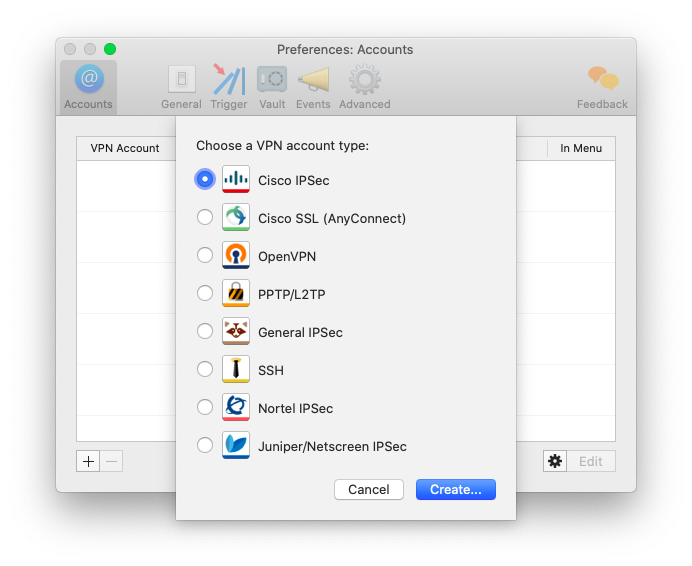 In the end, even though Macs are highly resistant to viruses, knowing how to check for malware on Mac is essential. And both Malwarebytes for Mac and CleanMyMac X are good ways to do that. Additionally, routinely running a VPN on unsecured networks will make surfing the web much more private and secure.
Best of all, CleanMyMac X and Shimo are available for you to try absolutely free for seven days, as they are both part of Setapp, a platform with more than 170 highly rated Mac apps for any job, from keeping you safe to managing projects, to collecting inspiration. Try all 170-plus apps, including CleanMyMac X and Shimo today at no cost!