How To Test VPN Connections And Fix Any Leaks
In the last few years, VPNs (virtual private networks) have risen from being a technical obscurity and something used to remotely log in to corporate networks to widely accepted apps that are a staple of any computer user who cares about their privacy.
VPNs are, without doubt, immensely useful. They let you access geo-restricted content (from YouTube videos to Netflix), they protect your privacy by hiding your IP address, they encrypt your internet connection making it safe to use public WiFi networks, they can even bypass any ISP (internet service provider) bandwidth throttling, and much more.
The problem is that not all VPNs are what they claim to be. All promise privacy and security, but at closer look some research has found that, for example, 84% of Android VPN apps actually leak their users IP addresses. Other times, VPNs can also malfunction and not work as fast or as privately as advertised.
So trust but verify. Let's explore why VPNs leak your information or sometimes don't connect at all, and how you can easily fix it when you test VPN connection.
Why Is My VPN Not Working?
Even though using some VPNs right now seems to be as easy as clicking a button, there's a lot of advanced technology that supports their work under the hood. That is to say, there's a lot that can go wrong when you find your VPN not connecting properly.
For example, here are just some of the reasons that should make you ask yourself "Is my VPN working?" and do a VPN check accordingly:
Slow internet speed
Slow VPN protocol
Slow TCP (transmission control protocol)
Slow internet ports
Slow DNS server
Overly active antivirus software
Frequently crashing VPN app
The challenge is that whether your VPN is working or not, you might still have internet connection and thus not even notice that something has changed.
A good indicator of a poorly functioning VPN is IP, DNS, or WebRTC leaking. So conducting a VPN leak test is where you should start.
How to test VPN for leaks?
When it comes to VPN tests, what you're looking for are any IP leaks, DNS leaks, or enabled WebRTC.
The good news is that both IP and DNS leaks can often be discovered with a single VPN test. Here's how to do it:
With VPN turned off, visit whatsmyip.org and record your real IP address
Turn on your VPN and visit whatsmyip.org once again
Make sure that the IP address and origin country have changed. If not, your VPN connection is leaking.
Just to verify, you can do a DNS specific test, with your VPN turned on, at dnsleaktest.com
To double-verify, click Extended Test while performing your DNS leak test. This one might take a few seconds longer.
If the results of both tests show your new IP address, you're safe. Otherwise, your VPN is leaking.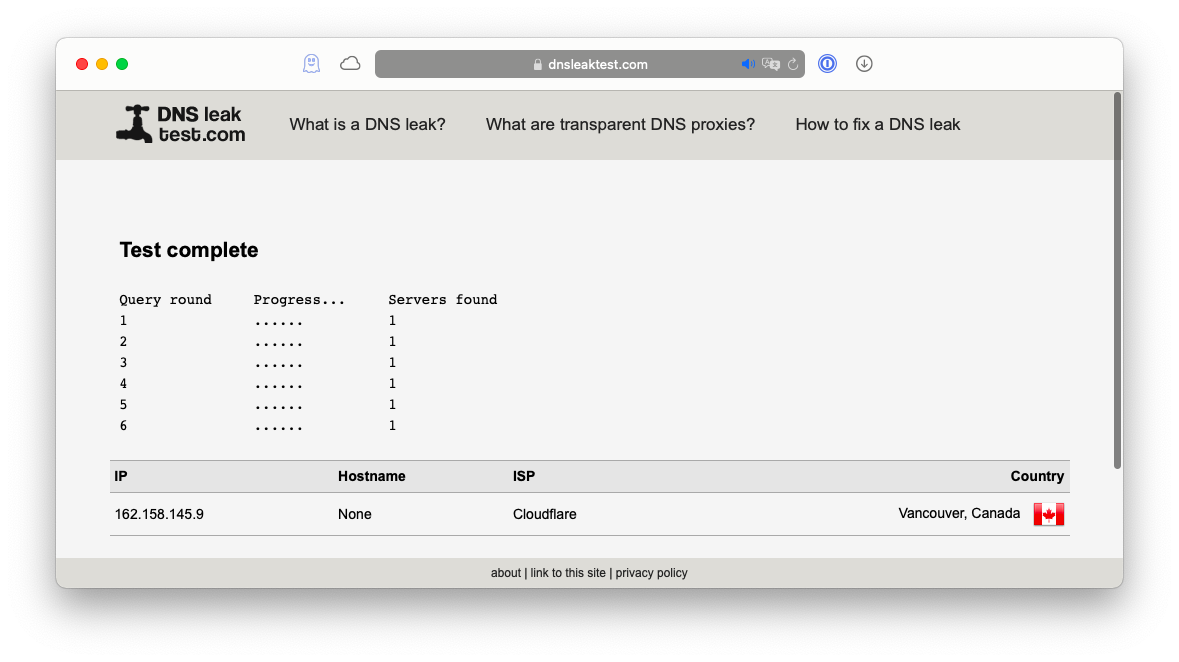 Another important VPN test concerns WebRTC (Web Real-Time Communication), which is a feature of all the most popular browsers, such as Firefox, Chrome, Brave, and Opera. WebRTC makes voice and video chat possible, but can also be a vulnerability exploited by malicious players to find your location. Safari and Internet Explorer don't use WebRTC, so you're safe there.
To check for WebRTC leaks:
Visit browserleaks.com/webrtc with your VPN turned on
Ensure that the test shows your new IP address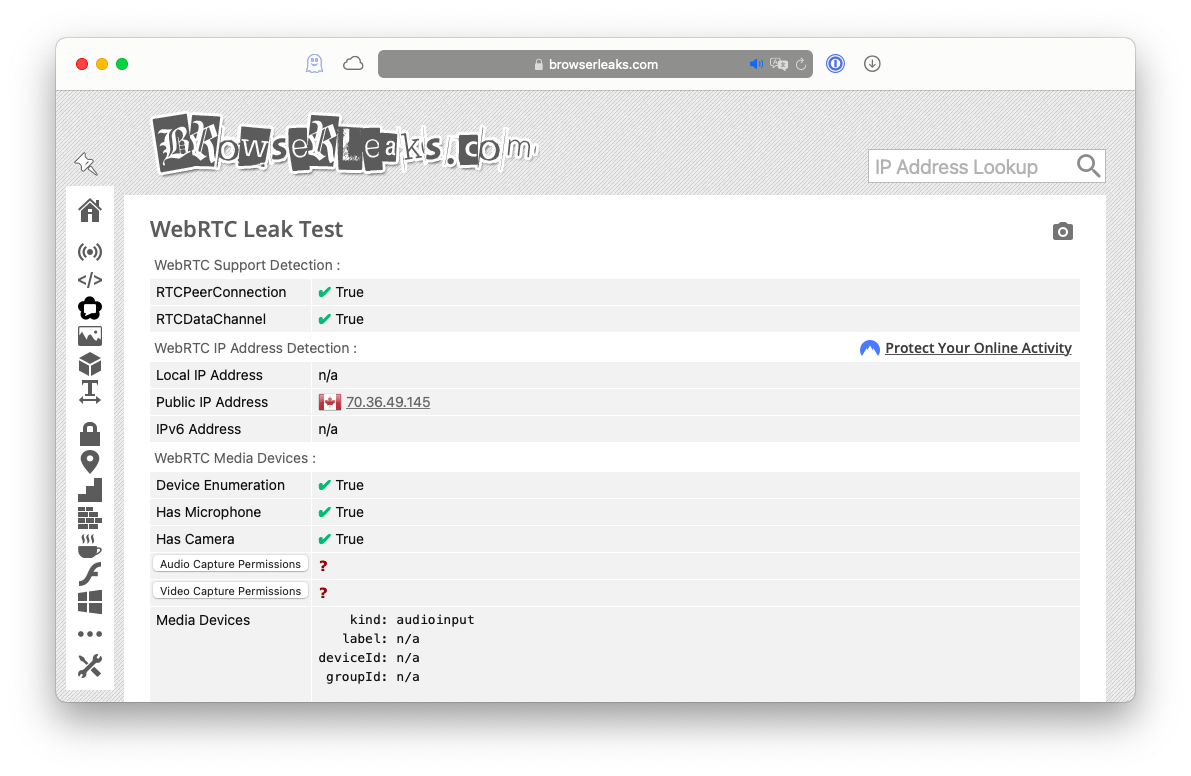 How to fix VPN not connecting properly
After you wonder "Is my VPN working?" and perform IP address and DNS leak tests, and find your VPN not working as it should, there are in fact lots of things you can do to fix it.
Let's start with a leaking IP address. The first suspicion here is that for some reason your VPN is not working properly. Try to check for updates and get the latest version, which could include fixing some bugs. Then restart the VPN app itself or even reinstall it altogether.
If nothing helps, it might be that you need to use a more robust and trustworthy VPN. Our choice would be ClearVPN.
ClearVPN is an effortless but powerful VPN app that does away with all the usual complexity in setting up a proper VPN connection, but at the same time provides unprecedented flexibility at the click of a button. Both ClearVPN for Mac and ClearVPN for iOS are part of the Setapp suite, available to you along with 200 other apps, for one monthly fee.
The true power of ClearVPN is in its outstanding collection of shortcuts, which automatically configure the VPN settings for any given scenario, such as watching US Netflix, online gaming, masking your IP, blocking ads, protecting yourself from malware, and many others.
When you feel that your VPN connection is slow (with any VPN client), the best thing you can do is change your destination server location. This is because your signal physically has to reach the destination server first, so if it's half way across the world it will inevitably be slower than something nearby.
To change your server location in ClearVPN:
Launch the app
Select "Change your location"
Choose any server you want
Click "Connect to …"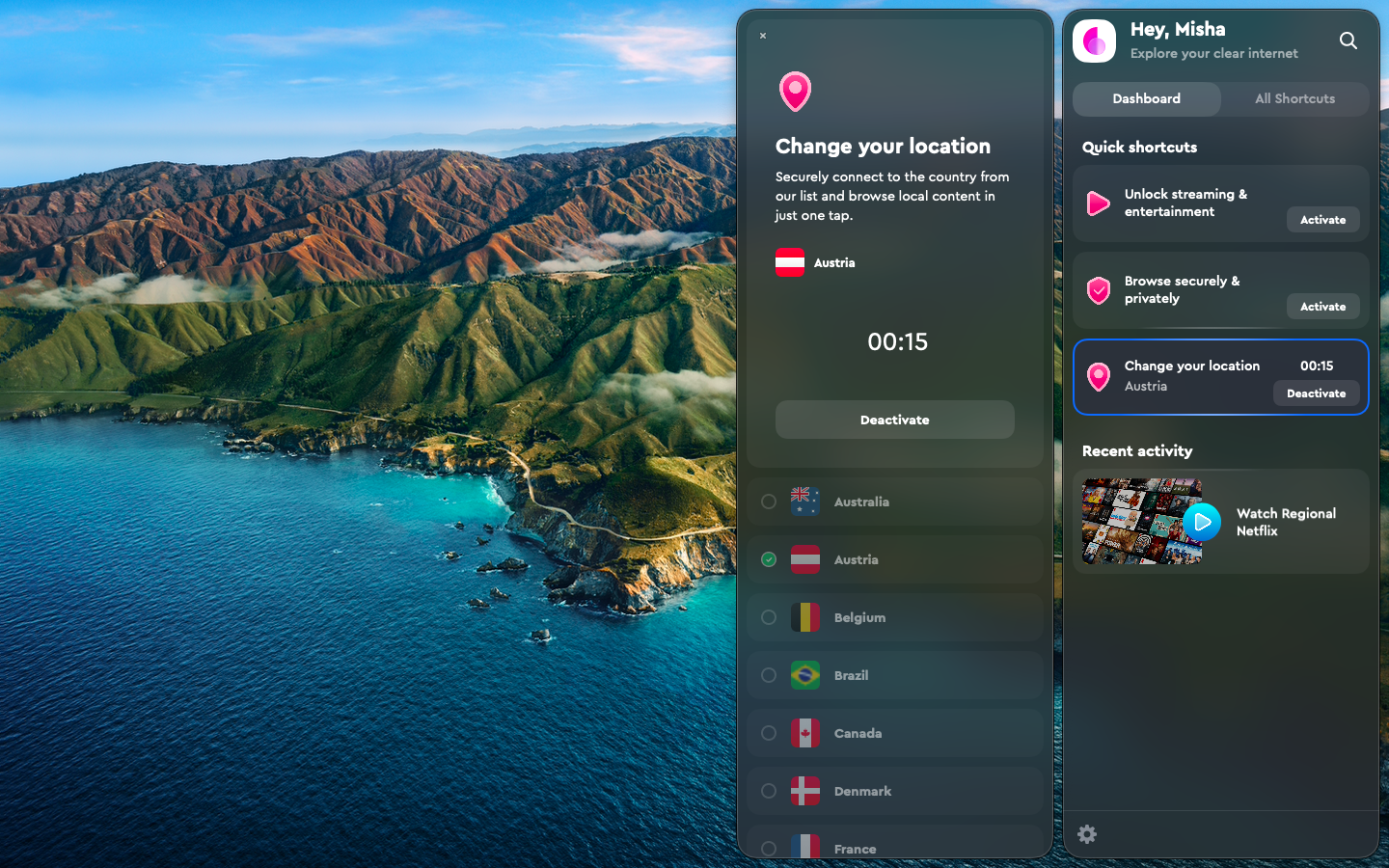 When it comes to protecting yourself from WebRTC leaks, it's easiest to change your browser to Safari or Internet Explorer, both of which don't use WebRTC. However, if you're on Firefox or Chrome, you can find third-party browser extensions that would block WebRTC by default. For Chrome, for examples, try WebRTC Network Limiter.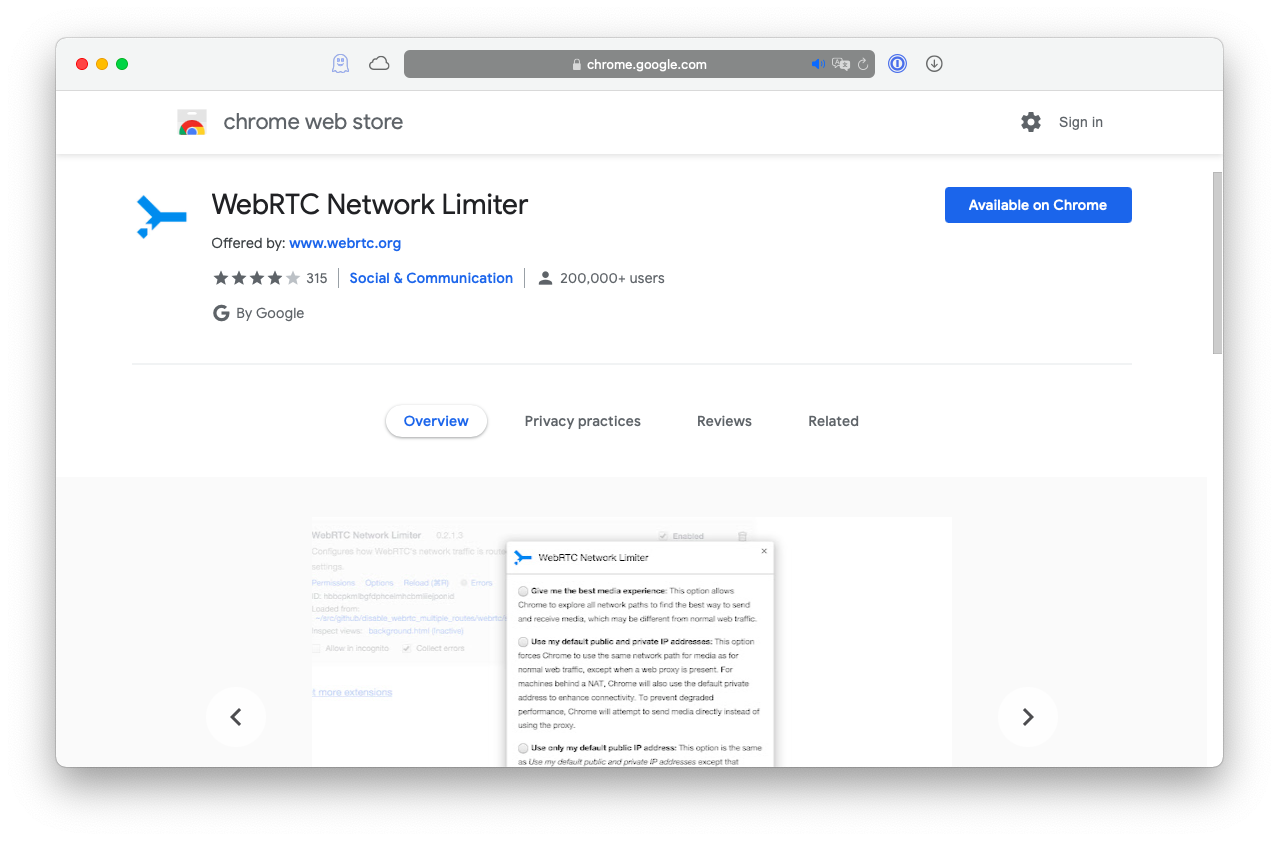 Another leak you might want to fix is your DNS. Your computer uses a DNS (domain name system) to match numerical web addresses like 192… with name-based ones like setapp.com.
Some VPNs include DNS protection by default, but it's always wise to devise a backup plan just in case.
Here's how to re-route your traffic through Cloudflare DNS on Mac:
Launch System Preferences ➙ Network
Go to Advanced…
Switch to the DNS tab
Delete the DNS servers present there using the minus icon
Add 1.1.1.1 and 1.0.0.1 instead
Click OK ➙ Apply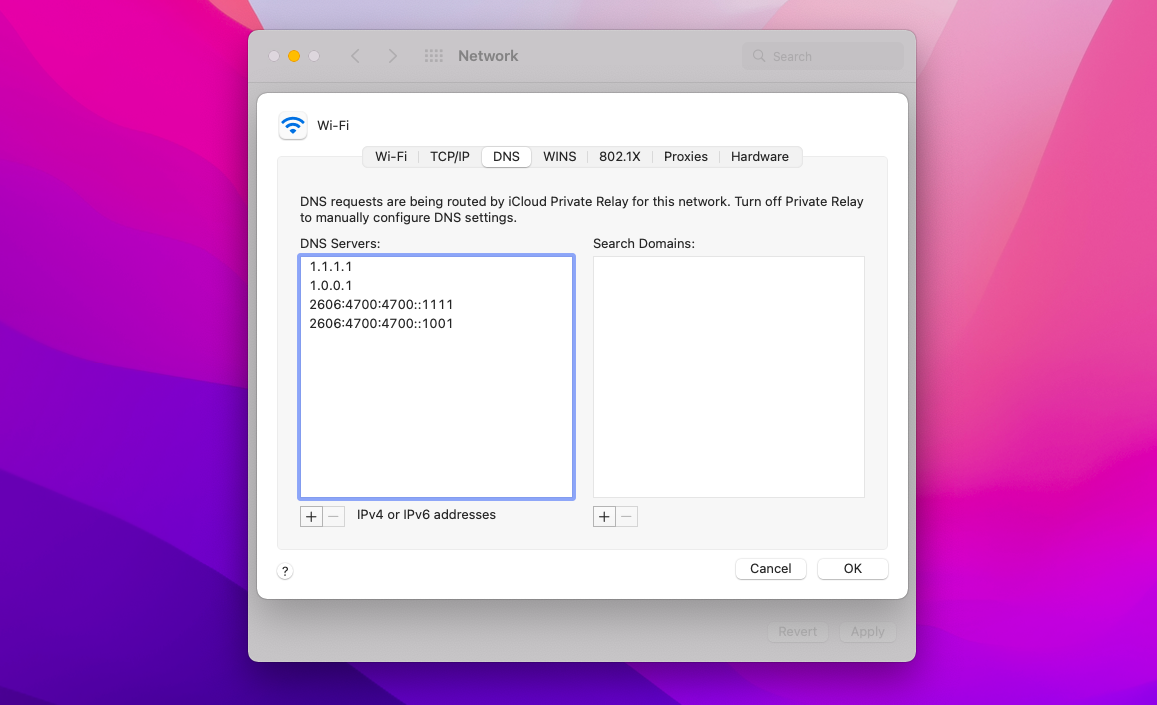 Sometimes, the slowness of your VPN connection could depend on the type of protocol you're using. For example, OpenVPN and SSTP are known as slower protocols, and IPSec, IKEv2, and SoftEther as faster ones.
If your VPN client doesn't let you change your VPN protocol, try Shimo.
Shimo is a full-featured VPN client that you can configure exactly to the specs you need. You can use specific protocols, set automated triggers, control your activity logs, and start multiple concurrent connections at the same time.
Most importantly for our purposes, Shimo makes switching protocols incredibly easy:
Click on the Shimo icon in your menu bar
Select Add VPN Account…
Pick Cisco or Nortel or Juniper IPSec
Press Create and connect to the VPN
Another nifty protocol change you can do to speed up your VPN connection is change from TCP to UDP (User Datagram Protocol). These are both network protocols that transfer your data. The difference is UDP is a bit less reliable since it delivers packages in a stream but is also faster for the same reason. Most advanced VPN clients let you make this change in preferences.
If you're using any antivirus software, it could interfere with the way your VPN works as well. So make sure to go into settings and whitelist your VPN client so it can function properly.
Lastly, no troubleshooting guide is complete without telling you to restart your WiFi (both on Mac and physical router) and restart your Mac. You never know what kind of bugs could slow down your VPN, and restarting is often the go-to fix for lots of technical issues.
As you can see, it's easy to perform VPN leak tests, whether you're troubleshooting your current VPN or testing a few to see which one performs better. When you're looking for ease of use and flexibility, there's no better choice than ClearVPN, so be sure to try it out. Alternatively, when you like configuring the VPN yourself, check out Shimo.
Best of all, both ClearVPN and Shimo are available to you absolutely free through a seven-day trial of Setapp, a platform with more than 220 universally useful Mac apps, from disk cleaners (CleanMyMac X) to battery extenders (Endurance). Try every Setapp app at no cost today and find your new favorite source of productivity!