How to access the dark web safely
When the dark web is talked about online, it's usually in connection with illegal markets and arrests made by police.
Indeed, when you're looking for an answer to a question like, "what is the dark web?" you likely find out that it's a part of the internet where you can buy credit card numbers, all kinds of drugs, guns, fake money, hacked Netflix accounts, stolen subscription credentials, and much more.
However, the dark web also has a legitimate side. For example, some of our favorite social media platforms, like Twitter and Facebook, have set up mirror sites on the dark web for people who don't want to be watched by the government. Some users looking for how to access the dark web can do that simply because they want to check whether their personal data is for sale.
Is it actually safe, what dark web websites exist, and how do you access the dark web? Let's find out.
What is the dark web?
The US government developed the dark web so that spies would have a place to communicate secretly. The US military developed the Onion Router, also known as Tor, and made it available to the public in 2004. By encrypting data at multiple stages, the Onion routing technology ensures that users remain hidden when browsing the web. Similar to the open web, the dark web is populated by groups and individuals that construct and run websites, not all of which promote or facilitate unlawful activity.
How to safely access the dark web
You must use tools like Tor to hide your identity and get to the dark web. The Tor browser works just like other browsers, except that the content is not indexed, which makes it a little harder to find things. To get to an address on the dark web, you'll need to have links made up of numbers and letters, with a .onion extension at the end.
Keep in mind, though, that Tor is not foolproof. Because of this, it's always advised to have a VPN (Virtual Private Network) active to keep your device and information safe.
Moreover, VPN is a good alternative to using the darknet for privacy. Both VPN and the dark web can be used to navigate around censorship, whether corporate or government. However, reliable VPN services don't force users to browse at a snail's pace to get secure online.
With ClearVPN, you can browse the internet in private, without the risks and hassles of the dark web. The app lets you freely access your favorite content no matter your location, safely visit any resources (even on public networks), and protect your personal data by hiding your actual IP address.
Even better: ClearVPN comes with an adblocker to stop annoying ads, help web pages load faster, and prevent website trackers from following you as you surf the web.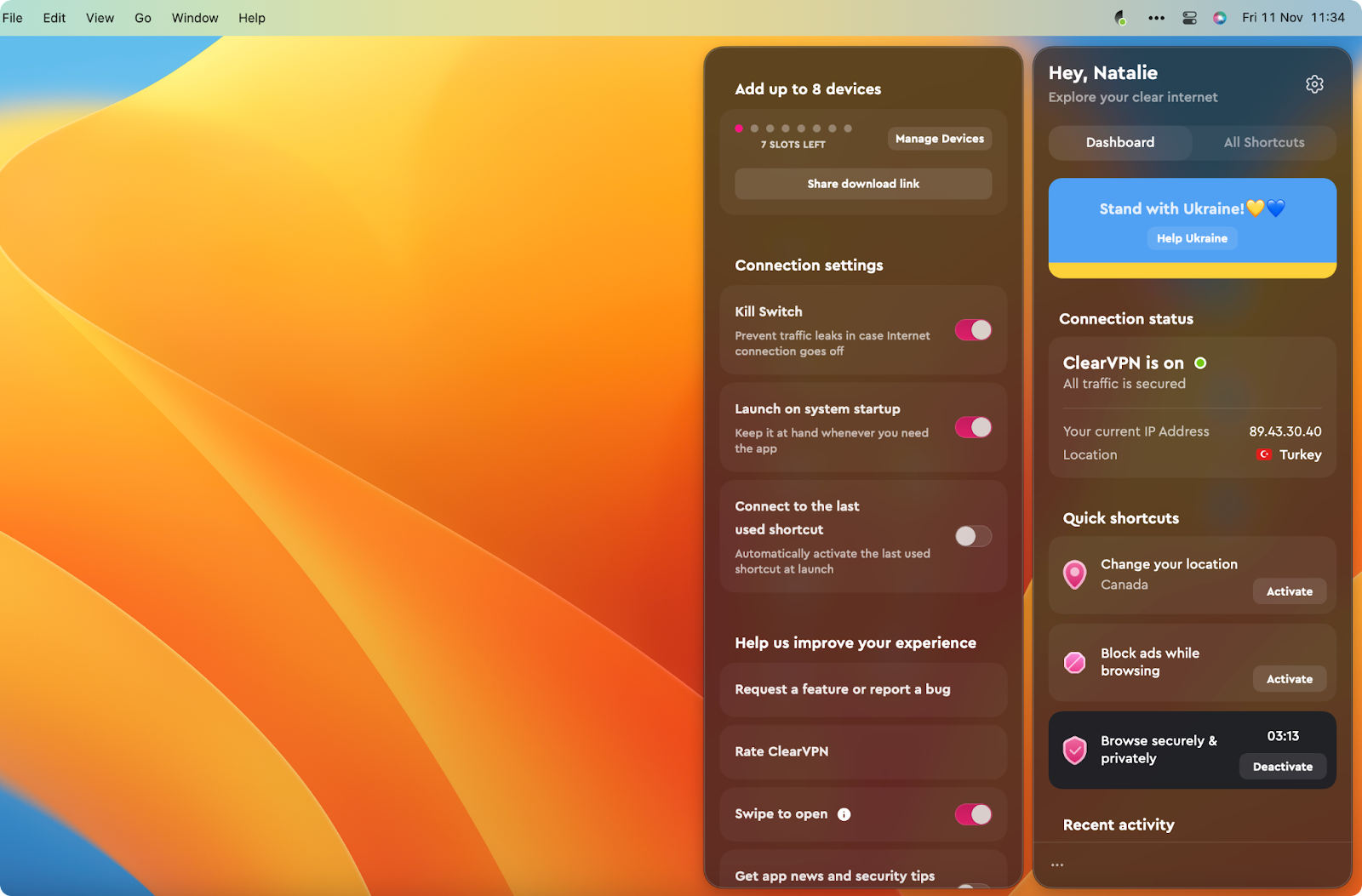 Tip: If you're worried your Mac has caught some viruses already, check it with CleanMyMac X.
Follow the steps below to check your device for malware:
Open CleanMyMac X – You can install it from Setapp
Choose Malware Removal from the sidebar
Click Scan and wait. CleanMyMac is checking for malware
If your Mac is infected, proceed with the on-screen instructions after the scan is finished.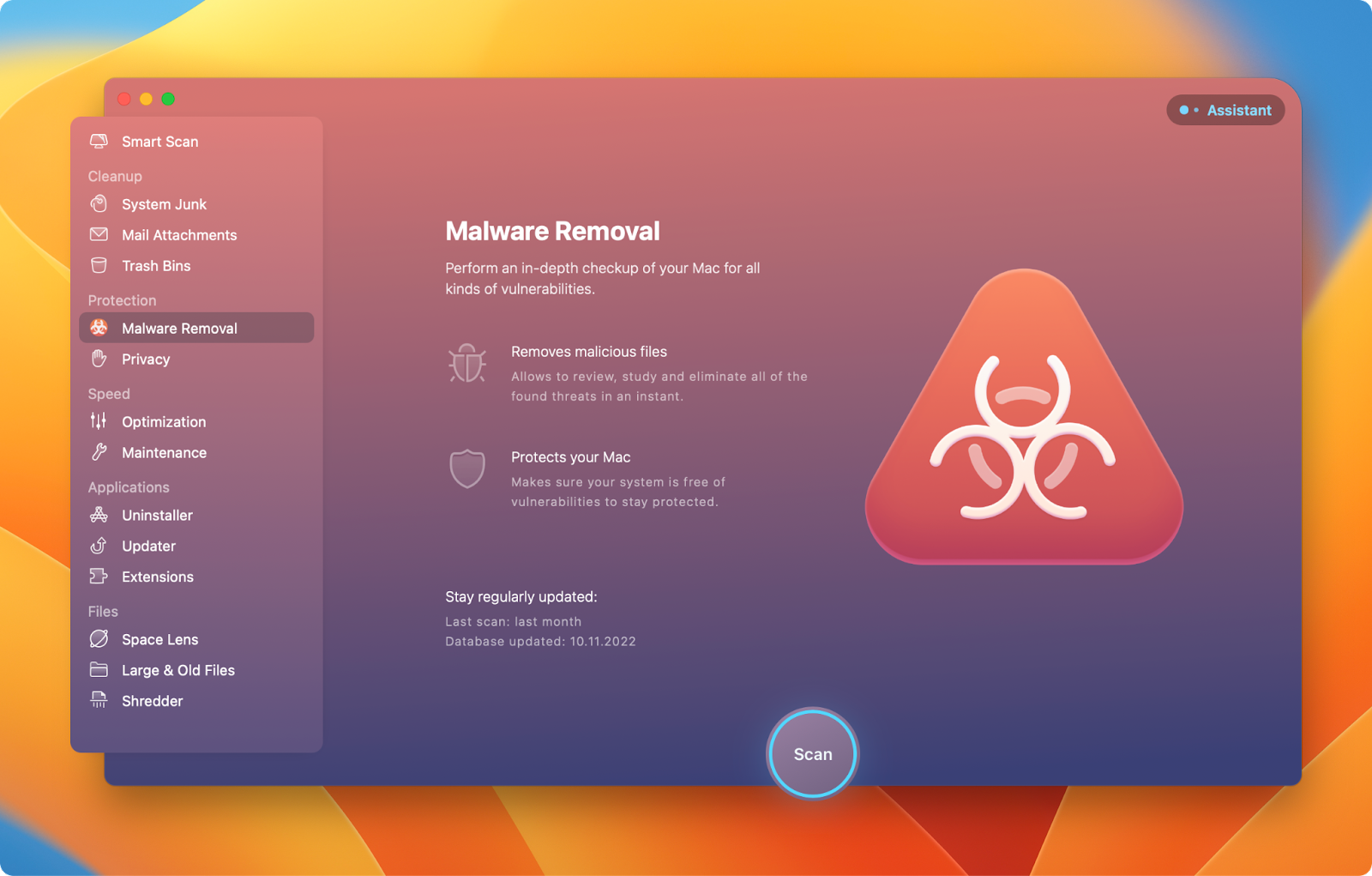 What you should know about websites on the dark web
As mentioned, on the darknet, you can do illegal and criminal things, but you can also find online versions of books that have been out of print for a long time, a collection of political reporting from mainstream news sites, and a few sites run by whistleblowers who want to show corporate and government corruption. Here are some of the ways the dark web can be used:
Anonymization
People protect their online identities for a variety of reasons. In some cases, revealing their identities would put them in danger – for example, in countries where the government prohibits all forms of communication and information sharing, refugees or political outcasts seeking to connect with the outside world.
Others, such as people who have been cyberstalked or are concerned about the security of online banking, may use it to reduce their risk of becoming a victim of crime.
The Tor browser's layered encryption system makes tracking the identity and location of users impossible. People can share files, talk, and blog anonymously in a highly encrypted environment. Note that the Tor browser is required to access the dark web.
Accessing popular websites
There are darknet websites for news sources like the BBC or New York Times, email services like ProtonMail, and torrent sites like The Pirate Bay. Most of the time, these dark web sites are for people who can't get to the open web version of the site, usually because their countries have strict internet laws.
Using file uploads and transfers
On the dark web, secure file uploads and transfers are commonplace since the onion network offers multiple levels of encryption for your files and connection. File transfer services are used mostly by journalists and informants to share sensitive information-containing files.
Visiting forums and online chat rooms
On the darknet, there are many message boards and chat rooms where people talk about things that aren't safe to talk about elsewhere on the internet. Sadly, the promise of encrypted online activity creates opportunities for illicit behavior. People can discuss and share material connected with unlawful actions, selling drugs, weapons, etc.
How to access the dark web safely: final thoughts
Both Tor and VPN have their uses, but which one you choose depends on what you want to do.
As a general rule, you should always use a VPN and only use Tor when you need to. A VPN protects your privacy without making it hard for you to browse the web and use the internet as you normally would. Choose Tor when you need to stay anonymous or want to get to the dark web.
If you want a reliable VPN, we recommend you try ClearVPN, which is available on Setapp, a platform with 240+ apps for your Mac and iPhone. CleanMyMac X, mentioned in this article, is also among the Setapp apps. Try both for 7 days free and look into other tools you might need to improve your workflow.