Here's how you can benefit from Setapp's search functionality to always have the right tools and toolkits for solving your tasks.
It all starts with a task
We believe it's easy to boost your productivity if you start thinking tasks, not apps. Don't bother googling app names, just go to the Setapp search bar and type in your task. It could be "edit video," "turn on VPN," "blog," or anything you want to do.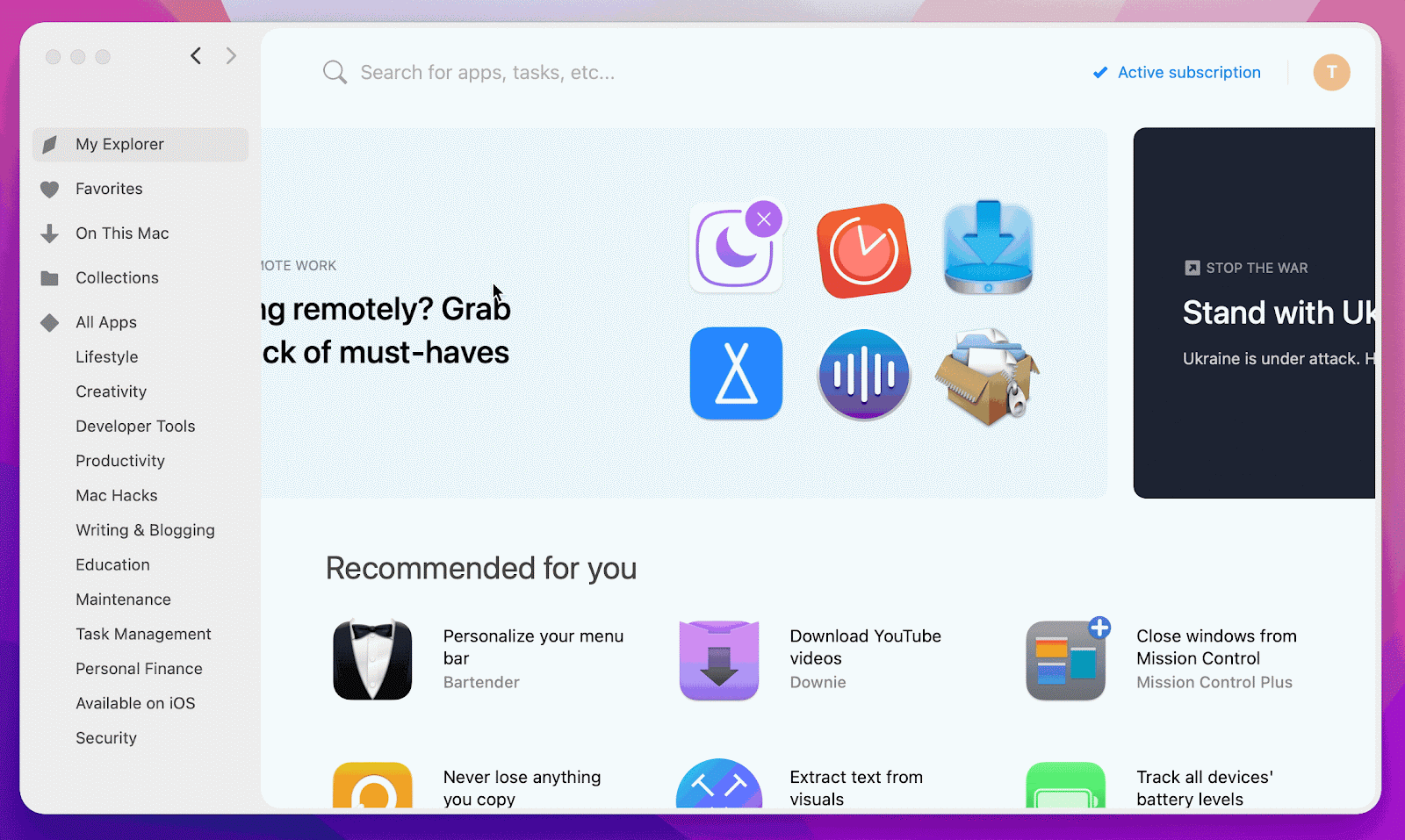 If you know what you're looking for
Type in the name of the app. In fact, it's enough to type in the first two or three letters, Setapp will be updating search results as you type.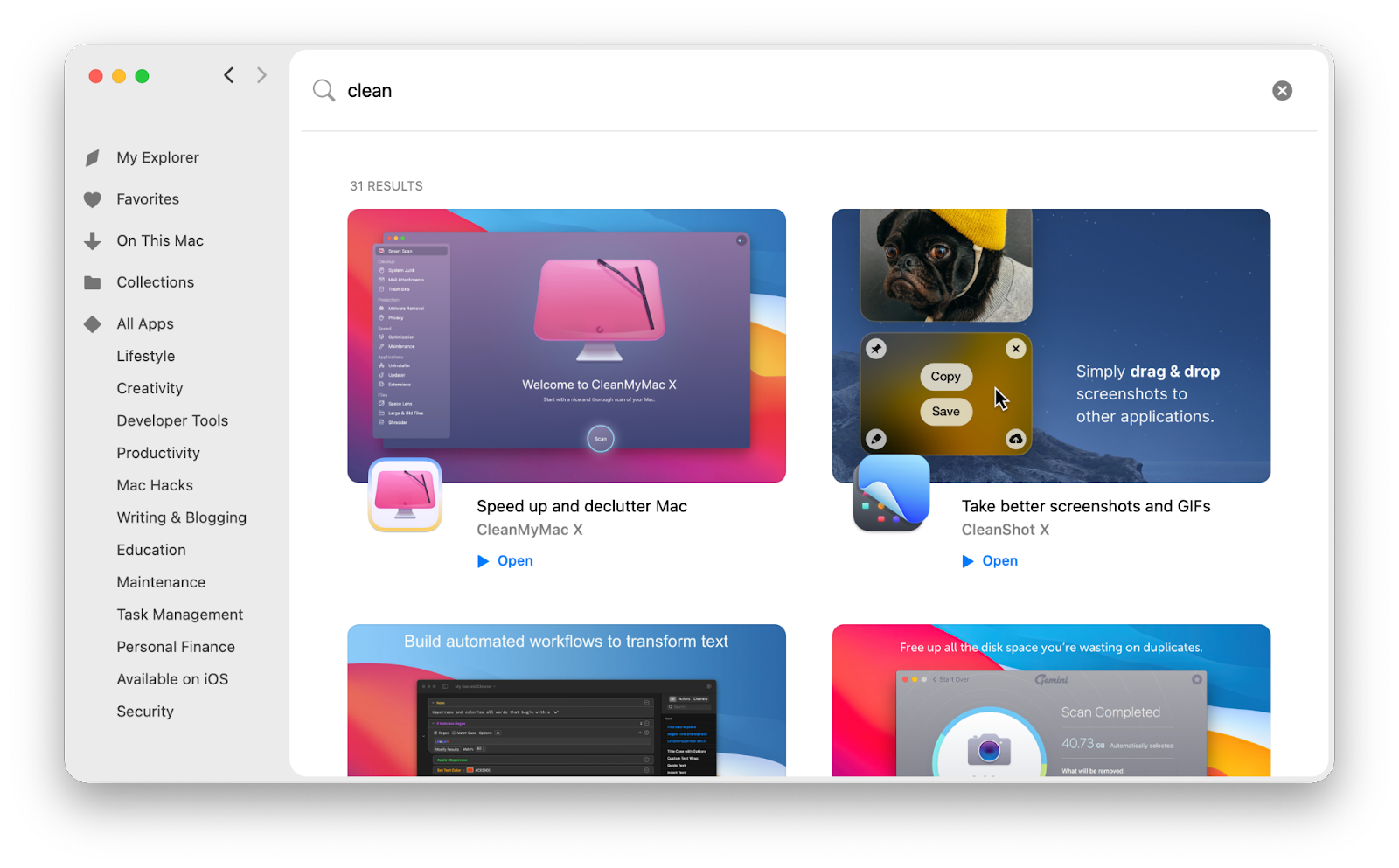 If Setapp doesn't have the app you're looking for
It will suggest alternatives. Setapp doesn't have all the apps, naturally. But it knows about many apps. So if you search for Figma, the app that is not available in Setapp, you'll be suggested the apps like Flinto and Mockuuups Studio — great alternative solutions for creating prototypes and mockups.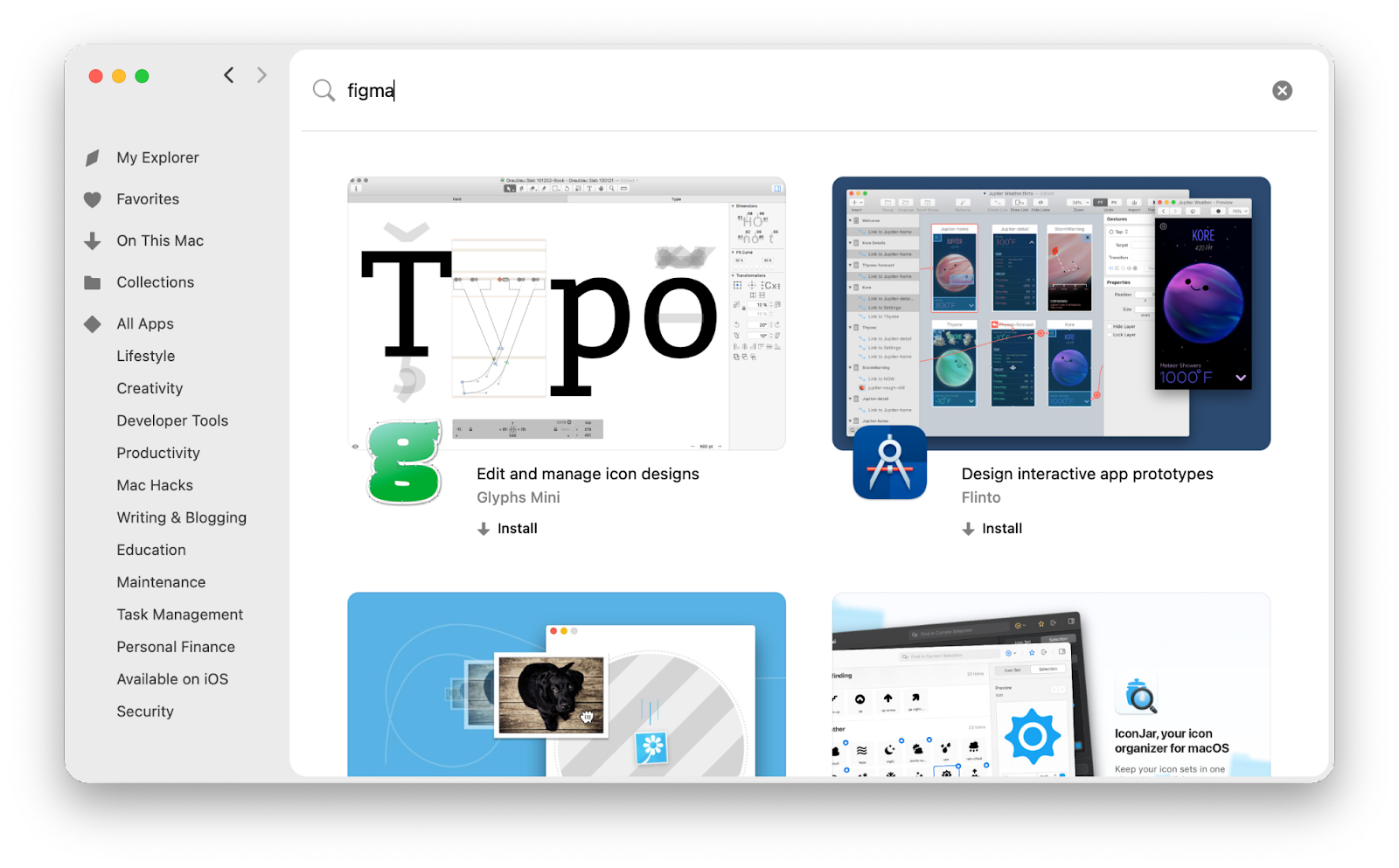 Search faster from the Launcher
We know it's tedious to open Setapp every time you want to search for a solution, so we've taken the search to the menu bar. Use Setapp Launcher — the menu bar helper — just as you use Spotlight. Type in your task and get instant solutions.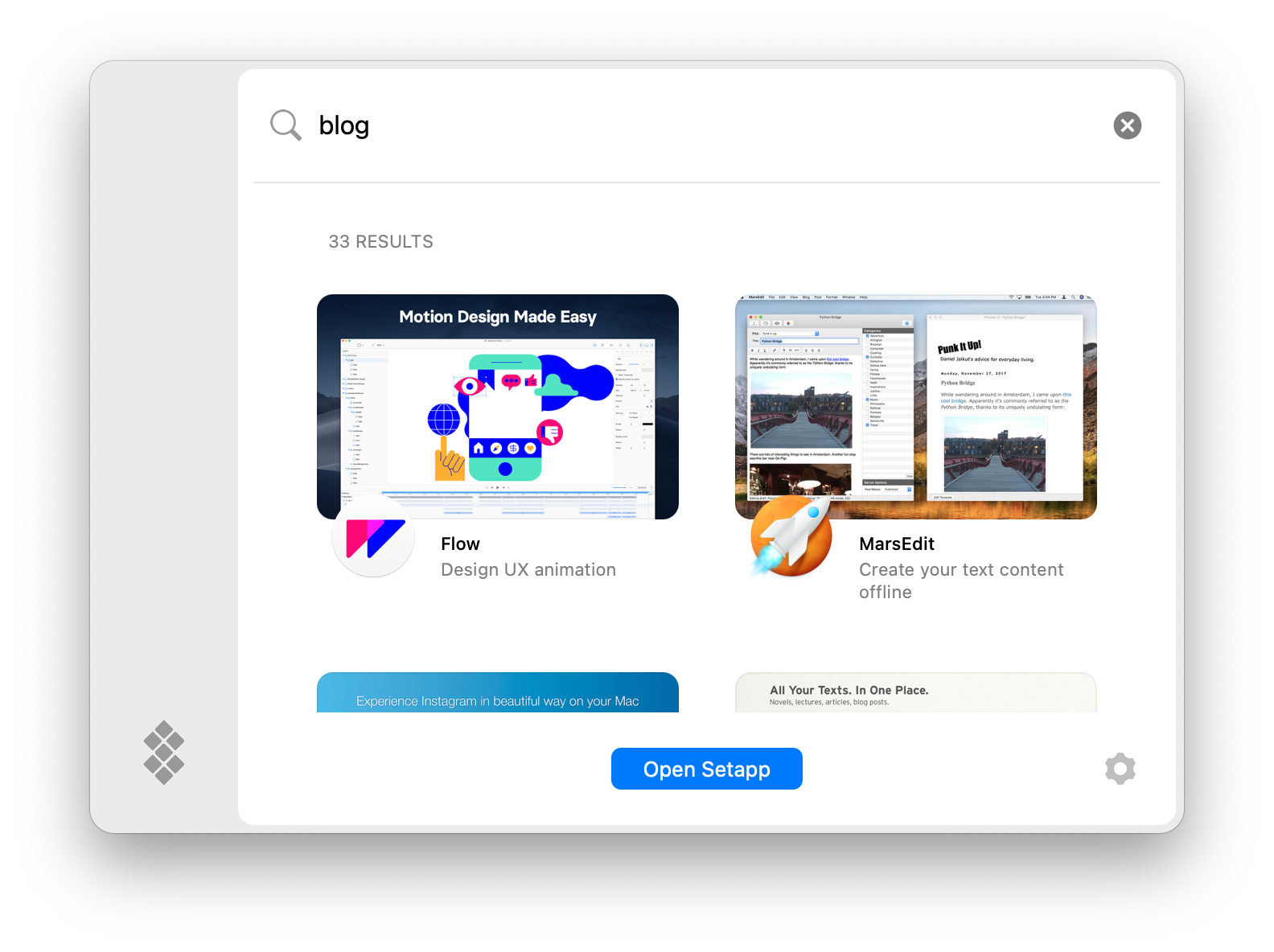 Hopefully, Setapp has everything you need to solve your daily tasks. And if there are the apps you'd like us to add, join the Setapp Members group on Facebook and suggest it in the comments to the featured "Suggest an app" post. Or, contact us at [email protected]