Protect your computer: The best antivirus for Mac in 2023
The last thing you want on your Mac is a virus or malware. Left undetected, viruses and malware can wreak havoc on a computer, and do irreparable harm. Many think Macs are impervious to viruses, but it's just not true.
If malware infects your Mac, you may have to factory reset your device, losing all data in the process. A worst case scenario involves having to purchase a new computer; malware and viruses can overclock your CPU and corrupt memory. Damaged hardware may not be repairable; when it can be repaired, it may still be more cost effective to buy a new Mac.
This is why you should have the best Mac antivirus software available. Protecting your investment is smart!
We'll show you which apps offer the best virus protection for Mac (including the best free antivirus for Mac), the apps that have the best malware removal for Mac, and whether free antivirus for Mac is as good as the paid options.
How to choose best antivirus for Mac
There's no "right" way to find the best antivirus software for Mac. Because virus and malware threats change often, virus protection for Mac is a changing ecosystem. Be sure you try to find software that keeps up to date with the latest known threats so your Mac is kept safe from any and all intruders.
Why do you need antivirus on Mac?
Many people believe using browsers like Safari and downloading apps on the Mac App Store exclusively will keep them safe. It's just not true.
You can receive malware from a variety of "secure" portals, including email and trusted websites. Hackers are clever, and craft new methods faster than many detection systems can validate. This is why you read about enterprise software virus/malware hacks so often.
Rather than assume you're safe, know you're secure with a great Mac malware scanner that helps you remove viruses and malware forever.
How we test the best Mac antivirus software
We used the "home" (not enterprise) version of each app mentioned in this article when applicable to test for speed, accuracy, and user friendliness. We also verified each with findings on AV Test and AV Comparatives to validate our findings. The goal is to provide you with peace of mind our thorough research is collaborated by industry leaders in the malware and virus detection software testing space.
Best paid antivirus software for Mac
The best paid macOS antivirus was also the best OS X antivirus before Apple changed the name of Mac's operating system: CleanMyMac X.
CleanMyMac X offers a lot more than virus protection and malware detection, too. It routinely monitors your Mac for issues that may affect its performance, and tidies your Mac up at regular intervals. Simply tell CleanMyMac X to run its Smart Scan feature to discover items that can be removed, improvements that can be made to increase speed, and potential threats to the health of your system, including malware.
Each of the services offered in Smart Scan have their own dedicated modules, including one named "Protection." Within the Protection module are two items: malware removal, and privacy.
Privacy manages your browser behavior and history so you can move through the internet without tracers following you. Privacy also sweeps through your chat history on apps like Skype to clean up lingering conversations that may provide hackers with a way into your machine.
Malware removal taps into CleanMyMac X's routinely updated list of known, verified threats to keep your Mac free from threats. It automatically deletes any known viruses or malware from your Mac so you don't have to worry.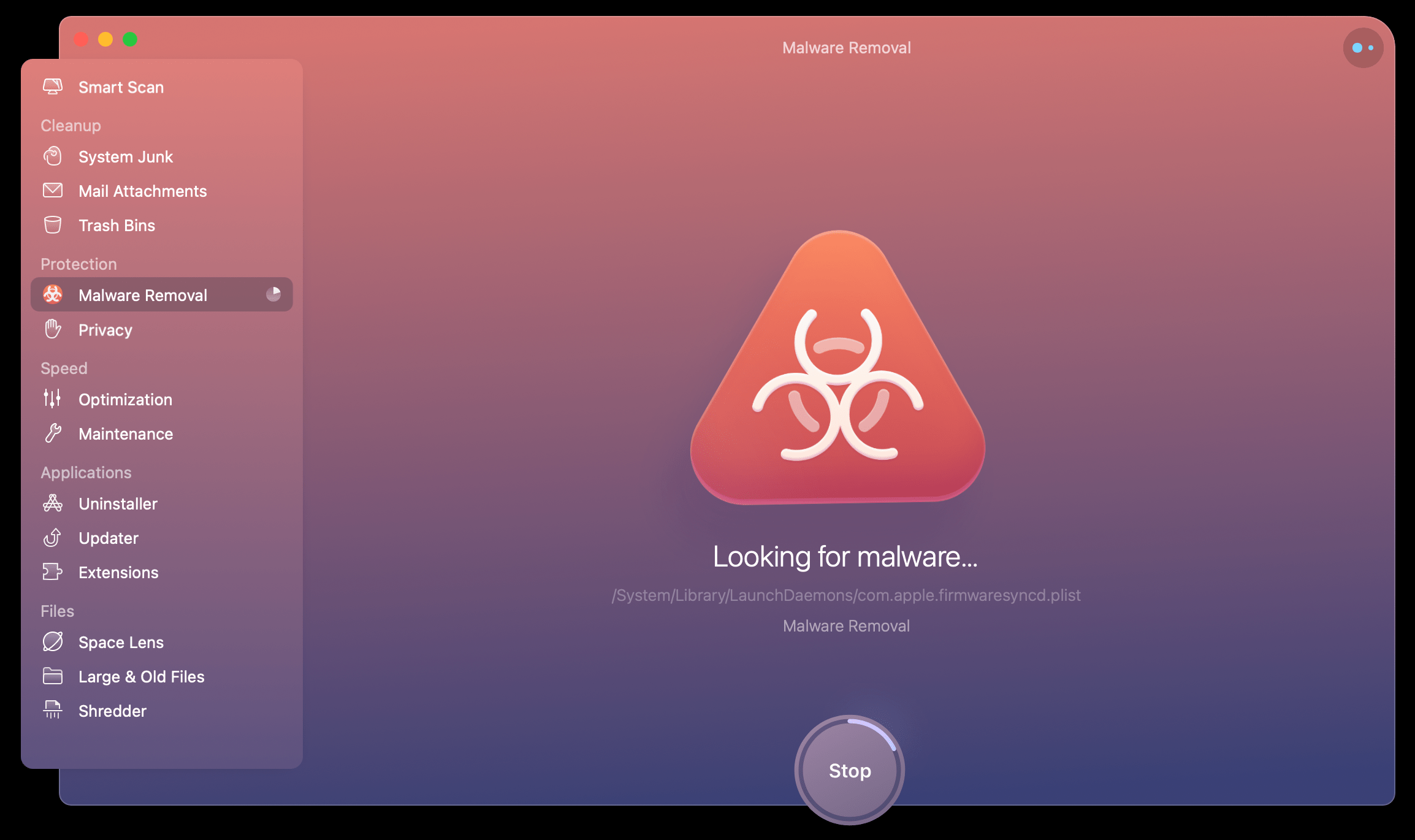 CleanMyMac X is also one of the easiest apps to use in our testing. Here's how it's done:
Download CleanMyMac X from Setapp
Open CleanMyMac X on your Mac
Select the "Malware Removal" module
Tap "Scan" at the bottom of the window
If you have vulnerabilities on your Mac, CleanMyMac X will let you know, and offer a one-touch option for removing the malware immediately. It's just that simple!
Keep in mind the CleanMyMac X team is constantly updating its list of known malware and viruses so you know you're getting the most up-to-date protection available for your Mac.
For some, understanding when to download top antivirus for Mac is a matter of knowing when it may be necessary to have. While you can't see malware and viruses doing damage to your Mac, you can keep tabs on your Mac's performance to understand when it may be time to scan for issues. Enter iStat Menus.
iStat Menus lives in your Mac's menu bar and always keeps close tabs on your Mac performance. When viruses or malware affect your device, there are often performance issues associated. Your CPU may overclock or the system memory may run out of space suddenly if the virus is storing information on your computer. Without iStat Menus, it may seem like your computer is just being slow when really something far more nefarious is at play.
Clicking on the iStat Menus icon in your Mac's menu bar gives you a quick glimpse at your Mac's performance, showing you exactly which processes are running and how your CPU is performing. You'll be able to view everything going on with your Mac without opening a single app!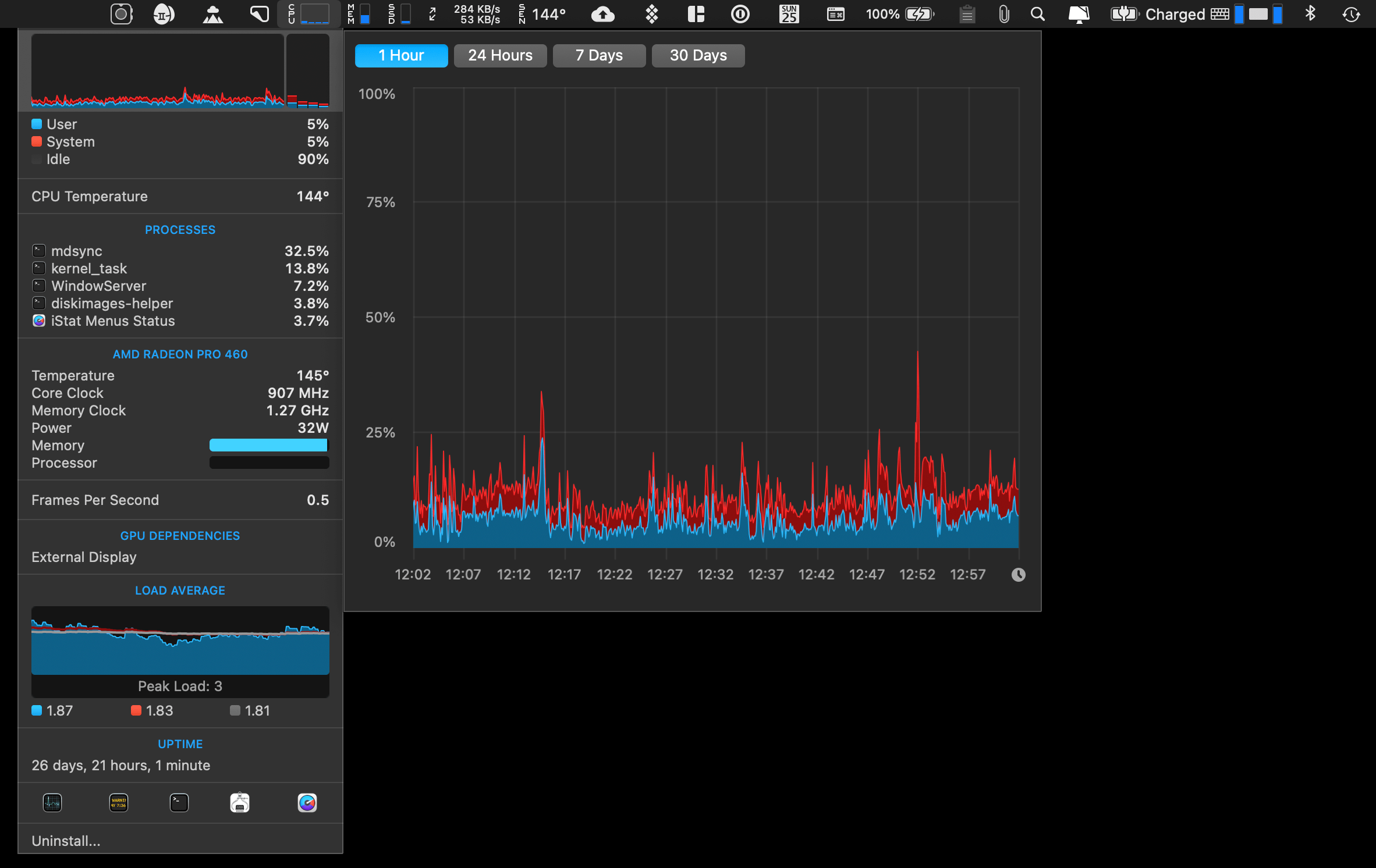 iStat Menus also offers deeper historical perspective if your Mac has been operating poorly. Hovering over any graph in the iStat Menus dropdown menu surfaces a sub-graph that displays performance for up to one month prior. Should you notice your Mac operating poorly over time – and see processes running that just don't seem familiar – it's likely time to run CleanMyMac X's Malware Removal tool.
Norton Antivirus Plus
For $39.99 per year, Norton protects up to 5 devices including your Mac, PC, smartphones, and tablets. It offers antivirus, malware and ransomware protection, online threat protection, a firewall service, 2GB cloud backup, a password manager, and a "virus protection promise."
Depending on how many additional services you may want, the cost for Norton can skyrocket to $299.98 per year. Whichever plan you choose, know Norton routinely ranks high for protection, performance, and usability.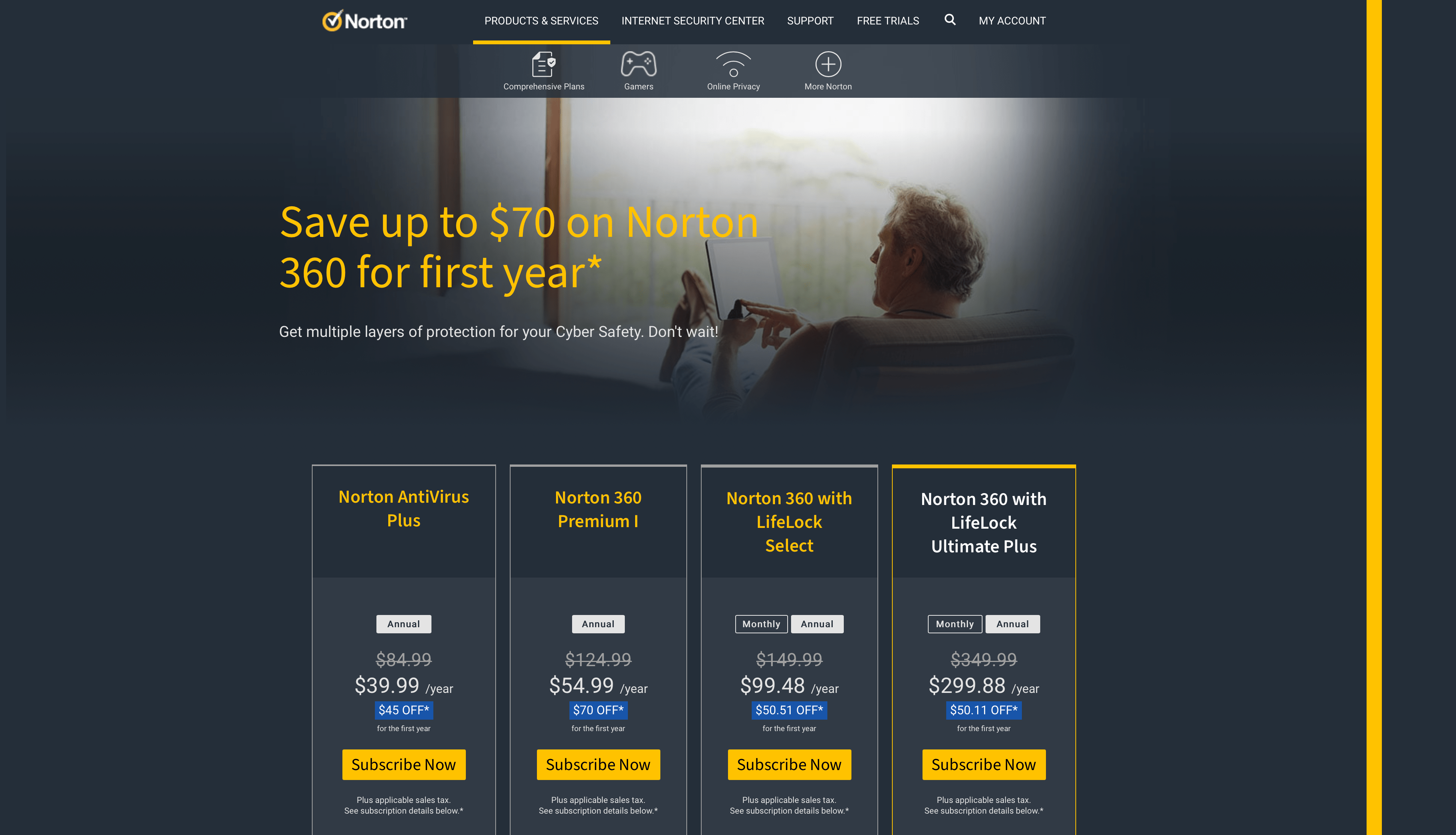 Trend Micro Antivirus for Mac
Trend Micro offers a more holistic approach to security, relegating antirust and malware detection to background services. It trades more on its password manager, artificial intelligence, email scam detection, and social media privacy options.
Still a great malware detection and removal service, Trend Micro is a bit more expensive than others. For Mac, it starts at $39.99 per year; adding a VPN and dark web monitoring ups the price to $69.99 per year.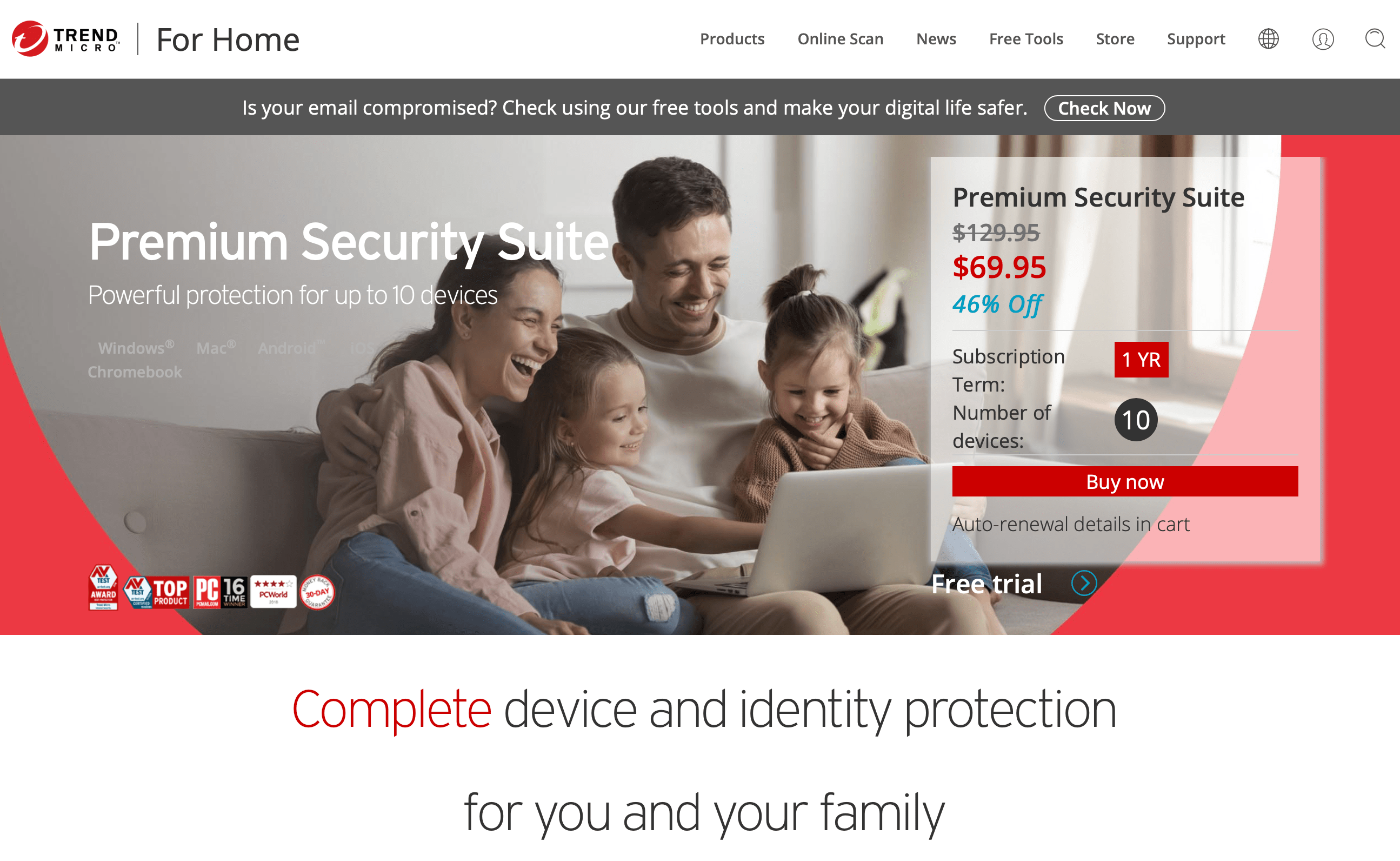 Airo Antivirus Software for Mac
New to the Mac antivirus scene, Airo is attempting to usurp the major players at a similar price point. For as little as $3.10 per month ($37.20 per year) you get antivirus software dedicated to the Mac, which may be beneficial; PCs have far more issues with viruses and malware, so attention is placed there over the Mac.
Airo offers robust scanning, a great user interface, and great scores from AV Test. Because it's new, some features like phishing protection are still being tested and may not be available.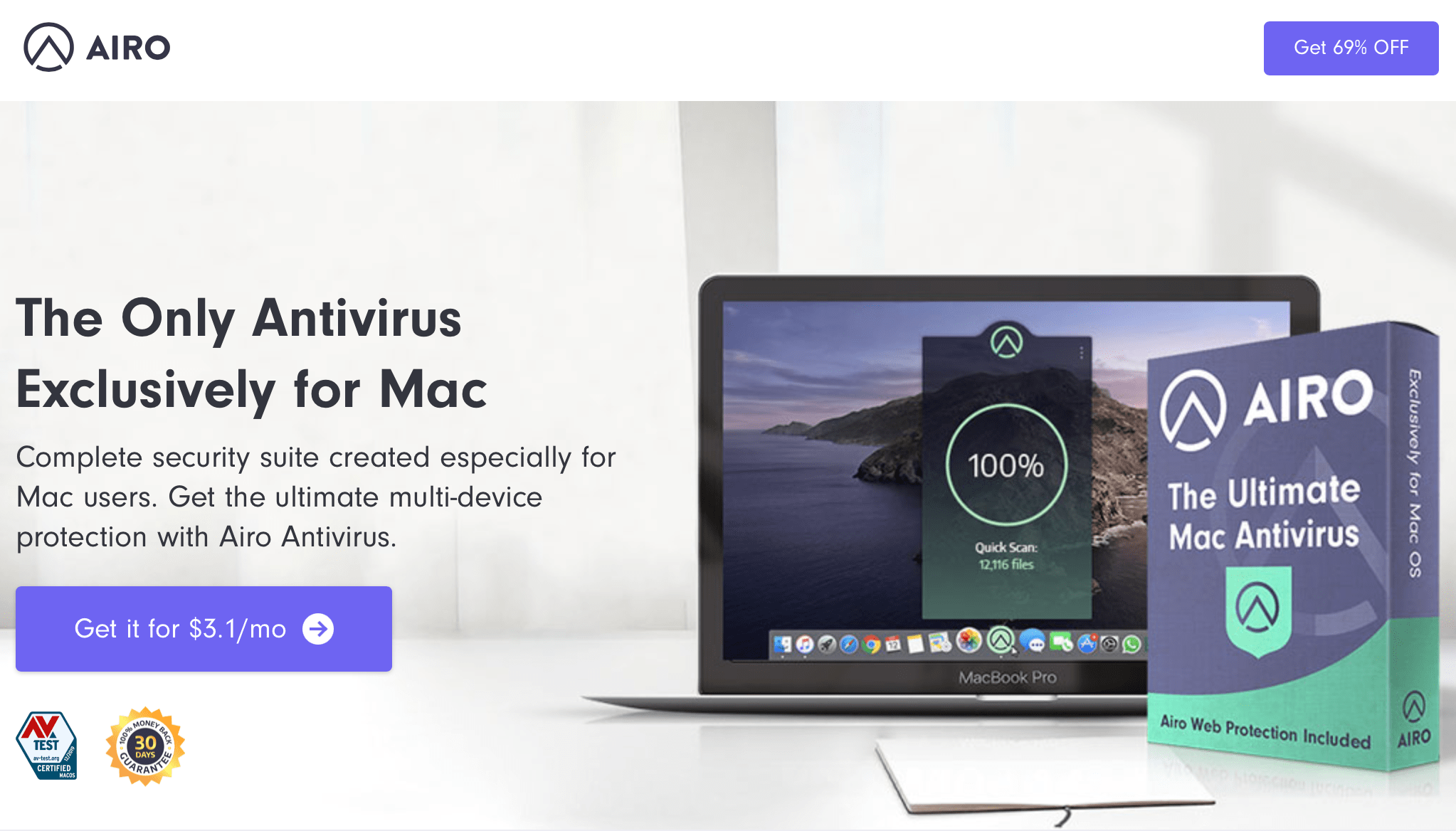 Intego Mac Internet Security
AV Test and AV Comparatives note Intego eliminated 100 percent of Mac malware in testing. For $24.99 per year, you can protect one Mac with leading antivirus protection, anti-phishing software, a firewall, and real-time monitoring. For $39.99 per year, you also get parental controls, duplicate file removal, desktop organization, and inappropriate content filtering.
Keep in mind 100 percent is only slightly better than Avira (which you'll read about shortly) and you only get protection for one device.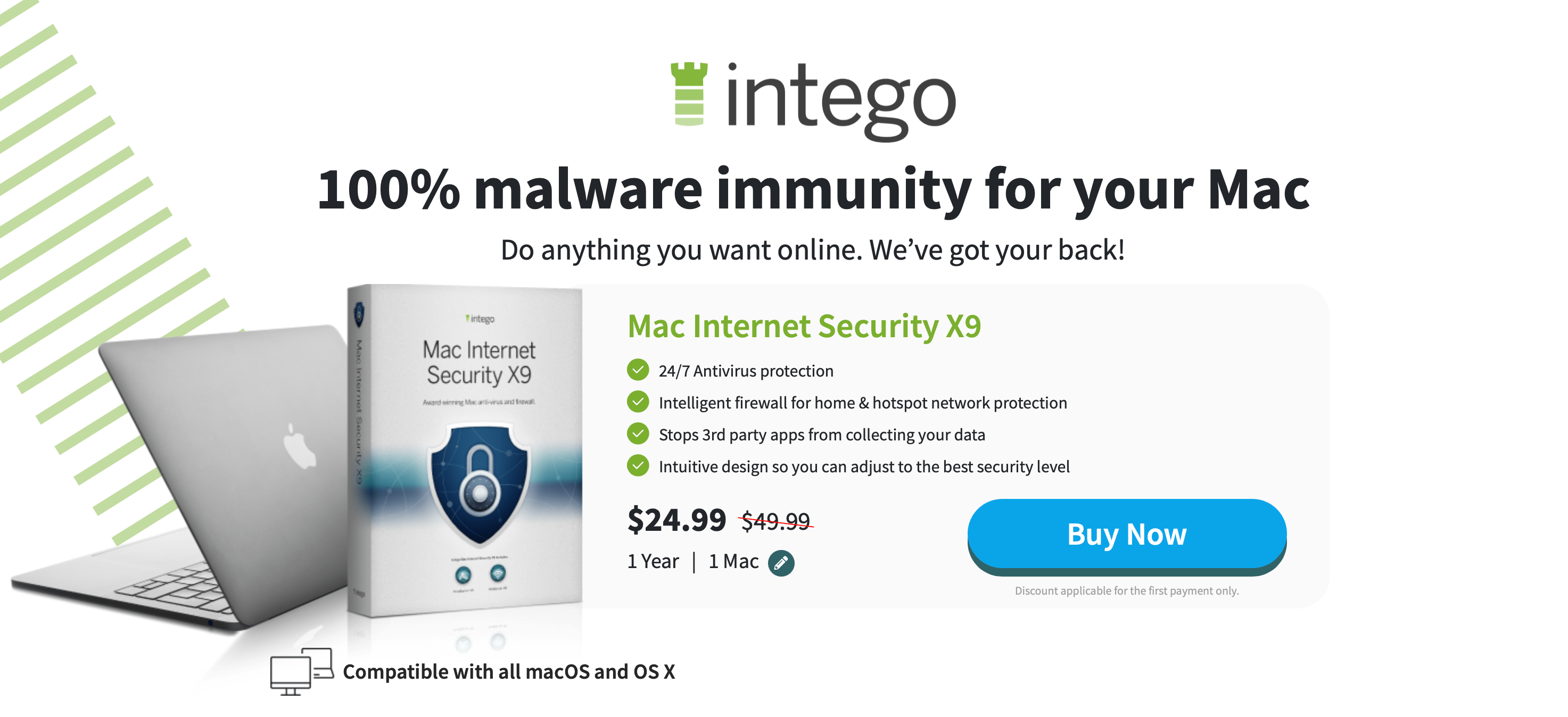 F-Secure SAFE Malware Removal
F-Secure offers several bespoke services in addition to a catch-all subscription for all its various options. The $34.99 annual plan for SAFE earns you top-notch malware and virus detection software on up to three devices.
For $89.99 per year you can add a password manager, private browsing, online identity protection, and a VPN.
Though widely lauded, neither AV Test or AV Comparatives rank F-Secure as highly as others on our list.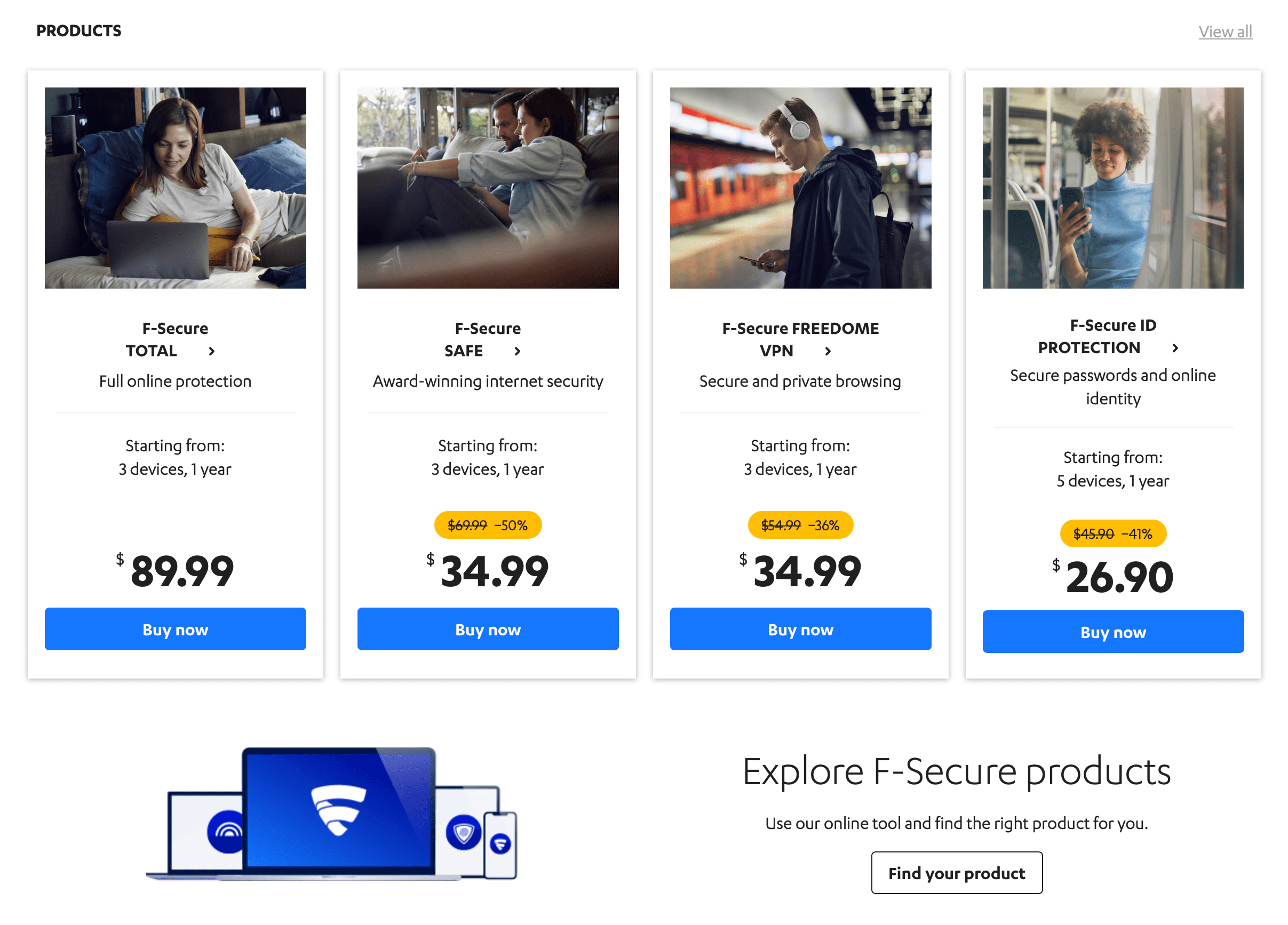 Webroot AntiVirus
For $29.99 per year, Webroot provides you with antivirus protection on one device. Where Webroot stands out is its ability to scan your device quickly – faster than any other app on the list.
Like rival malware and virus detection platforms, you can opt for other plans at up to $59.99 per year to get iPhone protection, login and password management, internet tracing protection, and a system optimizer.
Unfortunately, neither AV Test or AV Comparatives have testes Webroot, and some other reviews claim to have encountered glitches.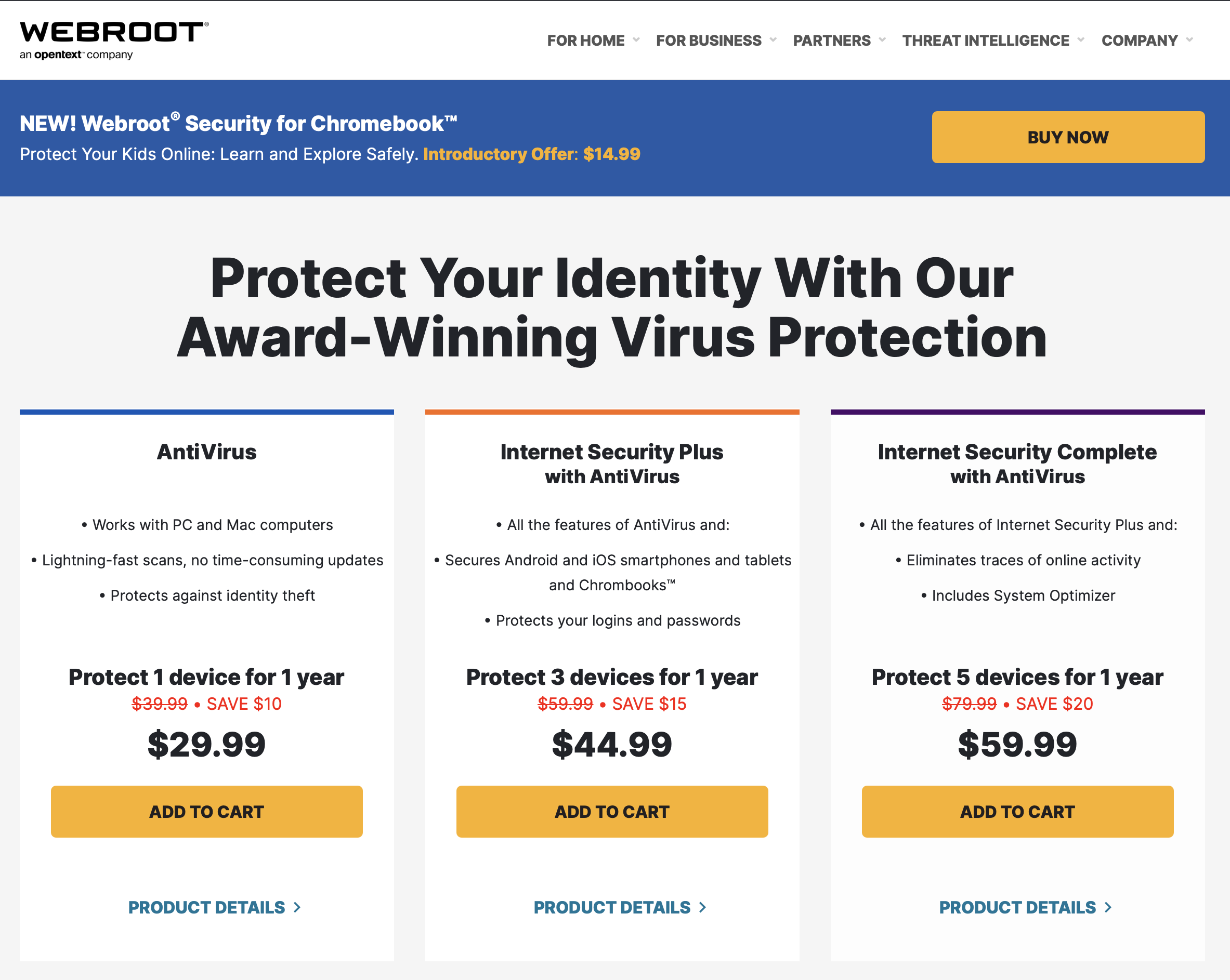 Best free antivirus for Mac
You don't always have to pay for antivirus protection! There are some really good free services available – or at least free to try. Keep in mind that while some services are free to use, metadata gathered from your machine may be used to frame research firms sell to outside agencies or companies.
AVG AntiVirus for Mac
Free to try for 60 days, AVG Internet Security asks as little as $3.33 per month for protecting one Mac, and $3.99 per month for up to 10 devices. AVG offers antivirus, banking protection, network security, and anti-phishing protection.
Its free tier – AVG Antivirus – blocks malware and viruses, unsafe email attachments, and offers routine security updates.
AV Test doesn't rank AVG highly, and AV Comparatives hasn't tested AVG's macOS services yet.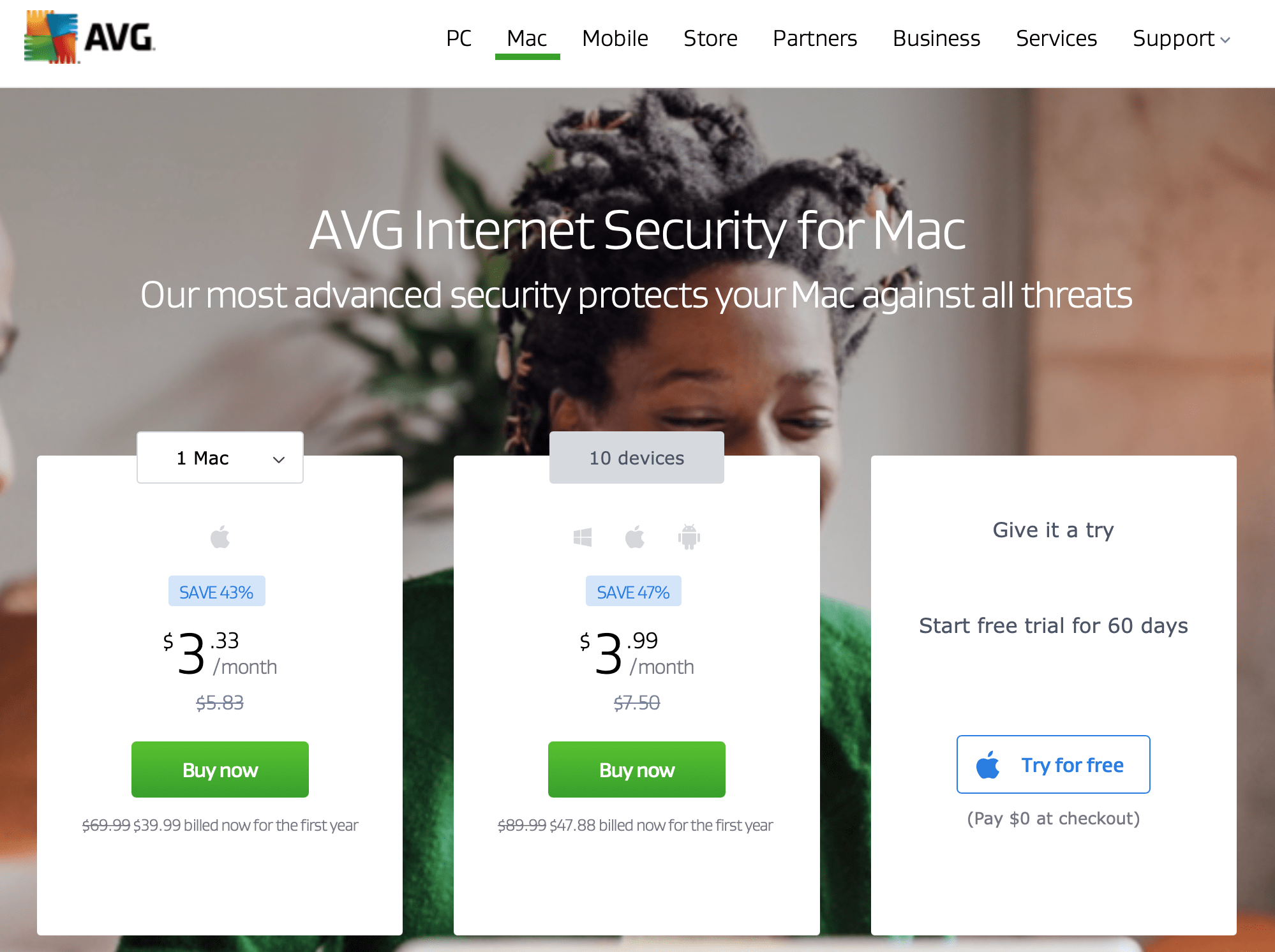 Avast Free Mac Security
The free tier for Avast Security gets you virus blocking and malware detection as well as browser security alerts. Avast offers class-leading malware protection, but it's clear the free tier is meant to encourage you to purchase its premium paid option.
Premium is $39.99 per year, adding banking protection, security alerts, and phishing protection. Whichever option you choose, Avast offers highly rated malware protection, so you can't go wrong.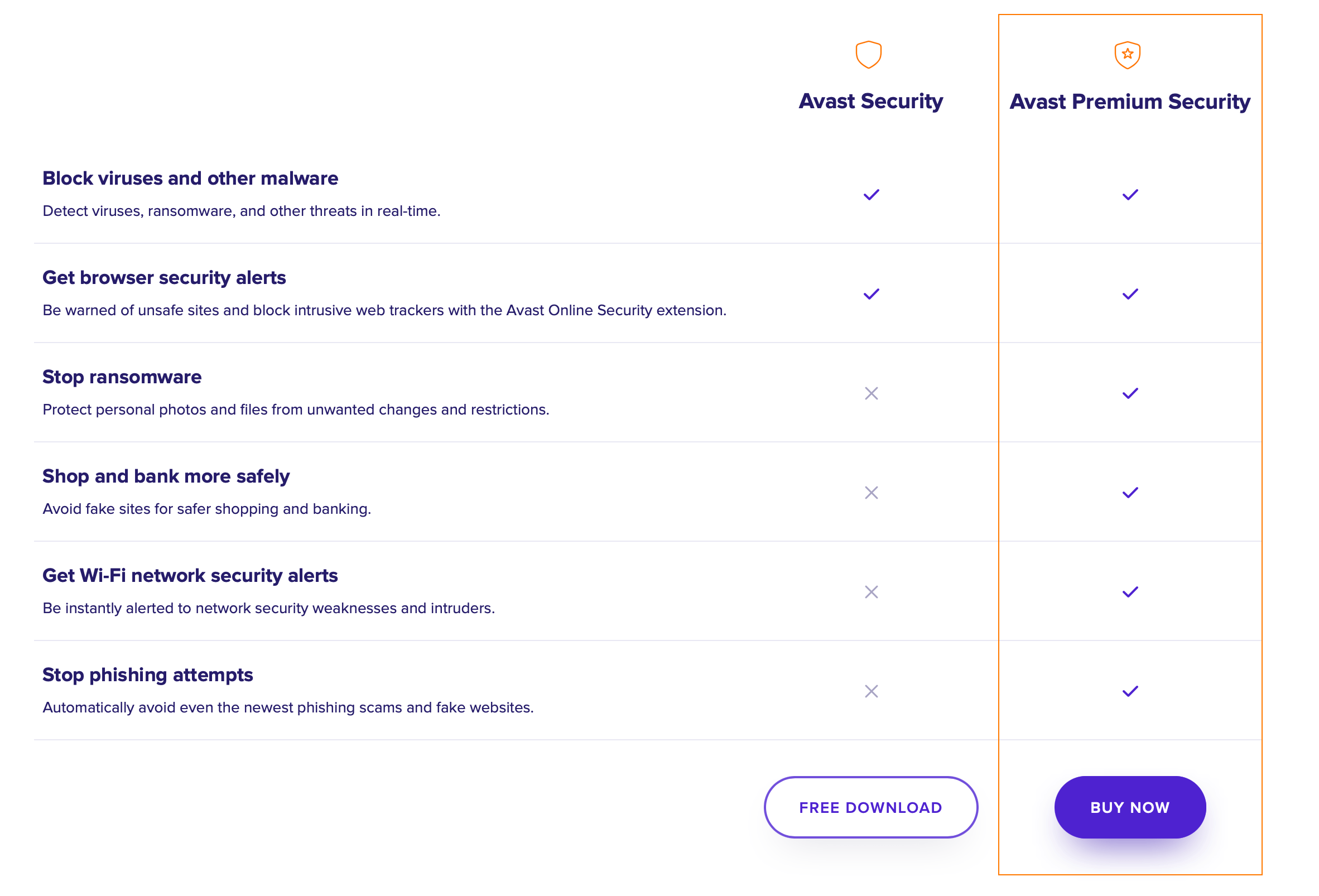 Avira Free Antivirus for Mac
Like Avast, Avira seems to use its free tier as a cudgel to get you to purchase its paid tier – but both offer some of the best antivirus protection and malware detection available. Avira scores high in all independent testing.
Avira is also lightning-fast at detecting threats. Keep in mind while Avira is free to download, many add-on services will require payment ranging from $44.99 to $99.99 per year.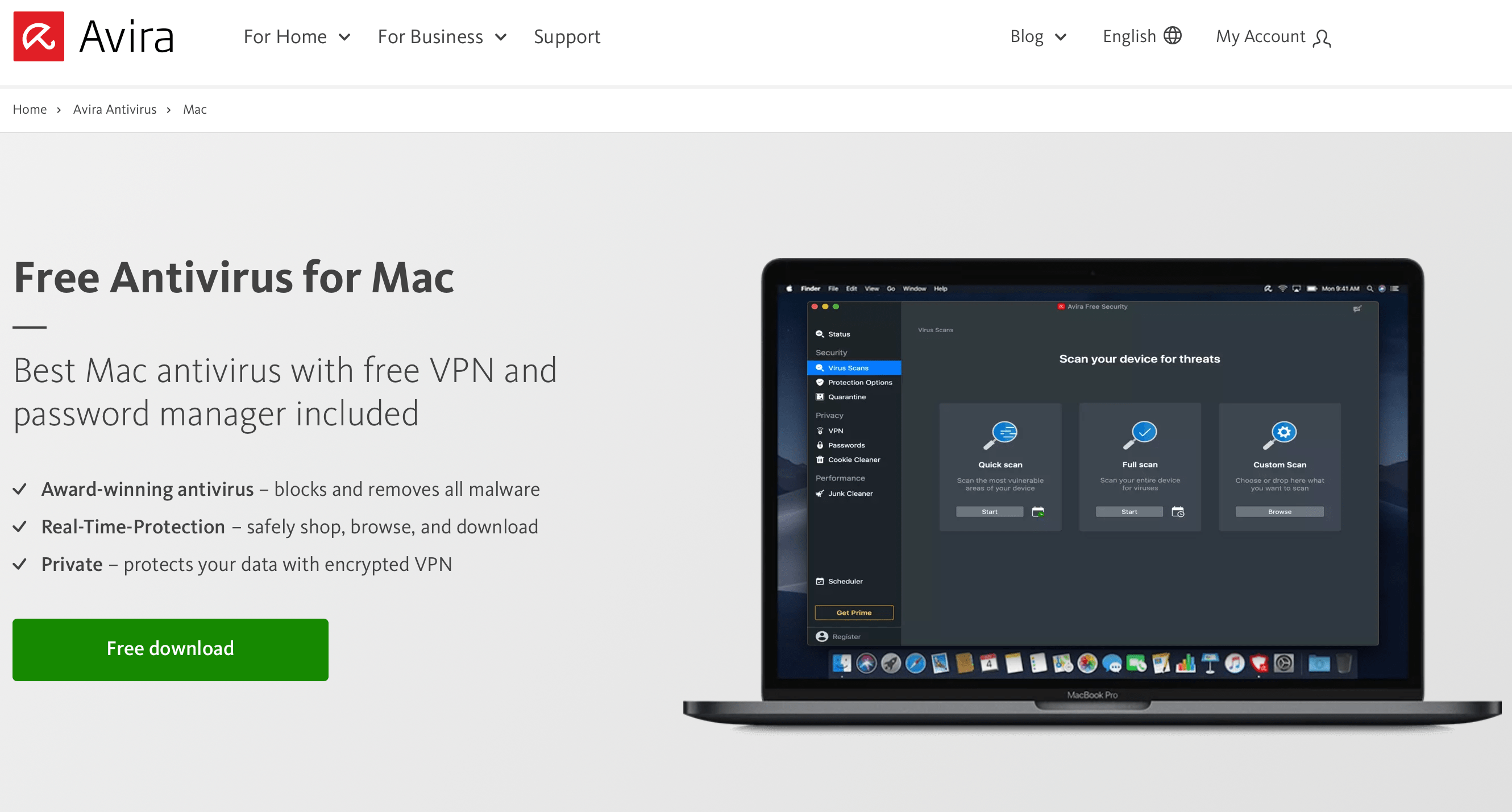 Bitdefender Virus Scanner for Mac
Bitdefender has high scores from both AV Test and AV Comparatives, only being knocked slightly for performance. For a free antivirus, though, it's quite good.
The company claims its servie has the lowest impact on your Mac's performance, and is the best at detecting and defending your Mac.
Its free tier offers real-time data protection, cloud-based threat detection, and great antivirus and malware scanning. If you need more, Bitdefender has a massive list of services with tiers scaling up to $44.99 per year.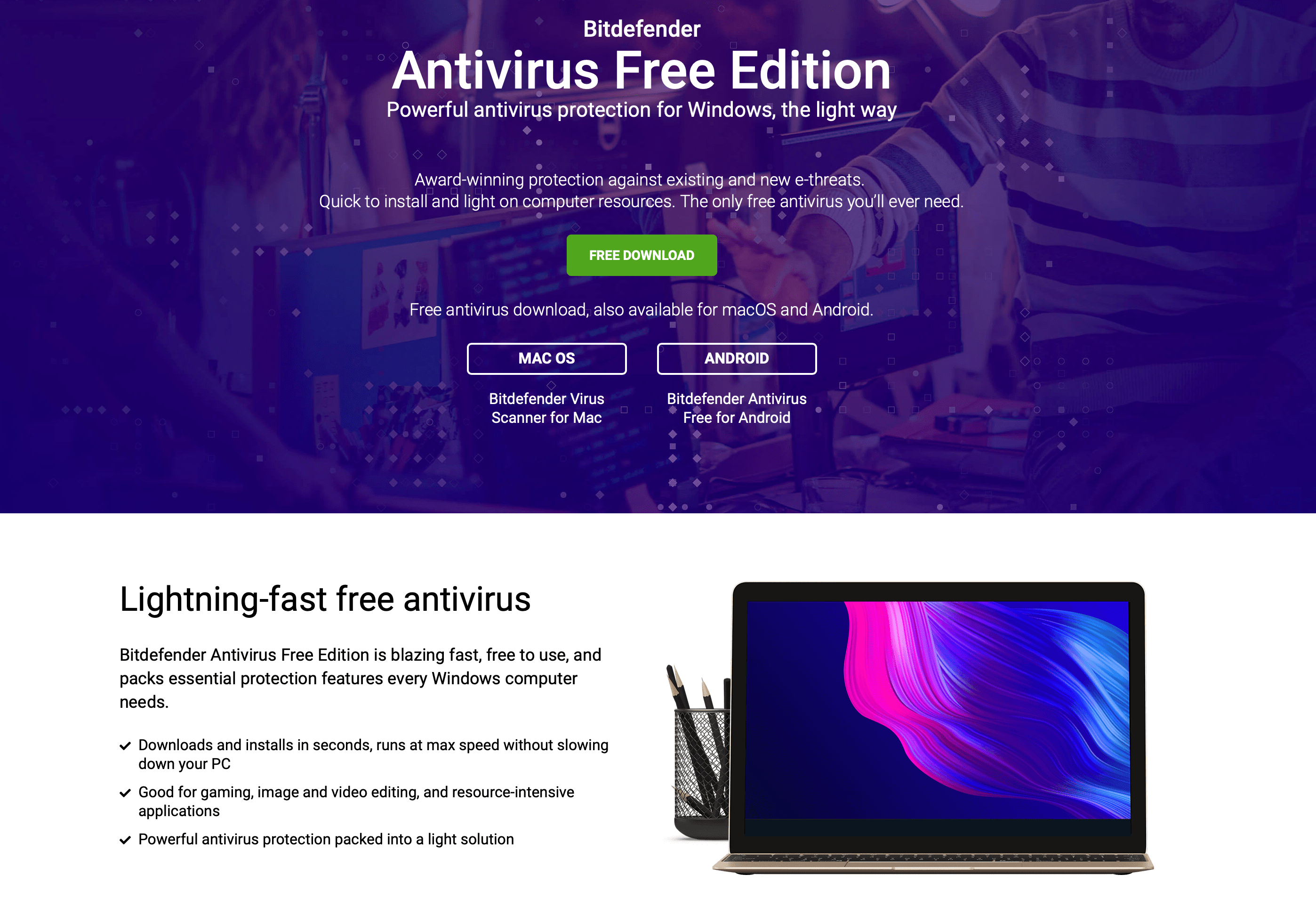 Sophos Home for Mac
Sophos gets high marks in testing, with its free tier being the same antivirus protection offered in its enterprise-grade services. In the free tier, you also get parental controls, web protection services, and remote management on up to three devices.
Ransomware security, privacy protection, and premium support are all included for 30 days with the free tier. If you want continued access to these add-ons for up to 10 devices, Sophos charges $44.99 per year.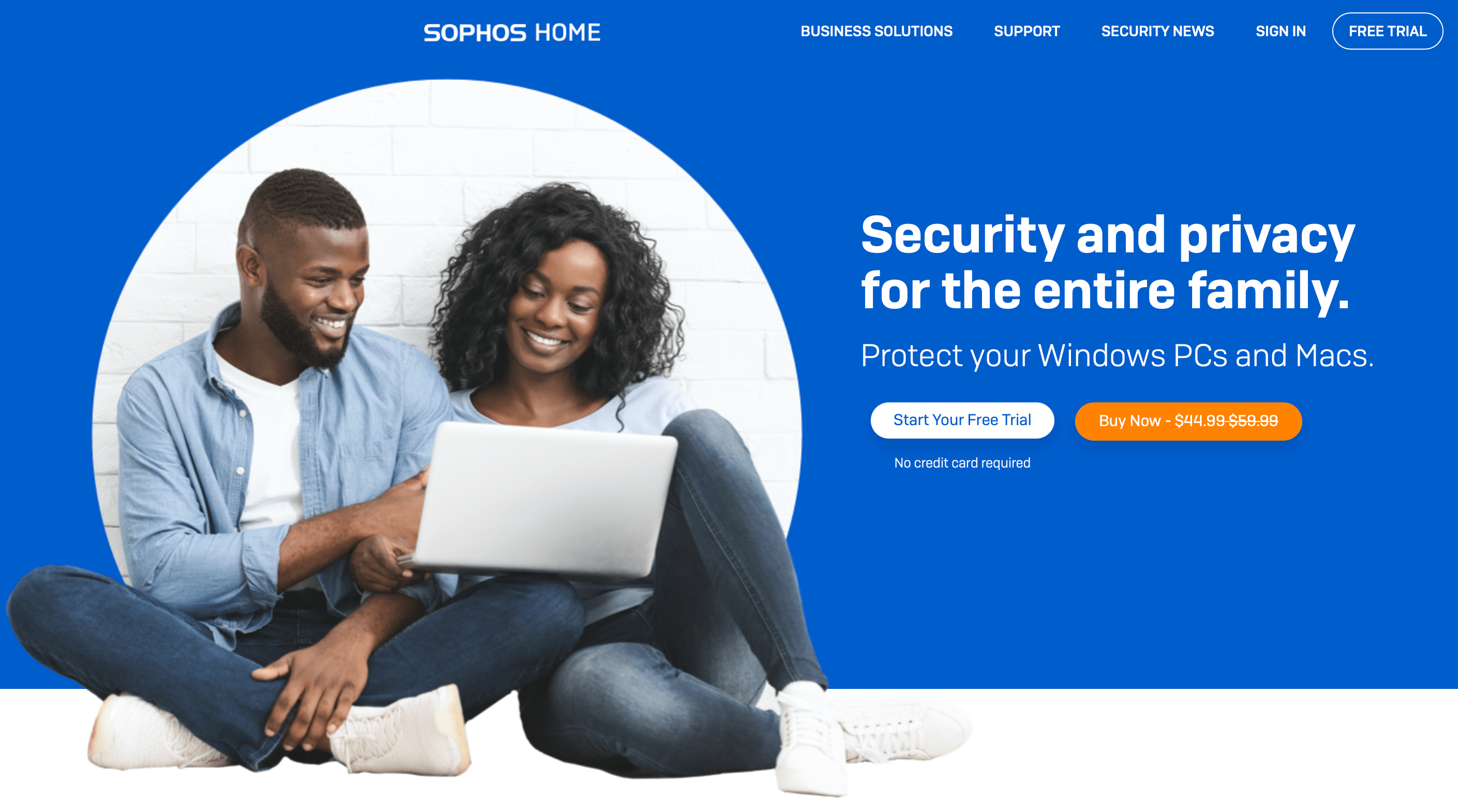 Conclusion
Virus and malware protection for Mac are important. While paying for services seems daunting or unnecessary, remember you get what you pay for.
CleanMyMac X and iStat Menus can be enjoyed for free during a trial of Setapp, the world's best and most complete suite of productivity apps for your Mac. Along with CleanMyMac X and iStat Menus, you'll be able to test drive over 200 other incredible Mac apps, all native for macOS ranging just about every use-case you can imagine.
When your trial is over, Setapp is only $9.99 per month – a massive bargain for continued access to so many incredible apps, so why wait? Give Setapp atry now and get malware protection and so much more!