The Best Alternatives To Windows Defender For Mac
There's a common myth among Mac users that you don't need Mac virus protection. The urban legend is largely fuelled by sheer numbers — in the early days of computing, there were far more PC than Mac users, which meant PCs were more attractive for hackers. This in turn caused more media exposure around reported cases, which encouraged the market for Microsoft antivirus software. Meanwhile, Mac users were operating in assumed safety for many years.
However, in March 2019 Microsoft released their proprietary antivirus software for Mac, named Windows Defender ATP (Advanced Threat Protection). The release took many by surprise, not only for its cross-platform support but also because it made them question if antivirus software for Mac was actually needed. The security of macOS was now up for debate, alongside an evaluation of Microsoft Defender for Mac and what could be its best alternatives.
Do I Need Virus Protection For Mac?
Despite the numbers suggesting that Macs are relatively safe from malicious software and viruses, that does not mean they are immune. It's true that Macs appear to be more secure out of the box due to the underlying framework of their software, Unix. Additionally, they come pre-installed with proprietary software that protects users from threats automatically. For example, macOS's Gatekeeper ensures that every downloaded file is scanned and checked against common malware before it's opened, and as an extra layer of security it won't open an application from a developer that isn't approved.
Applications made for Mac are also sandboxed, which implies that their installation files are completely isolated from the rest of the operating system, creating a non-invasive file structure that doesn't mess with critical system files (unlike Windows). If you're a Mac user and you have automatic software updates turned on, you're relatively safe from threats.
However, this means you depend entirely on Apple's security team for your best antivirus for Mac — what if they haven't caught up with the most recent threat and applied the update yet?
Savvy hackers aim to be one step ahead of security teams, trying to crack the latest code that can cut through to a user's system. This has become slightly easier over the past decade, since Apple moved to a more standardized hardware set for their Macs, including Intel chips instead of their old custom chips — these are also used by many Windows PCs, which could mean an easier transition for popular PC hardware-based hacks to Mac.
In fact, as of early 2019, a common malware has been seen on Macs which aims to retrieve your passwords and login details from Google Chrome browsers, attempts to steal browser authentication cookies for cryptocurrency platforms as well as see any text messages saved through iTunes backups for two-factor authentication password retrieval.
How to protect your Mac from malware and viruses
Although Macs are relatively safe straight from the store, there are some steps you can take to ensure you're being protected properly. The best way to do this is to not allow the installation of third-party software, unless it's listed on the Apple App Store by approved and identified developers:
Click on the Apple icon in your menu bar

Select System Preferences

Find Security & Privacy

Navigate to the General tab

Ensure that you have ticked App Store and Identified Developers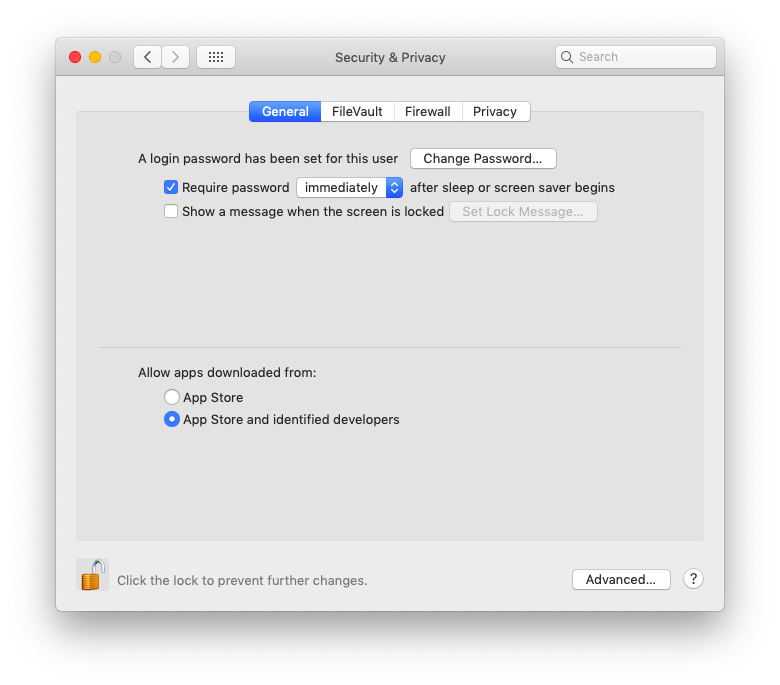 Additionally, you should make sure that you're using strong passwords for all of your accounts, including logins for websites. Apple Safari suggests tips for strong passwords when you enter them for the first time, and you should follow its guidelines to protect yourself against hackers — the general rule of thumb is eight characters or more, a mix of letters and numbers, and at least one special character. Do not use the same password for more than one account!
With those basics covered, you could move on to the more advanced safety options to increase your chances of security, including:
Don't connect to public WiFi networks, as you can't be certain who's administering them and monitoring your activity

Avoid opening suspicious emails that contain mentions of free products, access to money or estates, or from people and companies you don't recognize

Similarly, pay close attention to content seen in social media networks, such as Facebook, as often scams are run using the promise of money or products for clicking a link

Ensure your Adobe Flash software is up to date, if you use it. Note that its support is ending in 2020, but if you see a message requiring Flash for certain websites, only download Flash software from the official site.
Now you should be in a strong position to go about your daily computing without too much concern. However, that doesn't mean that you don't need to download Windows Defender or other third-party antivirus software for Mac.
What is the best virus protection for Mac?
With the release of Windows Defender for Mac by the Microsoft virus protection team, Apple's built-in software got themselves a match, or even a formidable rival. At the moment, it's only available as a preview for enterprise users, but the Windows Defender download will be rolling out to individuals later this year, packaged into the Office 365 software suite, making it an appealing add-on for all businesses.
Microsoft's Defender uses the same library of antivirus and anti-malware protection as Windows, which means it has powerful capabilities right out of the box. However, the software isn't an exact replica, as denoted by the ATP brand in the name. Microsoft has created a subset of their Windows Defender software for cross-platform protection, starting with Mac but expecting to extend to other platforms in the future, including mobile.
Although Microsoft's software is known to be extensive and strong, they're facing the same threat as Apple in their own antivirus software — hackers finding new vulnerabilities before they can be protected through an update. To this extent, nobody is 100% safe at all times, but installing a third-party antivirus such as Windows Defender for Mac on top of the existing Mac software is a good idea.
Windows Defender for Mac isn't your only option for extended protection. Many Mac users swear by alternatives such as CleanMyMac X, which is a toolset that combines antivirus software for Mac alongside other useful optimization features. The CleanMyMac X team works to protect against threats that aren't already being covered by Mac's original software, with updates released consistently to fight malware, ransomware, and adware specific to macOS.
Besides, CleanMyMac X's disk cleanup tool finds fragmented or unnecessary files on your system, and removes them to free up space on your drive. The app's one-click optimization also runs through a list of uncommon and common scripts to help your Mac work faster across the board — all of this from one simple and beautiful interface.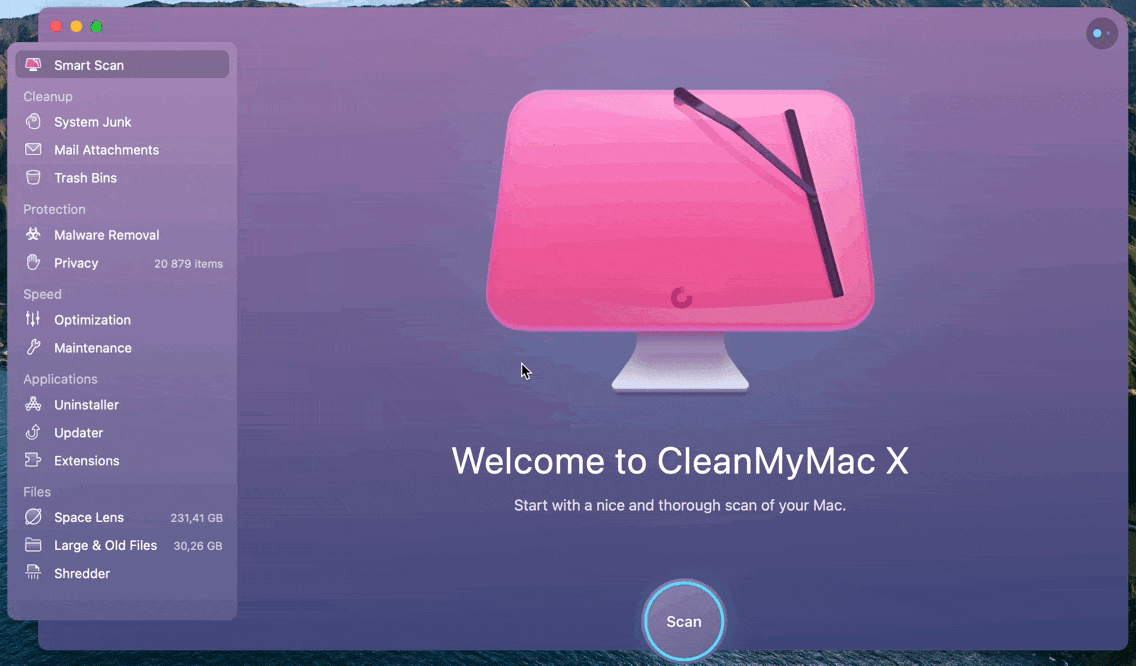 Another essential addition to your security plan is Shimo — a powerful VPN application for your Mac that lets you browse the internet anonymously (through IP proxy), safely, and securely. Connecting to public WiFi spots can expose your data unless you use a VPN (Virtual Private Network), which simulates a different network environment. Shimo's VPN software features AES 256-bit military-grade encryption that is certified by official organizations and the army itself. The utility is well-known for having a straightforward interface that makes it a breeze to set up, control, and use a VPN service.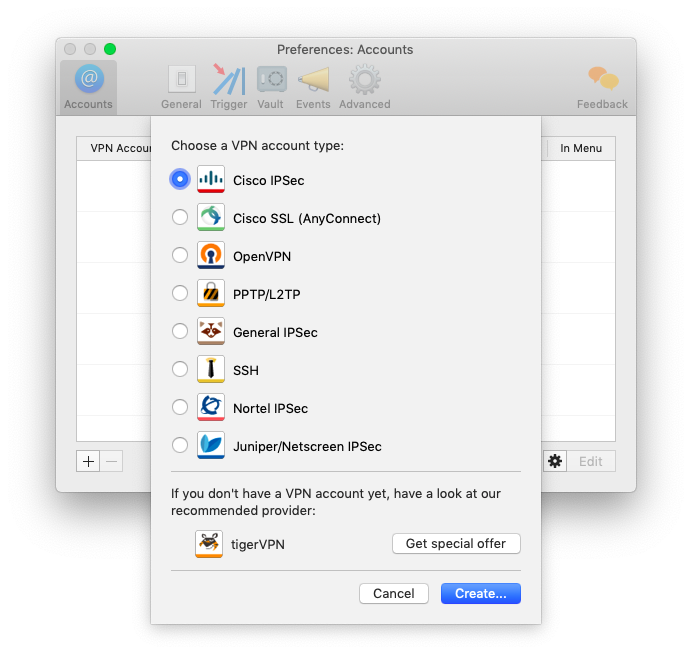 When considering the safety of your Mac, you should definitely install some third-party additions to protect against anything that Apple hasn't yet found. Although Microsoft Windows Defender is one option, both CleanMyMac X and Shimo are powerful alternatives. The best part is that you can get both of the latter under one affordable subscription through Setapp.
Setapp is an app platform designed for Mac which grants access to over 150 different apps, including CleanMyMac X and Shimo. By using Setapp as part of your protection plan, you have access to a diverse set of applications, each specializing in certain tasks and capabilities that one piece of software can't hope to match. If you're uncertain about whether to pull the trigger, you can always trial CleanMyMac X and Shimo for seven days for free before purchasing — when it comes to your security, a free trial is a no-brainer.