How to remove Search Marquis from Mac
As Mac users, most of us have gotten used to the idea that "Macs have no viruses" and definitely relaxed our vigilance in that area. While it's true that most Windows viruses won't be able to attack Macs the same way due to their sandboxed architecture, plenty of other malware finds its way into Macs all the time, often being helped by unsuspecting users themselves.
Since most people believe that Macs can't get infected, they willingly download all kinds of files and software on their Macs. Software installation, in particular, requires your admin approval. So hackers often bundle up legitimate software with malicious extensions, which get admin access to spread further right from the user.
One of the most persistent viruses of that type in recent times has been Search Marquis, a redirect virus that hijacks your browser and redirects your homepage to its own.
Let's see what is Search Marquis, how dangerous it is, and how to get rid of Search Marquis on Mac.
What is Search Marquis?
Search Marquis is a redirect virus that makes all of your web traffic go through searchmarquis.com (don't visit that website), a landing page with a search field that would redirect any search to Bing or Yahoo.
Why would Search Marquis hijack your traffic only to send you to Bing or Yahoo? When you search for anything using Search Marquis's website, your query will first travel through a bunch of intermediary domain names, most of them advertising networks (e.g. mybrowser-search.com, searchsnow.com, nearbyme.io), which would pay Search Marquis for such hits. That's pretty much the reason — generating money through your clicks.
Unlike some other horror-story viruses that block your computer or encrypt your data, Search Marquis is not destructive but still plenty annoying and taxing for your system.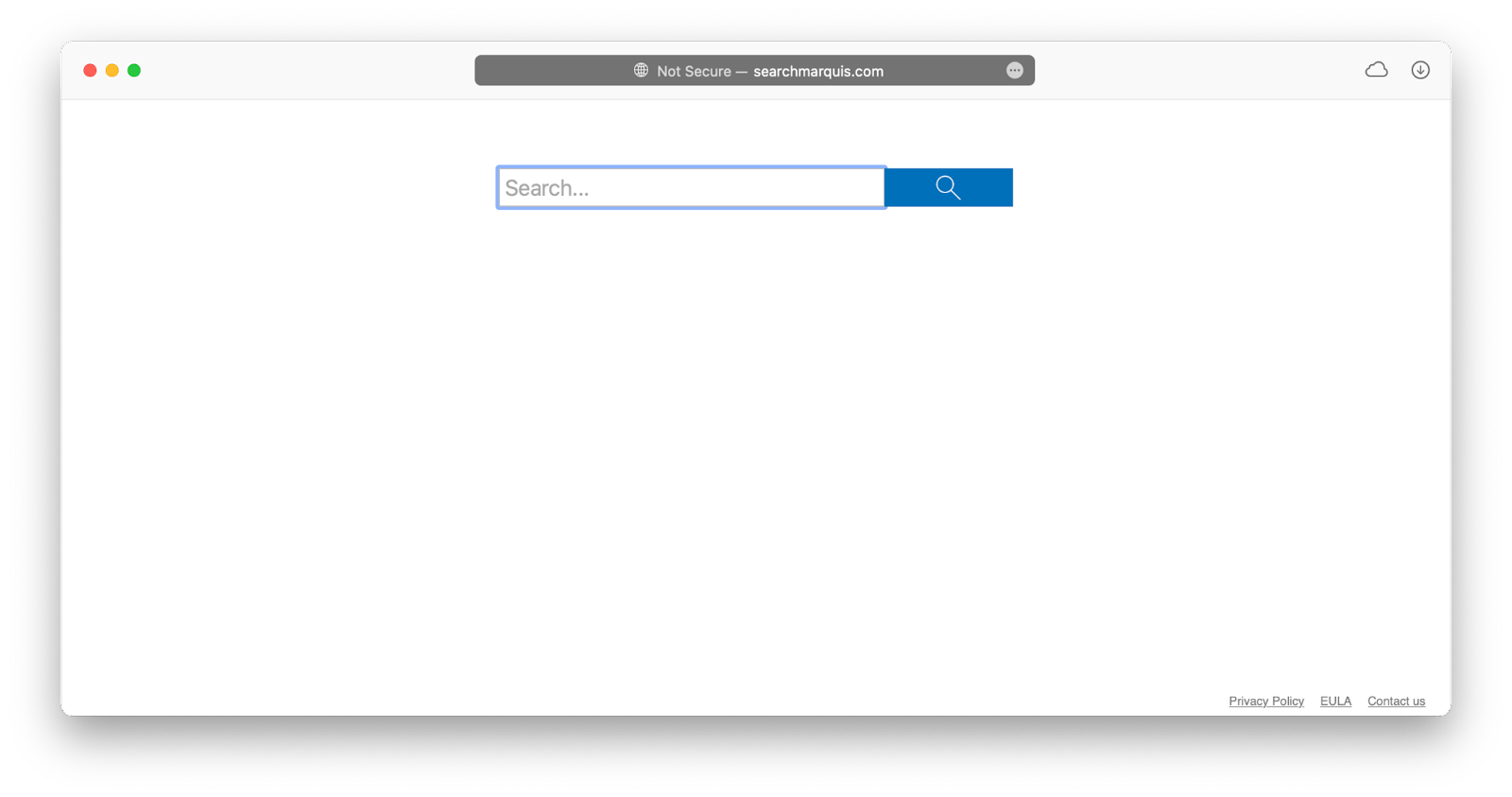 Symptoms of Search Marquis virus
Most of the time, you'd have no idea that your Mac was infected with Search Marquis — that is until you open your browser.
When you see your browser redirecting to Search Marquis, and then Bing or Yahoo, you know your Mac has been infected. It's likely that you either unknowingly installed Search Maquis browser extensions or downloaded other software that had Search Marquis attached to it.
You might also notice your Mac runs painfully slow and you might encounter odd pop-ups and new tabs you didn't intend to open.
In the future, try to only download software from well-recognized stores and sources. In the meantime, here's how to block Search Marquis from Mac right now.
How to get rid of Search Marquis on Mac
Now that you know why does Search Marquis keep popping up, there are a few ways you can go about the searchmarquis.com removal. You can use an automatic malware detector or you can try to delete all instances of Search Maquis from your Mac manually.
Having software do all the work for you in seconds is obviously preferable — that's why we recommend using CleanMyMac X.
CleanMyMac X is the most comprehensive Mac optimization software that not only scans your Mac for speed improvements but also helps you get rid of old files and folders, delete useless logs and settings, uninstall apps completely (including auxiliary files), reindex search, free up RAM, and much more.
Known for its intuitive interface, CleanMyMac X ensures your Mac is working up to its maximum capacity without being overloaded with junk.
Similarly, CleanMyMac X's malware scanner detects and gets rid of any virus, spamware, adware, trojans, and more in just a few clicks:
Open CleanMyMac X
Navigate to the Malware tab
Click Scan
When the app detects Search Marquis, click Remove.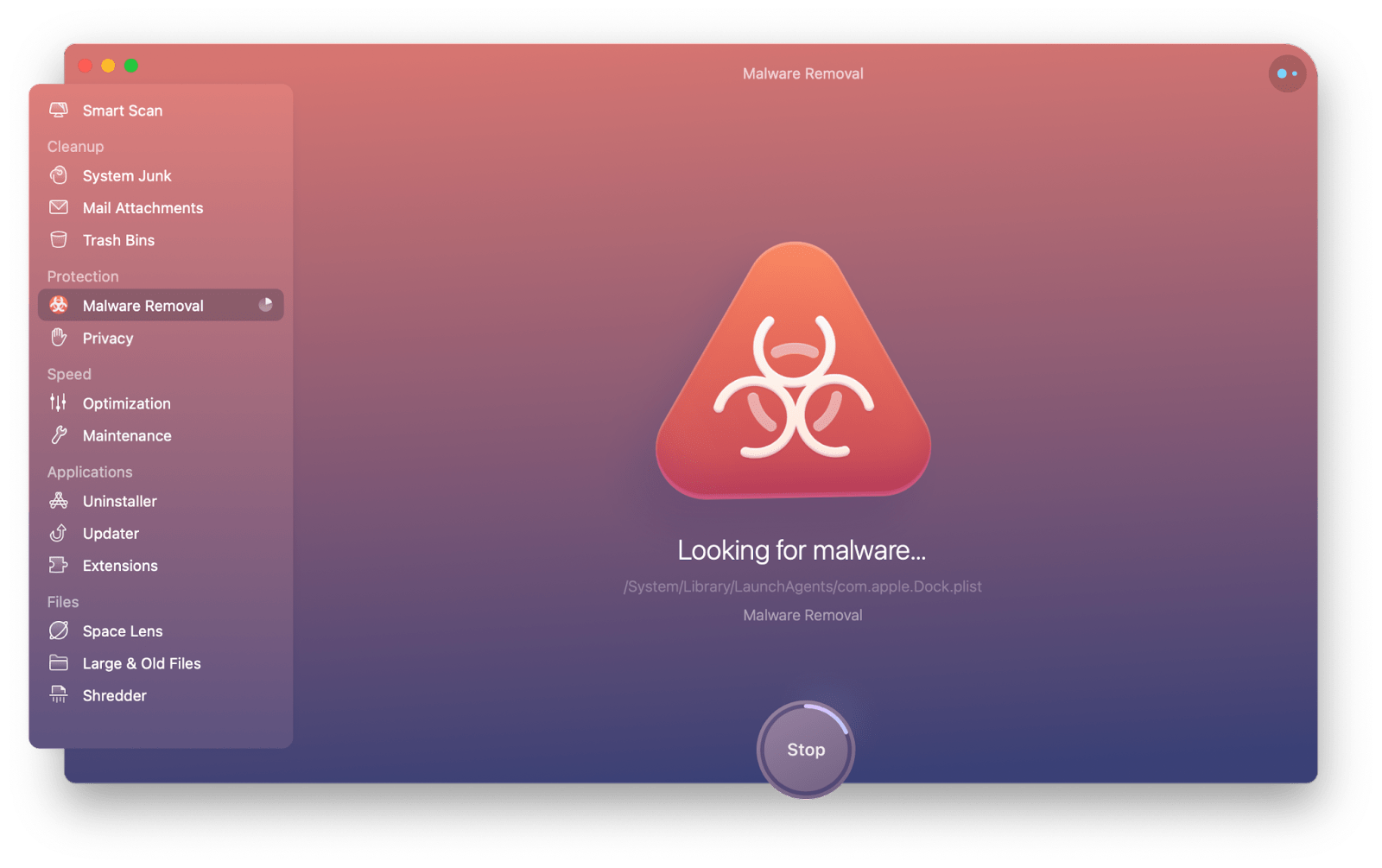 If you want to be able to detect the impact Search Marquis has on your system, so you can delete it in time, you should use a powerful Mac monitoring software like iStat Menus.
iStat Menus knows and shows everything that's happening on your Mac, from CPU loads to RAM to disks to networks to air flow, and even weather outside. You can selectively enable the monitoring of particular parts of your Mac, and change your mind as your needs evolve.
For tracking down Search Marquis, it's advised to monitor your CPU levels. Since Search Marquis tends to hijack your Mac for its own processing, you're likely to see the result of that in sudden CPU spikes. Then you know it's time to act with CleanMyMac X.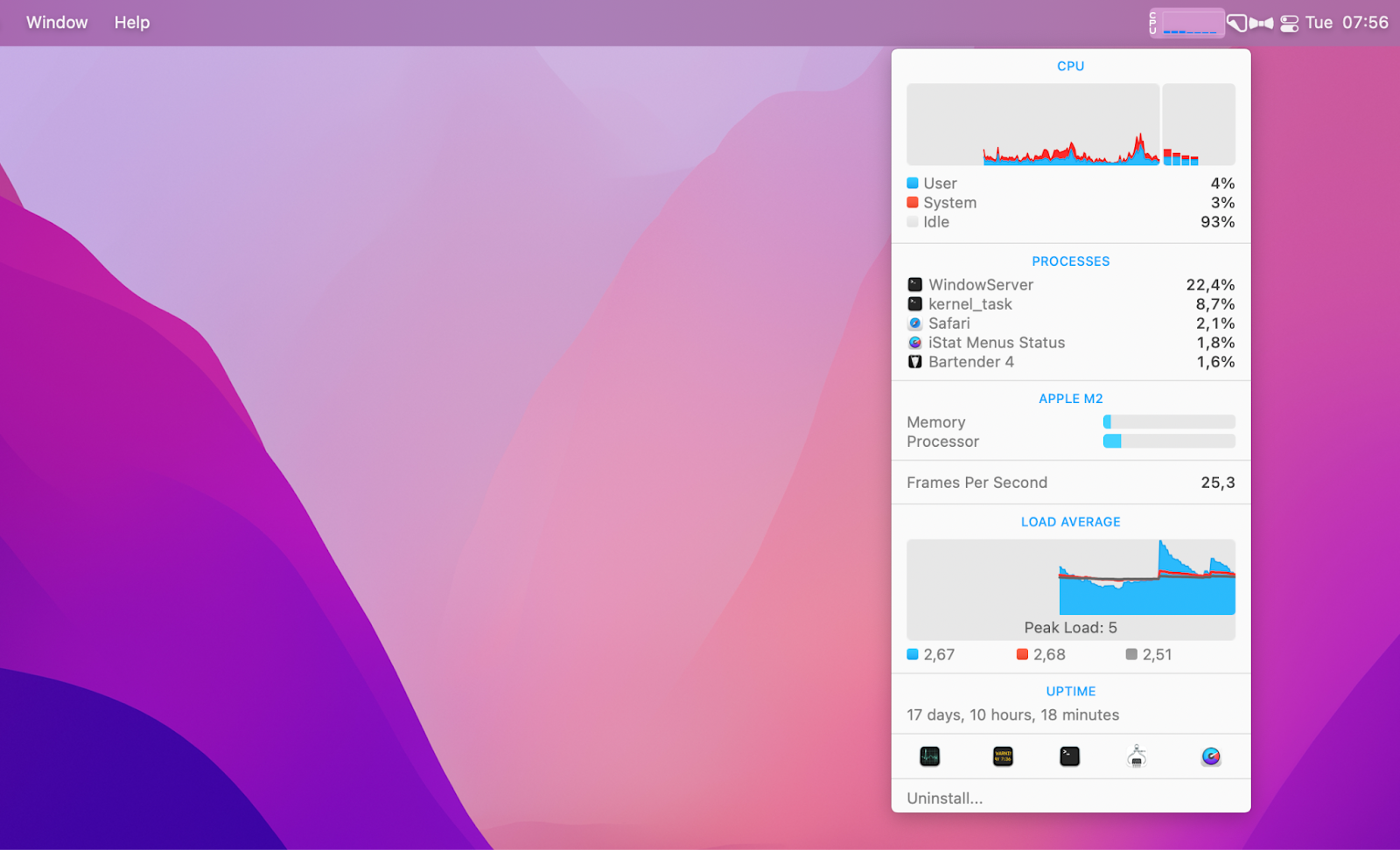 Alternatively, you can follow the process of how to remove Search Marquis manually, although complete success won't be guaranteed.
1. Delete suspicious apps
Getting rid of Search Marquis manually can feel like cleaning your apartment blindfolded — it's difficult to remove everything from every corner of your Mac.
However, following the steps below will definitely help your Mac become cleaner and faster.
Start by stopping any CPU process that might be related to Search Marquis:
Open Activity Monitor
Take a look at the active processes and highlight the ones that you're sure your Mac doesn't need
Click the stop icon above to end selected processes.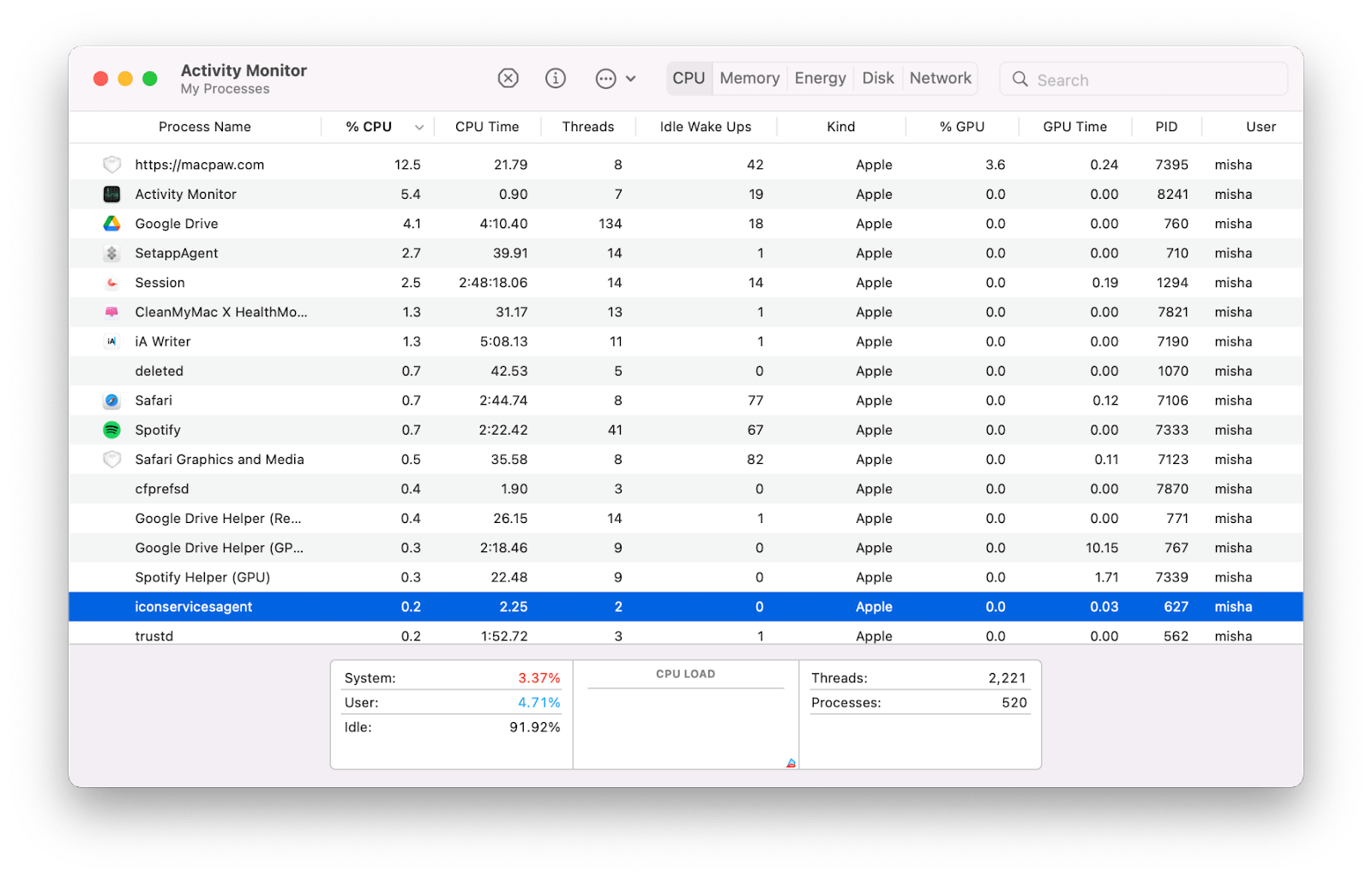 Then move over to deleting any suspicious apps:
Open your Applications folder (⌘ + Shift + A)
Scan through the list of apps and highlight the ones you don't know about. Be sure to check the Utilities folder as well.
Right-click to select Move to Trash on apps you don't need or use the ⌘ + Delete shortcut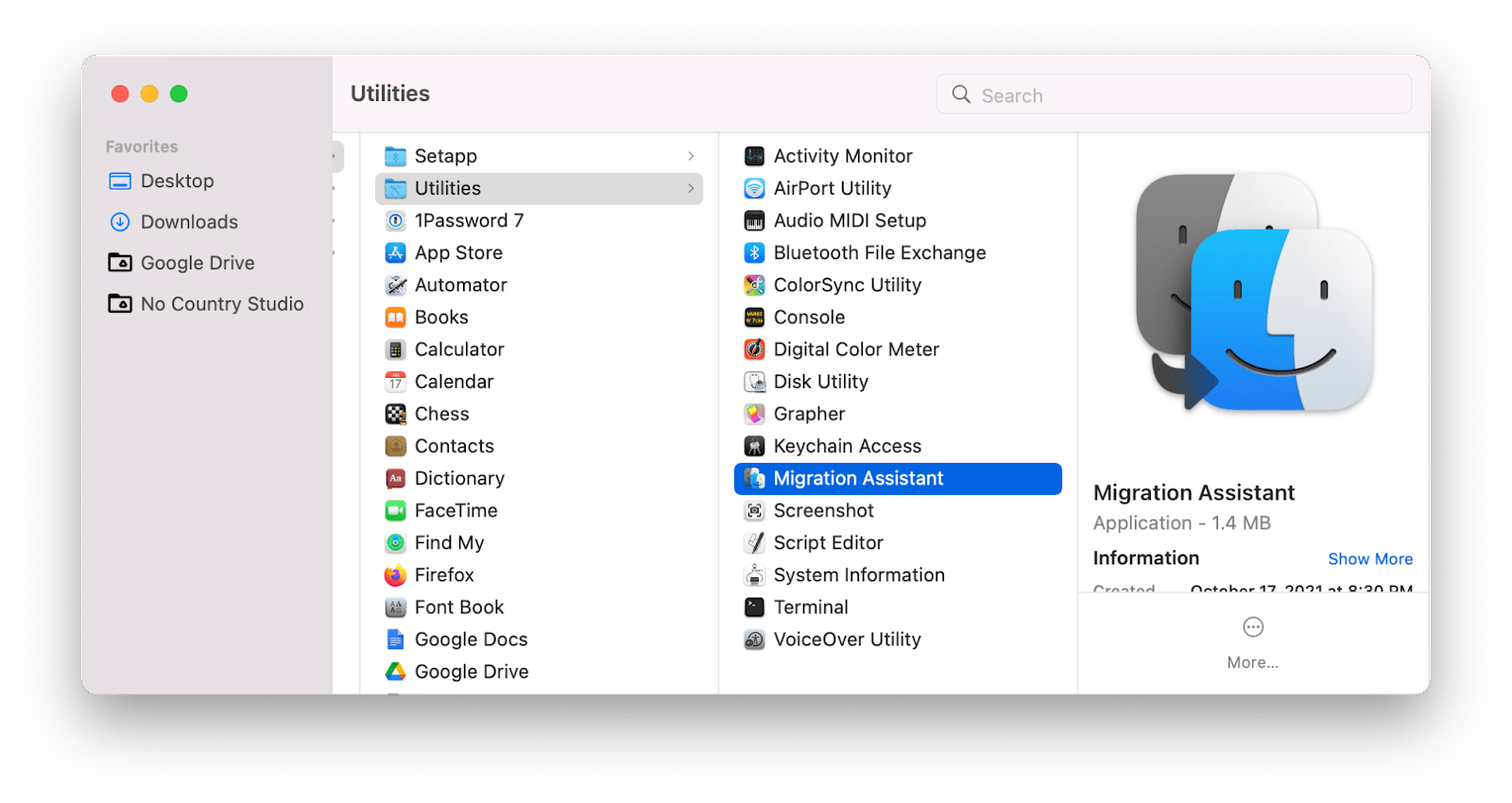 2. Remove extra login items
The way various malicious processes escape your attention is by injecting themselves into background processes, such as being present among your other legit login items that just load together with your Mac.
The good news is you can kick out any login items you don't like:
Go to System Preferences on your Mac
Open Users & Groups
Switch to Login Items
Use the minus icon to delete any login item you don't need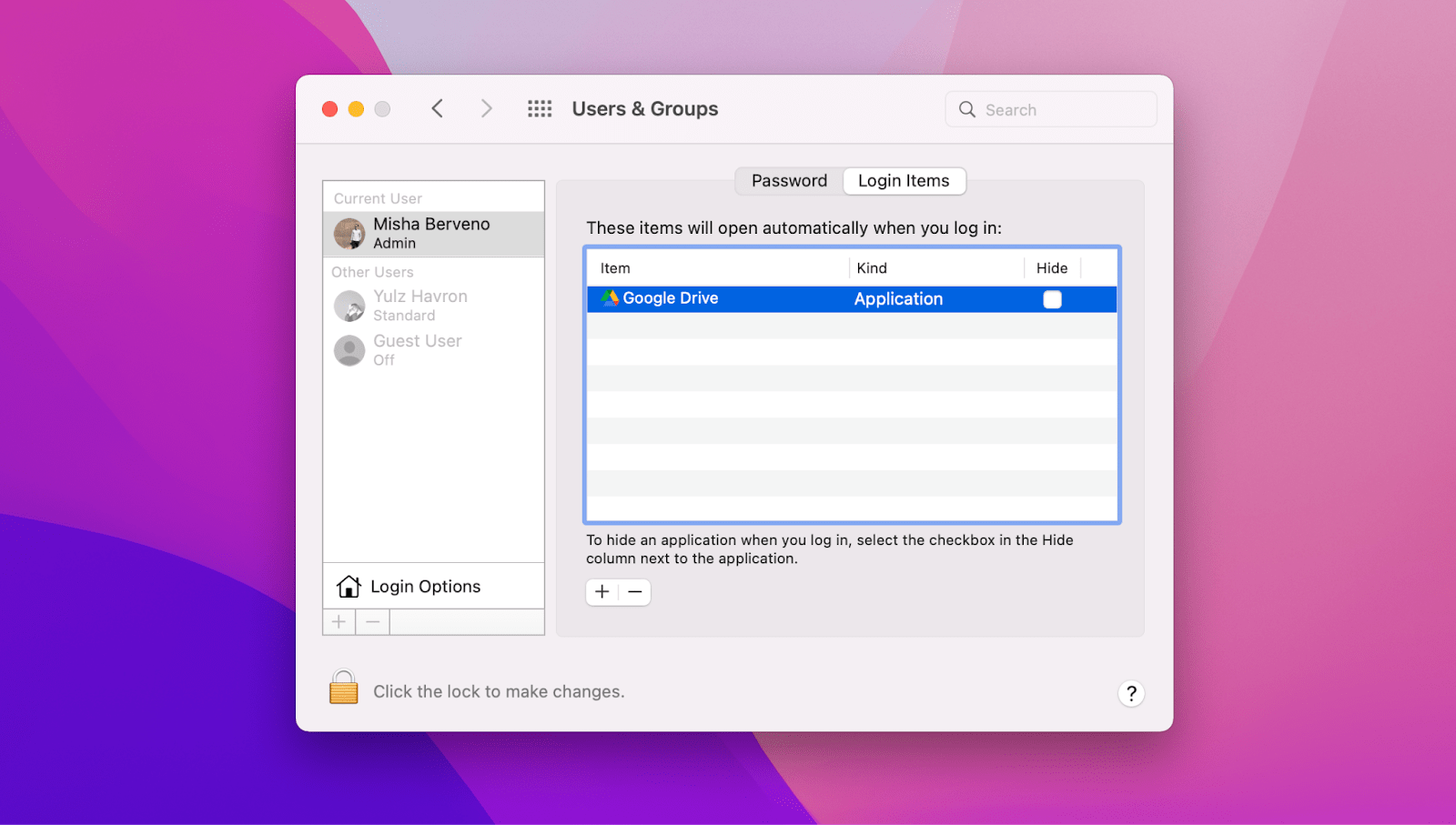 3. Get rid of Search Marquis extensions
With Applications, Utilities, and Login Items clean, you might think you got rid of Search Marquis forever, but it's not that simple.
A large part of searchmarquis.com removal is scanning your Mac for any leftovers:
Open Go to Folder… (⌘ + Shift + G) in Finder
Search for ~/Library/LaunchAgents and delete any file that mentions Search Maquis
Repeat with ~/Library/LaunchDaemons and ~/Library/Application Support.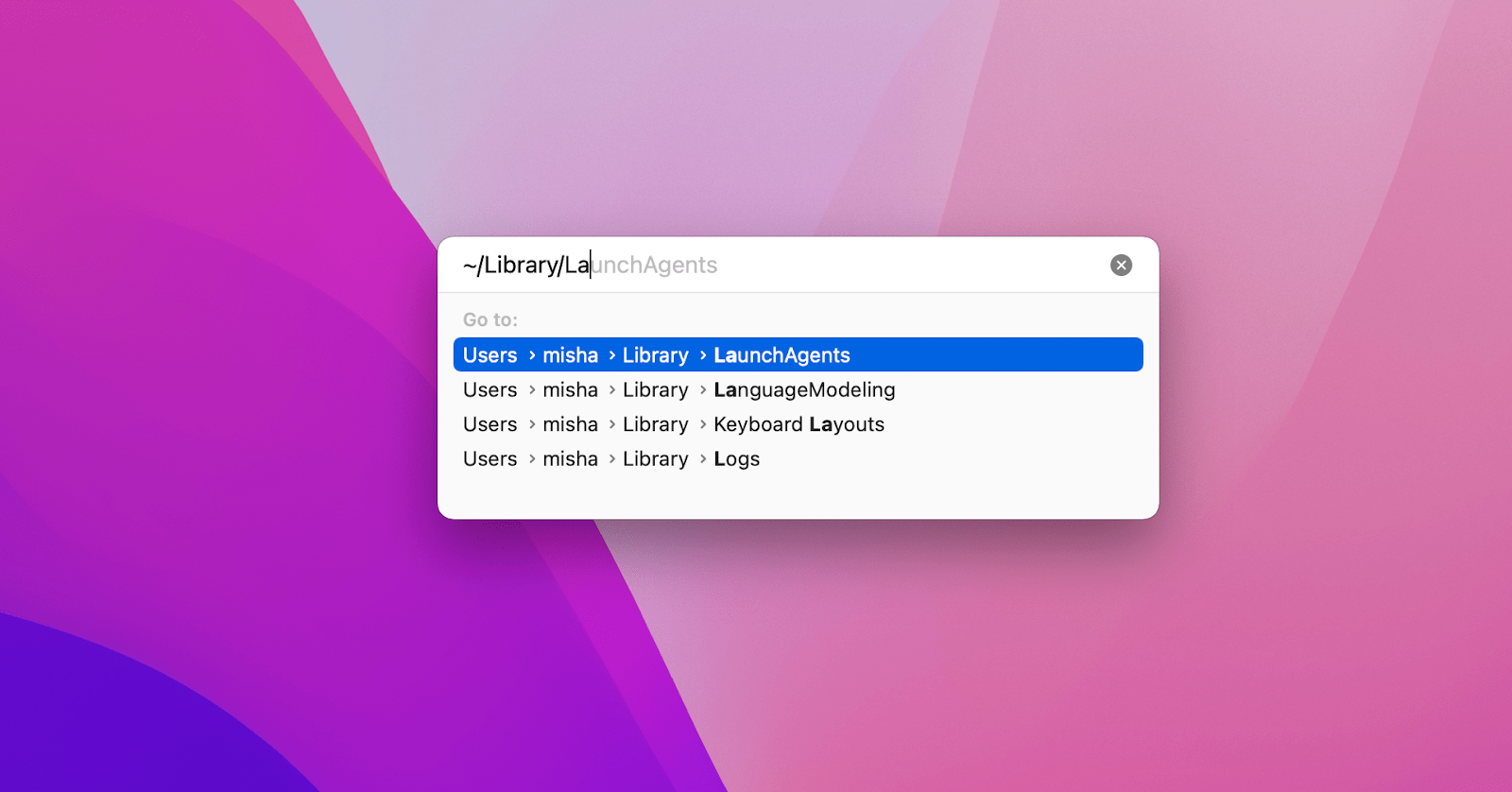 4. Restore web browser settings
Most of the time, Search Marquis hijacking works as an actual extension on your browsers, so doing the Search Marquis removal Mac Chrome, Firefox, and Safari would be your final step in getting rid of the virus.
On Safari:
Launch Preferences (⌘ + ,)
Navigate to Extensions
Uninstall any extensions that resemble Search Marquis
Return to the General tab and reset your homepage
Select a new search engine to use from the dropdown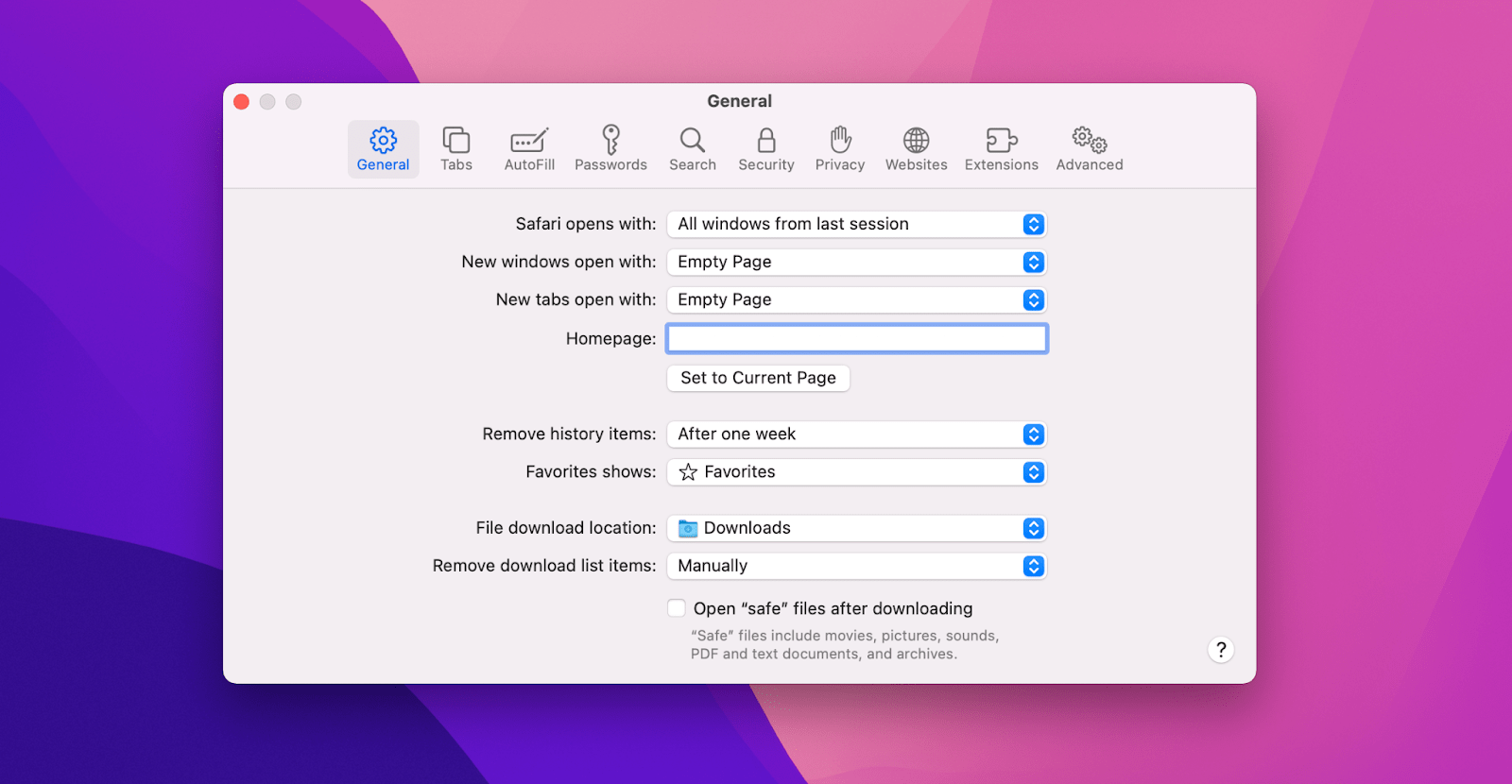 On Google Chrome:
Go to Preferences (⌘ + ,)
Launch Extensions
Scan the list of extensions and click Remove on the ones you don't need
In the "On startup" section, define your homepage
In the "Search engine" section, specify your preferred search engine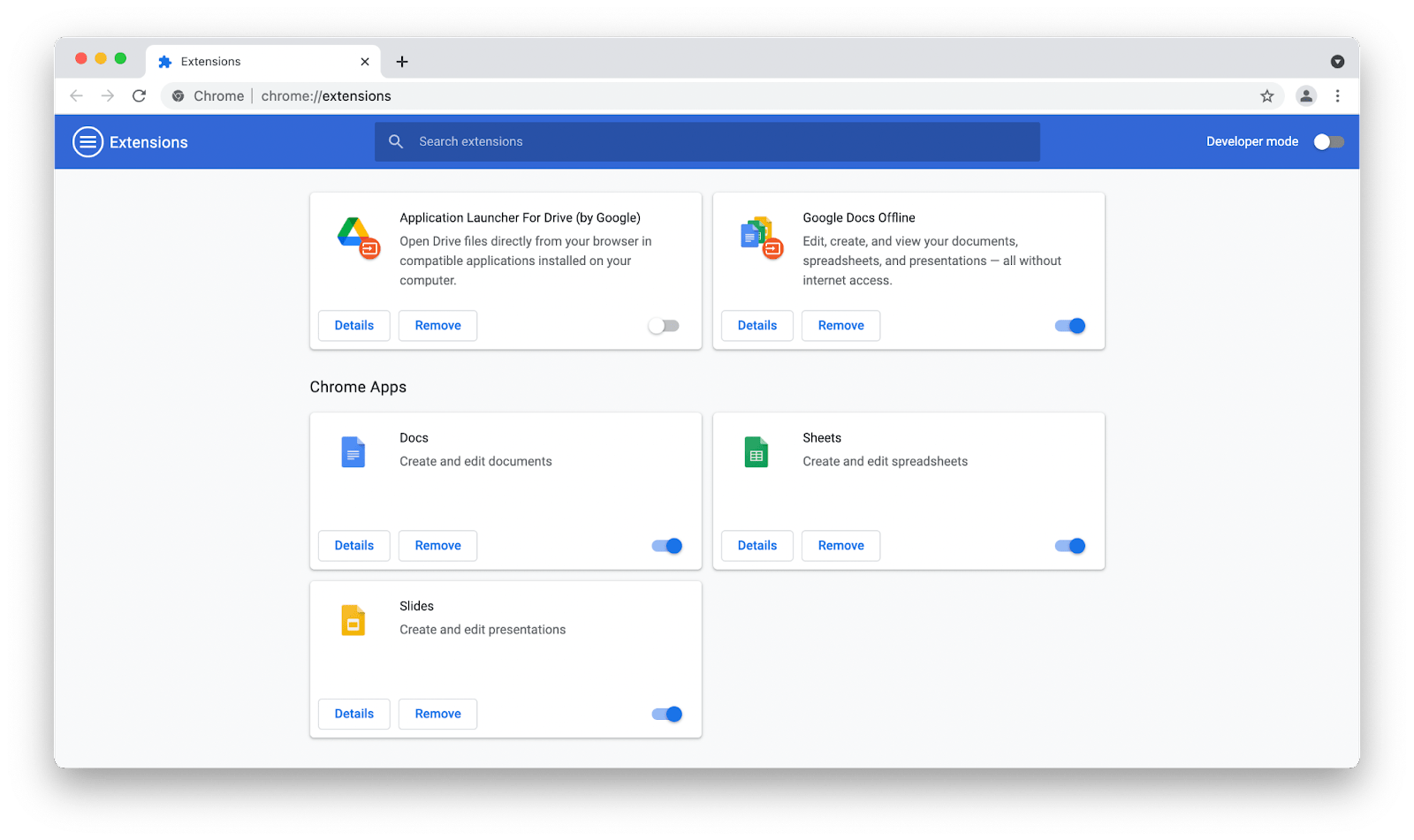 On Firefox:
Open Preferences (⌘ + ,)
Go to Extensions & Themes
Click the ellipses menu next to the extensions you don't need and then Remove
You can reset the search engine and your homepage in the Home and Search tabs of Preferences
Now, hopefully, Search Marquis will be gone from your Mac forever. But you can see why it's so much more difficult to learn how to block Search Marquis from Mac manually than using an automatic solution like CleanMyMac X. Throughout the process, it's also valuable to keep iStat Menus turned on, so you can see the difference in your Mac performance in real time.
Best of all, CleanMyMac X and iStat Menus are both available to you absolutely free through a seven-day trial of Setapp, a platform with more than 240 top-notch Mac and iOS apps in any category you can imagine, from instant messaging with IM+ to free media conversions with Permute. Try every Setapp app at no cost today and see how your problems begin to sort themselves out!
FAQ
Why does Search Marquis keep popping up?
If you're redirected to a page that has Search Marquis in its URL each time you interact with your browser, it means your Mac has been infected with the Search Marquis virus. Follow the steps mentioned in this article to remove it manually or use CleanMyMac X anti-malware tool.
Why does Search Marquis come up?
It's not always easy to get rid of all the traces of Search Marquis on your Mac. This is because it tricks your browser into thinking the virus has admin rights and takes many settings under its control. Search Marquis also makes its way into Login Items, extensions, and more. So you'll need to clean your Mac on many levels to fully remove the virus.
How to delete Search Marquis extension from Safari?
Since this is one of the most asked questions when it comes to Search Marquis troubleshooting, we'll answer it here. In Safari, open Preferences > Extensions. Uninstall any extensions that resemble Search Marquis. Then, return to the General tab and reset your homepage. Select a new search engine to use from the dropdown. Done!