How to access your WiFi router settings on Mac
The internet today has become so ubiquitous that we don't even think about where it really comes from in our home, usually until something goes wrong. Then you might remember that there was a WiFi router installed somewhere. You manage to find it, but it's just a small black box. What do you do with it?
It might be surprising for many but most routers have their own user-facing web interfaces, which can be used to configure or troubleshoot them. So if you own (or rent) your router, you should have web access to it.
Learn how to access router on Mac
Why would you want to access your router? Well, there are a few reasons:
Change the name of your network
Change your WiFi password
Improve network security
Set up a firewall
Block or allow devices to the network
Conduct ping tests
Block access to certain websites
Essentially, when you think about doing something to your WiFi network, you most likely have to log into router to do it.
Before you dive into your router settings, however, it's useful to have a Mac monitoring solution in place, which would scan your Mac in real time and give you hints at what actually might be causing the problem in advance.
iStat Menus is by far the most comprehensive (and non-intrusive) app to monitor your Mac. This utility quietly collects all useful data points across your WiFi network, CPU, RAM, fans, hard drives, battery, and more, and presents them in accessible graphs. All the indicators can be viewed quickly through their menu-bar icons, with more nested graphs available for each section. In addition, you can set iStat Menus to give you time, weather forecasts, and other helpful updates.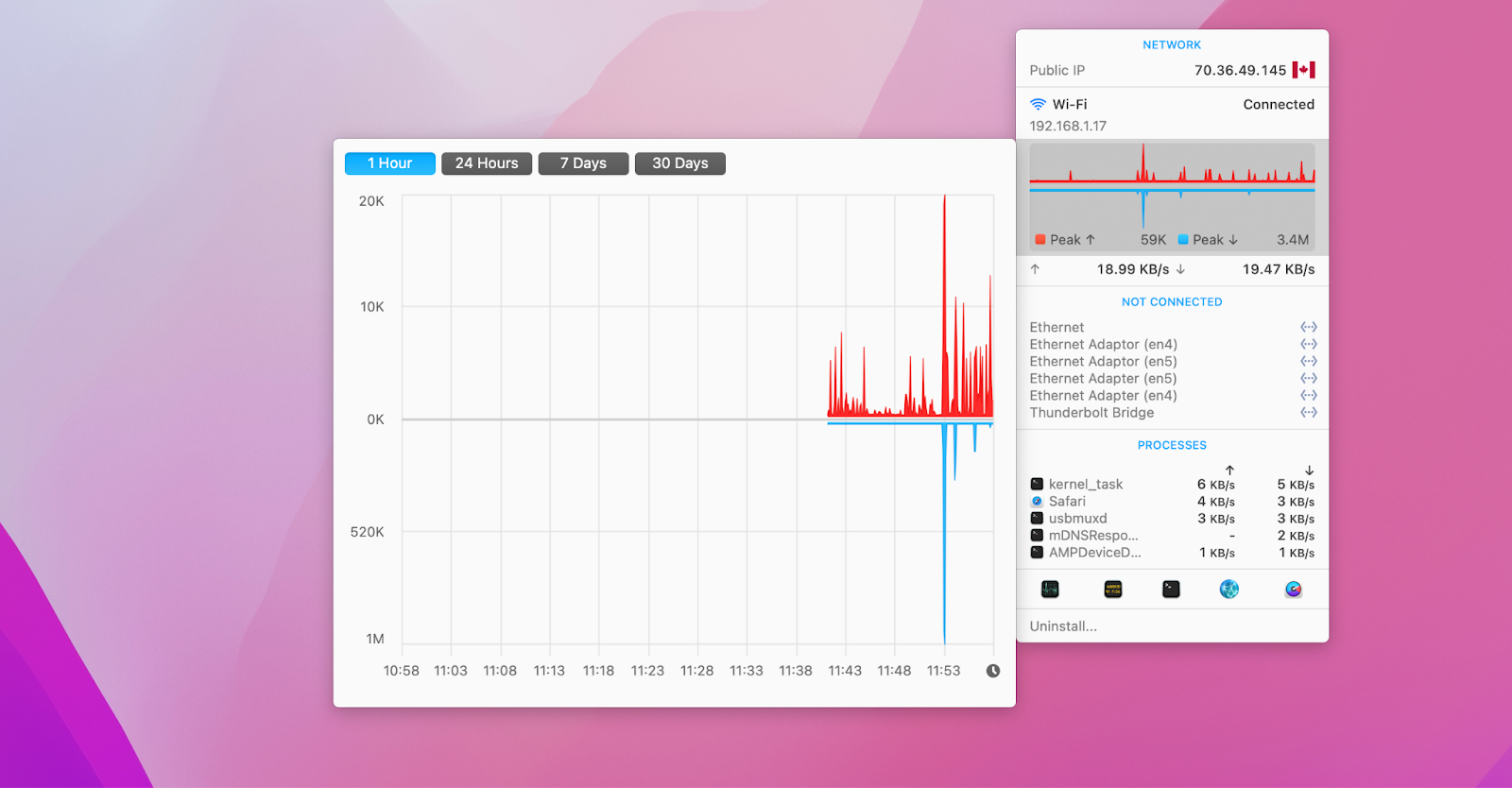 How to access router settings to make changes
If you want to learn how to change router settings, the first step is to know how to log into router. The way you access your router is by using a router login to its firmware, for which you need to know your router IP address, admin username, and admin password. Even though very few routers are exactly the same, most of them follow this standard login process.
So if you've never logged in to your router, where do you find all this login information?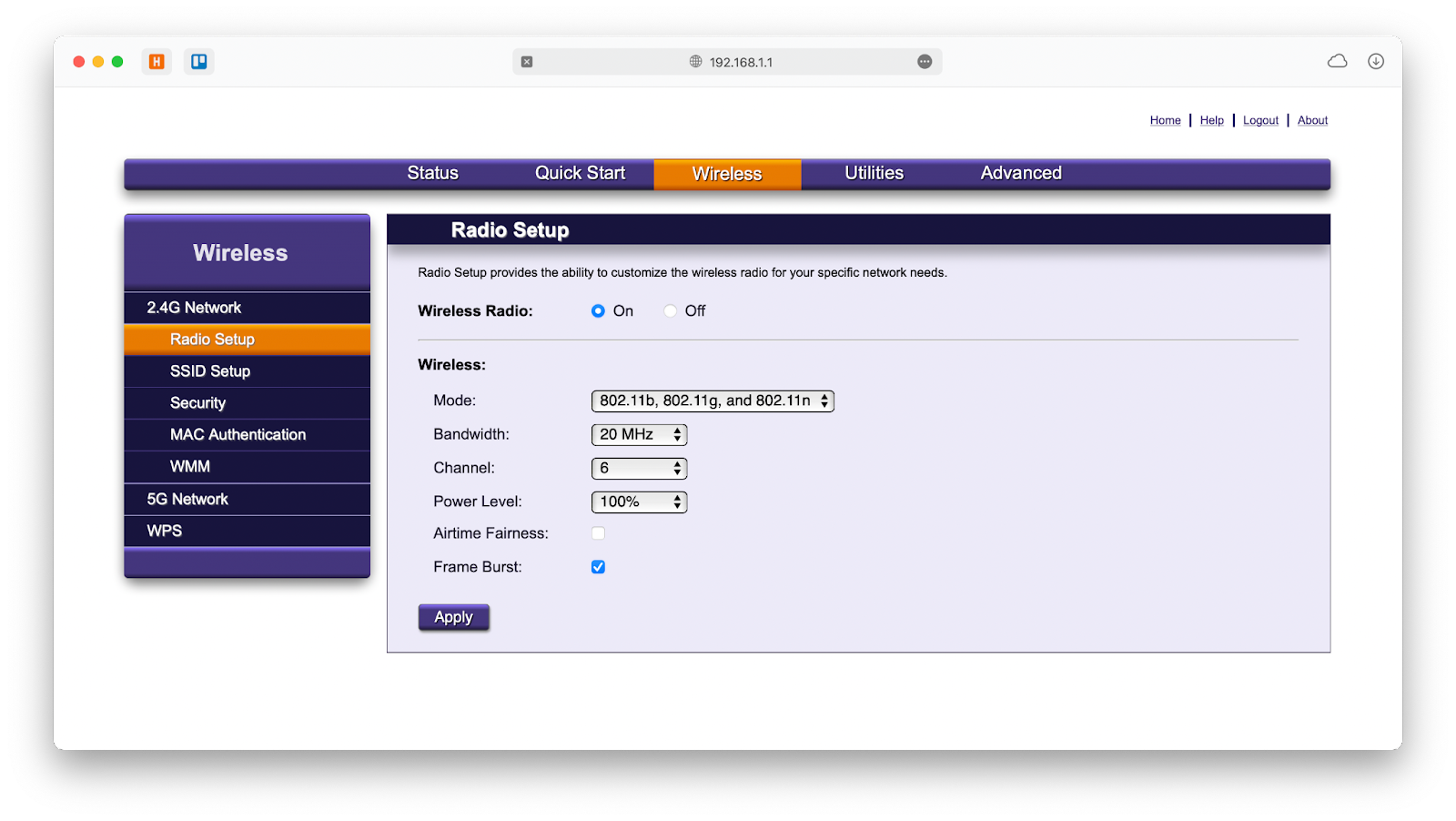 How to find your router IP address
Looking at examples online, your router IP address might seem like a string of random numbers but it's not. Even better, there are a few ways you can find your router IP address.
First of all, your router IP address is probably written on a sticker on your router box itself. So if you find your router and look underneath, you might see a string of numbers like xxx.xxx.x.x — that's the IP address.
There are in fact a few IP addresses that tend to repeat across all router brands, so what you can do is:
Launch Safari or your favorite browser
Try to put the following IP addresses in your URL address bar and hit Enter: 10.10.1.1, 192.168.0.1, 192.168.1.1, 192.168.2.1, 10.0.0.1, 10.0.1.1
When you see a working user interface — you've found the right IP address!
In case none of the numbers above work and your router doesn't have the IP address attached to it, you can follow another path to get it:
Launch System Preferences ➙ Network
Click WiFi ➙ Advanced…
Switch to the TCP/IP tab
Find the IP address under Router
You might encounter a few unexpected challenges when trying to access your router IP address. For example, accessing your router works only when you're currently connected to that router's WiFi. You can't access your router by trying to log in from a different country.
Another challenge you might encounter concerns using a VPN, which might interfere with your router IP address login. Some VPNs make it difficult to turn location masking off, but not ClearVPN.
ClearVPN is the most intuitive Mac and iOS VPN software around. Not only does it let you switch your country to a whole list of options, it also makes your overall online experience easy and seamless. You can turn off ads, improve online gaming quality, access Netflix around the world, encrypt your connection for safe banking, and more. All this while keeping your traffic completely anonymous and retaining control over your IP address.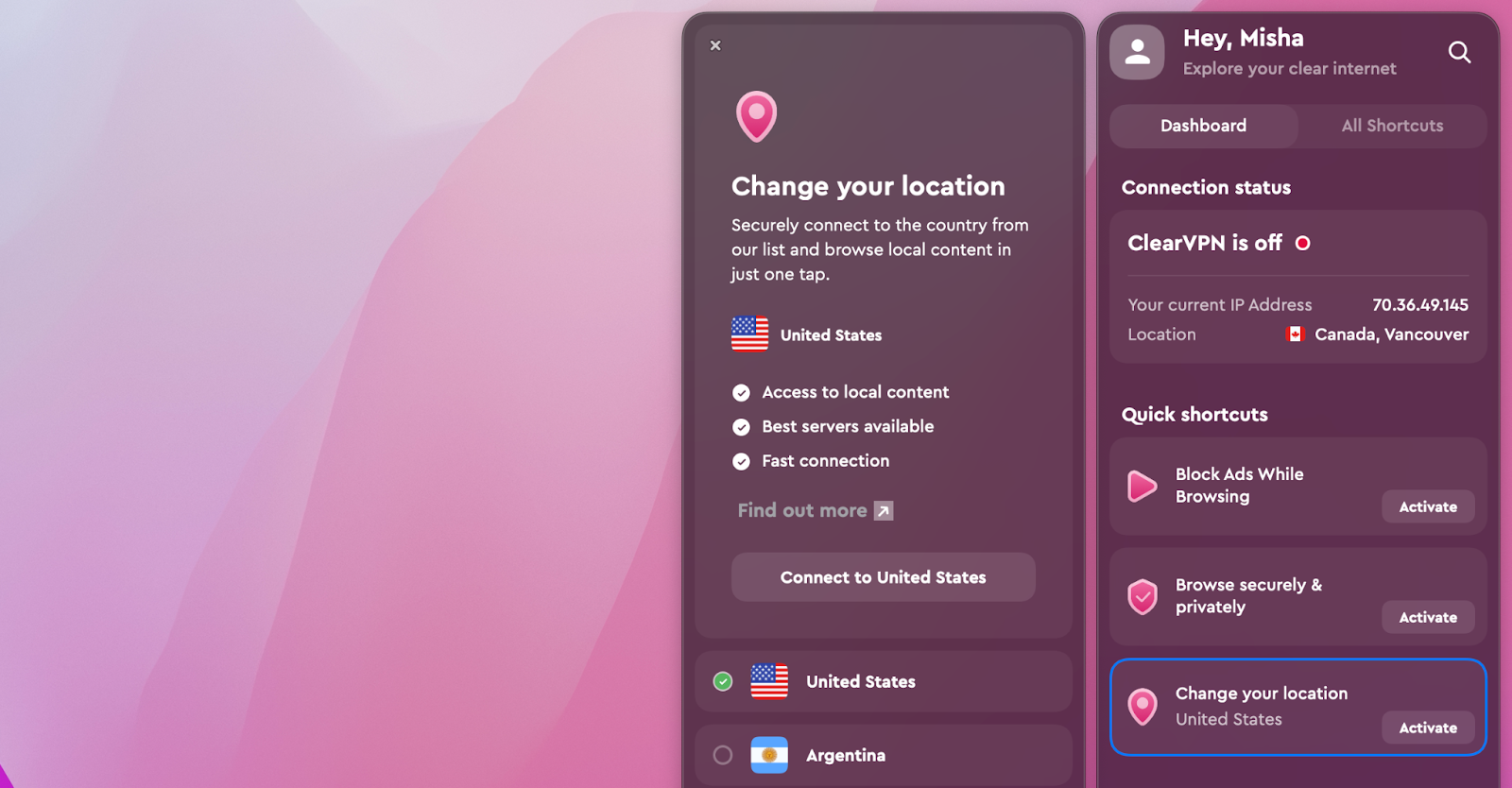 How to log into router on Mac
Once you know your router's IP address, you can simply paste it into your browser's URL address bar to go to the login page.
On the back of your router, you can frequently find the admin username and password. Just fill out the login form and you're in!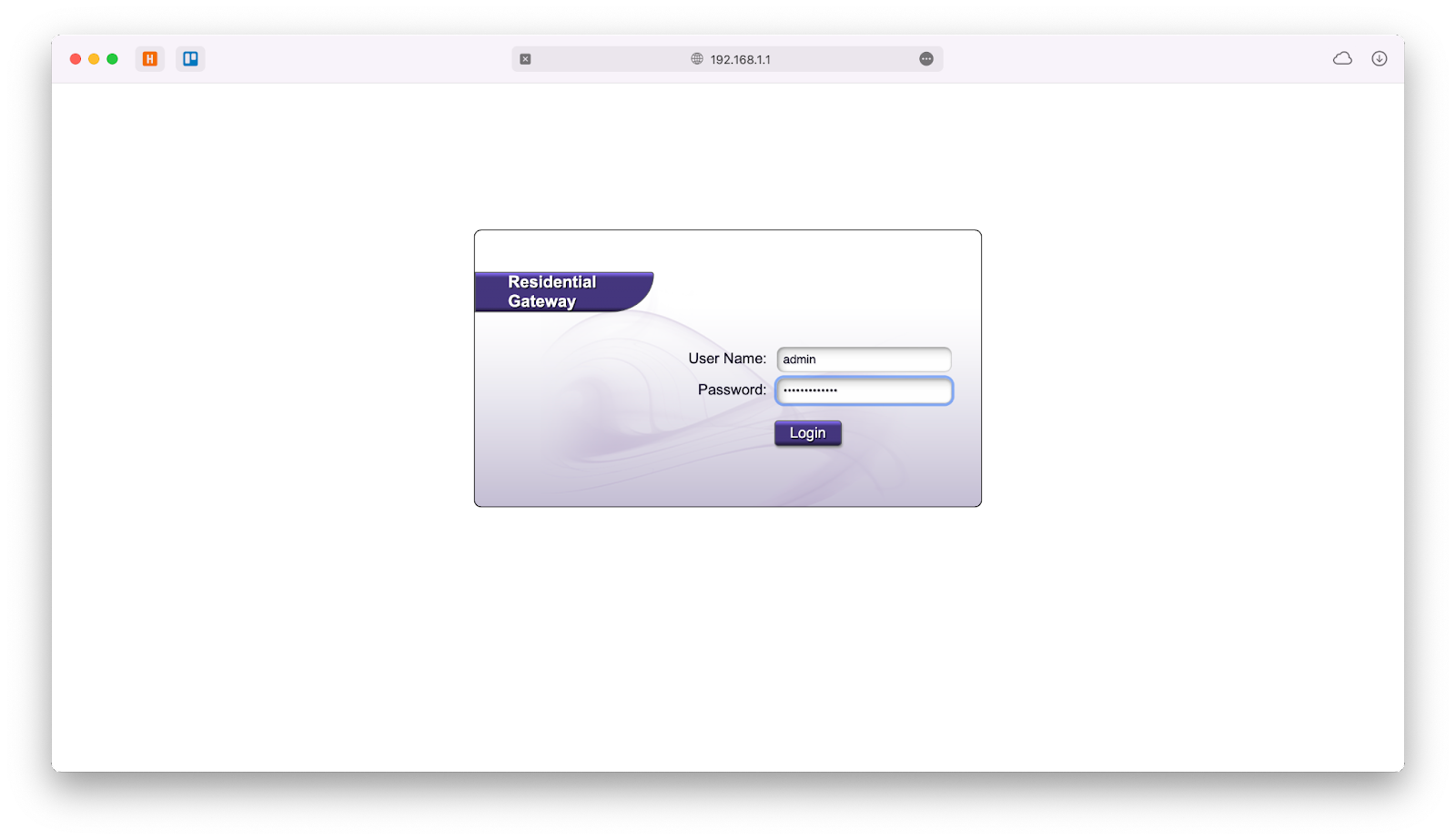 If you don't have the username and password on hand, and you haven't changed them, try "admin" and "password" or "admin" and "12345" — those are some popular default combinations.
If you've changed the password before and don't remember it now, you can see if there's a "forgot your password" option in the login menu. Alternatively, you can try holding the reset button on your router for a few seconds to reset all settings to defaults.
To avoid forgetting passwords in the future across all websites or apps (and to improve your security at the same time), it's strongly advised to use a password manager. A good password manager requires you to only remember one phrase to activate it but then have truly complex passwords for every other website you use — and you never even have to remember them!
Secrets is perhaps one of the most intuitive password managers around. You can save logins, secure notes, passwords, credit cards, software license keys — all in one place. At the same time, Secrets is extra secure, saving all of your information under the industry standard encryption.
When you get your new username and password for your WiFi router, make sure to save them in Secrets and avoid any trouble of remembering them later. Plus, Secrets has a native extension for Safari, so all your logins will just complete automatically.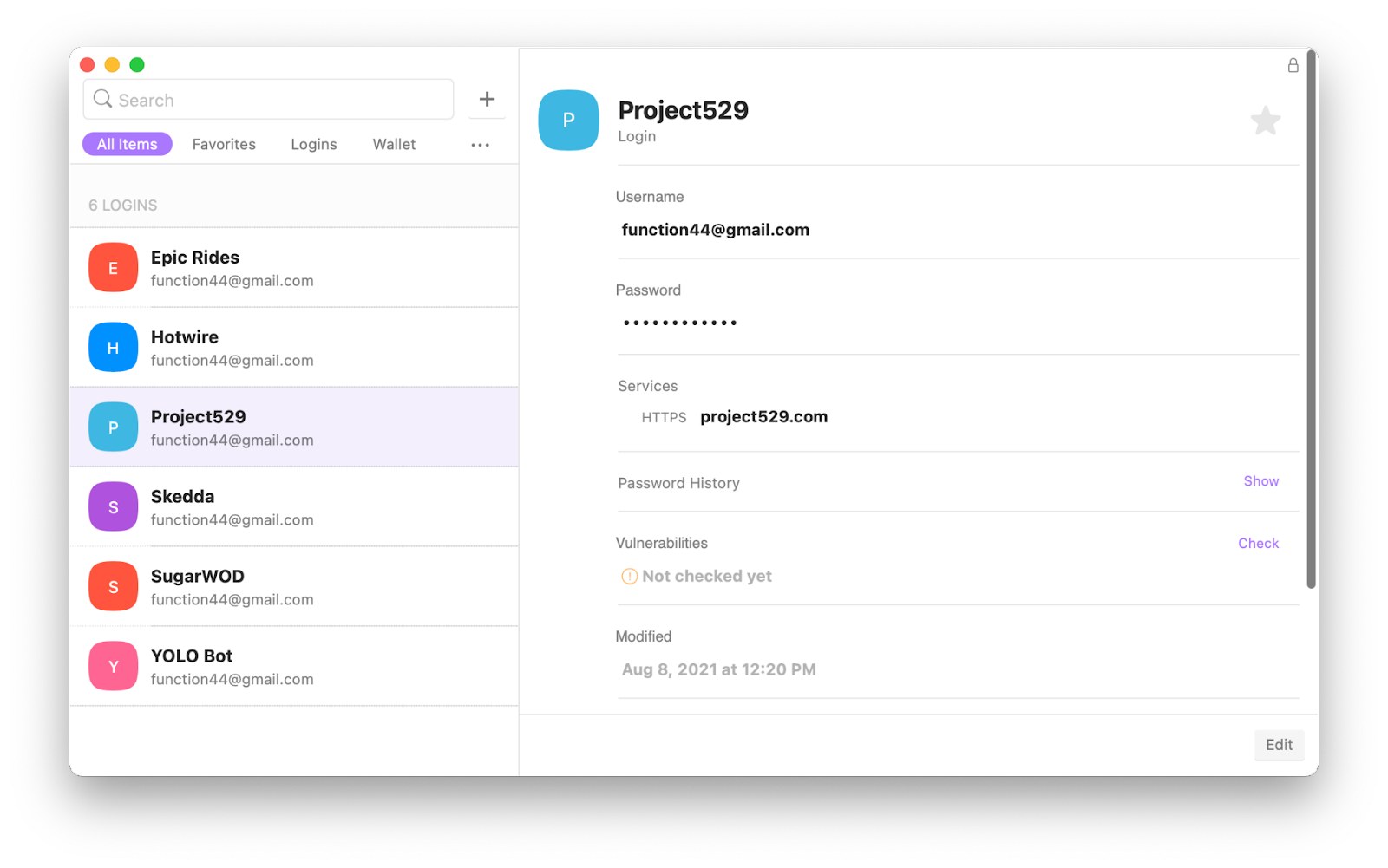 How to change router settings
When you're logged in to your router, you can make any changes or configurations you need, from blocking specific devices to setting up a firewall, which would only allow certain connections to go through.
Feel free to explore your WiFi router admin panels and discover some interesting options.
Most commonly, however, you'd either want to change the router login or your WiFi password.
The exact steps for changing your router login would depend on the brand of your router. Generally, you'd go to advanced settings, then security, and then administrator credentials (or something similar). Make sure to change them to something that's impossible to guess and save your results in Secrets.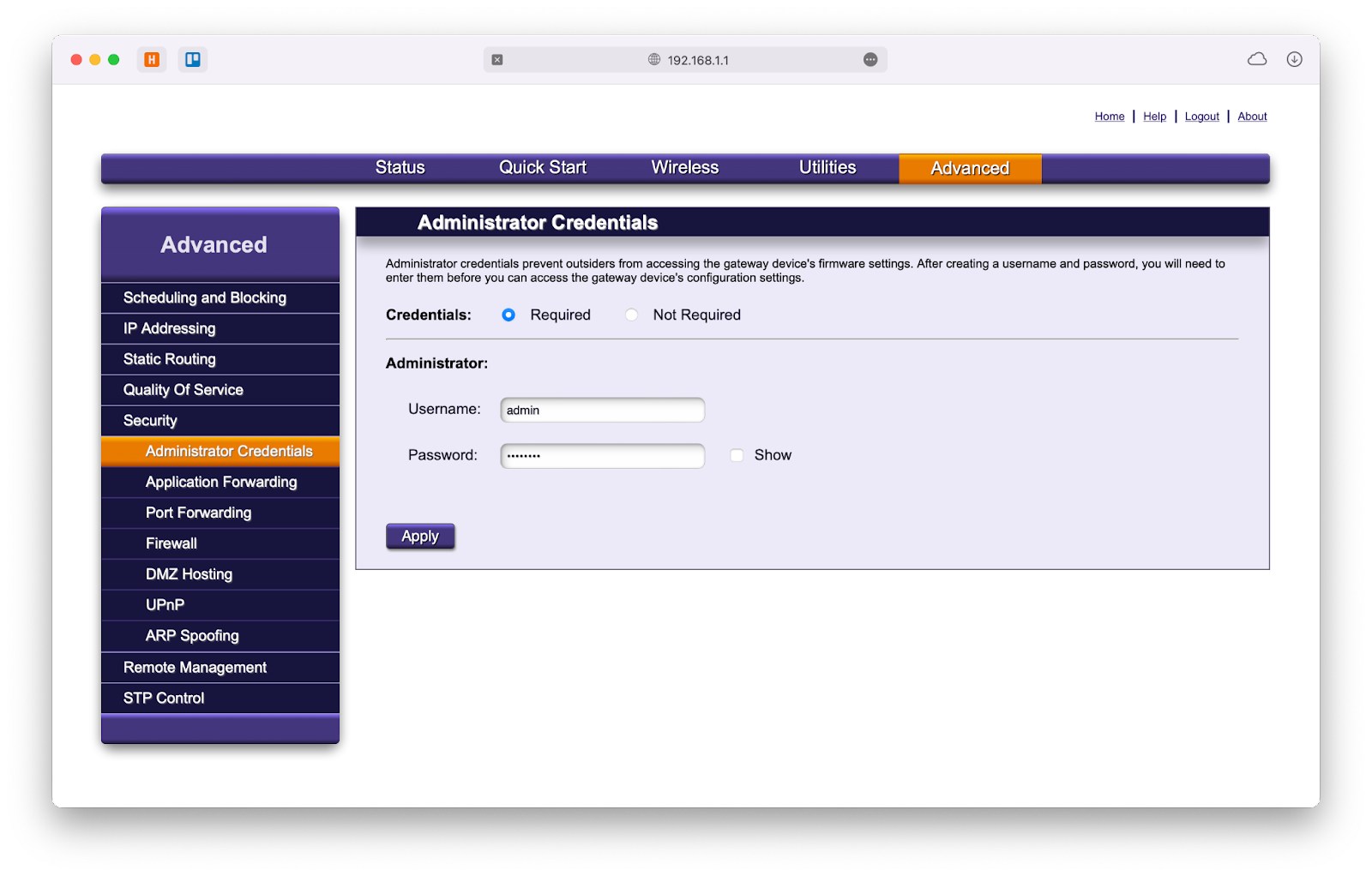 Similarly, router login settings give you an opportunity to change your WiFi password, which is a good idea, especially if it's set to something default that's long and difficult to remember and share with others.
To change your WiFi password:
Go to the wireless section of your router settings
Open Security
Scroll down to security key or passphrase or password
Type in a new value
Click Apply
Now you're all set — a new router login, a new password, and any other new router settings you want to implement. In the end, it's a good idea to continuously monitor your network connection with apps like WiFi Explorer and NetSpot.
WiFi Explorer is a powerful network scanner that can tell you every single thing about your internet connection. Just launch the app, and it will output every network nearby, including their bandwidth, signal strength, security, channel width, and much more.
Using an app like WiFi Explorer makes it easy to identify any potential issues and then use its library for effective troubleshooting.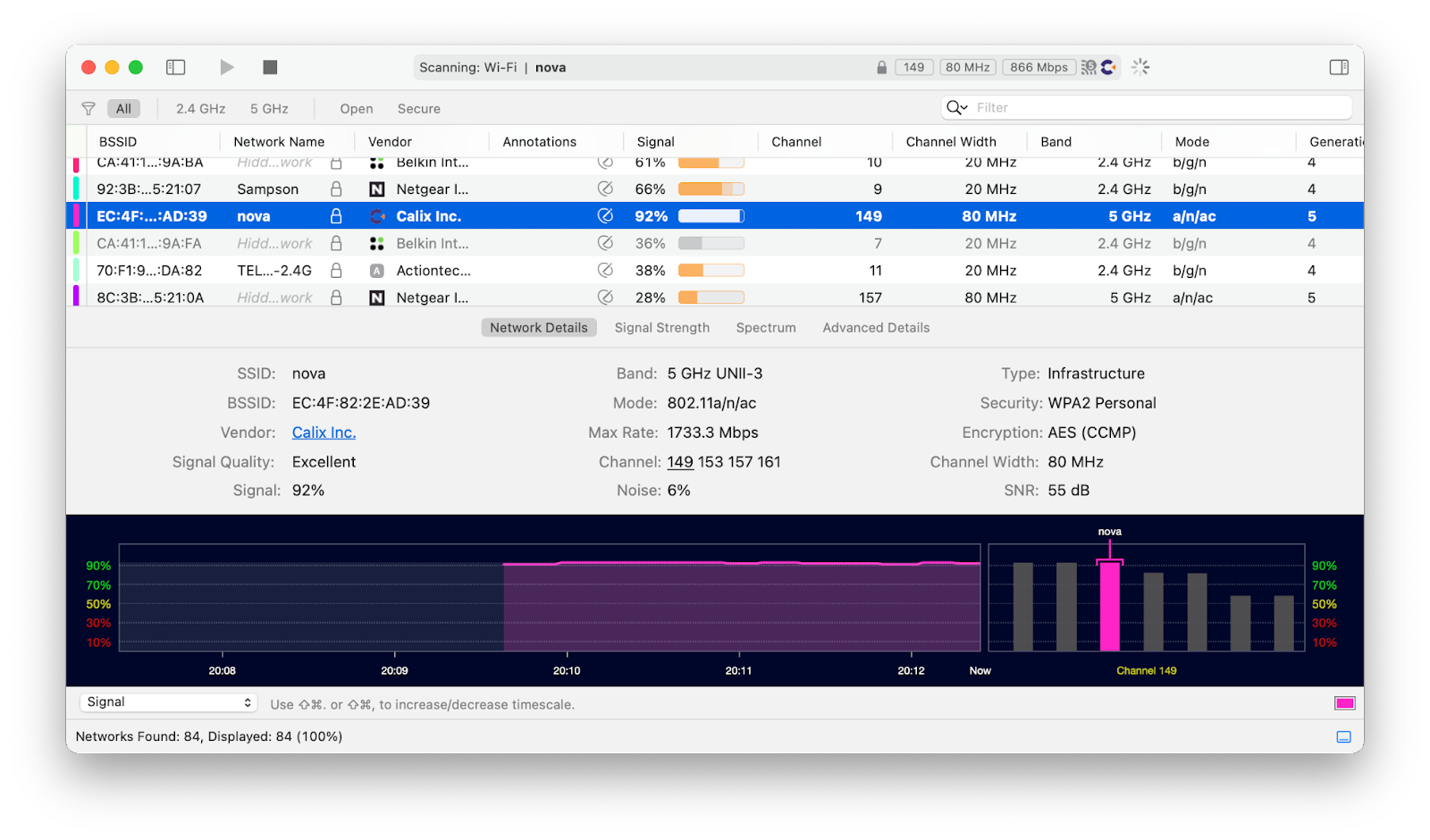 NetSpot features a similar network scanner but takes the idea of signal strength even further by allowing you to draw or upload a map of your real space and then test the signal in each spot to find out how good the coverage of your space really is. You don't need to have any technical background — just literally move around the space with your laptop and click scan in the appropriate spots.
As you can see, optimizing your router performance and learning how to change router password is nothing difficult. Just make sure to maintain top indicators for your Mac with iStat Menus, protect your VPN with ClearVPN, save all passwords in Secrets, and use WiFi Explorer along with NetSpot to test your network.
Best of all, iStat Menus, ClearVPN, Secrets, WiFi Explorer, and NetSpot are available to you absolutely free for seven days through the trial of Setapp, a platform with more than 220 Mac and iOS apps for any task at hand. Try every Setapp app at no cost today and solve any problems like never before.