How To Set Up iMessage On Mac Right Now
Chances are that if you're using iPhone you rely on iMessage on a daily basis. Introduced in 2011 as an instant messaging service that's built right into the Messages app (which also supports all of iPhone's SMS and MMS functionality), iMessage has immediately achieved near 100% adoption among iPhone users.
To this day, even amongst the abundance of free messaging apps from all kinds of tech companies, iMessage remains a true favorite for millions of people. For good reasons too. It's pre-installed by default. It's fast. It integrates seamlessly with the SMS protocol, so that even when there's no WiFi, iMessage would convert what you've sent into an SMS or MMS and deliver it that way.
Most of all, however, iMessage is incredibly secure. Each device using the service is encrypted (AES-128) with both a public and private set of keys, so no one except for the sender and receiver is able to read or even decrypt your messages.
Although you can't get the iMessage online version, the service offers a full-featured iMessage on Mac, which can even be used as a standalone product altogether. Here, we'll cover how to get iMessage on Mac, what to do with iMessages not working on Mac, and give you a few useful hacks as well.
How To Connect iMessage To Mac
Good news is that iMessage comes with your Mac by default. So if you've never launched it before, simply go to your Applications folder and open it from there. To set up iMessage on Mac, simply log in with your iCloud credentials.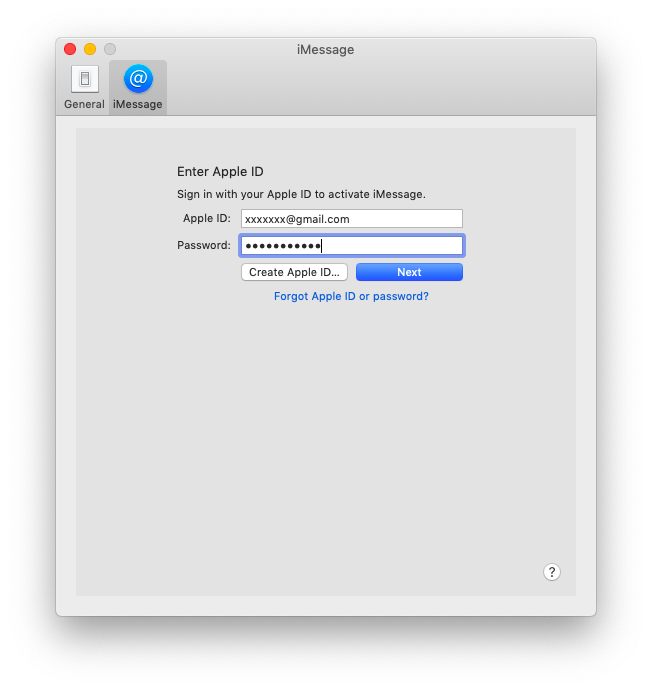 Right after logging in, you'll see a small configuration menu. Here, make sure that "Enable this account" and "Enable Messages in iCloud" are both checked. If you're wondering how to sync iMessage to Mac, just click Sync Now to get all your message history downloaded so you don't start afresh. Finally, choose how you'd like to be contacted by checking the boxes next to your phone and email addresses.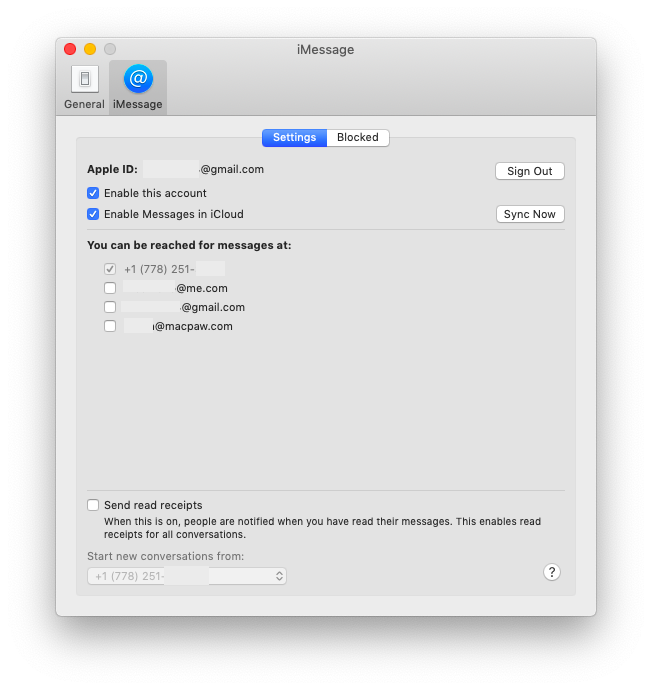 Now your iMessage for Mac is properly set up. You can start new conversations from your Mac and continue them on your iPhone, and vice versa. And when you get a new message, it will arrive to both your Mac and iPhone. Just choose where it's more convenient to reply.
Explore all iMessage for Mac features
Without a doubt, iMessage is one of the most simple messengers to use. But that simplicity doesn't imply lack of features in any shape or form. iMessage is capable of delivering top-speed performance along with all the features you'll ever need.
To start your first conversation with iMessage on Mac:
Click the new message icon next to the search box
Type your message in the text field at the bottom
Add emoji or special characters by clicking on a smiley face
Drag and drop an image or video onto the conversation if needed
Alternatively, record a voice message by selecting the microphone icon in the bottom right
Start entering your recipient's name or phone, and the Contacts app will suggest the people you know. You can add more than one person that way. If you want to browse your contacts first, click on the plus icon to open the list.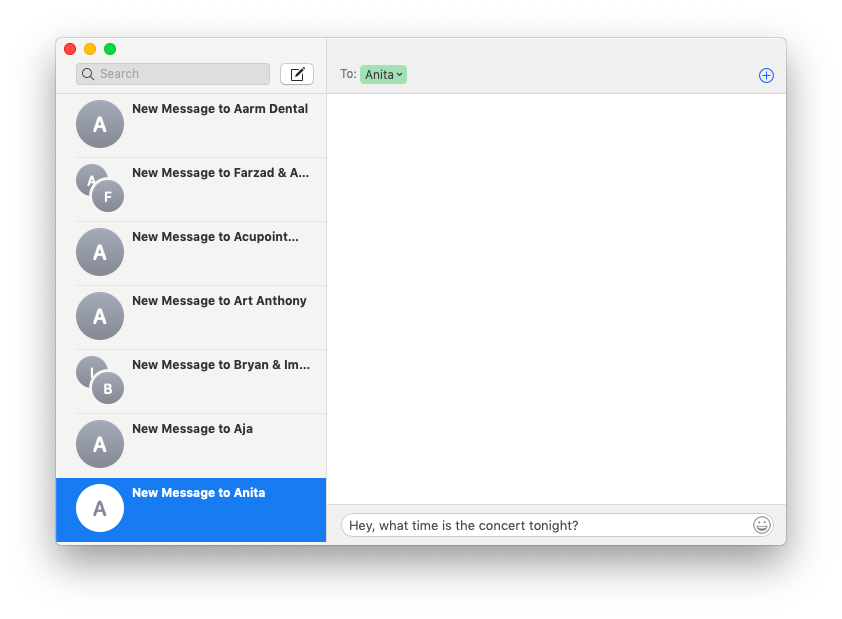 Additionally, iMessage makes your conversations richer by allowing to reply to any message with a reaction, called a Tapback. To add a Tapback to your message:
Right-click on any message in the dialog window
Select Tapback…
Choose one of the available reactions
If you want to delete an existing Tapback from one of your messages, simply right-click on it and choose Delete.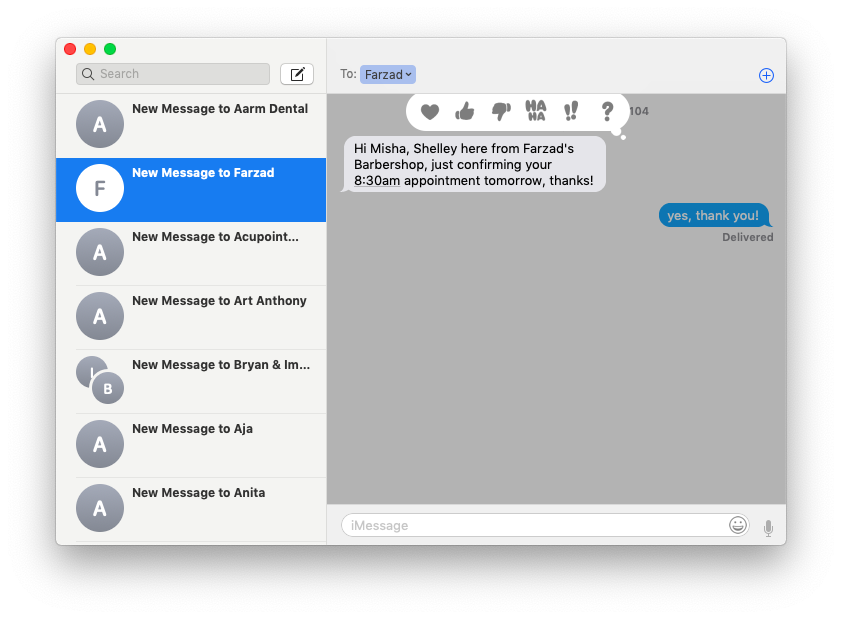 In case you don't want to be notified about new messages in any iMessage conversation, you can turn on the Do Not Disturb feature:
While in the ongoing conversation, tap on Details in the top-right corner
Check the box next to Do Not Disturb
Uncheck the box for Send Read Receipts to show your contacts that you haven't read their messages
If you want Do Not Disturb turned on for your whole Mac, swipe left with two fingers right from the corner of your trackpad to activate your Notification Center and toggle the Do Not Disturb option there.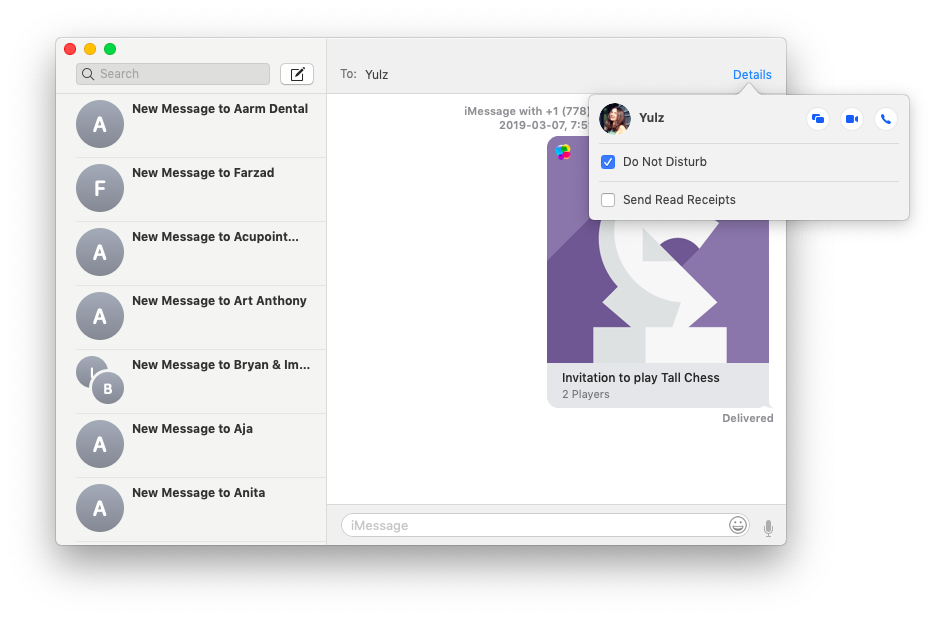 Sometimes simple text and images are not enough. Luckily, iMessage offers audio and video calls, as well as the option to share your screen. To enable any of them:
Open up a conversation
Click on Details in the top right
Select from the camera, phone, or screen icons to turn on the appropriate feature
Finally, if you want to delete an iMessage conversation, you can right-click on it and choose Delete Conversation. Alternatively, swiping left with two fingers would remove it as well.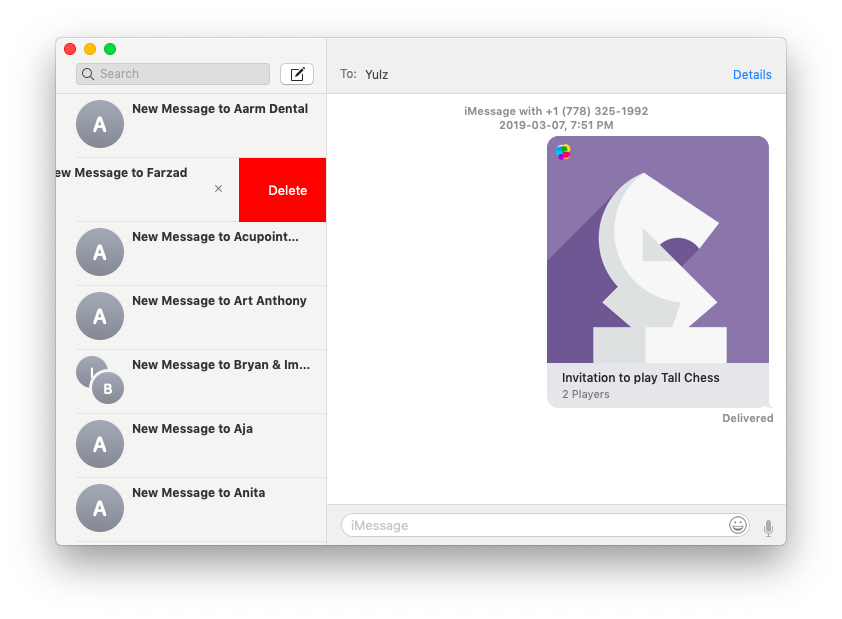 Sync iMessage with your iPhone seamlessly
Following the guide above should set up automatic iMessage syncing with iCloud. But sometimes iCloud doesn't behave in the most flawless way. You may experience your messages being delayed or your contacts not being auto-completed.
To resolve this, you should take iCloud syncing under some manual control via AnyTrans, which is a smart content manager and transfer tool between your iPhone and Mac.
AnyTrans allows you to easily manage backups, iCloud sync, media (e.g. photos or even ringtones), and even apps. In some ways AnyTrans knows what to do with iMessage not syncing on Mac better than iCloud.
To fix the Contacts delay issue:
Choose iCloud Manager in AnyTrans
Click on Contacts
Select the sync icon in the top right
Similarly, you can fix sync problems with Reminders, Calendar, and Notes.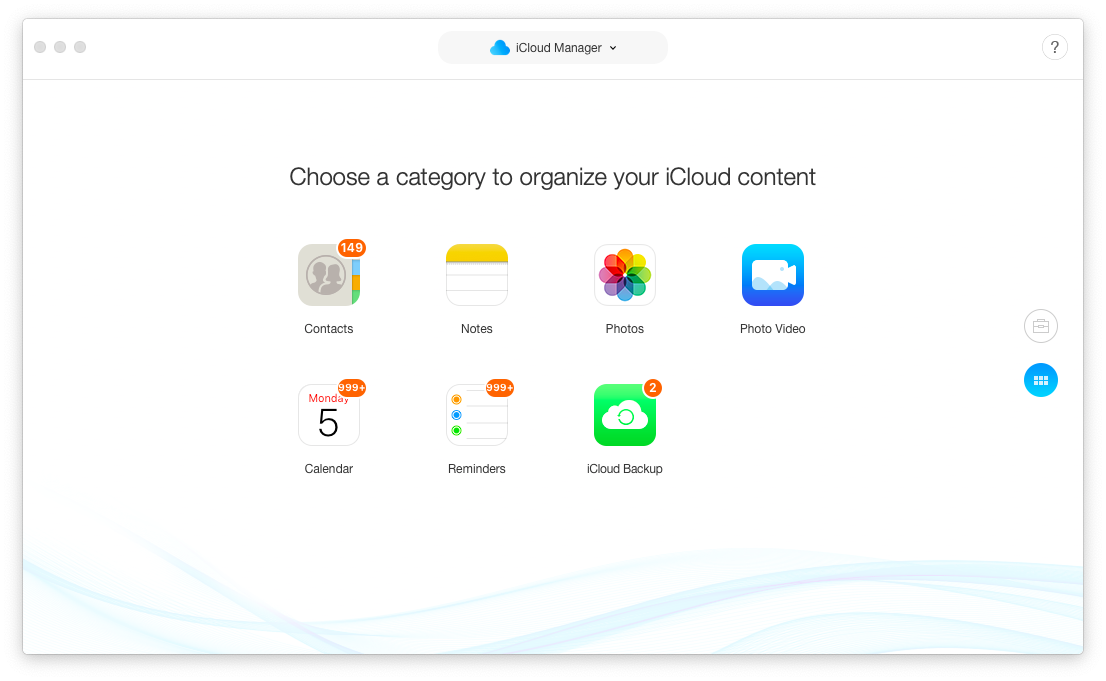 Troubleshoot iMessage issues quickly
When your conversations in iMessage remain out of sync whatever you do or even refuse to be sent altogether, there are a few other troubleshooting options you have at your disposal.
First, check whether the iMessage online server is down. You can see the status of all Apple servers on their website. If you see that the iMessage service is off, contact Apple support for more information.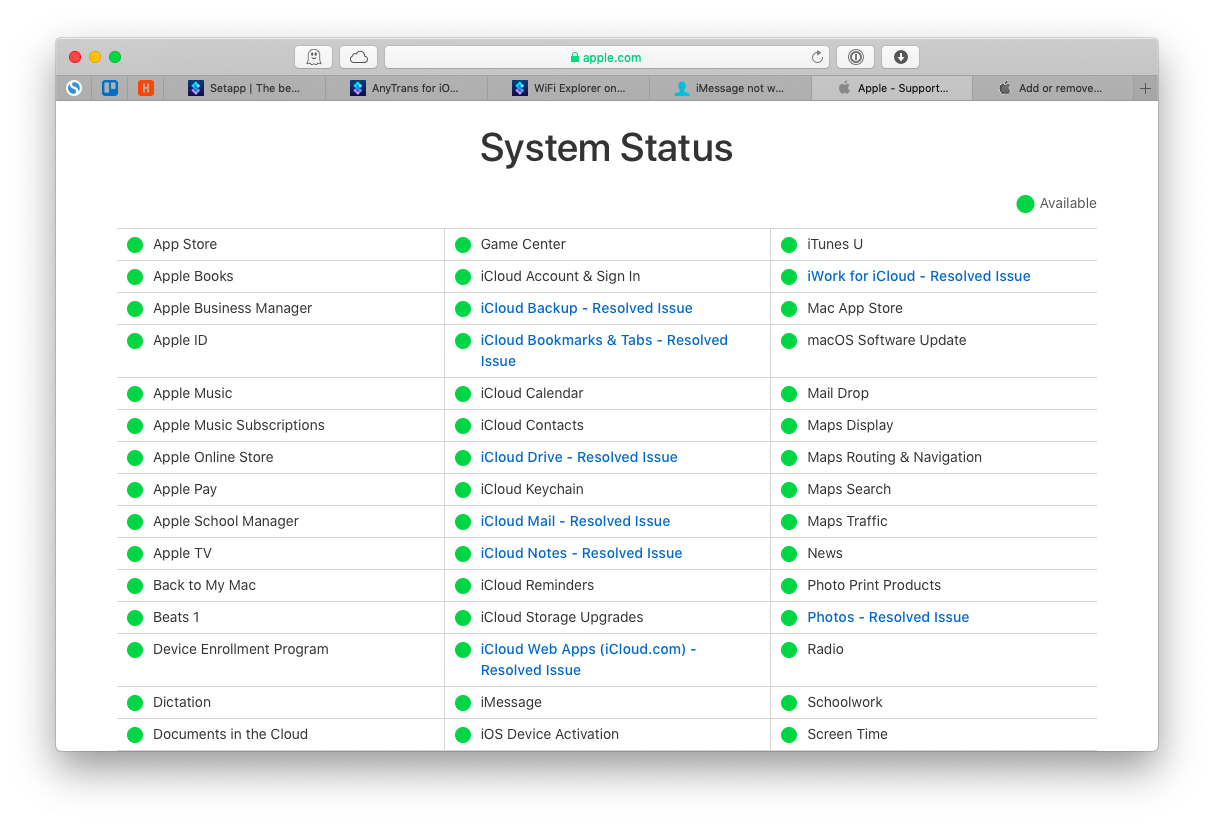 Second, check your own WiFi connection. Unlike SMS, iMessage needs to be connected to the internet to work properly. See if your browser pages are refreshing and try to turn the WiFi off and back on again.
If that doesn't help, use an analyzer tool such as WiFi Explorer to get to the root of the problem. Simply launch WiFi Explorer and it will show you all available WiFi connections along with signal strength and the exact timeline of connection quality.
When you pin down the issue, read the solution in the extensive WiFi Explorer's manual or contact your internet service provider for help.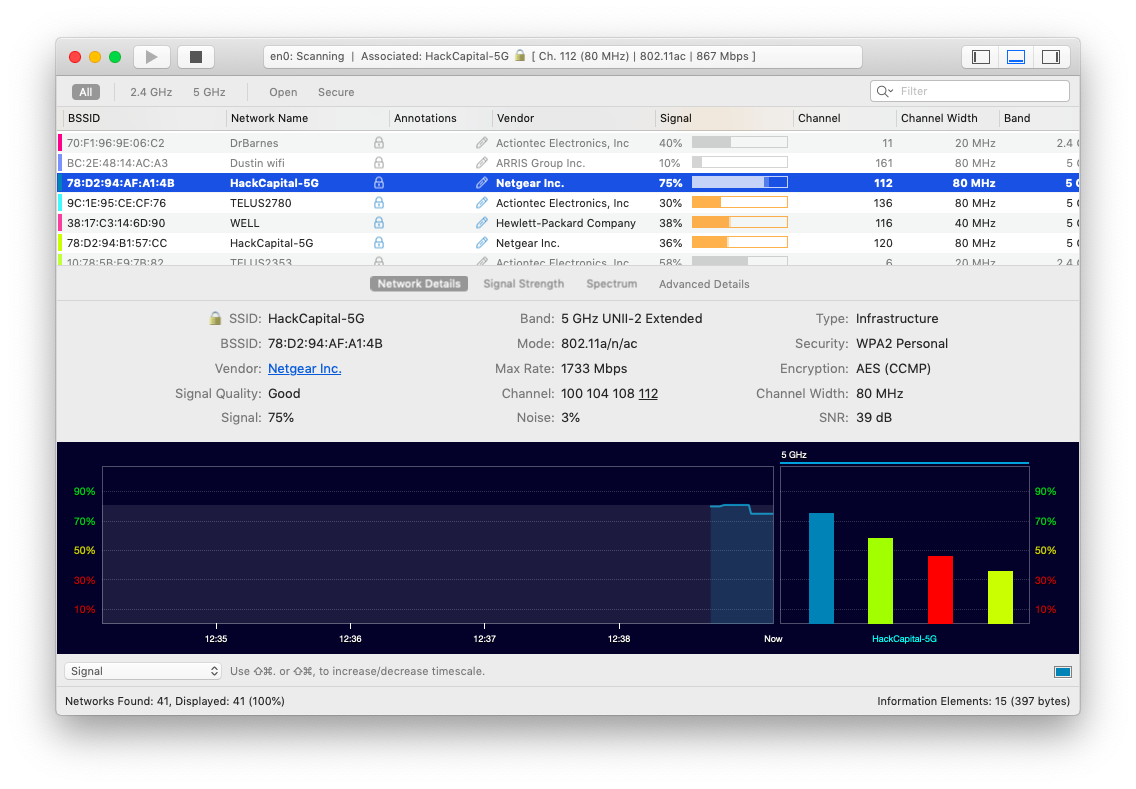 Third, if Apple servers are working and your WiFi seems fine, recheck iMessage settings one more time. If you're wondering how to add phone number to iMessage on Mac, simply check that your phone is connected to your iCloud account:
Open System Preferences ➙ iCloud
Click Account Details ➙ Devices
If you don't see your phone in the list, make sure you've activated iCloud on your phone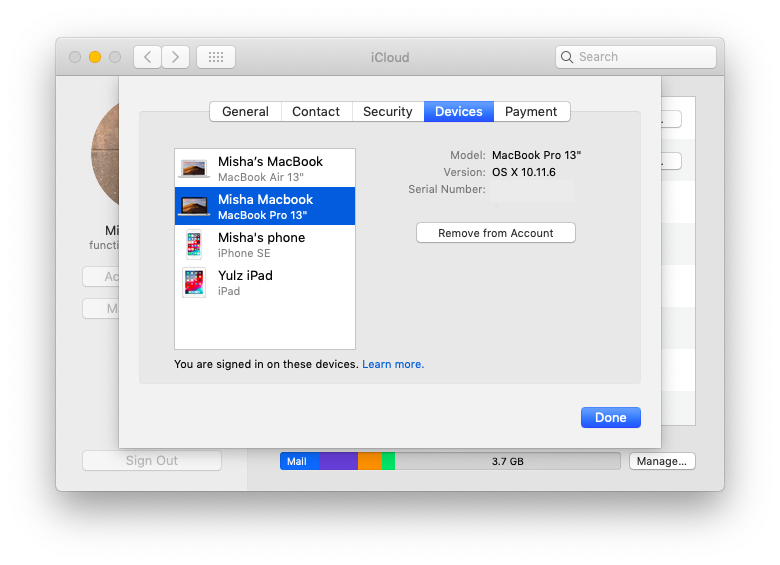 Overall, iMessage on Mac is one of the most intuitive instant messengers on the market and setting it up should cause no issues whatsoever. But if you experience iMessage not syncing on Mac, try managing the synchronization manually through AnyTrans. And if the issues persist, check the state of Apple servers and analyze your own WiFi connection with WiFi Explorer.
Best of all, you can try both AnyTrans and WiFi Explorer for free through Setapp, a platform of more than 150 helpful Mac utilities and apps that can quickly help you resolve any situation. Now that your iMessage is set up, try not to drown in the sea of incoming communication!