Sounds good? Well it looks good too.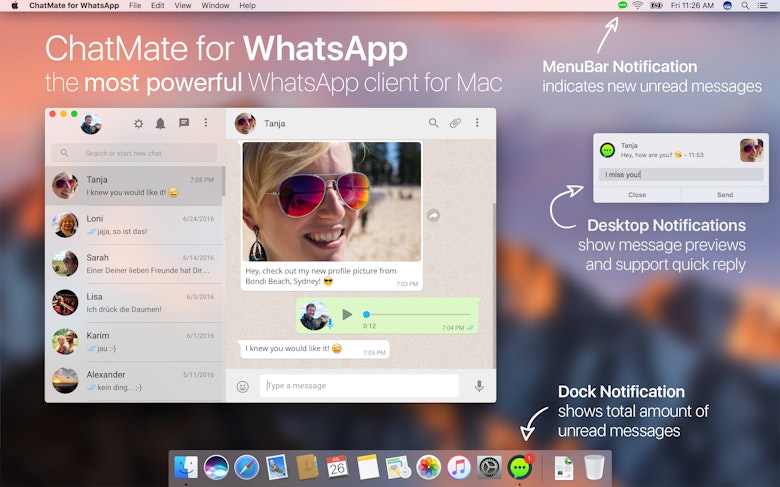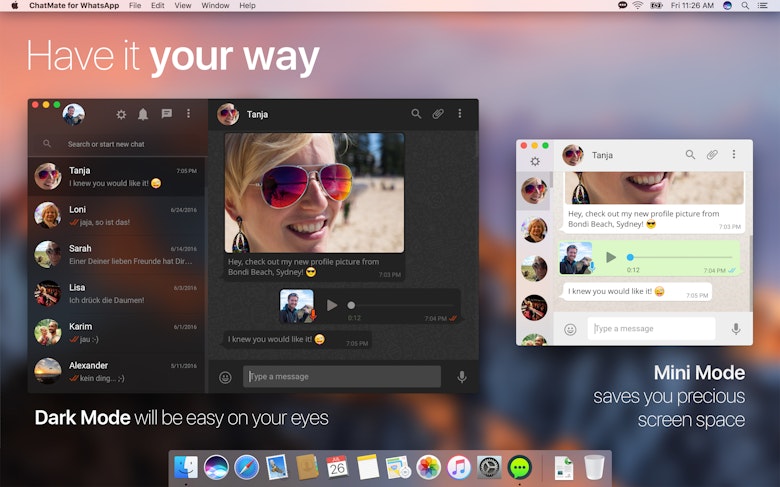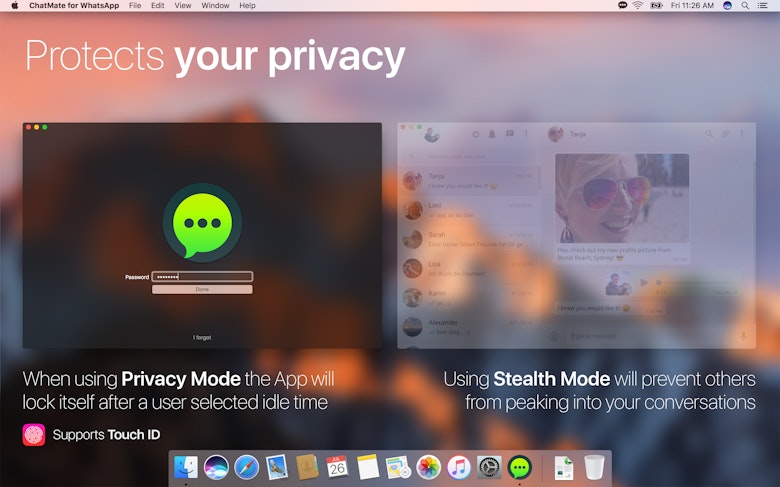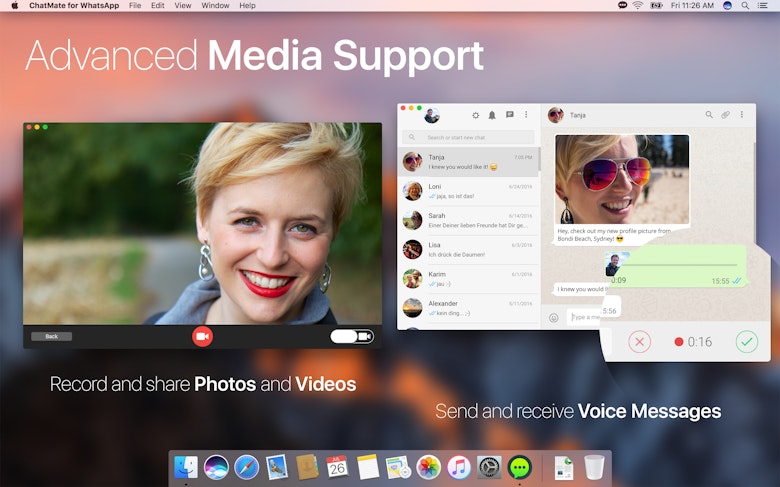 ChatMate for WhatsApp features
Adjustable notifications to your demands
Never miss an important message again. Get to know once a friend of yours sends you a message. It's up to you how to get notifications - on the desktop, in the menu bar, or in the Dock. You can also set the sound you like.
Secure your message preview
Don't want others to see who is sending you messages? Avoid people peeking into your communications. Turn off the message preview, the sender's name and image in the notification dialogs for privacy reasons.
Communicate almost invisibly
Got some chats which others should not see? Use Stealth Mode and chat bubbles will blur everything unless you move the mouse over them. Also, the app window can become almost transparent. Keep your secret communications unnoticed for others.
Privacy Mode for unattended Mac
Protect your privacy, set the time once the app should lock itself. Once it is locked, you can easily reopen it by entering a password, but others won't be able to see what is there. Prevent others from checking your ultimate messages if your Mac is unattended.
Personalize the app to your preferences
Make the app look the way you like. Set a custom wallpaper image, create keyboard shortcuts, choose the preferable way to open the window. It's you who decide how your Chatmate for Whatsapp app should look and run.
Full Touch Bar support
Try out the cutting edge Touch Bar support! From now on, you can use it to look through Emojis. Plus, you can fully customize it with 13 useful actions to choose from. Have everything you need right at your fingertips.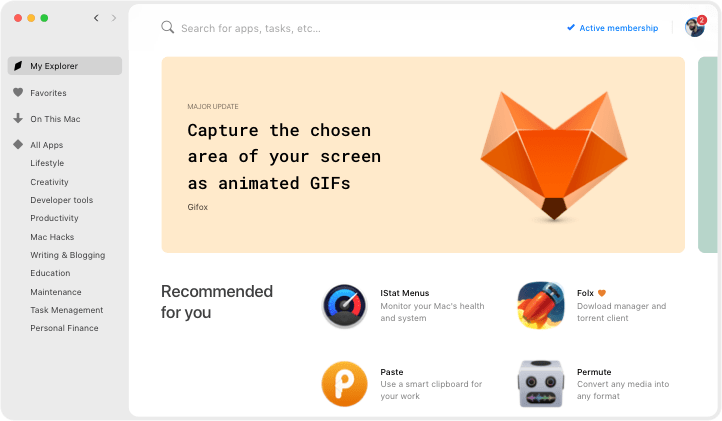 We love Setapp
---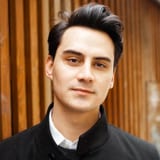 Very impressed with World Clock Pro @setapp @minimuminc. Making light work of time differences 🤘yew. How MacOS still doesn't have some kind of digital clock widget is mind boggling.
jessengatai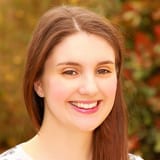 I have used Endurance (http://enduranceapp.com ) which is on @setapp to try and extend my battery life, 12 hour flight from Vienna to LAX and I spent about 8 hours working on an essay - not bad going!
Rosemary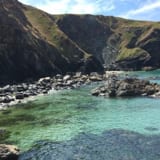 Wow just downloaded Setapp for my Mac - the value here is amazing. Some of the apps cost more than the monthly subscription alone and there are some amazing apps like Ulysses, RapidWeaver etc. @setapp
Mark Mitchell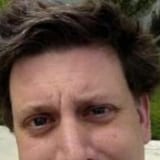 Discovered @PDFpen via @Setapp. Worth it just for the stellar OCR job it does on poorly-scanned assigned readings. Now to start playing with all those PDF editing features...
Nate Dickson