If you're one of those people who dislike trusting iCloud with backups of your precious iPhone data. Or if you just like having a local backup in addition to iCloud, syncing your iPhone with your Mac is essential. That, of course, means having to use iTunes – the Apple app that users love to hate. However, there is another way. You can backup your iPhone to your Mac without using iTunes, access all iOS data, choose which items you'd like to sync across your iOS devices. How? By using iMazing, available in Setapp.
iMazing allows you easy syncing between your Apple devices, backup or archive your iPhone to you Mac, save snapshots of your iPhone on your Mac, or copy files between the two devices whenever you need to. It's an ideal solution for anyone who wishes iOS had a Mac-like file system.
Sync Mac with iOS devices without losing data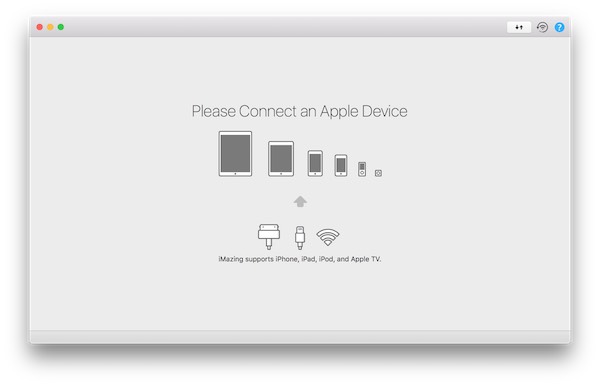 Get iMazing and connect your iPhone
Open Setapp, search for iMazing and click Install. When it's downloaded and installed, iMazing will prompt you to connect an iPhone, iPad, iPod or Apple TV. Connect your iPhone to a USB port on your Mac. On your iPhone, type in your passcode or use TouchID to unlock it. If prompted, tap Trust in the 'Trust this Computer?' box that may display on your iPhone's screen. Your iPhone will appear in iMazing's sidebar. From now on, as long as your iPhone is on the same wifi network as your Mac, it will connect. If there's no wifi, you can connect via USB.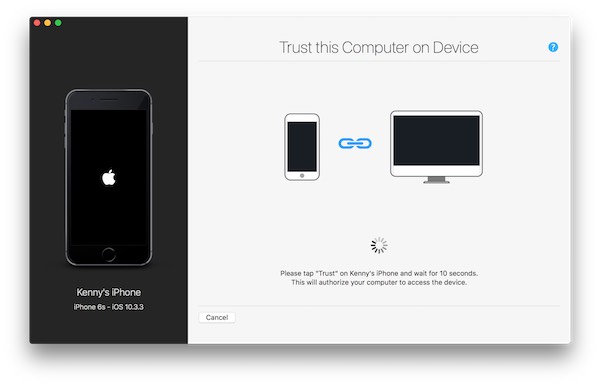 Backup your iPhone
With your iPhone displayed in the iMazing sidebar, click Backup in the middle panel. You'll see a list of options displayed on screen. If you want to Enable automatic backups – so your iPhone will be backed up whenever its connected to the same wifi network as your Mac and iMazing is running – click Change next to the option. Likewise if you want to encrypt backups or change the location of your backed-up data, click change next to those options. When you're ready, click Done and your back up will begin.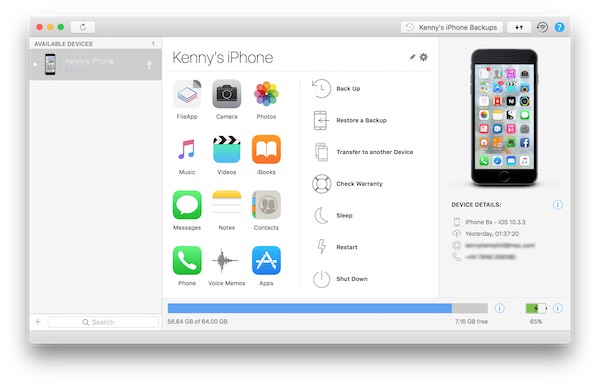 Copy individual files from your iPhone to your Mac
Click on the app whose data you want to copy, for example Voice Memos. When you click Voice Memos, you'll see a list of all the memos on your iPhone displayed on your Mac. Click on the one you want to transfer. Click Export and navigate to the folder on your Mac where you want to save the transferred file. Click Export.
Tip: Apps like FileApp and Documents allow you to transfer almost any file to your iPhone and then, on your iPhone choose which app to use to open it.
Restore an earlier backup to your iPhone
Click Restore a Backup in the middle panel in iMazing and in the next window choose which backup you want to restore from. When you've picked one, click Choose. Your iPhone will now be restored to the state it was in when your made the backup.
Tip: If you're having trouble connecting your iPhone to iMazing by wifi, NetSpot and Wifi Explorer can both help. They analyze your wifi network and highlight any problems that might be causing a loss of signal or interference on the signal. You can then use the information they provide to fix any problems or optimize your network.
If you prefer transferring files between your Mac and iPhone using a cloud service like Google Drive, you should check out Dropshare, available in Setapp. Dropshare makes it very easy to copy files to lots of different cloud storage services from your Mac. You can then use the service's iOS app, like, say Google Drive, to access the files on your iPhone.
Get 100+ Mac apps for any job
Sign up to Setapp and try them for free.
Try for free